Two Hearts Find Christmas
Two Hearts Wounded Warrior Romance Book 5
Tamara Ferguson
2018 Gold Medal
177 Pages
Check current price
Fiction - Military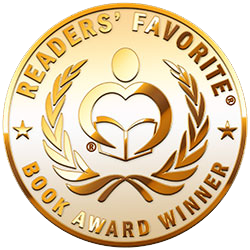 Reviewed by Susan Sewell for Readers' Favorite

A wounded veteran, blinded while on an overseas mission, comes back to the home he left in disgrace to find himself being nursed by the girl he secretly loved so many years before in the thrilling romance novel, Two Hearts Find Christmas (Two Hearts Wounded Warrior Romance Book 5) by Tamara Ferguson. When Josh rescues young Nina from two men who have assaulted her, they share a magical moment at the mystical, legendary Dragonfly Pointe. The next day, Josh helps the authorities capture his father in criminal activities and goes into witness protection, leaving Crystal Cove and never expecting to return. Nina's mother dies soon after, leaving Nina to fend for herself. Over a decade later, Nina is a nurse at the Wounded Warriors facility at Crystal Cove, tending those who dedicated their lives to their country and need to recover from injuries or help to reenter society. Right before the Christmas holidays, Nina is surprised to discover her long ago crush, Josh, is her new patient being transferred from Washington, D.C. Will he remember her?

The exciting and heart-warming romantic novel Two Hearts Find Christmas by Tamara Ferguson has an unexpected military aspect that is enlightening as well as entrancing. As the story unfolds, some of the dilemmas the soldiers have to face when they return is brought to the surface and lightly addressed. It is a touching and unforgettable tale of a damaged body and soul learning to thrive and love. The romantic facet of the plot is delicately woven into a web of suspense tinged with a sense of danger, giving the reader a feeling of excitement and mystery. Love and suspense are combined with the menace of an unknown threat, making this novel a gripping and spectacular read for those who are romance fans. Because of the somewhat explicit sensual scenes, this is more suitable for mature readers.
Forgotten
Marc Liebman
2017 Finalist
475 Pages
Check current price
Fiction - Military
Reviewed by Christian Sia for Readers' Favorite

A gripping military book, Forgotten by Marc Liebman is an unforgettable story featuring six men – two Naval Aviators (Randy Pulaski and Jeff Richey) and two Air Force pilots (Karl Kramer and Greg Christiansen who were shot down and known to be captured and two Green Berets - Captain Ashley Smith and First Lieutenant Hank Cho – are thought to have disappeared. All are slaving under one of the top colonels from the People's Army of Vietnam, transforming opium to morphine while waiting for the time when their captor would exchange them for a huge ransom. Meanwhile, a woman, whose husband is among the six American soldiers who never returned home, still hopes against all hope that her husband is alive. When news finally gets out, years later, that these men are alive, Janet Pulaski gets worried about her husband, Navy Lieutenant Randy Pulaski, who may be targeted by two men who don't want them alive. One is in the CIA who is afraid that his past misdeeds ay be uncovered. The other is a former POW whose traitorous collaboration was witnessed by Pulaksi who wants him court martialed. If found guilty, he will get sent to the hangman.

Marc Liebman has a great gift for both plot and character development. The story begins in the midst of action and the reader can feel the adrenaline. But it's just the beginning and the whole story is punctuated with intense action and powerful scenes. The setting reflects historical and physical places that soldiers, especially those who have served in Vietnam, will be familiar with. Well-written, this is a book from a new author that features such elegant prose and detailed, absorbing descriptions of scenes and characters. Janet Pulaski is a character who won my heart from the start and it was interesting to see how she developed throughout the story. Forgotten is a masterpiece, a well-written story with great characters and a not-so-easy-to-put-down kind of plot.

Nazi Saboteurs on the Bayou
Steven Burgauer
2017 Honorable Mention
326 Pages
Check current price
Fiction - Military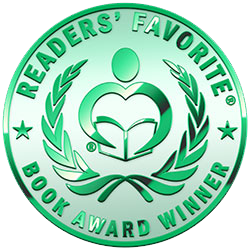 Reviewed by Divine Zape for Readers' Favorite

Political intrigue, espionage, and sabotage are aspects of the deadly game that brings together the US intelligence community, a New Orleans Mafia don, exceptional code breakers, and MI6 in a deadly conflict and race in Nazi Saboteurs on the Bayou by Steven Burgauer. The Nazis have conceived a deadly plot to sabotage the production of the Eureka steel-ramped landing crafts built by Higgins Industries. They have discovered a notebook with maps and codes, and they are determined to accomplish their task, taking down anyone who stands in the way. Who will succeed in outwitting or stopping them?

Nazi Saboteurs on the Bayou is a captivating novel that combines history with fiction to offer a delightful reading experience to readers who love well-crafted historical novels. The story features well-imagined and excellently developed characters, a great historical setting with powerful references to World War II. The cast of characters with their specific interests is thorough and it creates the kind of conflict and tension that propel the story forward.

Steven Burgauer seems to have studied the climate of the Second World War intensely because of the verifiable facts that come across in the compelling narrative and, although this is a work of fiction, the reader feels transported into the atmosphere of the war and gets to experience some of its horrors. The writing is perfect and the cultural elements are captured in conversations featuring different languages, something that adds credibility and strength to the narrative and to the dialogues. This is an enjoyable read for fans of historical novels with compelling characters.

Lucifer's Star
C. T. Phipps, Michael Suttkus
2017 Bronze Medal
296 Pages
Check current price
Fiction - Military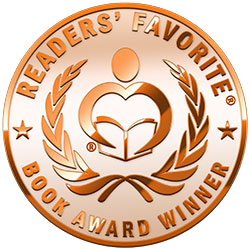 Reviewed by Ruffina Oserio for Readers' Favorite

Lucifer's Star by C.T. Phipps and Michael Suttkus is a compelling sci-fi with interesting characters. This story centers on Cassius Mass, the best star pilot of the Crius Archduchy, a highly skilled and accomplished fighter. But he is a man who wakes up to find out that all he had fought for is lost to the Interstellar Commonwealth, including his family and nation. Now working for a freight hauler as a navigator, he does everything to hide his identity, but it is not long before his real identity is unveiled. As things spiral downhill for him, he must hold on to what really matters and learn to fight for those he really loves. Will he find meaning by choosing to fight for his heart?

Lucifer's Star is a stunning opening in a series that seems very promising for fans of sci-fi. I was pulled in from the very beginning by the strong writing, fraught with moving and vivid descriptions and great conversations. The characters are beyond compare and readers will love the way Cassius is constructed and the journey he makes back to himself. I loved the fact that after losing everything, he grows to discover what truly matters to him, and this is a reality that plays out quite often in real life. There are people who chase dreams and lust after success, but when they hit rock bottom, they wake up and start reconsidering their values. The plot is fast-paced and exciting, featuring a compelling cast of characters with eclectic traits and powerful roles. C.T. Phipps and Michael Suttkus are master entertainers.

How Can You Mend This Purple Heart
A Novel
T. L. Gould
2017 Silver Medal
218 Pages
Check current price
Fiction - Military
Reviewed by Jack Magnus for Readers' Favorite

How Can You Mend This Purple Heart: A Novel is an historical fiction novel written by T.L. Gould. Jeremy Shoff was all set to make use of his college deferment to study art until his father happened to come upon the notice from the Selective Service Board. Even though his two elder brothers were already serving, his dad insisted that Jeremy would be serving his country as well. The two fought that night, and Jeremy, bruised and battered, left home the following day. In his anger at his dad, he visited the Marines recruitment center and made a verbal commitment, which, after some reflection, and at the urging of his girlfriend, he did not follow through on. That visit to the Marines had resulted in a forfeiture of his deferment, however, so Jeremy joined the Navy. He trained in electronics and made his first close friend, a fellow Navy man named, William Otis Johnson. The two were thrilled when they were assigned spots on an eight-month-long goodwill tour that would travel around the world. But Jeremy never did get to go on that tour, as the graduation celebrations, which Johnson wisely passed up on, ended in the car Jeremy was in hitting a bridge. His war would be spent in the US Naval Hospital in Philadelphia, and he would be in the company of Marines the entire time.

T.L. Gould's historical fiction novel, How Can You Mend This Purple Heart, is raw, authentic and wrenching. It's also one of those novels a reader can get totally wrapped up in. As I read of Jeremy's time in hospital with the grievously wounded Marines who would adopt him as one of their own, I was reminded of the young engineer Hans Castorp's stay in the TB sanitarium when he was visiting his ill cousin and eventually contracted the illness himself. While the war is infinitely more distant in Thomas Mann's classic novel, The Magic Mountain, it is still ever-present throughout the work, and Castorp, like Jeremy, is ever conscious of his not really belonging.

Gould's characters are marvelous and unforgettable, especially Ski, the incredibly stoic Russian Jew, Bobby Mac, the half-blood Cherokee who makes light of his injuries, Earl Ray, the Marine who at one point almost kills Jeremy, and Doc Miller, the medic who is the healing angel of Ward 2B. In that ward, I got to experience for a few hours the physical pain and emotional turmoil of young men barely out of high school and now faced with a future coping with missing limbs and horrific memories. How Can You Mend This Purple Heart is a big and powerful work that doesn't address the rights and wrongs of why we were in Vietnam; rather it shines a light on those who fought in that war and the price they paid. It's most highly recommended.
The Policewoman
Justin W. M. Roberts
2017 Gold Medal
442 Pages
Check current price
Fiction - Military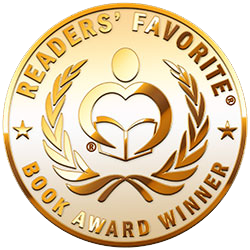 Reviewed by Anne-Marie Reynolds for Readers' Favorite

The Policewoman by Justin W.M. Roberts is a military fiction story set in the year 2026. Sarah is a policewoman with a lot of ambition. She works for Densus-88, an anti-terrorist unit, set up to fight the narco-terrorism sweeping the world. The Irish Drug Cartel is incredibly powerful; they have extended their manufacturing plants to Indonesia, Ireland, and Scotland, and are not afraid to kill whoever stands in their way. Sarah is assigned a new task; together with the Interpol Incident Response Team, she must find the members of the Cartel and shut them down. Working closely with the SAS, the beautiful and smart policewoman has to learn Close Quarters Battle Tactics and learn how to use them in the field. All is going well until things start to get personal for Sarah. Now she not only has to help find the Cartel, she also has to protect her family and friends, and even herself as the battle to win heats up.

The Policewoman by Justin W.M. Roberts is an incredibly powerful novel. Although it is set in the not too distant future, it does reflect very much on things that are happening in the world right now and, perhaps scarily, is something that could very well become a reality for all of us. The plot line was excellent; it was solid, strong and had some very surprising, if not terrifying, twists in it along the way. The characters, especially the main protagonist, are incredibly well developed, written to fit the story exactly and there is nothing left to the imagination. This ensures any reader will know exactly who they are reading about and this leads to a deeper understanding of the story. Fantastic fast-paced story, this would make an excellent movie! Looking forward to reading more from Mr. Roberts in the future
Once in a Blue Year
Michael Durkota
2016 Finalist
298 Pages
Check current price
Fiction - Military
Reviewed by Jack Magnus for Readers' Favorite

Once in a Blue Year is a contemporary fiction novel written by Michael D. Durkota. Dan has been honorably discharged from the Navy and has mixed feelings about the whole thing. He's thrilled to be off the submarine. Each deployment got harder and harder for him to take. It was the feeling of being enclosed with no means of escaping that made it so hard, bearable only by escaping into dreams of open woodlands and the outdoors. So his fall down a flight of stairs was a blessing in that it got him an immediate ride on a ferry boat home, but the sum they settled upon him for the permanent damage to his spine was not going to last an entire year. For now, he would be staying on in Groton, Connecticut, with his best friend, Nathan, his wife, Heather, and their infant son, James. Things change quickly, however, and unbeknownst to Dan, Nathan appears to have arranged a way for him to go on this deployment in lieu of Dan's roommate, Trevor. Trevor is shattered by the news that he's been kept onshore. He loves the submarine, the sounds, the rolling and pitching of the boat through the stormy seas and the whole submariner experience. He's infinitely more uncomfortable with the thought of his girlfriend, Tara, who is waiting for him to stop by her apartment.

Michael D. Durkota's contemporary fiction novel, Once in a Blue Year, addresses life in the military and afterwards in a poignant and compelling way. I was quickly involved in the lives of Dan, Nathan and Trevor, as well as their fellow sailor, Jags, whose attempts at getting discharged are comical and tragic all at once. The real hero of the story for me, however, was Dan, and his story works so well as a coming of age tale. When we first meet him, he's stunned by the change from sailor to civilian and seems to be clinging to the former by staying with Nathan and Heather, and remaining in the Groton area. The advice his friend at the photography store gives him to walk away from it all falls on ears that can't quite comprehend the words that are being spoken. Durkota's plot is inspired, and his writing is accomplished and vivid. I can still see so clearly those scenes set inside the submarine. Once in a Blue Year is most highly recommended.
Blind Faith
The Gauntlet Runner Book VI
S. Thomas Bailey
2016 Finalist
462 Pages
Check current price
Fiction - Military
Reviewed by Trudi LoPreto for Readers' Favorite

Blind Faith: The Gauntlet Runner Book VI was a wonderful reunion with my old friends; Jacob, James, Joshua, One Ear, and Maggie. Once again, I found myself pulled right into the story and I became a soldier, a father, a friend, and a mother. Jacob and his Rangers are heading north towards Quebec as the British are successfully winning the battles and taking over the towns and forts. The journey they have to endure is hard and long as they face a freezing cold winter and clashes with the enemy, as well as a group of deserters, headed by Captain Simpson. Simpson and his gang have become turncoats, fighting and killing anyone they can, but especially trying to harm Jacob and his family at every turn. Maggie has made her way to Quebec City with the help of three brothers and is now much closer to finding Israel, her missing son, while living in the home of a generous French fur trader, Monsieur Coulet. Jacob and Maggie are so close to each other as both are in Quebec, yet still remain far apart. There is so much action and history in this book that you must read each riveting page yourself to appreciate the greatness of Blind Faith.

I cheered when each battle was won; I cried tears of joy when another of Maggie and Jacob's children was found, I held my breath as each battle was fought, and hoped Jacob and Maggie would find each other as they got closer together and yet were still far apart. I hated getting to the last page and having to say 'goodbye, see you soon' to my friends again. Blind Faith is truly a spectacular fictional historical book, as were each of the stories in the Gauntlet Runner series, and I cannot wait for Book VII. S. Thomas Bailey is number one on my list of favorite authors and I am sure he will become yours too. He writes with heart and an accuracy that is hard to match. I loved every page of this book. I cannot say enough to encourage you to read this outstanding book. It is a sure fire winner.
Heights of Hell
The Gauntlet Runner Book V
S. Thomas Bailey
2016 Finalist
464 Pages
Check current price
Fiction - Military
Reviewed by Brenda Casto for Readers' Favorite

If I had to describe Heights of Hell by S. Thomas Bailey in just one word I would use epic. The writing makes me feel as if I have actually stepped back into the mid 1700s, dropped right into the midst of a war where the enemy is just around the corner. Indians and frontiersmen fighting alongside the French and English armies. Sometimes the enemy is someone whom you thought was your ally, and mercy is sometimes given from the enemy!

It seems that fate continues to keep separating Jacob Murray and his wife Maggie. His only solace is that he has his son James, along with his faithful companions, One Ear and Joshua, with him as he continues to lead his troops, even though he longs to find Maggie and the rest of his children. When someone threatens his son, he will do anything to keep him safe, even if it means jeopardizing his own safety. Meanwhile, Maggie has her own set of problems. She was staying at One Ear's village when it was attacked, separating her from her baby son, Israel. She will do anything to find him, but is it enough? One thing's for certain - Maggie and Jacob long to be reunited and take their family home to Pennsylvania, but as long as the battle continues it seems that reunion may be an unattainable dream.

S. Thomas Bailey creates an easily readable story with Heights of Hell and his entire Gauntlet Runner series. The story seems so real that I sometimes forget that Mr. Bailey didn't actually live the story himself. His portrayal of the characters, along with the richly painted details of the setting, makes me feel as if I am watching the events unfold through the eyes of Jacob and Maggie. It is truly like stepping back in time to watch history in the making. Survival is something that no one is assured of, and harsh decisions are often made to ensure survival. The emotions of the characters are tangible, from the drama and desperation that Jacob felt as he wanted to protect James, to Maggie's drive to find her young son. The feelings are real, the characters so lifelike that it's hard to come back to reality and leave the characters when the book finally ends. While the story provides many heart pounding twists where I wondered how anyone would survive, there were also plenty of heart wrenching moments woven in as well.

I have been fortunate enough to read The Gauntlet Runner Series in its entirety, and I must say that S. Thomas Bailey is a master storyteller who knows how to bring history to life within the pages of this series. Before embarking on the journey of Maggie and Jacob, I have to admit I really knew very little about the time period because I always perceived it to be a dry, boring subject. Mr. Bailey has opened my eyes to the richness of the era and allowed me to learn so many things about this vital period in our country's history. Thank you, Mr. Bailey. I can't wait to read the next book in The Gauntlet Runner Series!
The Final Salute
Kathleen M. Rodgers
2016 Honorable Mention
288 Pages
Check current price
Fiction - Military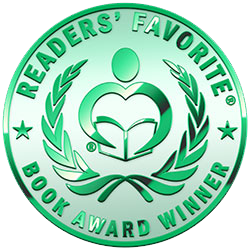 Reviewed by Michelle Stanley for Readers' Favorite

The Final Salute is a military fiction by Kathleen Rodgers. Colonel Tuck Westerfield, a fighter pilot at Beauregard Air Force base who flew in the Gulf war, mourns the death of his friend and colleague. His unhappiness rises after catching his Commanding Officer cheating with another officer, as his boss constantly threatens him. Gina, Tuck's wife, worries about his moodiness, which the neighbour's dog provokes; and Michelle, her rebellious, gothic-attired stepdaughter who visits. Tuck travels down Memory Lane, reliving his childhood while remembering his friends and colleagues who died courageously, and wonders why life deals such blows. He is assigned to the Middle East after Iraq invades Kuwait and his experiences there make him more determined to consider adjustments to his life if he survives.

Kathleen Rodgers has created an engrossing military fiction appropriately called The Final Salute. She gives a very realistic account of what life is like in the air force, both from those who serve and from their family members' point of view. It is an intriguing story that has so many emotions as the diverse characters express their joys, fears, pains and sadness in different ways. The author also demonstrated quite nicely how a few military careers may be tarnished and how some scandals or other conflicts are quickly covered up. The Final Salute is a book I did not want to put down, and I think Kathleen Rodgers writes descriptively and with compassion. She shows readers another side of military life in an original and interesting format.
Contact Author -