Before the Brightest Dawn
The German Half-Bloods Book 3
Jana Petken
2020 Gold Medal
649 Pages
Check current price
Fiction - Military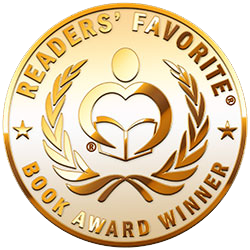 Reviewed by Steven Robson for Readers' Favorite

In Jana Petken's Before The Brightest Dawn, Book 3 of The Half-Bloods Trilogy, we are enfolded in a time in history that bears witness to the clichéd saying 'war is hell.' This is a story that reaffirms this wretched truth in a deeply moving way. Told from the perspective of the Vogel family, this epic work of fiction, framed within actual events of World War Two, immerses the reader in foreign worlds torn apart by the ravages and brutality of a global battle for survival. German-born Dieter Vogel and his English wife Laura are proud parents to three sons and a daughter, and when the war erupts in earnest, each member of their family becomes engulfed in fighting in their own particular way, subjected to horrors that confront them and challenge all they hold dear. Thomas Jefferson once said the most successful war seldom pays for its losses. After reading The Brightest Dawn, I know this should read 'never pays for its losses.' In the words of Jana Petken, war holds a ubiquitous disregard for life, and I know life can never be repaid.

Before The Brightest Dawn, Book 3 of The Half-Bloods Trilogy by Jana Petken is absolutely compelling reading, which is almost impossible to put down. What is particularly impressive about this book is that in spite of the complexity and detail of the subplots running through the story, the consistency, accuracy, and preciseness of content is maintained to a flawless level throughout. This story has been meticulously laid out to form a coherent and wonderfully gripping tale. The characters and relationships are as real and diverse as any I know, and the empathy I developed for the main players was impressively genuine. I challenge anyone to read this engrossing masterpiece without shedding tears. In summary, this has been one of the best books I have ever read.
Born to Fight
Jay J. Falconer
2019 Finalist
749 Pages
Check current price
Fiction - Military
Reviewed by K.C. Finn for Readers' Favorite

Born to Fight is an action-packed vision of a dystopian future penned by author Jay J. Falconer. Written for mature audiences due to the warlike themes of violence and explicit language, this intense adventure tale takes us to the end of the world and beyond, where mega weapons and powerful cyber-attacks mean that no-one will stand a chance of survival. Former Combat Engineer Jack Bunker would rather stay out of the battle, but when the first inklings of terror attacks begin to rear their heads in Colorado, he is forced to take up arms. In training the local militia volunteers to join him, Jack is also forced to confront his own past and exorcise some demons of his own.

Separated into five novella-style books which form the overall story, this collection takes Jack Bunker from a former soldier with a dark past to an all-out action hero taking on the apocalypse with spectacular flair. Author Jay J. Falconer has a talent for the dramatic, pacing scenes well and ending each chapter with a notion that makes you want to carry straight on. Add to this the vivid depiction of epic battles, powerful weapons, and tense, near-death experiences, and you have an action novel fan's dream series, all collected into one 'un-put-downable' volume. The character development for our central hero also plays out convincingly, making Jack Bunker an everyday hero with extraordinary progression and depth. Overall, Born To Fight is a fantastic work of fiction sure to please fans looking for their next dystopian adventure.
Lions of the Desert
A True Story of WWII Heroes in North Africa
Samuel Marquis
2019 Honorable Mention
380 Pages
Check current price
Fiction - Military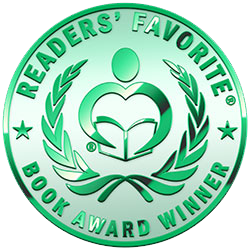 Reviewed by Ray Simmons for Readers' Favorite

There are a lot of books and movies about the gigantic event simply known as World War II. I have read many of these books. I have seen most of the movies. When I read a book about World War II, it is hard not to become bored simply because I have read so many versions of those events and battles before. Stories about World War II are intrinsically dramatic because the stakes are always so high. When I read a book about World War II these days, I look for something new. Some points of history that others may have missed. I want something that others have gotten wrong, maybe because the information has been classified until recently. That's what I look for in books about World War II now and Lions of the Desert by Samuel Marquis delivered this in spectacular fashion.

Lions of the Desert is the story of the war in North Africa. It is volume four of the World War Two series by Samuel Marquis, which has been praised lavishly by readers and critics everywhere. I am going to heap my praise onto theirs because I loved this book. I was expecting to read about the exploits and genius of Erwin Rommel because he is one of my favorite German officers. What surprised me was learning the origins of the SAS and its founder David Sterling. That is the kind of information I love to discover. But what surprised me most were the segments on Hekmat Fahmy. Reading about her and how much officers on both sides adored her was a pleasure. Samuel Marquis has written another great book about the war that we should never forget.
Two Hearts in Accord
Two Hearts Wounded Warrior Romance, Book 7
Tamara Ferguson
2019 Bronze Medal
172 Pages
Check current price
Fiction - Military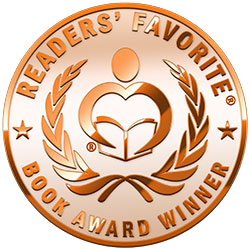 Reviewed by Jack Magnus for Readers' Favorite

Two Hearts in Accord: Two Hearts Wounded Warrior Romance, Book 7 is a contemporary military fiction/romance novel written by Tamara Ferguson. Airman Neil Harrison was stunned as he watched his colleague Anna Drummond's response when their base in the protected zone was attacked by insurgents. After seeing base security personnel being targeted and hit, Anna rushed to one of the fallen men's sides, grabbed his rifle and quickly dispatched the five attacking insurgents. Neil watched as she took out three of them and left the other two wounded. He knew that skills such as hers were quite rare -- in his four tours he'd never seen her like. He wondered if she'd be able to handle the stresses of being a sniper, which was probably how she could most efficiently serve. He certainly would rather she become a sniper than the alternative route frequently assigned talented women soldiers -- working undercover. Four years later, Anna was psyched at the idea of being relevant and actively engaged in military service again as she reported for duty at Crystal Rock's Wounded Warrior Home in Wisconsin. Then she saw Neil, someone she had never stopped thinking about. He would also be an instructor in the program designed to help wounded warriors return to active duty.

Two Hearts in Accord continues the author's most impressive saga of the magic that happens at Crystal Rock, Wisconsin. Each of the books in the series can be read out of order, and this book is no exception. The author gives sufficient background for Two Hearts in Accord to be read as a standalone. That said, I've enjoyed each of the books in the series. Every new book adds extra dimension and characters to a place that has come more and more to feel like home. Ferguson's characters, particularly Anna Drummond and Neil Harrison, are well defined and genuine. Seeing them in Iraq and then reuniting in Wisconsin is incredibly powerful. The plot is engaging and relevant and Ferguson's writing, as always, is smooth and eloquent. Two Hearts in Accord reads like a dream and is impossible to put down. It is most highly recommended.
The Departing
The End Time Saga Book 4
Daniel Greene
2019 Silver Medal
Kindle Edition
Check current price
Fiction - Military
Reviewed by K.C. Finn for Readers' Favorite

The Departing is a work of dystopian science fiction and military-style action fiction penned by author Daniel Greene. In the fourth book in The End Time Saga, we find ourselves immersed already in the apocalyptic world of Mark Steele and the ever-increasing risk of contagion, death, and war that surrounds him. When Steele's forces are beaten back by a rogue unit, he has to seek refuge and outlast their onslaught whilst he figures out a plan to regroup. But old enemies and new threats lie around every bend, and those who still remain loyal to the original military are dwindling, relying on the civilian population to prepare for all-out war.

Written for adults due to its graphic violent content, this is a war story and a science fiction epic like no other. It wasn't difficult to enter the world of Steele and his team mid-series. Daniel Greene has a great sense of detail and being able to convey important reminders of facts without detracting from the immediate narrative. What results is an immersive world filled with information, but even the quiet moments loom with tension thanks to the explosive and sudden twists that pepper the plot. The expanding cast of characters is grizzled and powerful, but also realistic, and the monsters which come out to play are originally drawn, staying away from old stereotypes of zombies and the like. Overall, The Departing provides a really exciting and tense continuation to a well-developed series that fans of action, adventure, war, and dystopia are all certain to adore.
Above the Walls
Steve Physioc
2019 Gold Medal
473 Pages
Check current price
Fiction - Military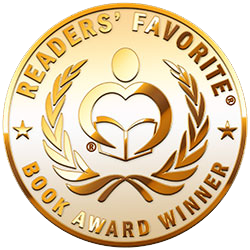 Reviewed by K.C. Finn for Readers' Favorite

Above The Walls is a dramatic work of historical fiction penned by author Steve Physioc, and is the sequel to the novel The Walls Of Lucca. Following a secret affair that preceded the events of the Second World War, the fascist politician Alfredo Obizzi is now developing his powers in 1938, ready for the shift that is yet to come. Obizzi is embittered by his experience at the Martellino vineyard, and ready to exact revenge on the family dynasty which own it. Meanwhile, the young generation of the families there are discovering new things for themselves, as childhood friends DeAngelo and Lily grow into a war-torn world that encourages them to cling together.

Having read The Walls Of Lucca last year, it was a delight to step back into the Martellino vineyard and to author Steve Physioc's unique blend of romantic drama and harrowingly austere pre-war conditions. The research into the lives of 1930s Italian people is stellar, bringing to life both the intricate processes of vineyard living and the wider arc of political oppression in the growing climate of fascism. DeAngelo and Lily are innocents in a world they didn't ask for, and their tender story plays out well alongside matriarch Susanna's more complex and dark affair with Obizzi. Viciously drawn but without resorting to cartoons or stereotypes, Obizzi is a powerful villain who makes a chilling impact on the plot overall, and that's before the real war draws in. Above The Walls will appeal to all readers looking for realistic and emotive historical drama.
Witch Heart
Leadership always requires sacrifice (Gray Girl Book 3)
Susan I. Spieth
2018 Honorable Mention
260 Pages
Check current price
Fiction - Military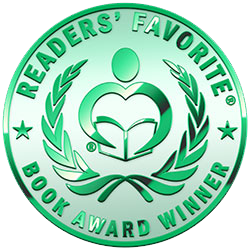 Reviewed by Kris Moger for Readers' Favorite

Witch Heart: Gray Girl Book 3 by Susan I. Spieth is a mix of the author's real life events and a suspense-filled mystery. The main character, Jan, is entering her training at the Army Airborne School at Fort Benning. With few other options to get an education without sinking into debt, she is determined to do her best and graduate from West Point. Despite the issues of the previous year, she faces the challenges and her rivals with stubborn grit. Though she has her friends by her side, someone is stalking her and others are trying to get her dishonorably discharged. Are they one and the same? Or is she a witch who attracts trouble wherever she goes?

Though Witch Heart is not the first book in Susan I. Spieth's Gray Girl series, it did not take me long to mostly catch up with the story. There were a few things I would like to clarify, so I would recommend reading the previous books first, but the writing is so good that it is easy enough to enjoy Witch Heart on its own. The journey that Spieth describes for Jan is filled with realism and frustration as she weaves in misogyny, bigotry, and betrayal. I can't say that I always liked Jan and her friends, especially certain comments they make about one of the other soldiers, but I don't know the exact nature of their history with her, as they happen in the previous books. Despite not always liking the characters, the writing kept me wanting to know more and follow them to the end, proving that not all main characters have to be likeable for readers to enjoy a story.
The Great War
One Hundred Stories, Of One Hundred Words, Honouring Those Who Lived and Died One Hundred Years Ago
Dawn Knox
2018 Finalist
212 Pages
Check current price
Fiction - Military
Reviewed by Neil A White for Readers' Favorite

The Great War by Dawn Knox is an ambitious undertaking that recounts 100 stories, each told in exactly 100 words, on the 100th anniversary of WWI. At precisely 10,000 words, the book is a quick read, but the scenes that Ms. Knox's sparse, yet vividly compelling prose evokes will resonate and remain with the reader for far longer. Aiding this imagery is the spacing of the stories; one brief story per page, giving the reader time to reflect before continuing. In fact, The Great War reads more like a book of poetry; if one would ever deign to call trench warfare poetic.

The stories themselves run the gamut of emotions; thoughts of home, thoughts of family members missing loved ones, comradeship on the front lines, the living hell of the trenches, to thoughts on God and the utter futility of their undertaking. And all recounted from the perspective of the English, French and German combatants, whom we learn have much in common.

One short passage sticks with me that perfectly encapsulated the war's senselessness. Summing up a collective mindset of the combatants at the outset: A way to see the world, a lark, and a war that would soon be over. Only to quickly realize the utter desperation and hopelessness of their situation - if they lived.

"One man arrives in the trenches. He is young, strong and eager to engage in battle. He is warned to keep his head down but it is easy to forget this order when you're young, strong and eager to engage in battle. Within minutes, the young soldier is dead. Another man arrives, keen to make his mark."

Ms. Knox has produced a powerful piece of work to starkly remind us that our history should never be forgotten.
Two Hearts Unbroken
Two Hearts Wounded Warrior Romance Book 6
Tamara Ferguson
2018 Bronze Medal
162 Pages
Check current price
Fiction - Military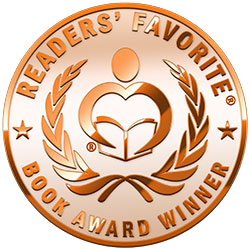 Reviewed by Jack Magnus for Readers' Favorite

Two Hearts Unbroken: Two Hearts Wounded Warrior Romance, Book 6 is a military romance novel written by Tamara Ferguson. Sarah Benton was leaving her family home once again and setting off for the next chapter in her life. When she had come home a year before, she was a fraction of her normal weight and still tormented by nightmares about her service in Iraq. It was to have been her last tour there, and then she would have taken that job offer as a civilian pilot, and she and her high school sweetheart would be married. Then everything changed: first when her twin brother was killed in action and then when she was abducted and nearly killed by insurgents. They had had to amputate her left foot after she had been rescued by Captain Brand Reardon, and her physical rehabilitation had been a long and intense process, but she still had nightmares about an ordeal her mind wouldn't let her remember and her government wouldn't let her talk about. And her fiance had never even called as she recovered in the hospital from her injuries.

Two Hearts Unbroken is a sweet and inspiring tale about Sarah Benton's new life in Crystal Rock, Wisconsin and her reunion with Brand Reardon, a superior she had always had unresolved feelings about. Ferguson's story is geared around the Wounded Warriors Facility in Crystal Rock, and anyone who's read other books in this series will be pleased to find themselves in the company of the veterans and the other characters who make this series come to life so well. And while Two Hearts Unbroken works fine as a standalone novel, I would quite strongly recommend reading each of the books in this series. Ferguson addresses issues that should be relevant to every American -- how rehabilitation efforts affect the future of Wounded Warriors and what needs to be done to help them either remain in service or have access to full and meaningful lives after they retire. She also weaves into her story the extra issues and stressors women in the military face. As with each of those books of hers which I've reviewed, I thoroughly enjoyed reading this well-written story and loved once again getting to experience the world of Dragonfly Point and Crystal Rock, and the people who make these special places work. Two Hearts Unbroken: Two Hearts Wounded Warrior Romance, Book 6 is most highly recommended.

How Can You Mend This Purple Heart
A Novel
T. L. Gould
2018 Silver Medal
218 Pages
Check current price
Fiction - Military
Reviewed by Jack Magnus for Readers' Favorite

How Can You Mend This Purple Heart: A Novel is an historical fiction novel written by T.L. Gould. Jeremy Shoff was all set to make use of his college deferment to study art until his father happened to come upon the notice from the Selective Service Board. Even though his two elder brothers were already serving, his dad insisted that Jeremy would be serving his country as well. The two fought that night, and Jeremy, bruised and battered, left home the following day. In his anger at his dad, he visited the Marines recruitment center and made a verbal commitment, which, after some reflection, and at the urging of his girlfriend, he did not follow through on. That visit to the Marines had resulted in a forfeiture of his deferment, however, so Jeremy joined the Navy. He trained in electronics and made his first close friend, a fellow Navy man named, William Otis Johnson. The two were thrilled when they were assigned spots on an eight-month-long goodwill tour that would travel around the world. But Jeremy never did get to go on that tour, as the graduation celebrations, which Johnson wisely passed up on, ended in the car Jeremy was in hitting a bridge. His war would be spent in the US Naval Hospital in Philadelphia, and he would be in the company of Marines the entire time.

T.L. Gould's historical fiction novel, How Can You Mend This Purple Heart, is raw, authentic and wrenching. It's also one of those novels a reader can get totally wrapped up in. As I read of Jeremy's time in hospital with the grievously wounded Marines who would adopt him as one of their own, I was reminded of the young engineer Hans Castorp's stay in the TB sanitarium when he was visiting his ill cousin and eventually contracted the illness himself. While the war is infinitely more distant in Thomas Mann's classic novel, The Magic Mountain, it is still ever-present throughout the work, and Castorp, like Jeremy, is ever conscious of his not really belonging.

Gould's characters are marvelous and unforgettable, especially Ski, the incredibly stoic Russian Jew, Bobby Mac, the half-blood Cherokee who makes light of his injuries, Earl Ray, the Marine who at one point almost kills Jeremy, and Doc Miller, the medic who is the healing angel of Ward 2B. In that ward, I got to experience for a few hours the physical pain and emotional turmoil of young men barely out of high school and now faced with a future coping with missing limbs and horrific memories. How Can You Mend This Purple Heart is a big and powerful work that doesn't address the rights and wrongs of why we were in Vietnam; rather it shines a light on those who fought in that war and the price they paid. It's most highly recommended.
Contact Author -