Mission: Accept
Rise Again Warrior Series, Book 2
Stacy Eaton
2021 Gold Medal
279 Pages
Check current price
Fiction - Military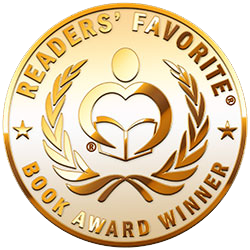 Reviewed by Jose Cornelio for Readers' Favorite

Mission: Accept by Stacy Eaton is the second book in the Rise Again Warrior Series, a compelling story with great characters. Dana Donahue has grown up spoiled. She gets everything she wants, and she believes that life is easy. Thanks to a dad who provides everything she needs. Derek is still haunted by the horrors of life in the military and lives off the streets. Meeting Dana is an experience that morphs into friendship and gives him some hope. But he overhears a conversation between Dana and her father, and he knows that Dana's father has taken a decision that will change her life — cutting down on the support he provides her. She asks for a job from her cousin, Shane, at Rise Again Warrior. Can she grow out of the comfort zone where everything was given to her freely? And what future can there be for her and Derek?

The characters are complex and creating opposites in Derek and Dana is something that enriches the conflict in Mission: Accept. I loved the way the characters were developed. They are real and genuinely broken, and the author writes beautifully about what the military and war can do to people. The writing is superb, sprinkled with descriptions that explore the emotions of the characters, their states of mind, and the way they relate to their reality and with each other. This is the first book I am reading from Stacy Eaton, and while it is the second entry in a series, it reads well as a standalone story. It is emotionally intense, fast-paced, and delightful for fans of romance and military novels.
Northern Wolf
Northern Wolf Series Book 1
Daniel Greene
2020 Honorable Mention
247 Pages
Check current price
Fiction - Military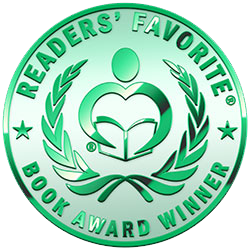 Reviewed by Rabia Tanveer for Readers' Favorite

Northern Wolf is the first novel in the Northern Wolf Series by Daniel Greene. While the whole country was ravaged by the Civil War, Johannes Wolf was kept out of the war because of a busted leg. However, he inveigled his way into the Union Army without even knowing what he was getting himself into. The Union Army was not working as it should, Johannes was having a hard time becoming a part of the team, and it looked like his dreams of glory were nothing but dreams. But, he was in for a rude awakening. He and the rest of F Company were to face a far stronger and better-equipped adversary. Was Johannes going to make it out alive? Or was this a chance for him to show his mettle at a time when he needed courage more than ever?

American Civil War era literature always fascinates me, which was the reason why I gravitated towards this novel. Daniel Greene built up the story slowly at times, but that was necessary for the plot. I loved the chapters that were written in Wolf's point of view; those were the chapters where I got close to the protagonist and felt what was happening around him. The author created just the right atmosphere to keep the reader hooked to the novel and not let go. I enjoyed the concept of glory, brotherhood, and a sense of finally belonging. The author gave his characters some breathing space to grow and develop on their own. He allowed the story to unfold at a pace that was perfect for the characters and the plot as well. The cover is exceptional. Reading Northern Wolf was a wonderful experience for me.

Save Him
William M Hayes
2020 Finalist
243 Pages
Check current price
Fiction - Military
Reviewed by Vincent Dublado for Readers' Favorite

Author William M. Hayes blends a lethal fusion of science fiction and faith in this gritty, military, science fiction novel, Save Him. It shows us an accidental means of time travel; its original intent is to save wounded soldiers in battle. We are introduced to a brilliant scientist by the name of Rydel Scott, who takes on a mission to save Christ as his sister's dying wish indicates. But tinkering with the past presents ramifications for the present--even the most infinitesimal detail altered can change the course of human destiny. The US military has deployed an elite unit to track down Rydel in Jerusalem during the time of the Messiah's active ministry. The men hunting Rydel are on the top of their game but are divided by their beliefs. Humanity's fate then hangs in the balance with this cat and mouse game.

Other than the futuristic military element, Save Him is also an examination of the moral philosophy that justifies the individual motives of every character. The reader may not be interested in the faith versus reason undertones that Hayes lays out here, but there isn't much proselytizing; rather more solidification of conflicts that the author is trying to establish and settle at the end. Hayes is fast-paced in narrating his story but he is very engaging. And this presents a danger. He has a style of clinching his scenes per chapter and it could make you tense with anticipation. This is the kind of story that you wouldn't mind reading again because you want to recall how it made you feel.
Mission: Believe
Rise Again Warrior Series, Book 1
Stacy Eaton
2020 Bronze Medal
362 Pages
Check current price
Fiction - Military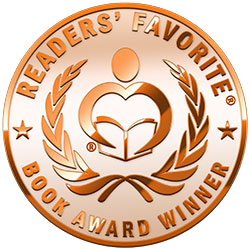 Reviewed by Tammy Ruggles for Readers' Favorite

Mission: Believe: Rise Again Warrior Series, Book 1 by Stacy Eaton is a moving novel about heart, grit, and resiliency. This realistic plot, told from the characters' points of view, centers on a wounded warrior named Shane Logan, whose new life mission is to look toward the future following the loss of both legs during the war. This is how he meets Dr. Lauren Falcone, whose job is to support wounded veterans in their adjustment to life post-war, post-injury. Shane has a lot of adjustments to make, a lot of emotional wounds to heal. When the two meet at his father's fundraiser, the possibility of romance arises. But Shane has issues surrounding his disability: The way others see him, and the anxiety/PTSD he carries. These two like-minded souls may have a chance at a real relationship if they could overcome their own baggage.

This novel is a treasure for recovering veterans, their families, and the general public. Especially for anyone dealing with a disability. But it isn't only the subject matter that's attractive. The book also succeeds as a novel because of how the author uses the elements of writing. The style is warm and honest, the characters interesting and complete, and the plot is compelling. The character of Shane is admirable, and you really care about his struggle and his goals. The doctor's character is intriguing too, as she lives with scars as well. At first, I expected an imbalance with these two characters, but once they put their heads and hearts together, I was convinced that it was a relationship that made sense and could work and it became much stronger than I'd anticipated. The dynamics of their roles and chemistry come off as genuine, and you will root for them to make it. Bobby's song toward the end is especially poignant. Pick up Mission: Believe: Rise Again Warrior Series, Book 1 by Stacy Eaton to discover why this is an award-winning novel.
Soldiers of Freedom
The WWII Story of Patton's Panthers and the Edelweiss Pirates
Samuel Marquis
2020 Silver Medal
430 Pages
Check current price
Fiction - Military
Reviewed by Romuald Dzemo for Readers' Favorite

Soldiers of Freedom: The WWII Story of Patton's Panthers and the Edelweiss Pirates by Samuel Marquis takes readers back to the WWII experience on the Eastern European front and the final push to beat the Nazis. The story follows characters that are memorable and their contribution to WWII. William McBurney and Angela Lange are two of the most prominent characters in the story. William McBurney is the first African-American tank gunner in the 761st Tank Battalion. While his unit is caught up in many battles they are determined to win, as he fights for his country, he suffers racism on the home front and from fellow soldiers. Sixteen-year-old Angela Lange is a German resistance fighter with the anti-Nazi Edelweiss Pirates in Cologne. She is a target of the Gestapo. Can these heroes live to see the world changed by their actions?

Samuel Marquis's novel is packed with action and historical facts, a story that captures the fever of war and the sentiments of fighters faced with the enemy and danger. The author writes about unsung heroes that made a huge difference in a war that changed the political landscape across the world. The story is character-driven and filled with fascinating details. The theme of racism is ingeniously developed alongside the themes of war, patriotism, friendship, and freedom. The author explores the experience of loss and the harrowing effect it has on the characters. One moment you are making plans with someone and the next moment they are gone. I was keen on following the Black Panthers and how they had to fight against the Germans while dealing with the hatred and racism from their fellow comrades. Soldiers of Freedom: The WWII Story of Patton's Panthers and the Edelweiss Pirates is well-written and the plot is masterful. It is pulsating and utterly delightful for fans of military fiction and WWII literature.
Before the Brightest Dawn
The German Half-Bloods Book 3
Jana Petken
2020 Gold Medal
649 Pages
Check current price
Fiction - Military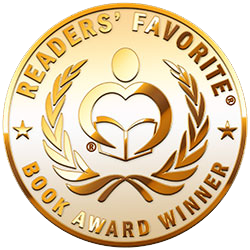 Reviewed by Steven Robson for Readers' Favorite

In Jana Petken's Before The Brightest Dawn, Book 3 of The Half-Bloods Trilogy, we are enfolded in a time in history that bears witness to the clichéd saying 'war is hell.' This is a story that reaffirms this wretched truth in a deeply moving way. Told from the perspective of the Vogel family, this epic work of fiction, framed within actual events of World War Two, immerses the reader in foreign worlds torn apart by the ravages and brutality of a global battle for survival. German-born Dieter Vogel and his English wife Laura are proud parents to three sons and a daughter, and when the war erupts in earnest, each member of their family becomes engulfed in fighting in their own particular way, subjected to horrors that confront them and challenge all they hold dear. Thomas Jefferson once said the most successful war seldom pays for its losses. After reading The Brightest Dawn, I know this should read 'never pays for its losses.' In the words of Jana Petken, war holds a ubiquitous disregard for life, and I know life can never be repaid.

Before The Brightest Dawn, Book 3 of The Half-Bloods Trilogy by Jana Petken is absolutely compelling reading, which is almost impossible to put down. What is particularly impressive about this book is that in spite of the complexity and detail of the subplots running through the story, the consistency, accuracy, and preciseness of content is maintained to a flawless level throughout. This story has been meticulously laid out to form a coherent and wonderfully gripping tale. The characters and relationships are as real and diverse as any I know, and the empathy I developed for the main players was impressively genuine. I challenge anyone to read this engrossing masterpiece without shedding tears. In summary, this has been one of the best books I have ever read.
Born to Fight
Jay J. Falconer
2019 Finalist
749 Pages
Check current price
Fiction - Military
Reviewed by K.C. Finn for Readers' Favorite

Born to Fight is an action-packed vision of a dystopian future penned by author Jay J. Falconer. Written for mature audiences due to the warlike themes of violence and explicit language, this intense adventure tale takes us to the end of the world and beyond, where mega weapons and powerful cyber-attacks mean that no-one will stand a chance of survival. Former Combat Engineer Jack Bunker would rather stay out of the battle, but when the first inklings of terror attacks begin to rear their heads in Colorado, he is forced to take up arms. In training the local militia volunteers to join him, Jack is also forced to confront his own past and exorcise some demons of his own.

Separated into five novella-style books which form the overall story, this collection takes Jack Bunker from a former soldier with a dark past to an all-out action hero taking on the apocalypse with spectacular flair. Author Jay J. Falconer has a talent for the dramatic, pacing scenes well and ending each chapter with a notion that makes you want to carry straight on. Add to this the vivid depiction of epic battles, powerful weapons, and tense, near-death experiences, and you have an action novel fan's dream series, all collected into one 'un-put-downable' volume. The character development for our central hero also plays out convincingly, making Jack Bunker an everyday hero with extraordinary progression and depth. Overall, Born To Fight is a fantastic work of fiction sure to please fans looking for their next dystopian adventure.
Lions of the Desert
A True Story of WWII Heroes in North Africa
Samuel Marquis
2019 Honorable Mention
380 Pages
Check current price
Fiction - Military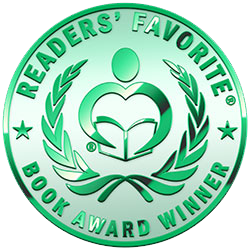 Reviewed by Ray Simmons for Readers' Favorite

There are a lot of books and movies about the gigantic event simply known as World War II. I have read many of these books. I have seen most of the movies. When I read a book about World War II, it is hard not to become bored simply because I have read so many versions of those events and battles before. Stories about World War II are intrinsically dramatic because the stakes are always so high. When I read a book about World War II these days, I look for something new. Some points of history that others may have missed. I want something that others have gotten wrong, maybe because the information has been classified until recently. That's what I look for in books about World War II now and Lions of the Desert by Samuel Marquis delivered this in spectacular fashion.

Lions of the Desert is the story of the war in North Africa. It is volume four of the World War Two series by Samuel Marquis, which has been praised lavishly by readers and critics everywhere. I am going to heap my praise onto theirs because I loved this book. I was expecting to read about the exploits and genius of Erwin Rommel because he is one of my favorite German officers. What surprised me was learning the origins of the SAS and its founder David Sterling. That is the kind of information I love to discover. But what surprised me most were the segments on Hekmat Fahmy. Reading about her and how much officers on both sides adored her was a pleasure. Samuel Marquis has written another great book about the war that we should never forget.
Two Hearts in Accord
Two Hearts Wounded Warrior Romance, Book 7
Tamara Ferguson
2019 Bronze Medal
172 Pages
Check current price
Fiction - Military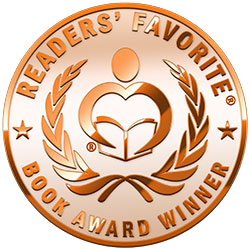 Reviewed by Jack Magnus for Readers' Favorite

Two Hearts in Accord: Two Hearts Wounded Warrior Romance, Book 7 is a contemporary military fiction/romance novel written by Tamara Ferguson. Airman Neil Harrison was stunned as he watched his colleague Anna Drummond's response when their base in the protected zone was attacked by insurgents. After seeing base security personnel being targeted and hit, Anna rushed to one of the fallen men's sides, grabbed his rifle and quickly dispatched the five attacking insurgents. Neil watched as she took out three of them and left the other two wounded. He knew that skills such as hers were quite rare -- in his four tours he'd never seen her like. He wondered if she'd be able to handle the stresses of being a sniper, which was probably how she could most efficiently serve. He certainly would rather she become a sniper than the alternative route frequently assigned talented women soldiers -- working undercover. Four years later, Anna was psyched at the idea of being relevant and actively engaged in military service again as she reported for duty at Crystal Rock's Wounded Warrior Home in Wisconsin. Then she saw Neil, someone she had never stopped thinking about. He would also be an instructor in the program designed to help wounded warriors return to active duty.

Two Hearts in Accord continues the author's most impressive saga of the magic that happens at Crystal Rock, Wisconsin. Each of the books in the series can be read out of order, and this book is no exception. The author gives sufficient background for Two Hearts in Accord to be read as a standalone. That said, I've enjoyed each of the books in the series. Every new book adds extra dimension and characters to a place that has come more and more to feel like home. Ferguson's characters, particularly Anna Drummond and Neil Harrison, are well defined and genuine. Seeing them in Iraq and then reuniting in Wisconsin is incredibly powerful. The plot is engaging and relevant and Ferguson's writing, as always, is smooth and eloquent. Two Hearts in Accord reads like a dream and is impossible to put down. It is most highly recommended.
The Departing
The End Time Saga Book 4
Daniel Greene
2019 Silver Medal
453 Pages
Check current price
Fiction - Military
Reviewed by K.C. Finn for Readers' Favorite

The Departing is a work of dystopian science fiction and military-style action fiction penned by author Daniel Greene. In the fourth book in The End Time Saga, we find ourselves immersed already in the apocalyptic world of Mark Steele and the ever-increasing risk of contagion, death, and war that surrounds him. When Steele's forces are beaten back by a rogue unit, he has to seek refuge and outlast their onslaught whilst he figures out a plan to regroup. But old enemies and new threats lie around every bend, and those who still remain loyal to the original military are dwindling, relying on the civilian population to prepare for all-out war.

Written for adults due to its graphic violent content, this is a war story and a science fiction epic like no other. It wasn't difficult to enter the world of Steele and his team mid-series. Daniel Greene has a great sense of detail and being able to convey important reminders of facts without detracting from the immediate narrative. What results is an immersive world filled with information, but even the quiet moments loom with tension thanks to the explosive and sudden twists that pepper the plot. The expanding cast of characters is grizzled and powerful, but also realistic, and the monsters which come out to play are originally drawn, staying away from old stereotypes of zombies and the like. Overall, The Departing provides a really exciting and tense continuation to a well-developed series that fans of action, adventure, war, and dystopia are all certain to adore.
Contact Author -