Dear Jane
The final book in the Highbury Trilogy, inspired by Jane Austen's 'Emma'.
Allie Cresswell, A Lady
2019 Honorable Mention
511 Pages
Check current price
Fiction - Literary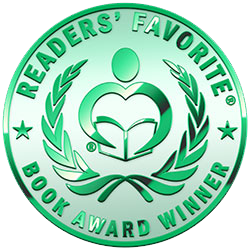 Reviewed By K.C. Finn for Readers' Favorite

Dear Jane is a work of historical fiction set at the turn of the nineteenth century in England, penned by author Allie Cresswell, A Lady. Inspired by the events of the popular Jane Austen novel Emma, this is the concluding volume in the Highbury Trilogy, which follows the story of Jane Fairfax prior to and during the events of Austen's novel. In this final section of the story, Jane is orphaned and comes to live with the Campbell family, where she befriends their only daughter Rowena. As the girls grow up together, we merge into Jane's adulthood, which explores both her relationship with Emma Woodhouse and her tumultuous romance with Frank Churchill.

Fans of the social intricacies, tragedies, inequalities and love-lorn sighs of Jane Austen are certain to find the same level of commitment, atmosphere and loving tribute in the work of author Allie Cresswell. There is shrewd attention to detail in both the general historical period and the details of Austen's Emma which gives this book its intimate knowledge and authenticity, so much so that it becomes hard to tell where Austen's ideas end and Cresswell's begin. As such, Jane's story is one that I found a lot more interesting and exciting than Emma's, and seeing the tale from this angle makes some important points about the choices, relative freedoms and power struggles that women had at the time. Overall, Dear Jane is an excellent conclusion to a powerful and dedicated work of fiction, expanding an ever-popular world with yet more sensitivity and depth.
All But What's Left
Carrie Mumford
2019 Finalist
412 Pages
Check current price
Fiction - Literary
Reviewed By Trudi LoPreto for Readers' Favorite

Hannah and Radek have been friends since childhood. Will has just entered the picture, but both men will change Hannah's life forever. Hannah and Radek plan on marrying when he comes home from university in two years, but each is free to check out the field until then. Hannah tries to remain loyal but when Will comes to work on her dad's ranch, her attraction to him is impossible to ignore even though she tries as hard as she can. She is also determined to find out the real story of her mother's death – was it on purpose or just a horrible accident. Hannah worries about the ranch that is the only life she has ever known - is her dad really going to sell the ranch and will he ever marry Lily?

I really liked everything about All But What's Left by Carrie Mumford very much. As we spend time with Hannah, her friends and family, it is impossible not to quickly become entwined in the story. The story is filled with passion and feeling from the very beginning until the final pages. I didn't expect that ending. Hannah tells her story, jumping back and forth between the present and her childhood seamlessly. All But What's Left is about emotions, love, family conflict, family love, friendship and watching Hannah's transformation into adulthood. It is hard to believe that this is the first novel by Carrie Mumford as it is so well written with wonderful characters and a plot that will keep you glued to your book/kindle. I think that everyone who reads All But What's Left will be glad they did.

The Lion Trees
Owen Thomas
2019 Finalist
826 Pages
Check current price
Fiction - Literary
Reviewed By K.C. Finn for Readers' Favorite

The Lion Trees is a powerful and unique work of fiction by author Owen Thomas. Taking the slice of life multi-perspective approach to its literary maxim, the plot follows four key members of the Johns family through their past, present, and the potential of their future. Patriarch Hollis struggles with retired life, filling his time with temptations and frivolous hobbies, whilst his wife Susan dreams of the life she might have had if she had never consented to a forty-year marriage. Down the generations, rising starlet Tilly struggles with the dark realities of getting what she wants from directors and writers, whilst her brother David, a teacher, deals with a scandal of his own at school. So begins one family's journey to discover the limits they must push themselves to in order to be truly happy, and face the question of whether that happiness is even possible.

This is the sort of novel which a light fiction reader might put down after the first dozen pages, and I'm here to implore that you don't. Once you get used to the time-hopping, perspective-switching style of Owen Thomas' deep and beautiful prose, the story of the Johns family flutters like a paper bag in the breeze that you can't stop watching. Unpredictable, philosophical and deeply, intrinsically human, The Lion Trees explores a lengthy gamut of powerful emotional depths, asking important questions about life which we readers, like the Johns family, so often forget to stop and ponder. A superb and high quality literary drama.
Model Marine: A Novel
Sondra Sykes Meek
2018 Gold Medal
284 Pages
Check current price
Fiction - Literary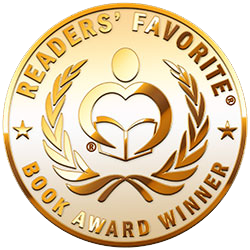 Reviewed By Lisa McCombs for Readers' Favorite

Molly Monroe: beauty queen, hopeful performing arts major, destined for great things in front of and behind the camera. Molly is always sheltered by older brother Nick, her fierce protector and male role model in the Monroe household. Momma Donna does her best to guide Molly along the right track for a successful career and promising future. If only John Michaelson was not so handsome, so captivating. If only John Michaelson was not such a close friend to the Monroes. If only Molly desired the same things in life as her mother. If only Lieutenant John Michaelson, Nick Monroe's best friend and the Alpha Company Platoon Commander, could support Molly's decision to trade her beauty queen existence to be a United States Marine, life would be so much more uncomplicated.

Model Marine by Sondra Sykes Meek is more than a military-themed romance. Meek's characters represent realistic individuals attempting to adjust to unfamiliar situations while facing life altering events. As a female service person, Molly Monroe is challenged by prejudices within a normally male populated work area. As she strives to prove her worth, she also must sort out her emotions in relationship to family, friends, relationships and work expectations. I really enjoyed the format of this novel, with short reading passages that tease the reader into consuming "just one more chapter." The flashbacks revealed more insight into the character development while saving time to project the story. Discovering that author Sondra Sykes Meek is a retired Marine Corps Master Sergeant and a Project Manager in the Defense Industry proves that realistic based fiction is plausible and enjoyable.
Dreaming of Oranges
An Unreliable Memoir
Marcelline Thomson
2018 Silver Medal
286 Pages
Check current price
Fiction - Literary
Reviewed By Christian Sia for Readers' Favorite

Dreaming of Oranges: An Unreliable Memoir by Marcelline Thomson is a memoir that captures the spirit of adventure in two young women. In a story set in 1961, readers are introduced to two gutsy young women, just graduated from an exclusive college in Westchester. Instead of thinking about marriage, they set out on an adventure to the Middle East, thanks to the inspiration they got from The Alexandria Quartet by Lawrence Durrell. But while dreams can be fascinating, reality can be something quite different, and these two are about to discover it as they navigate a new and unfriendly terrain, find themselves wanting the same man, finding their lives caught up in the political whirlwind of the region, and fleeing for safety in the desert. Can their friendship ever remain the same after the challenges they face?

Told in a hypnotic, evocative tone, Dreaming of Oranges: An Unreliable Memoir is a rollicking ride for fans of adventure, a story that is so beautifully told and enriched by the finesse of humor that permeates the narrative. The witticism is also exceptional. The pathos is strong, the plot fascinating, and the characters so real that no one would doubt this is a true story. I enjoyed the prose and the way the author captures elements of the setting — the strong images, the smells, the wonderful sights and the myriad sensations that connect characters to places. Here is an example of such beauty: "The scent of lemons, the trembling hand on my skin, the smoke of kebobs in the souk, a muezzin's cry, the clutch of dust and sand at my throat …" Marcelline Thomson will seduce you with her unique storytelling skill and her ability to allow her characters to speak straight to the hearts of readers. Deeply moving and hugely entertaining.

Dog Logic
Tom Strelich
2018 Bronze Medal
400 Pages
Check current price
Fiction - Literary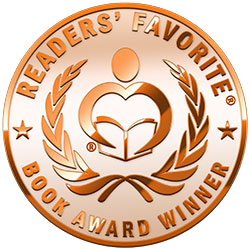 Reviewed By Charles Remington for Readers' Favorite

Dog Logic by Tom Strelich is rather like life, harrowing in places, funny in others, occasionally uplifting and sometimes unutterably sad. It concerns the life and adventures of Hertell Daggett, the owner-operator of the Li'l Pal Pet Cemetery, who discovers a long-lost secret experiment dating from the Kennedy era buried deep below the graves. Initial confusion, where the local police launch a raid on what they believe to be a drug production facility, is replaced by an increasingly manic scramble by a huge variety of government agencies to become involved. Hertell Daggett was once a top-flight physicist but, after accidentally being shot in the head, his thought processes follow their own independent paths - paths which do not necessarily merge with those of the many officials and organizations which have quite suddenly arrived on his land. When the President of the USA also becomes involved, things quickly start to spiral out of control to produce ever more dangerous, sometimes ludicrous scenarios and leading to an astounding denouement.

Dog Logic has its origins in the play of the same name by Tom Strelich and works very well as a book. The narrative moves at a steady pace introducing little nuggets of information at just the right times to keep one engaged. Hertell is a solid, well-drawn character whom you cannot help but like - you will find yourself siding with him and urging him on as he struggles against the forces of Big Government. Well written by a talented storyteller, this novel will evoke a wide range of emotions, from outright laughter to shock, indignation and everything in between. I thoroughly enjoyed this book and hope to see more novels from Mr Strelich in the future.
Peregrine Island
A Novel
Diane B. Saxton
2018 Honorable Mention
288 Pages
Check current price
Fiction - Literary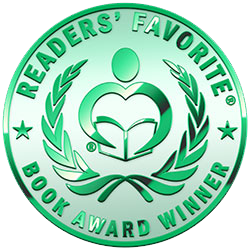 Reviewed By Trudi LoPreto for Readers' Favorite

Peregrine Island: A Novel by Diane B. Saxton is a snapshot of three generations; Winter, her daughter, Elsie, and granddaughter, Peda. Each has very different ideas and feelings and Diane B. Saxton has written a comprehensive description of them. Winter is the family matriarch, while Elsie is her daughter with a very different set of rules; Peda is a young child and an imaginative dreamer. The story centers on an heirloom picture that has hung in the Long Island Sound seaside house for many years. Winter very often can be found sitting and staring into the artist's portrait. Elsie is not sure what the attraction really is. But suddenly one summer day there is great interest in this work of art as art experts and the artist's grandsons come seeking to see and appraise the piece. The visitors quickly cause turmoil in the house and lives are about to change.

I found myself immersed in the story and unable to stop reading until the mystery and secrets were revealed. There are many secrets revealed and surprises I never saw coming. Peregrine Island really has to be read and enjoyed, and a detailed review would only serve to spoil the plot. Saxton has written a very strong and literary novel that quickly drew me in and kept me reading long into the night. Peregrine Island is deep reading in that we really get to know the women in a powerful way. If you enjoy generational family history and interaction, this is a must-read.

A Different Kind of Lovely
A Novel
Petra March
2018 Honorable Mention
352 Pages
Check current price
Fiction - Literary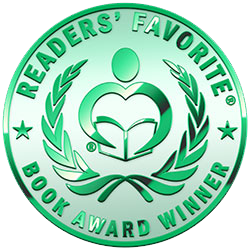 Reviewed By Romuald Dzemo for Readers' Favorite

A Different Kind of Lovely: A Novel by Petra March is a story that begins with an intriguing line: "Mina Automne danced through the pain until she managed to turn it into pleasure." And that is an awesome way of introducing a ballerina, a woman with a terrific dream and an artistic soul. Her energy and beauty draw Neal Medwin towards her. Neal's entrance into her life is a distraction that could take her away from her resolved course. But she lets him in, tempted by his sweetness, but can she handle the darkness within his soul? When their friendship grows into love — fragile as it is — an unexpected discovery hits, ruining everything Mina has hoped for. Question is: Can Neal let go of his past and fight for this woman?

Petra March writes with a lot of wisdom and her story is filled with emotion. The characters are genuinely flawed and readers can easily connect with what is human in them. There is a fine sense of the tragic woven into the fabric of this story that many readers will connect with, and I particularly loved the way the author explores the workings of the hearts of her characters. The story is rich in emotion and intensity, fast-paced, and cleverly plotted. There is no way the reader won't fall for Mina, and Neal can sometimes be very annoying. Yes, he is annoying and he is the character who will remind readers of the pessimist in them, of the broken part of their history, a well-crafted character. The prose in A Different Kind of Lovely is crisp and exceptional. This is an engaging story with a gripping plot and characters that are as memorable as they are compelling.

The Last Valentine
A Labyrinth of Love Letters Novel
Felix Alexander
2018 Finalist
308 Pages
Check current price
Fiction - Literary
Reviewed By Caitlin Lyle Farley for Readers' Favorite

The Last Valentine is just one of many secrets in the Puerto Rican city of Old Sienna. When Olivia finds a bloodstained love letter in her father's coat, she becomes entranced by the poetic longing scribed on the page. She resolves to place the letter in the legendary Labyrinth of Love Letters. Even the discovery that the letter is a stolen piece of evidence in the unsolved murder of an unidentified man does not deter her from her goal. Olivia convinces her close friend, Isaac, to help her. Little does the pair know that some of the Labyrinth's secrets are deeper and darker than the letters exchanged between forbidden lovers. One of those secrets would mean death for Olivia if she were ever to discover it.

The Last Valentine is a novel of romantic love in all its forms, from happy ever afters and the loneliness of unrequited love, to the tragedy of impossible, secret romances confined to whispers and the cover of darkness. There were times when I thought it was glorifying the unhealthy side of romance a bit much, but it works in the context and fits the theme. Felix Alexander's writing is poetic and evokes a great sense of mood throughout. This is accentuated and refined by its '30s setting and the classicist attitudes of this era. The characters all intertwine and connect with each other, often in ways I didn't anticipate, and their motives direct the plot down a path littered with deep, dark secrets.

The Second Cup
Can someone else steal your suicide? (The Butterfly Effect Book 1)
Sarah Marie Graye
2018 Finalist
320 Pages
Check current price
Fiction - Literary
Reviewed By Rabia Tanveer for Readers' Favorite

The Second Cup by Sarah Marie Graye is a novel about four friends who find out how fragile life can be and how much someone else's life can impact theirs. Jumping between different narratives, this novel is the perfect read for those who like gritty, raw and emotional stories that will have them reaching for the tissue box quite often!

This is the story of four women, Faye, Abbie, Olivia and Beth, who found each other at university and became great friends. Faye fell in love with Jack all those years ago and her heart still belonged to him. Even though there is a chance that he might be with someone else, she decides to try to find him. When she finds out that he killed himself, everything falls apart in the lives of these women. To find out what happened, Faye goes to find Jack's best friend, Ethan; Abbie is now questioning everything about her life; Beth wants to escape the pain of his death, no matter how she gets it; and Olivia is the one left wondering what will happen to the four of them and how their lives will pan out. How can the death of one person change the lives of four women who were living their lives normally? How can these women survive the death of a friend?

What I really appreciated and enjoyed about the novel is that it came as close to real life as possible. It covered real issues like depression, illness, suicide and unhappiness, and showed how hard these can be on people. Most of us try to hide it, some conquer it, and then there are some who lose the battle and become victims. Sarah Marie Graye covered these issues well and with care. She highlighted these issues and ensured she had the reader's full attention. A truly amazing and well-developed novel that just blew me away with the writer's superior writing skills.

Contact Author -