Recommend this book:
The Cursed Crown
Eldritch Heart Book 2
Matthew S. Cox
2019 Honorable Mention
352 Pages
Check current price
Fiction - LGBTQ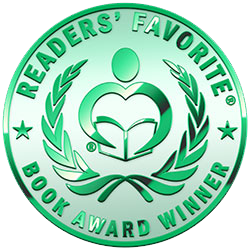 Reviewed by Aimee Carol Dixon for Readers' Favorite

Ending the war is one thing. Becoming queen is another affair entirely. Kitlyn and Oona have come a long way from the young women who successfully ended the war between Lucernia and Evermoor, but their fight is far from over. With the revelation of King Talomir's deception comes a crisis of faith among the people of Lucernia. Between that broken trust, the weakening belief in their god of truth and purity, and the shocking love their princess has for another woman that many still cannot accept, Lucernia is heading quickly for a costly reckoning. Following the advice of her advisors but also her heart, Kitlyn introduces few yet crucial changes to her kingdom upon her coronation. The acceptance of Tenebrea coupled with the successful completion of their marriage rites gain Kitlyn and Oona a much-needed reprieve and a great deal of acceptance from the people they now rule over. And just in time, as Kitlyn and Oona will have to rely upon all of their strength, wits, and magic to survive when a new threat emerges to prey upon the people of Lucernia and Evermoor alike. Led by Oona's faith to the Underholm, what Kitlyn and Oona discover in the dark recesses of the earth will expose secrets long hidden and show just how little the citizens of both kingdoms know about their past. The Cursed Crown, sequel to Matthew S. Cox's The Eldritch Heart, will leave fans guessing until the very end.

The pacing is superb, each event coming along according to its nature, making the entire novel something pleasantly organic. There is always a little concern when going into a sequel; are the characters going to feel the same, will the world be familiar, how much recapping is necessary for the next installment? All these fears and more are set aside within the first few pages of The Cursed Crown. The clear dichotomy of the two main characters holds true in the sequel and gives credence to both sides. Oona grieves for the man she knew as her father and holds Kitlyn's suffering above all. Kitlyn feels nothing for the man she now knows as her father and finds anger the most ready emotion, but on the behalf of the people of Evermoor and Lucernia who were killed and betrayed by his greed-fueled actions rather than his actions against her personally.

Cox's skill in showcasing each woman's strengths as a queen and as a maturing young woman is paired poignantly with their struggles to return peace to their struggling kingdom, the flip between perspectives actually enhancing the story, with Oona and Kitlyn's very different personalities pulling out details the other wouldn't have if their chapters were switched. Characters old and new populate the unfurling world of The Cursed Crown, packed with the clever and often hilarious dialogue that made The Eldritch Heart so enjoyable. It isn't all political intrigue and games, however. The Cursed Crown tracks through some heavy topics, including suicide, pride, religious differences, and self-sacrifice. The end result is a novel I cannot recommend strongly enough.
Recommend this book:
The Pebble Champion
Alan David Pritchard
2019 Finalist
Kindle Edition
Check current price
Fiction - LGBTQ
Reviewed by Hilary Hawkes for Readers' Favorite

A.D. Pritchard's young adult novel, The Pebble Champion, tells the poignant story of fifteen-year-old Chris in the aftermath of surviving the car crash that killed his mother. Sent by Auntie Wendy to live on the Isle of Wight with the father he has never known, Chris takes solace in walks on the beach and an imaginary world where he becomes the pebble hopping champion. But Chris is wracked with grief and confusion that he was to blame for his mother's death. Hiding his pain from new friends, Thane, Deidre and Evelyn, and his father hinders his healing and relationships. Is his hopelessness and bewilderment at life, love and relationships a normal teenage challenge or is he really condemned (by himself) to an existence of misery?

The Pebble Champion is beautifully and sensitively written and I very much enjoyed reading it. Author A.D. Pritchard really gets inside the minds and emotional states of his characters and conveys this to his readers perceptively and brilliantly. With believable characters, this is a well-structured story with lots of depth and pace, and I found it a page-turner from start to finish. I especially like the method of using flashbacks to very gradually reveal Chris's past and the build up to the tragic accident. This is more than a story of one boy dealing with profound loss and grief; it is also very much about growing up/coming of age, finding who you really are, your talents, and allowing yourself to be that person. I feel the author captures Chris's inner world perfectly and with empathy - his anger, heartfelt guilt and despair, and fear of further losses.

The imagined "pebble hopping championships" mirror Chris's real life growing ability to let go of the past as he slowly builds the emotional skills to begin to do this. Chris grows through his pain and eventually realizes that he must also be true to himself to be happy. I liked his friend Evelyn's gift of an acorn and wise words that no matter how much it may wish to be an apple tree, "it will always be an acorn" (oak). So The Pebble Champion is a story about grief and guilt, empathy and self-compassion/acceptance. As such I'd especially recommend it to teenagers, particularly those struggling with loss, personal identity or other growing up issues. An author and book you'll be glad you discovered.
Contact Author -