We Don't Matter
Juliet Rose
2022 Honorable Mention
301 Pages
Check current price
Fiction - LGBTQ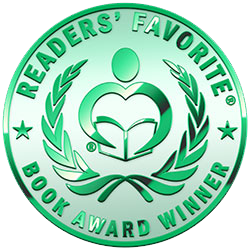 Reviewed by Rabia Tanveer for Readers' Favorite

We Don't Matter by Juliet Rose is a coming-of-age story of a young man who discovered himself in the strangest of ways. Aidan was just 22 years old and was on his way to graduating from college. However, Aiden wasn't so sure what he wanted in life, who he was, and where he was headed. Meeting Zeke in a chance encounter was the best thing that could happen to Aiden. Zeke opened new avenues for Aiden, and before they knew it, their friendship turned into something much more. Getting closer and falling in love was as easy as breathing. However, things changed when they witnessed police brutality. Before they knew it, Aiden and Zeke were fleeing from the police, hoping to get away before it was too late. Hiding in North Carolina, the lovers had no idea they would be running from the present and getting caught up in their pasts. What would happen next?

Nothing could have prepared me for the intensity of We Don't Matter. Aiden's past left a huge mark on his present and future, and the kicker was that Aiden had no idea how much the death of his brother affected him. Zeke was the breath of fresh air he needed, but Zeke was also a sign for Aiden to wake up and finally live. Zeke was calmer, more centered, and more courageous than Aiden (even though his teens were no less traumatizing). While Aiden was spiraling, Zeke was keeping him grounded. Author Juliet Rose did a fantastic job of creating a powerful subplot to support Zeke and Aiden's relationship and their journey to discovering themselves. The dialogues revealed a lot about the characters and their mentality at any given point in the story. Mind you, this is not just an LGBTQ romance. It is a much more powerful, reality-based narrative that will wow readers! A fantastic approach to a coming out and coming of age story.
Chemistry Lessons
Jae
2022 Finalist
222 Pages
Check current price
Fiction - LGBTQ
Reviewed by Emma Megan for Readers' Favorite

Chemistry Lessons by Jae is a light lesbian contemporary romance novel about two women who can't decide what they truly are: best friends or lovers. Regan Romano, an amazing chemistry teacher, and Kylie Wells, a great cafeteria worker, have been best friends since kindergarten; therefore, they know everything about each other, except one little thing. Everyone who knows them thinks they're a couple. But Regan and Ky insist they're not. One day, one of their friends gives them the idea to go on a date to see if there's something more between them. Thus, they conduct a little experiment that hopefully will prove that there's no chemistry between them. But, do they agree with this chemistry experiment to prove something to their friends or themselves? What's keeping them from taking their relationship to the next level?

Chemistry Lessons by Jae is a charming and sexy friends-to-lovers lesbian romance. Jae built her characters and the romance between them quite well. You can't help but fall in love with this book and also roll your eyes quite frequently at Regan and Ky's unwillingness to admit what they truly feel for one another. Jae is a skillful writer who crafted an electrifying story with lovable characters, smooth dialog, and a love for good food and t-shirts with clever jokes that capture the beauty of true love. Chemistry Lessons by Jae is a dose of hope for those who are afraid to take risks in their relationship, to express their feelings. This slow-burn romance is quite funny and sexy, and it's a perfect combination of the most-wanted ingredients in a relationship: friendship, romance, love, and sex.
Face the Wind
Little Sister Island #2
Caren J. Werlinger
2021 Gold Medal
368 Pages
Check current price
Fiction - LGBTQ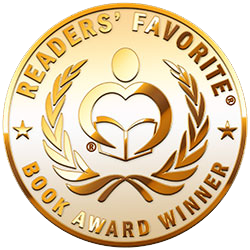 Reviewed by Shrabastee Chakraborty for Readers' Favorite

The inhabitants of Little Sister Island have grown accustomed to the ancient magic that lingers in the bedrock, entwining the island and the islanders together. When an unexplainable quake hits the island, they believe it foretells some future event, although no one is certain what it might be. Meredith Turner, miles away from the island, once again wakes up from the recurring, haunting nightmare of a shipwreck. After knowing the same dream plagues her mother, Meredith seeks help from a Native American healer. When she spots a photograph of Little Sister Island, all the puzzle pieces fall into place. Why does the island call the Turners? What fate awaits them there? To learn the answers, read Face the Wind by Caren J. Werlinger.

Caren J. Werlinger's novel is a combination of romance, LGBTQ fiction, and magical realism. Although this is the second book of the Little Sister Island series, not reading the previous one posed no issues. Werlinger sketched each character down to the minutest detail; however, Molly and her partner, Kathleen, stole the show for me. The island community as a single unit helped and looked out for each other. When the arrival of the Turners raised conflicts among the islanders, some bitter memories resurfaced, and I waited impatiently for the issues to resolve. Despite the perils of living at the mercy of the sea, the simple life on the island lured me. I would recommend Face the Wind, a story of love, acceptance, and healing, to anyone looking for a heart-warming read.
Carlos
The Gates Book 6
Michelle Pashko
2021 Silver Medal
133 Pages
Check current price
Fiction - LGBTQ
Reviewed by Natalie Soine for Readers' Favorite

Carlos (The Gates Book 6) by Michelle Pashko is an intriguing, suspenseful novel. Renowned artist Carlos Fernandez meets his younger brother Miguel for the first time at their mother's funeral. The brothers form a close relationship and Carlos moves to LA to pursue his art career and finally rejoin society after being in hiding and allowing his manager Jeremy to administer the sales of his work. Carlos attends Miguel and Finn's wedding where he meets Clay Everett, an LAPD Central Community Police Officer. Clay and Carlos discover that they have much in common and were both abused as children. When Carlos's foster father Earl Roy is released from Ironwood State Prison, Carlos fears for his life. Clay and Detective Ross investigate Earl and his new wife Sally, hoping to arrest Earl for stalking. Carlos's new family will do whatever it takes to protect him from evil.

Michelle Pashko is a fantastic author and does a great job of capturing the essence and personality of each character. The relationships and love scenes are beautifully written and show that we all need family and friends such as Miguel, Clay, and Carlos even if we don't always agree. The various locations visited by Clay and Carlos are vividly described, especially Little Tokyo and Santa Barbara. This novel will help people to understand that the trauma of childhood abuse remains with people for the rest of their lives and will always have an impact on their own relationships. The story is smooth flowing and comfortable to read – highly recommended to adults only.
Crystal's House of Queers
Brooke Skipstone
2021 Bronze Medal
332 Pages
Check current price
Fiction - LGBTQ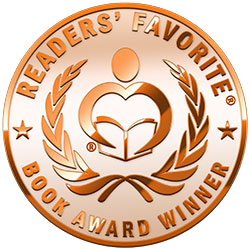 Reviewed by Jose Cornelio for Readers' Favorite

Crystal's House of Queers by Brooke Skipstone is a sweeping and passionate romance with strong gay themes, following compelling characters. It is the second time that Crystal Rose wakes up drenched in sweat after dreaming of having sex with Haley Carson, a girl with whom she has previously had a thing. At school, Haley is assaulted by her abusive boyfriend and Crystal comes to her rescue. They renew a love that has been kept hidden in the past, and this time, with the help of Payton Reed, they are ready to face life and anyone who may stand in the way, including Crystal's addicted parents. Follow these characters on a rollicking ride to transform Crystal's home into a haven where they can be free to do what they want — free to be themselves and to love.

The setting is well-written in the small town of Clear, Alaska, and the author does a wonderful job of capturing elements of the weather, the locale, and social realities like the strain of the Covid pandemic. It is a small town in which many people think that Covid is a hoax, a reality that still persists in many small towns. The characters are well-written and the author explores their personalities and their qualities in depth. For instance, Crystal has a great gift for drawing and it is intelligently communicated in the novel. The world-building is excellently accomplished. The plot builds up with emotional intensity, and the characters develop throughout the story to a point where they realize it is time to override the prejudices of society, a time to fight: "Because we love." This is an immersive narrative with a tense plot and characters that swept me away. Brooke Skipstone's exploration of character and her gift for atmospheric writing are elements that augment the entertainment quality of this emotive and engaging tale.
The Straight Crimes
Matt Juhl
2021 Bronze Medal
301 Pages
Check current price
Fiction - LGBTQ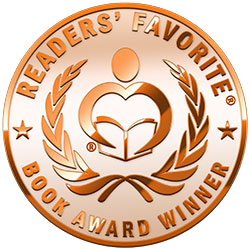 Reviewed by Vincent Dublado for Readers' Favorite

The Straight Crimes by Matt Juhl is a brilliant romantic suspense novel that follows the relationship of teenagers Harper Jones and Nik Roberts. Harper is trying to start over. When she becomes the new kid in town and meets Nik, sparks fly and they fall in love. This sounds like your typical girl meets boy premise, but the thought-provoking twist is its man versus society conflict. Their heterosexual relationship is forbidden to blossom in a society where homosexual relationships have become the norm. This is alternate America where straight relationships are perceived as taboo and have become the new target of prejudice. Throughout her life, Harper had longed for stability, a place to belong, and someone to love her. Despite an uncertain future that their relationship faces, Harper and Nik will fight for each other.

The Straight Crimes not only delivers an entertaining read but also a powerful social message. Matt Juhl boldly writes about a sensitive hypothesis that will challenge your perception of gender bias. It is a heart-piercing tale that invites you to exercise empathy, by placing yourself in someone's shoes and gaining an insight into their experience. The narrative is fast-paced without making you feel rushed as it delicately balances how Harper settles into the rhythms of an alienating place in which she has found herself. In a world where Harper and Nik's relationship does not fit societal patterns, you cannot help but feel happy and protective over them when you come to grips with the thought that they live in a world that could possibly come true. The Straight Crimes is a highly-recommended read for the challenge that it poses to society to make a stand not only on its position about gender bias, but about drug addiction, bullying, mental abuse, and other contemporary social problems.
Wrong Number, Right Woman
Jae
2021 Honorable Mention
384 Pages
Check current price
Fiction - LGBTQ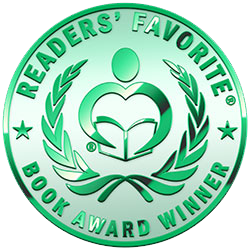 Reviewed by Soumya Sreehari for Readers' Favorite

Denny is shy and introverted, qualities that do not fare well in the dating scene. She is also hard-working, kind-hearted, and fun to be with. She lives a contented life, with a steady job and a cozy family. Out of the blue, a text message from a wrong number sparks a series of life-changing events for her. Eliza is an extroverted and bubbly woman. She is looking for a deep and fulfilling relationship and struggling to find it through dating. A text message she meant to send her friend asking for outfit advice lands in Denny's phone and there begins an unusual story. Could she find the deep connection she is looking for with a woman? That is the crux of Jae's story in Wrong Number, Right Woman.

Wrong Number, Right Woman by Jae is a heart-warming love story of two women. Denny and Eliza struggle with dating for different reasons. When fate brings them together, they find that they make a perfect match. What does that mean to each of them? Eliza has never dated women before. How does she reconcile her feelings for Denny? Denny knows what she feels is real but must also empathize with Eliza's conflicting feelings. Their journey of discovery is a story of warmth and acceptance. I greatly liked the premise, the setting, and the whole cast of characters. In addition to Denny and Eliza, all the other characters are also relatable. The book left me with a warm feeling in the end. Pick it up for a relaxing read over a weekend.
Searching for Sarah
Phillip Vega
2021 Finalist
298 Pages
Check current price
Fiction - LGBTQ
Reviewed by Ruffina Oserio for Readers' Favorite

Searching for Sarah by Phillip Vega is a novel for readers who enjoy well-crafted and emotionally moving stories with LGBTQ themes. Still grieving over the death of Nina, his sister, Tom Ruiz sets out to fulfill her dying wish; a journey to unravel the mystery of a woman named Sarah. The only thing he has is Nina's personal journal. As he begins to look for clues through his sister's diary, he is startled by the fact that he never even knew her at all, because she had a life partner that Tom did not know. Finding Sarah becomes an adventure that reveals a lot about family dynamics, prejudices, and a love so pure it is inspiring. Will he be able to find Sarah and discover who she is?

Phillip Vega is a great storyteller and an author who writes from the heart. This heartwarming tale will bring tears to the eyes of readers, warm their hearts, and have them reflecting on themes of love, family, and commitment. It is a suspenseful story filled with well-drawn and sophisticated characters. The author writes about family dynamics in a powerful way, using emotions and feelings to enrich the characters and creating situations that enable readers to appreciate the humanity of these characters. Searching for Sarah is a profoundly emotional story that will touch readers at deep and personal levels; it is a story of the triumph of love and its beauty, and fans of LGBTQ will find it irresistible. I found myself rooting for the characters, wanting to discover what will happen at the end of the road as I watched the frustrations in Tom. It is both inspiring and entertaining, one of those rare books that capture honest emotions and strong sentiments of love and loyalty.
Flowers by Night
Lucy May Lennox
2021 Finalist
300 Pages
Check current price
Fiction - LGBTQ
Reviewed by Pikasho Deka for Readers' Favorite

Flowers by Night is an LGBTQ romance novel by Lucy May Lennox set in mid-19th century Japan. Uchida Tomonosuke, a Japanese samurai, finds himself deeply enamored with his masseur Ichi, a member of Todoza, the guild of blind men. Much to the dismay of his wife Okyo, Tomonosuke finds women sexually unattractive and is therefore unable to consummate his marriage and produce an heir. Meanwhile, Okyo herself is in a passionate relationship with her maid Rin. To avoid a scandal, she tries to persuade Ichi into providing her with an heir, but her world turns upside down when Tomonosuke gets arrested on false embezzlement charges. However, fate intervenes, and Okyo manages to free Tomonosuke from prison. They must now travel north to try to build a life with their respective lovers.

Author Lucy May Lennox's riveting tale of forbidden love captivates you from start to finish, providing an authentic portrayal of 19th-century Japan. Flowers by Night is an intoxicating love story that keeps your eyes glued to the pages without a single dull moment. The pacing suits the plot, and the narrative sails smoothly. All the characters felt three-dimensional, containing depth and complexity that make them pop out of the page. I thoroughly enjoyed the dynamic between Tomonosuke, Ichi, Okyo, and Rin. Okyo was my favorite character of the bunch, and her scenes with Tomonosuke and Ichi provide plenty of entertaining moments. The lovemaking scenes felt intimate, encapsulating the emotions of the characters seamlessly. I highly recommend Flowers by Night.
Invisible, as Music
Caren J. Werlinger
2020 Gold Medal
420 Pages
Check current price
Fiction - LGBTQ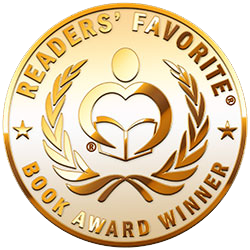 Reviewed by Christian Sia for Readers' Favorite

Invisible, as Music by Caren J. Werlinger is an engaging, character-driven narrative with hints of romance. At almost forty, Henrietta Cochran is a loner, a woman who still suffers the effects of polio contracted in 1945. Physically limited, she pursues her artistic passion, and that is the only world where she connects intimately with herself and experiences inner freedom. Then Meryn Fleming, an opinionated and adventurous young woman, comes into her life. Ryn is starting her first job as a history professor at the local college and she is the type of person who challenges the status quo. She has literally crashed the defenses and the walls that Henrietta has built around her, opening doors to possibilities. Can she resist this dynamic young woman?

Invisible, as Music by Caren J. Werlinger is a beautifully written story with strong LGBTQ themes and sophisticated characters. The prose is delightful, with phraseology that is carefully constructed to build the tension and the drama. I loved the way the author explores Henrietta's art. She is a great painter and the theme of art comes out as an extension of the protagonist's personality. But is her art a means of escape from stark reality and her excruciating sense of loneliness or does it really fulfill her? The novel enjoys psychological and emotional depth and the characters are real and believable. Caren J. Werlinger has the unique gift of exploring emotions that are real and giving a human face to the characters that readers can easily recognize. Invisible, as Music is a gripping romance with great potential to entertain fans of LGBTQ novels.
Contact Author -