Fatal Connection
Jordan Stone
2011 Finalist
567 Pages
Check current price
Fiction - Intrigue
Reviewed by Lynette Fowlston for Readers' Favorite

Fatal Connection centers on the Sicilian Mafia, also known as La Cosa Nostra, and their international operations. It takes place in 1960-71, and the action moves between Italy and New York. Don Leonardo Marletti, who owns a distinctive winery, is the head of the organized crime family in Sicily. Three months following an assassination in his family, a will is read leading to deceit and greed among the family members—interactions that carry into the United States.

Fans of the Godfather movies will love this story. Fatal Connection is filled with suspense, deceit, romance, jealousy, infidelity and murder. The plot was interesting. It was difficult to keep up with the characters and there is extensive adult language used to make the mafia more realistic, which may not be for everyone.
She's My Dad
Iolanthe Woulff
2011 Gold Medal
Kindle Edition
Check current price
Fiction - Intrigue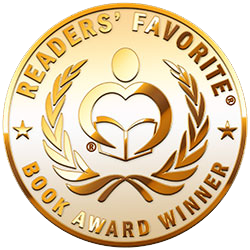 Reviewed by Anne Boling for Readers' Favorite

Nick Farrington was a graduate of Windfield College. When he returned to Windfield to teach English, he was known as Nickie Farrell. Years before, Nick had an affair with Luanne Skinner, the abused wife of Jay-Bob, a state trooper. Nine months later she gave birth to her beloved son Collie, who was born with a distinct genetic trait: his eyes were two different colors. Nickie has the same genetic trait. By now the reader has guessed where this is going. Nickie was Collie's dad.

She's My Dad has a unique and interesting plot. The lead characters are Nick/Nickie, a transgender, and Collie. There are several secondary plots played out at the same time. Ambassador Eamon Douglass is dying of cancer. He wants to go out in glory knowing he has "saved" society. He plans to sacrifice himself as he takes out the Windfield College. Author Iolanthe Woulff offers readers a contemporary character-driven plot. She carefully weaves the threads of the various plots together to create a book that the most discriminating reader will enjoy. Woulff handles this topic with ease. Not all authors could draw sympathy for the characters and a tender love story. I particularly enjoyed the beginning of the tale with Nick and Luanne. Jay-Bob was a very abusive bully. Woulff successfully conveyed his anger and lack of regard for others. Most importantly, this book shows how Collie reacted when he discovered his father was a transgender.

Woulff manages to demonstrate hope and unconditional love in this tome. This book has Christian undertones; it is never preachy but gently lets its light shine.
Bullet Work
Steve O'Brien
2011 Honorable Mention
349 Pages
Check current price
Fiction - Intrigue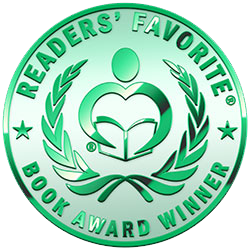 Reviewed by Paul Johnson for Readers' Favorite

Within the fiercely competitive world of horse racing which includes owners, trainers, vets, and jockeys, something has gone terribly wrong. As opening day approaches, one racehorse is poisoned, another has her leg crushed by a lead pipe and a third mysteriously disappears. Shock and horror grip the racing community as the message is simple: pay and your horses will not be touched. Despite all security efforts, the brutal killings continue.

In racing, a truly special horse may come along only once in a lifetime. Dan Morgan is an owner who has been waiting a long time; now it looks like he may just have it all in one wonderful horse named Aly Dancer. After an extortion scheme is hatched at the track, several horses are killed, and Aly Dancer could be next. Dan decides to pay off the extortionist, but at the same time, begins a search to find the monsters responsible. Dan joins up with AJ, a young hot walker, horse whisperer and more, to take on the system, protect Aly Dancer, and find the persons responsible for these heinous acts. But could this also put his life at risk?

Absolutely the best book I read in quite some time! Although this is not a classic mystery, spending a great amount of time determining who the bad guy are, it's a solid action-adventure-mystery filled with large doses intrigue. I quickly got caught up in the story and didn't want to stop reading. Bullet Work grabs you from the beginning and continues from there. In this book, the author gives the reader the chance to see the world of racing from a different side, the backside where everything is not all glamor and glitz. I found the cast of characters to be outstanding and the plot suspenseful and excellent. The author let the suspense continue to slowly build through each chapter to a thrilling end. Bullet work has it all: a great beginning, an excellent middle, and super ending. Very well done.
Contact Author -