Secrets in a Time of Peace
Robert A. Shaines
2013 Gold Medal
248 Pages
Check current price
Fiction - Intrigue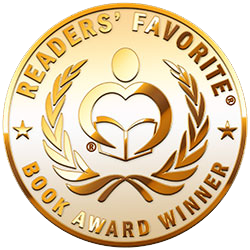 Reviewed by Maria Beltran for Readers' Favorite

"Secrets in a Time of Peace" opens slowly on a beautiful sunny morning in Islamabad, Pakistan, in the garden of General Masharif, who is a suspected supporter of a jihad movement of Islam. He is having breakfast with his guests that include retired General Igor Belinsky of Russia, Prince Ali Hussein Al Saudi and Samiel Bin Laden of Saudi Arabia, and Abdul Qadeer Khan of Pakistan. What follows is a fascinating story that is set after the collapse of the Soviet Union, which effectively ended the Cold War. It has been discovered that plutonium bombs from Russia's arsenal are missing and it is feared that the wrong countries or terrorist groups will get hold of these weapons of mass destruction. The United States of America, Russia, China and Israel go into a concerted effort to trace these bombs that are so portable that they can fit in a suitcase. As terrorism grips the world, the mission is considered as top secret to prevent the general population from going into panic. Will they be able to find these nuclear bombs and prevent the horrors that will certainly happen if they fall into the the wrong hands?

Robert Shaines is a practicing lawyer who was also a contractor for the Defense Nuclear Agency in the US. He also worked in Russia on the Cooperative Threat Reduction Treaty from 1993 to 1996. This is why his book "Secrets in a Time of Peace" is a historical fiction that might have actually happened. As an insider, the author is well versed in his subject but it is his writing style that makes the story more vivid and real. The plot builds up slowly and the characters are well-developed. There seems to be a rhythm that goes with the narrative. Like a Mozart concerto, the reader is taken on a roller coaster ride that is sometimes slow and sometimes frantic. As the book traces the efforts of four countries, United States, Russia, China and Israel, to find the missing nuclear bombs and keep them out of terrorist hands, the reader is faced with the real terror and the urgency of the situation. This is because Shaines is a master story teller who knows exactly what he is talking about so that after reading the book, I am convinced that this scenario might just as well be happening right now. All the elements of a blockbuster historical fiction is here: a gripping plot, compelling characters and a master story teller.
Surly Bonds
Michael Byars Lewis
2013 Bronze Medal
362 Pages
Check current price
Fiction - Intrigue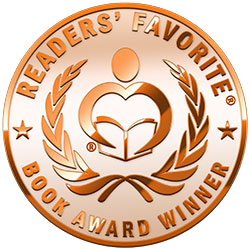 Reviewed by Jack Magnus for Readers' Favorite

"Surly Bonds" by Michael Byars Lewis is the story of Jason Conrad and his fellow Lieutenants Matt, Vince and Lenny as they train to become fighter pilots. The story takes place at the Vance Air Force Base in Enid, Oklahoma. Jason seems to be struggling to keep up with the studies and flight tests. He also has some romantic entanglements that serve as unwanted distractions. His ex-wife is pestering him and reopening the wounds caused by her infidelities, and an attractive local woman, Kathy, seems like the real deal.

Lewis has crafted an intriguing and suspenseful thriller that also gives the reader a birds-eye view of life as a pilot-in-training. I particularly enjoyed the vicarious experience of walking around the plane with Jason under the eagle eye of his instructor and going for the flight sessions. There are two plots in it: after we get to know Jason and his classmates, a second story starts to form on the other side of the world in Russia, and Lewis deftly moves the action along in both plots. Jason is a compelling character. He works hard for his grades and has a strong sense of loyalty to his friends, even the ones who seem to have a much easier time with their coursework than he does. It is interesting to see how he copes with problems and critical situations and gets stronger as he goes along. This is a suspenseful and well-crafted thriller that delivers, and I enjoyed every minute spent reading it.
The Complicity Doctrine
Matthew Frick
2013 Honorable Mention
286 Pages
Check current price
Fiction - Intrigue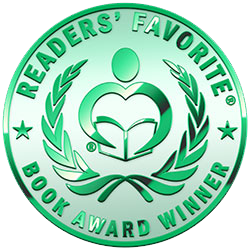 Reviewed by Ellen Hogan for Readers' Favorite

Susan Williams receives a call from her friend Mari. Mari says she needs to see Susan because she thinks someone is trying to kill her. Susan asks her friend Casey Shenk to go with her. Also at the deli that morning is police officer Paul Giordano and his pregnant wife Emily. There is an explosion outside the deli. Paul's wife in injured and they lose their unborn son. Mari is also injured and dies in the hospital. Both Paul and Casey are astounded when the attack takes place. That and the attacks at the same time on St. Patrick's Cathedral and a Jewish Synagogue are said to have been carried out by Middle Eastern terrorists. Both Paul and Casey saw the bomber of the deli and he was an American. They decide there is some kind of cover up going on and set out to find who exactly ordered the death of Mari and the bombings. When Casey writes a post on his blog titled "The Complicity Doctrine", he is warned off the story by his boss and Paul is asked to back off as the the police have their answer. Neither one can and as the story develops Casey believes both of their lives are in danger.

This book grips us from the beginning and does not let us go till the end. Though some parts are pretty easy to predict, the author keeps surprises on the horizon with unexpected twists and turns. The story flows well throughout the book. There were no slow parts at all and it is full of high energy. All of the main characters are very well rounded and strong in their own right. They are supported by superb minor characters like Casey's boss Jim, and fellow co-worker Andie. There is a glimpse into the workings of a political campaign thrown in too. This book is an excellent read and I would highly recommend it.
The Price of Guilt
Patrick M Garry
2013 Finalist
Kindle Edition
Check current price
Fiction - Intrigue
Reviewed by Janet Jensen for Readers' Favorite

Patrick M. Garry poses a powerful ethical dilemma in "The Price of Guilt". At age 13, Thomas Walsh plays a small role in a prank that goes horribly wrong, leaving a classmate blinded and orphaned. Now, with his daughter away at college and his marriage crumbling, he attends his 25th high school reunion. After dinner, the senior class president reads a letter from Donavon Killerman, in which Donavan says he is sorry he couldn't be there, as his blindness limits travel and his business is in trouble, but he wishes all of his fellow classmates well. This is enough to rekindle the guilt Thomas has always felt. Under an assumed name, Thomas checks in to Donavon's run-down fishing resort and soon becomes tangled in the legal affairs of Donavon and two of his employees. As an attorney, Thomas can help each of them, and finds great satisfaction as he plays savior. Soon, with the best of intentions, he becomes an actor in a plot that turns criminal, and he is caught within its complex web.

I thoroughly enjoyed this book. It is a turn-pager. Though not action-packed and fast-paced, as most legal thrillers tend to be, this book is psychologically intriguing. The reader is methodically pulled into the moral questions posed in the story, just as Thomas is, and we wonder who really is the blind man.

The plot is methodically revealed and the action moves seamlessly from the present to the past and back. The deceptively simple story slowly leads the reader to its conclusion, but we have known that since the first chapter. It is the "how did it happen?" internal question that keeps the reader intrigued. Layer after layer, Garry seduces the reader, building the story with great skill. I will definitely read more books by Patrick Garry.
Patchwork of Me
Gregory G. Allen
2012 Gold Medal
326 Pages
Check current price
Fiction - Intrigue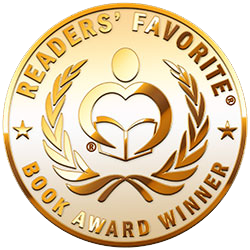 Reviewed by Anne Boling for Readers' Favorite

"Patchwork of Me" by Gregory G. Allen begins with Sara's odd dream, in which she was married to Carol and they had a child that died from a shark attack. The recurring dream caused her to question her sexuality although she was very sexually active. An inner voice frequently spoke to her. Her therapist hypnotized her taking her back into her childhood. Each session would take her a wee bit deeper into her past. Unpleasant bits and pieces of Sara's childhood come bursting forth during therapy. Knowing she must find the truth, she begins a journey to discover her past with two very good friends tagging along with her. Her past was very disturbing but the future offers hope.

Gregory G. Allen offers readers a beautiful story of redemption. I can't say enough good about this book. The dialogue is well done and very realistic. The plot is well developed. This book has 326 pages but it is a fast, easy read. Allen combined humor, romance and suspense all in one book. I wasn't sure I liked Sara at the beginning of the book. However, it soon became evident she was a product of what her parents did to her but she didn't continue on that path. Sara found the forgiveness, grace and redemption that she needed. The name of this book is very astute for we are all a patchwork quilt of our experiences. Allen's choice of characters just proves that we live in a diverse world and that God loves us all. I was unfamiliar with this author until recently. I will be looking for more books by Gregory G. Allen in the future.
The Visitor
A Magical Understanding of Uncertainty
Karen Weaver
2012 Finalist
192 Pages
Check current price
Fiction - Intrigue
Reviewed by Brenda Ballard for Readers' Favorite

Five women, each with their own tribulation, walk through life with their dreams that mean everything to them. The Visitor comes to make changes, to provide each a gem that, if things go well, will be the pivotal point that they yearn for.

The plot twists and the enticement of what the next page may unfold will leave the reader with chores still to be done and dinner uncooked. It is that impossible to put the book down! I loved the uniqueness of the plot; I have never read a story like this before. The author is very skilled at pulling the reader in and does not disappoint. She is a descriptive writer who manages to make the lucky reader feel as though they are right there in the story. Being the mom of four, it is clear that Karen Mc Dermott surely has a lot of opportunity to utilize her fantastic imagination but she doesn't stop at the family: she shares her gift with the world. I went back and re-read a couple of parts just because I enjoyed them so much. I cannot say that I do that often (if at all) normally. The author's name is one that I will look for now and then, just to see what else she has written. While I am really not the groupie type, I will definitely follow this woman's work! I highly recommend "The Visitor" to readers who enjoy this genre. It is that great!
Dear Prudence
Amanda Grieme
2012 Silver Medal
392 Pages
Check current price
Fiction - Intrigue
Reviewed by Anne Boling for Readers' Favorite

Ana is a beautiful and elegant woman who suffers from bipolar/schizo-affective disorder. She writes letters and keeps them in her backpack never mailing them. She feels her family is better off without her; however, the Rhode Island State Hospital didn't suit her and she left after five days. After her escape she headed toward the Florida Keys. She was unaware of the angel that both guided and protected her along the way. Ana's desire for death certainly kept her angel on his toes. The story of Ana hits too close to home for those whose loved ones have a mental illness. I know someone with a mental illness. They will take their medications until they feel better. Then they stop, believing they no longer need them. While this is difficult for many to understand, Grieme has a clear understanding and sheds light on this aspect of mental illness in her book. Medications take the edge off of the emotional high. Most bipolars enjoy the high and miss it when medication puts them on an even field. As Ana sinks farther into instability, the handwriting of the letters changes.

Grieme manages to capture the essence of the struggle of dealing with mental health issues. She clearly demonstrates the problems with the health system when it comes to dealing with mental illness. Grieme also points out the "guinea pig" reality of the drug companies. Author Amanda Grieme is a talented writer. In "Dear Prudence" she teams up with illustrator Amanda Kunzman. Students Mishelle Willson and Jean Melancon also contributed with their special artistic talents.
Another Eternity
A History from a Fallen House Redeemed and Saved
Bob MacKenzie
2012 Bronze Medal
206 Pages
Check current price
Fiction - Intrigue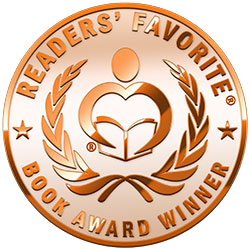 Reviewed by Anne Boling for Readers' Favorite

Zachary Kirk, with the help of two friends, was doing historical research relating to the coal mining communities of southern Alberta, for an assignment. As Zach looked through old newspapers he found a man named Dhugal Campbell. Zach found Dhugal's story much more interesting than a coal mine. Dhugal, his wife Moira, and their 9 year old daughter came to America, the land of promise, in 1901. After working for 3 years they migrated west to the province of Alberta. Learning to farm was not easy and there were many hardships. In 1909 Moira died in childbirth. Dhugal was a changed man. What began with such hope ended with such sadness. Zach felt drawn to see the Campbell farm for himself. Something bizarre happened in the old Campbell house. Zach seemed to go back in time; something or someone was calling to him. After the death of her father, Miriam Campbell took over the farm. She was visited by angels that brought her visions and prophecy. She recorded all she saw and heard. Her brother in law, a politician and a con man, sees a way of exploiting Miriam. Years later the Miriam Church has power and Zach stands in their way.

WOW! I hardly know what to say and that rarely happens. Bob MacKenzie offers readers a masterpiece of fiction. I have to keep reminding myself that this is fiction. Alberta does not exist and this book is not based on any fact. My review can never do this book justice. Bob MacKenzie is a talented author. He made this book come to life. While the book's genre is definitely thriller I found a wee bit of horror and paranormal in it. The characters are well done. Evie and Zach play well together. But what really makes this book unforgettable is the Campbell story and Miriam's manuscript. I read this book in one setting. I just couldn't put it down. I am not sure where MacKenzie got the idea for his plot but he developed it brilliantly. Mr. MacKenzie, you have just moved to the top of my favorite author list.
Mockery
Philip Kraske
2012 Finalist
282 Pages
Check current price
Fiction - Intrigue
Reviewed by Alice DiNizo for Readers' Favorite

At this time of political ups and downs, "Mockery" deserves a starring role as a book people who care about politics should read. The narrator is Sam Walker who was just a struggling writer as he began looking into the miraculous election of Third Party presidential candidate Mitch Taylor. Sam interviews those who worked for the major candidates who lost the election and finds that two party workers are deeply involved. He writes a book about the election and it becomes a best seller, making him wealthy. What happened? Laura Prestini and Terry Letizzle may have switched secret video tapes inadvertently, thus causing both of their presidential candidates to lose the election. One video tape shows Terry's candidate, Gotchell, having sex in a closet with an unknown woman, obviously not his wife. The other tape records presidential candidate Frakes making highly derogatory comments about senior citizens. Woops! Terry commits suicide while Laura climbs to the top politically. Sadly, he finds that Laura ruined Terry on purpose while she rigged an American election for her own benefit. Sam knows that he is being followed and even torn apart by malicious, baseless rumors. Can he survive all this intrigue or will Laura triumph again?

"Mockery" is a well-written, well-edited story with a plot that flows believably to its shocking conclusion. The games that people like Laura play do occur in our country's politics, although hopefully not at the Presidential level. Readers will be drawn into the story with plenty of good guy characters as well as bad guys or just weak and corruptible characters. Someone like Sam who fight against the system are not likely to win but the reader knows this already. Laura Prestini has made a mockery of U.S. elections and I am sure readers will be drawn to this book as to a magnet.
The Covert Element
A James Becker Thriller (Volume 3)
John L. Betcher
2011 Silver Medal
274 Pages
Check current price
Fiction - Intrigue
Reviewed by Paul Johnson for Readers' Favorite

Former military intelligence operative, now small town lawyer James Becker, and his ex-CIA wife, Beth, have retired to Beck's hometown of Red Wing, Minnesota. Their retirement hasn't been exactly what they'd expected. Now, a new source of crime and intrigue has settled in their small community. A large Mexican drug cartel, tired of risking everything in cross-border actions, has set up shop in their county to make and sell crystal-meth. The new meth production facility is the largest in North America. But, to complicate things a little more, Becker's slightly eccentric, good friend and ex-special operations soldier, Terry "Bull" Red Feather, tells him that there may be other trouble coming their way. Bull's former comrade-in-arms is coming to Red Wing on a mission. After decades of assaults on the cartels, he is determined to finish it, once and for all, with plans to blow up the Minnesota meth plant. He wants Bull to help. The Beckers want no part of that but realize they must do something to dismantle the cartel operations before a full-blown drug war breaks out in Red Wing.

This story is very well written with interesting characters, good straight forward dialog and plenty of intrigue and action to keep the reader's attention and interest. I found it interesting that the author chose to use different points of view within the story. For the protagonist, and actions and scenes centered on him, it was first person; for the other characters, to include other major players as well as numerous flashbacks, it was third person. Although more writers are using the multiple POV format, it isn't widely done. In this case, the author managed to pull it off without any major distractions. I'm not sure if I'm a fan of this particular style of writing, but each reader can make up his/her own mind. Overall, The Covert Element is a good story with a good amount of suspense and action.
Contact Author -