Epstein's Pancake
A Political Thriller
Bjarne Rostaing
2017 Honorable Mention
366 Pages
Check current price
Fiction - Intrigue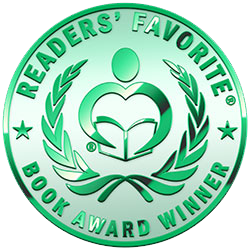 Reviewed by Tracy A. Fischer for Readers' Favorite

In an exciting and adventurous new read by author Bjarne Rostaing, Epstein's Pancake: A Political Thriller will take readers down a path they certainly may not have expected. Following the story of Vietnam veteran Rob Price just at the tail end of the Reagan years, readers will find enough intrigue and innuendo in this storyline to fill three books! Rob has just lost his Wall Street job, and has taken a new one at a small government agency. He definitely has a chip on his shoulder, and when he finds that the obscure little agency he's working for isn't quite the way it first appeared, well, that's definitely where the real action begins!

I very much enjoyed Epstein's Pancake. In a unique tale of secret deals, secret manipulations, and secret government agencies, readers will find that they are truly surprised as the story wends this way and that, and will never quite be sure where it will end up. Author Bjarne Rostaing has done a great job in creating interesting and dynamic characters that will stay in a reader's head long after the story is done. If that isn't a hallmark of a great writer, I'm not sure what is. I am pleased to recommend Epstein's Pancake to any reader interested in political thrillers, especially those that they won't be able to figure out from the very start. I certainly hope that author Bjarne Rostaing is already hard at work on his next novel. With his unique voice and talent, any new offering would certainly be a winner!
Mia's Magic Wand
Peter Volkofsky
2017 Finalist
538 Pages
Check current price
Fiction - Intrigue
Reviewed by Tracy Slowiak for Readers' Favorite

Wow! Just, wow! That's exactly what I thought when I finished reading Mia's Magic Wand, the new book by author Peter Volkofsky. This story grabbed me from the very start and kept me obsessively reading all the way through until the very end! Follow the story of Mia, a woman who was drugged and raped by philanthropist Tate Wolsey. Tate's wife provides Mia with an archive of videos that Tate held in reserve for the purposes of blackmailing others. Tate had called these tapes his "magic wand" and suddenly Mia finds herself in possession of them. Many want what she now possesses, and are willing to do just about anything to obtain them. Will Mia be able to use the "magic wand" for what she desperately wants, the return of her daughter, or will she die trying? You'll need to read this fantastic book to find out!

I loved Mia's Magic Wand. Loved. It. Author Peter Volkofsky has done a fantastic job in creating an exciting story that will keep readers on the edge of their seats, as well as characters that they will connect with, relate to and truly come to care about. If that isn't a hallmark of a great author, I'm not sure what is. Any reader who loves an exciting and suspenseful work of fiction should absolutely read this book. I am so pleased to be able to highly recommend Mia's Magic Wand and look forward to reading more from the obviously talented author, Peter Volkofsky, as soon as I possibly can!

Compelled
Inge-Lise Goss
2017 Gold Medal
303 Pages
Check current price
Fiction - Intrigue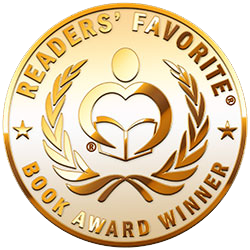 Reviewed by Jack Magnus for Readers' Favorite

Compelled is a private investigator mystery novel written by Inge-Lise Goss. Sidney was fit and healthy, so her sudden attack in the middle of the night came as a total surprise. The agonizing tightness of every muscle in her chest and difficulty in breathing had her convinced she was having a heart attack. Chas, her husband, made the call and the EMS rushed her to the nearest Nassau County, Long Island, hospital, but the doctors found nothing wrong with her heart or any other physical system in her body. No one could explain the pain that remorselessly coursed through her body. Bernice was a medium in Florida whose dreams were nightly punctuated by the screams of a woman who kept on repeating a man's name. When she was discussing the problem with a friend, she was visited by a woman's spirit who claimed her husband, Aden, was innocent and told Bernice she needed Sidney to help her. Contacting Sidney, a Nassau County police officer and former CIA agent, was Bernice's desperate attempt to help her ghostly visitor and get some sleep. Wracked with pain and worry over her health, Sidney's first inclination was to ignore the pleadings of the strange female caller, but then she discovered that her pain eased when she spoke to Bernice. It seemed like she would have to solve the mystery of Aden and his wife's murder or be doomed to a lifetime of agonizing pain.

Inge-Lise Goss's contemporary paranormal sleuth mystery novel, Compelled, is a taut and absorbing story that follows a former CIA agent's attempt to find the murderer of a San Diego woman. Goss weaves tantalizing traces of the paranormal throughout this well-told tale as Sidney travels to San Diego and tries to piece together a puzzling and complex crime that makes little sense, with the help of Sam, a local private investigator. Aden and Mara were deeply in love and had two children, in spite of their recent crisis and turmoil over his having had a one-night stand with a co-worker while away on business. Even Mara's parents are certain Aden would not kill his wife. Sidney is a multi-faceted and highly competent sleuth whose combination of brains, ingenuity and superb physical conditioning make her a match for anyone. Goss's plot includes numerous blind alleys and red herrings for mystery lovers to mull over as they try to figure out the identity of the killer. Compelled is well-written, suspenseful and action-packed, and it's hard to put down. It's highly recommended.
Stories from the Age of Distraction
The Island: Volume One
Patricia M. Mahon
2016 Finalist
166 Pages
Check current price
Fiction - Intrigue
Reviewed by Jack Magnus for Readers' Favorite

Stories from the Age of Distraction: The Island, Volume 1 is a contemporary literary fiction novel written by Patricia M. Mahon. After growing up to the sound of her author mother's typing on her old IBM and pursuing graduate studies in literature, Morgan Byrnes is now a writer herself, though not exactly as she had intended. She's 35 and works as a corporate speechwriter by day. By night, she still harbors the literary spark which she shares with her best friend, Percy Chadwick. One night, she types a few lines on her Facebook page and is pleased when she receives his response, a continuation of her story prompt. Then she's amazed to see more responses scrolling down her screen and, with each response, her story grows and evolves and becomes alive. The posters are people she's never been in contact with, and they're from all over the world. It's an exciting concept, seeing how they all somehow transcended the impersonal mode of the digital age and became part of that ancient tradition of story-telling. And with that spark of inspiration, Morgan comes up with a plan.

Patricia M. Mahon's contemporary literary fiction work, Stories from the Age of Distraction: The Island, Volume 1, is the stuff of dreams. Her heroes, Morgan and Percy, set out to reclaim oral traditions by venturing into the digital domain. Their quest is an ambitious one, and the only open door is through a former roommate of her brother. I had a marvelous time following these otherworldly dreamers as they reach out into the ether and find kindred spirits -- hundreds of them. The stories that evolve are marvelous and work perfectly with the continuing saga of Morgan and Percy. This work within a work is beautifully scripted with characters who quickly seem like friends and whose quest becomes a universal one. Stories from the Age of Distraction: The Island, Volume 1 is edgy, original and very compelling. It's most highly recommended.
Find Me Again
Janet K. Shawgo
2016 Honorable Mention
408 Pages
Check current price
Fiction - Intrigue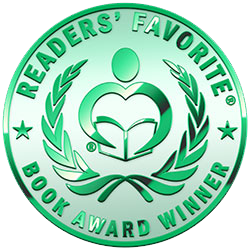 Reviewed by Rabia Tanveer for Readers' Favorite

Find Me Again by Janet K. Shawgo is the story of two lovers who died a hundred years ago, but their love is kept alive by the later generations of their families. Samuel White died in the arms of his nurse Sarah Bowen. When he died, she promised that she would look for him until they were together once again. A hundred years have passed and it appears that their time has come. Taylor White-Shaw and Jace Bowen are both from opposite sides, but they are on the same quest. Their destinies are intertwined and now they must work together to complete what was started all those years ago.

I know that the novel falls in the adventure category, but my inner romantic feels that it should be in the romance category too. I mean, come on, two lovers, long lost and their love is going to be fulfilled after a hundred years? How is that not romantic? This is the first novel I've read by this author and I have to say I'm very intrigued by the way Janet K. Shawgo writes. I am a sucker for writers who have their own quirky way of writing and I have a feeling that I will read a lot more from her. There is something about the way she writes that pulls you right in. You do not have to read the whole series to appreciate her brand of magic; however, I have bought the preceding two novels and completed the first one. And the hint of paranormal did bring out another facet of the novel. It is a wonderful series.
The Girl in the Glyphs
David C. Edmonds
2016 Bronze Medal
354 Pages
Check current price
Fiction - Intrigue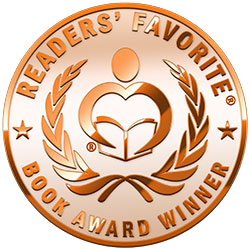 Reviewed by Rabia Tanveer for Readers' Favorite

The Girl in the Glyphs by David C. Edmonds is the story of a Smithsonian specialist in ancient writing who is trying to find a glyph cave in Nicaragua. Jennifer McMullen-Cruz is a Smithsonian specialist who wants to find a glyph cave and she will do whatever it takes to get there and find out what the old civilization was thinking and writing. The situations in Nicaragua are getting worse and a gang of tomb raiders is also looking for the glyph cave. They are dangerous and they want the advantages that the glyphs will bring. Jennifer's life is in danger, but that will not stop her from finding that glyph cave. A respite comes in the form of a handsome man from the US Embassy. Just when she thought things would be better, her cheating husband wants her back. With all these challenges and distractions in her way, can she keep her eye on the prize?

Fast paced, fun, this is a really good mystery and suspense novel that everyone will love. The story is really cool and you cannot predict what will happen next. I really love suspense/mystery novels where I cannot guess what will happen, no matter how hard I try. The way this book is written makes the reader feel satisfied. There was a constant hum in my body when I was reading it. I could not wait to read till the end to see what happens. It was a complete novel that did not leave me wanting. A very well written suspense novel that I enjoyed very much.
The House of Dark Shadows
Digger Cartwright
2016 Silver Medal
436 Pages
Check current price
Fiction - Intrigue
Reviewed by Rabia Tanveer for Readers' Favorite

Digger Cartwright welcomes you to the world of online dating in The House of Dark Shadows. On the outside, it appears that Alex Rommel has everything. He has the best of everything, but on the inside, he is just a lonely man. When he meets an old friend, he finds out that his old buddy found love on the internet and is blissful to say the least. Envious and desperate to let go of the past and lost love, Alex ventures into the world of online dating to see what it has in store for him.

The murky world of internet dating brings Hope in his life. Hope is a French journalist and just about everything he ever desired. But she has her own secrets and her past. It appears that something sinister is coming towards him from all directions. His mother is constantly badgering him, his lusting secretary is getting on his nerves, his business is getting more demanding, and Hope is making him suspicious. There are shadows all around him and he cannot decipher if any of them are friendly or all of them are enemies. Can he rescue himself before all is lost and he is destroyed?

Since I started reading this novel, I have been thinking of a word to describe Alex Rommel. The only word I find suitable enough is jaded. The House of Dark Shadows is an amazing psychological thriller and it entices the reader from the get go. The storyline is good and very entertaining. Alex is a little tough to love, but I think that is just a part of his character. Nonetheless the novel was good and deserves to be read again and again.
Deadly Thyme
R.L. Nolen
2016 Gold Medal
401 Pages
Check current price
Fiction - Intrigue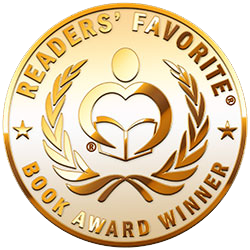 Reviewed by Tracy Slowiak for Readers' Favorite

Whoa! That's exactly the word I thought when I finished reading Deadly Thyme, the absolutely riveting and action packed new book by R.L. Nolen. Follow the story of protagonist Ruth Butler as she flees Texas and her abusive husband to protect her baby daughter, Annie. They manage to live a careful, but safe life for ten years in Perrin's Point, a seaside village in the south of England. But when Annie goes missing, and most suspect, and for good reason, that she has been kidnapped and killed by a serial killer, Ruth's idyllic life is shattered. Ruth refuses to believe that Annie is dead, and finds an ally in Inspector Jon Graham, seemingly the only person willing to help her find her daughter. Challenged by their circumstances - Ruth is living under an alias and needs to keep her whereabouts a secret, and Inspector Graham needs to keep his identity a secret so as not to blow his cover in another case - the pair desperately search for Ruth's little girl, and can only hope they won't be too late.

I loved this book. Loved. It. Mysteries are some of my very favorite books, but I find that I can often solve them quite quickly, only finishing the book to find out if I was right. Not so with Deadly Thyme. Author R.L. Nolen's work had me sucked in from the very beginning, and I simply could not stop reading until I reached the very end, with not a clue as to who the villain might be. R.L Nolen has done a great job in creating interesting characters, great scenes, and a simply exciting and thrilling read. Any reader who enjoys mysteries, action, adventure, thrillers, suspense or just a great read in general would love Deadly Thyme. I highly recommend this book, and also will be adding author R.L. Nolen to my short list of must-read authors.
Truth Insurrected
The Saint Mary Project
Daniel P. Douglas
2015 Gold Medal
468 Pages
Check current price
Fiction - Intrigue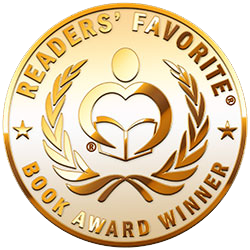 Reviewed by Anne-Marie Reynolds for Readers' Favorite

Truth Insurrected: The Saint Mary Project by Daniel P. Douglas is a thriller with a science fiction twist. William Harrison used to work for the FBI. Now a private investigator, he is on surveillance one night, watching a cheating wife, when he spots something strange – a shining light hurtling through the sky. At the same time, a motorcycle cop has problems with interference on his radio. A military test flight is carried out near Las Vegas and the convoy spots an encounter between two of their military jets and a UFO. On top of that, Harrison starts getting odd postcards, signed by Echo Tango, alerting him to what could be one of the biggest cover-ups in history. The person helping him is from the Saint Mary Project, a project engaged in contact with aliens. Echo Tango believes that Harrison is the person to stop the Project from wiping out what they call "loose ends". What follows is a thriller of epic proportions, a story that takes you from ground zero to the realms of improbability, through interaction with strange human-alien hybrids. The story uncovers a huge secret in Harrison's past, the one thing that could end the crime for good.

Truth Insurrected: The Saint Mary Project by Daniel P. Douglas is a gripping read, a thriller like no other. This is a real science fiction story, frighteningly close to what could be the truth. We would never know but many of us suspect that this kind of thing is already happening in the world today. Mr. Douglas has written a best seller here and I defy anyone, no matter what their taste in books, not to enjoy it, not to find themselves sitting on the edge of their seats, clutching the book, unable to put it down until they have finished. Excellent novel, I can't wait to read more.
Proportional Response
Stefan Vucak
2015 Finalist
363 Pages
Check current price
Fiction - Intrigue
Reviewed by Maria Beltran for Readers' Favorite

As China transforms itself into a prosperous full market economy, the United States is struggling with the aftermath of the Global Financial Crisis that threatens its standing as the world's foremost economic and military superpower. In Stefan Vucak's Proportional Response, the relationship between the two countries unravels following a friendly state visit between the Chinese leader Zhou Yedong and the U.S. President, Samuel Walters. Keung Yang, Chairman of the Standing Committee, looks on with disgust as Zhou kowtows to the U.S. Keung's populist Tuanpai coalition is on the decline, and the scions of China's elite are now in power, turning it into a capitalist society. He will set into motion a chain of events that will test international diplomacy and bring the world to the brink of nuclear war.

What makes Proportional Response a powerful novel is that it is realistic and convincing. Award-winning author Stefan Vucak not only knows his subject well, but he also has an effective writing style. As global disaster seems inevitable, it is interesting to note the disparity between the American and Chinese cultures, which ultimately directs the actions of the main protagonists in the story. This is a tale of international politics that sadly seems all too familiar in our world today, except that in this case the reader gets to know what is really going on behind the news headlines. Fast paced and peppered with interesting technical details, Proportional Response is a book that is difficult to put down, especially because the events might well be happening in our midst right now!
Contact Author -