Deadly Thyme
R.L. Nolen
2016 Gold Medal
401 Pages
Check current price
Fiction - Intrigue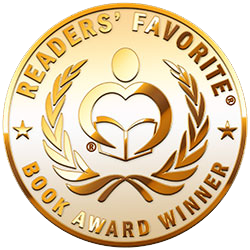 Reviewed by Tracy Slowiak for Readers' Favorite

Whoa! That's exactly the word I thought when I finished reading Deadly Thyme, the absolutely riveting and action packed new book by R.L. Nolen. Follow the story of protagonist Ruth Butler as she flees Texas and her abusive husband to protect her baby daughter, Annie. They manage to live a careful, but safe life for ten years in Perrin's Point, a seaside village in the south of England. But when Annie goes missing, and most suspect, and for good reason, that she has been kidnapped and killed by a serial killer, Ruth's idyllic life is shattered. Ruth refuses to believe that Annie is dead, and finds an ally in Inspector Jon Graham, seemingly the only person willing to help her find her daughter. Challenged by their circumstances - Ruth is living under an alias and needs to keep her whereabouts a secret, and Inspector Graham needs to keep his identity a secret so as not to blow his cover in another case - the pair desperately search for Ruth's little girl, and can only hope they won't be too late.

I loved this book. Loved. It. Mysteries are some of my very favorite books, but I find that I can often solve them quite quickly, only finishing the book to find out if I was right. Not so with Deadly Thyme. Author R.L. Nolen's work had me sucked in from the very beginning, and I simply could not stop reading until I reached the very end, with not a clue as to who the villain might be. R.L Nolen has done a great job in creating interesting characters, great scenes, and a simply exciting and thrilling read. Any reader who enjoys mysteries, action, adventure, thrillers, suspense or just a great read in general would love Deadly Thyme. I highly recommend this book, and also will be adding author R.L. Nolen to my short list of must-read authors.
Proportional Response
Stefan Vucak
2015 Finalist
359 Pages
Check current price
Fiction - Intrigue
Reviewed by Maria Beltran for Readers' Favorite

As China transforms itself into a prosperous full market economy, the United States is struggling with the aftermath of the Global Financial Crisis that threatens its standing as the world's foremost economic and military superpower. In Stefan Vucak's Proportional Response, the relationship between the two countries unravels following a friendly state visit between the Chinese leader Zhou Yedong and the U.S. President, Samuel Walters. Keung Yang, Chairman of the Standing Committee, looks on with disgust as Zhou kowtows to the U.S. Keung's populist Tuanpai coalition is on the decline, and the scions of China's elite are now in power, turning it into a capitalist society. He will set into motion a chain of events that will test international diplomacy and bring the world to the brink of nuclear war.

What makes Proportional Response a powerful novel is that it is realistic and convincing. Award-winning author Stefan Vucak not only knows his subject well, but he also has an effective writing style. As global disaster seems inevitable, it is interesting to note the disparity between the American and Chinese cultures, which ultimately directs the actions of the main protagonists in the story. This is a tale of international politics that sadly seems all too familiar in our world today, except that in this case the reader gets to know what is really going on behind the news headlines. Fast paced and peppered with interesting technical details, Proportional Response is a book that is difficult to put down, especially because the events might well be happening in our midst right now!
Resist
Among Us Trilogy Book 2
Anne-Rae Vasquez
2015 Honorable Mention
Kindle Edition
Check current price
Fiction - Intrigue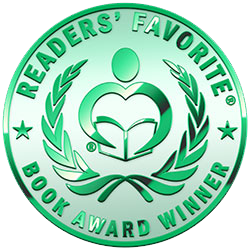 Reviewed by Katelyn Hensel for Readers' Favorite

Resist is book two of the Among Us trilogy by Anne-Rae Vasquez. Harry and Cristal continue to search for answers to the question of their missing family and friends, all the while getting deeper and deeper into the Global Nation's twisted workings.

I admit, getting into the book after not reading the first book was very difficult. This is not the kind of series that you can jump into without reading the prequels. Make sure you are fully invested in the story and in book one before you start, because you are going to want to know everything there is about this book and its characters. There are some amazing plot twists, (such as how Gabriel came to still be in book 2) but after some savvy explanations, you feel like they were the answers all along. Overall, my favorite thing about this book is that there is such a gritty and fun tone to it that you can't help but get swept away.

Anne-Rae Vasquez has a very creative mind. Some of the mythology and pseudo supernatural qualities of the characters are super original and not like anything that I've read recently. I really liked the world building (though I didn't get enough of it, partially because of missing out on book 1!). I found it fascinating how the spiritual world and ours would intersect and how the characters managed to navigate the troubled waters that blended between the worlds. Resist is an action packed follow up and needs to be read by anyone who loves adventure, supernatural, or speculative fiction.
The House of Dark Shadows
Digger Cartwright
2015 Silver Medal
436 Pages
Check current price
Fiction - Intrigue
Reviewed by Rabia Tanveer for Readers' Favorite

Digger Cartwright welcomes you to the world of online dating in The House of Dark Shadows. On the outside, it appears that Alex Rommel has everything. He has the best of everything, but on the inside, he is just a lonely man. When he meets an old friend, he finds out that his old buddy found love on the internet and is blissful to say the least. Envious and desperate to let go of the past and lost love, Alex ventures into the world of online dating to see what it has in store for him.

The murky world of internet dating brings Hope in his life. Hope is a French journalist and just about everything he ever desired. But she has her own secrets and her past. It appears that something sinister is coming towards him from all directions. His mother is constantly badgering him, his lusting secretary is getting on his nerves, his business is getting more demanding, and Hope is making him suspicious. There are shadows all around him and he cannot decipher if any of them are friendly or all of them are enemies. Can he rescue himself before all is lost and he is destroyed?

Since I started reading this novel, I have been thinking of a word to describe Alex Rommel. The only word I find suitable enough is jaded. The House of Dark Shadows is an amazing psychological thriller and it entices the reader from the get go. The storyline is good and very entertaining. Alex is a little tough to love, but I think that is just a part of his character. Nonetheless the novel was good and deserves to be read again and again.
Truth Insurrected
The Saint Mary Project
Daniel P. Douglas
2015 Gold Medal
468 Pages
Check current price
Fiction - Intrigue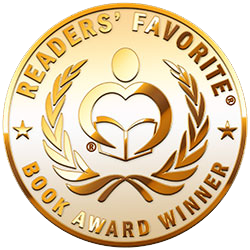 Reviewed by Anne-Marie Reynolds for Readers' Favorite

Truth Insurrected: The Saint Mary Project by Daniel P. Douglas is a thriller with a science fiction twist. William Harrison used to work for the FBI. Now a private investigator, he is on surveillance one night, watching a cheating wife, when he spots something strange – a shining light hurtling through the sky. At the same time, a motorcycle cop has problems with interference on his radio. A military test flight is carried out near Las Vegas and the convoy spots an encounter between two of their military jets and a UFO. On top of that, Harrison starts getting odd postcards, signed by Echo Tango, alerting him to what could be one of the biggest cover-ups in history. The person helping him is from the Saint Mary Project, a project engaged in contact with aliens. Echo Tango believes that Harrison is the person to stop the Project from wiping out what they call "loose ends". What follows is a thriller of epic proportions, a story that takes you from ground zero to the realms of improbability, through interaction with strange human-alien hybrids. The story uncovers a huge secret in Harrison's past, the one thing that could end the crime for good.

Truth Insurrected: The Saint Mary Project by Daniel P. Douglas is a gripping read, a thriller like no other. This is a real science fiction story, frighteningly close to what could be the truth. We would never know but many of us suspect that this kind of thing is already happening in the world today. Mr. Douglas has written a best seller here and I defy anyone, no matter what their taste in books, not to enjoy it, not to find themselves sitting on the edge of their seats, clutching the book, unable to put it down until they have finished. Excellent novel, I can't wait to read more.
Consumed
A Bad Divorce Can Be Murder
Michael W. Bugni
2014 Honorable Mention
Kindle Edition
Check current price
Fiction - Intrigue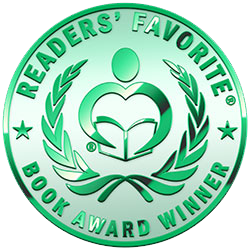 Reviewed by Ray Simmons for Readers' Favorite

Consumed by Michael W. Bugni has all the elements of a good murder mystery. In Leslie McKee we have a rarity, at least according to current popular thinking. Leslie is a divorce lawyer who is also an ethical and moral man. He is not perfect and has had a nasty experience operating on the shady side of the law, but he learned from that and is in a place in his life where he tries to do the right thing. Part of the pleasure of reading Consumed is watching Leslie as he navigates through an emotional and legal quagmire. The story opens with Leslie watching a hot air balloon crash from the deck of his house. He doesn't know it at the time, but this accident is going to turn his life upside down.

I like Consumed. I like Leslie McKee and his determination to do the right thing even when it's not easy. I like the portrait of life in the state of Washington among the successful high-tech community, their families, and of course their lawyers. Michael W. Bugni is the best thing to happen for honorable young lawyers since John Grisham. He has crafted an excellent story here. His instinct for portraying the right scene at the right time is perfect. If he has a few more stories like this inside him I predict a future of considerable commercial and critical success. I love finding a book like this to review. If you like stories about lawyers, you will love Consumed.
The One
The Tale of a Lost Romantic in Seoul
Steve Justice
2014 Bronze Medal
372 Pages
Check current price
Fiction - Intrigue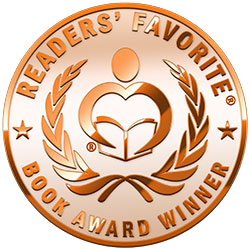 Reviewed by Tina Stanciu for Readers' Favorite

The Tale of a Lost Romantic in Seoul by Steve Justice is a novel as remarkable as its title that tells the story of a middle-aged English professor and his struggles to come to terms with his normal and nice but unhappy life. Trapped in a marriage that was never his desire, enslaved by a job that only brings routine and disillusion, living in a country with no excitement, he decides to abandon his perfectly fine life and move to South Korea with the hope of a new and stimulating life. Unfortunately, his new life will only bring the same meaningless routine and the same feelings of discontent; in fact, all that changed was the landscape. His life only begins to find its meaning when he encounters a younger woman, and realizes that could be the intellectual match he has been looking for all along. Intelligence and youth are powerful aphrodisiacs and the professor would soon find out how much darkness and hurt can be caused by an oppressed and tortured soul.

To say that The Tale of a Lost Romantic in Seoul is a beautifully written psychological thriller with an unforeseen outcome is an understatement. Resembling Nabokov's Lolita, Steve Justice's novel has a way of making you get into the protagonist's mind, and even if there may be time when you guess the outcome, the professor comes along and pushes you back into his world of disillusion and false hope. The slow pace of the story complements the psychological profiles of the characters and keeps readers from anticipating the ending. Even if in the beginning you would find it hard to empathize with the professor, by the time you read more than half way you find yourself so deep into his head that you would not have it any other way.

The professor sees himself as a lost romantic, a hero on a mission to find the one he loves and to offer her eternal happiness; all that gets in the way is a string of obstacles that he has to overcome in order to have his happy-ever-after, no matter who he ends up hurting in the process. This book was a pleasure from cover to cover, and even though it is not a story with a happy ending, it offers everything a good psychological thriller should.
Aegis Rising
An Aegis League Novel
S. S. Segran
2014 Silver Medal
440 Pages
Check current price
Fiction - Intrigue
Reviewed by Lit Amri for Readers' Favorite

"From the flames of Cerraco five will arise, Saplings of Aegis, the bearers of light..." In S.S. Segran's Aegis Rising, sixteen-year-old Tegan Ryder was enjoying a smooth flight in northern Canada with her four best friends; Mariah Ashton, Jag Sanchez, Aari Barnes, and Kody Tyler. A freak storm caught them by surprise, and one of their engines was struck by lightning. They survived the plane crash and found themselves in Dema-Ki, a hidden valley inhabited by mysterious people. The Elders of the people believe that the teenagers are the saviors as foretold in their prophecy. Hesitant at first, the five youths accept their fate, but are they ready to face both the dangers in and outside the valley?

This first book in the Aegis League series is well-written and gave me an interesting set of premises to read. S.S. Segran has managed to weave together threads of youth leadership, love, loss, intrigue, excitement, and action in just the right amount without the scenes becoming too artificial. The relationships between characters in the book are deftly depicted and easily convinced me about the depth of their feelings. The story flows along well, with twists placed perfectly in the plot, and I absolutely love the part when the teenagers undergo their training. Due to Segran's great skill at building the teenagers' relationships among themselves and with other characters, every scene affects my emotions, ranging from intrigue, hilarity, excitement to anger. I recommend this book to any YA fans that enjoy well-paced, immersive sci-fi/fantasy series worth following.
Deceptive Cadence
The Virtuosic Spy: Book One
Kathryn Guare
2014 Gold Medal
434 Pages
Check current price
Fiction - Intrigue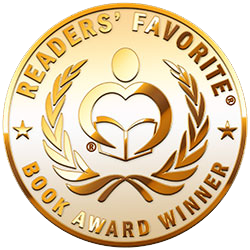 Reviewed by Lit Amri for Readers' Favorite

Written by Kathryn Guare, Deceptive Cadence: The Virtuosic Spy Book One, is about Conor McBride, who is recruited by MI6 to go on a mission to India and capture his own brother, Thomas McBride. Unwillingly going deeper into the world of secret espionage, Conor discovers, as an absolute amateur operative, that there is more to the mission than meets the eye.

Being a fan of spy and conspiracy stories, I was immediately drawn to Deceptive Cadence by, what else, the words The Virtuosic Spy in the title. Another deal-clincher was the word "virtuosic." If there is any anti-hero of the genre that deserves any kind of happiness that can be squeezed out of a miserable situation, it is Conor McBride. He was once a promising violinist, but was, unfortunately, wronged by his own brother.

Kathryn Guare definitely gives a lot of heart to the story. Humor is there as well which delighted me very much. It is very readable from start to finish, with no glitches whatsoever in the plot and writing. Characters are easily believable - Conor, his Ma, Phillip, and even the dodgy Frank. The level of suspense is well-maintained and kept my interest. This book is truly a fun spy thriller and I enjoyed it very much. Overall, this is a brilliantly written piece of storytelling, and should appeal not just to fans of spy stories, but everyone as well. I look forward to reading the second book of the series.
The Romanian Connection
A Spy Romance Novel
Richard Roche
2013 Finalist
324 Pages
Check current price
Fiction - Intrigue
Reviewed by Anne Boling for Readers' Favorite

The Romanian Connection by Richard Roche is a work of fiction that reads like non-fiction. I had to check more than once to make sure the author had correctly listed this book. The prologue hints at the intrigue that lies ahead. The setting is 1995; Jack Hollingsworth had questions and was determined to find the answers. His wife was found dead with a blood alcohol level of 0.24, three times the legal limit. Cynthia would drink a glass of wine on holidays but that was all. She was found in five feet of extremely cold water; that alone was enough to kill her. The more he searched for answers the more questions he found. Who was the extremely ugly man she was seen with right before the accident? Jack discovered she had written a manuscript that exposed corruption in the Romanian government.

Jack had spent many years in Romania and he suspected his wife's death was connected to Romania. The CIA has a problem; one of their operatives spotted what he thought was a nuclear warhead and five long range missiles. They felt Jack was the best man to send to Romania to investigate; this could be the opening Jack needed to find out the truth behind his wife's death.

I was quickly drawn into this tale. I walked alongside Jack Hollingsworth as he searched for information concerning his wife's death. His search led to extreme danger and the death of his daughter, keeping me on the edge of my seat. The Romanian Connection is a stunning work filled with intrigue, romance, and danger. There are twists and turns to keep readers turning the pages. The plot has great potential; however this book needs more editing.
Contact Author -