Black Market News
Roman S. Koenig
2021 Finalist
286 Pages
Check current price
Fiction - Intrigue
Reviewed by K.C. Finn for Readers' Favorite

Black Market News is a work of fiction in the dystopian genre. It is suitable for the general reading audience and was penned by author Roman S. Koenig. The story follows Quinn Kellerman, a man living in a vision of America that exists according to the will of eState, a seemingly benevolent corporation that has infiltrated every aspect of its citizens' lives. After an act of violence compels Quinn to action, he gathers his friends to create a news outlet that exists beyond eState's control. Focusing their reporting on the truth behind eState and its dangerous leaders with their subversive methods for maintaining control, Quinn discovers he has the power to challenge the status quo.

As Quinn embarks on a mission to reveal the truth, we journey into a well-conceived and highly engaging work. The plot is a thought-provoking and intellectual one, which will make you feel uncomfortable at times as it parallels the world we live in, but this just added to the impact and the excitement that I felt during reading. This is a novel that will make you question and think deeper about the world around you, and one that will stay with you long after you put the book down. Author Roman S. Koenig has a keen sense of atmosphere, which he builds through tension and clues that he delivers in the clever use of both dialogue and scenic descriptions. The characters in this novel are fully realized and three-dimensional, and even our hero Quinn has flaws, which makes him a character you can easily connect with and learn alongside. I wouldn't hesitate to recommend Black Market News to fans of dystopian fiction, and those that enjoy political and social thrillers.
Legend of the White Lion
Kathy Coons
2021 Honorable Mention
196 Pages
Check current price
Fiction - Intrigue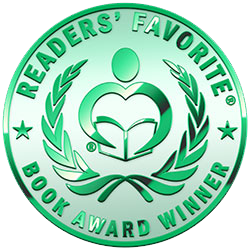 Reviewed by K.C. Finn for Readers' Favorite

Legend of the White Lion is a work of fiction penned by author Kathy Coons, and it fits well into the modern folk tale and mythology style of novel writing. The story is suited to the general reading audience, and it begins with the central character Mariah Brooke, who is frustrated that she isn't where she wants to be in life. Knowing that her true calling isn't to stay stuck in a small town in Kansas, Mariah takes the leap and moves to Seattle. But once there, Mariah discovers a valley village being terrorized by a mysterious white mountain lion, one that bears the same yellow eyes which call to her in dreams. Could this be the destiny she's wished for all along?

Kathy Coons sets the scene for a transcendent and somewhat surreal story, but one which is deeply grounded in the emotional reality of the central character. We get to know Mariah so well right from the off, with a solid portrait of her grieving state and her very relatable desire to get out into the world and find her true place. What unfolds within the pages of Legend of the White Lion is a journey to strength, insight, and inner peace, but it does so with all the dark moments and sharp edges thrown in that real life hands us every day. The setting, atmosphere, and side characters in the work also beautifully highlighted these highs and lows in the drama, foreshadowing some gritty moments and alleviating others. I would highly recommend Legend of the White Lion for readers seeking something totally different in modern fiction: an original and heartfelt work indeed.

Jenna Takes The Fall
A Novel
A. R. Taylor
2021 Bronze Medal
328 Pages
Check current price
Fiction - Intrigue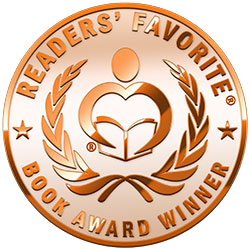 Reviewed by Lucinda E Clarke for Readers' Favorite

On the opening page of Jenna Takes The Fall by A R Taylor, we first meet her in the inner sanctum of her boss's office, staring down at his dead body. Did she kill him? No, but she's asked to pretend he died of a heart attack while in the throes of passion with her. As a young and naïve girl who recently arrived in New York, and very unsure of herself, she complies, partly as a result of a very generous incentive. But what was behind the promises she made and the papers she signed? The answers to these questions swirl around in her mind and haunt her for years. A new life and a new career beckon but this means exile from her home country and friends. The family has a secret to hide and they are not sharing it with Jenna. She is forbidden to contact the people who might be able to tell her, but as she reinvents herself, she cannot rid herself of the past.

When I read the opening to Jenna Takes The Fall by A R Taylor, I was so intrigued that I had to download this book. The scenario of wriggling beneath the dead body of your boss was one of the most eye-catching beginnings to any book I've ever picked up. While I liked Jenna and felt for her, I did get annoyed with her for feeling so sorry for herself. Although she could not understand why she had been substituted for the real culprit, her recompense would have kept me happy for decades. It was a laugh-out-loud book to begin with that then became deeper as Jenna became more introspective. I loved the quotations at the beginning of each chapter, especially the ones from Jenna's late grandmother, not someone who ever became famous, but so apt. The flow was excellent, an easy book that kept me turning the pages, wanting to know what happened. The end was satisfactory and tied up all the loose ends. The author's ability to 'show and not tell' is excellent, putting the reader right into the scene. I just wanted to get my hands on Jenna and give her one good shake to remind her there is a big wide world out there so she should enjoy it.
Transient
Book One of the Immortal Wake
Zachry Wheeler
2021 Silver Medal
169 Pages
Check current price
Fiction - Intrigue
Reviewed by Lex Allen for Readers' Favorite

Transient by Zachry Wheeler is set in a dark and distant future where death is obsolete. Jonas is a transient — a human spy living among immortals. His mission is simple: always learn, never get caught. In the year 2578, the planet is controlled by immortals and humanity struggles to survive in the mountains and forests, far away from the high-tech cities. Jonas has spent years in the lion's den and he's grown to admire the immortal civilization; he's learned to love what he previously and blindly hated. A reckoning is coming. The fates of billions hang in the balance and when the ax falls, Jonas must choose between his species and the immortals he's come to know as family.

I'm an absolute fan of authors, writing in any genre, who can create an entirely new environment and characterization from previously well-known characters—in this case, vampires who embody the noblest, equitable, and familial environment ever envisioned but never attained by humanity. Excerpts from historical articles and recon notes assimilated by Jonas over his years as a transient artfully fill in the blanks of his world and his purpose. Wheeler adeptly uses this plot tactic to add verisimilitude in building this strange new world without massive data dumps and simultaneously providing some breaks in the action. Transient is an exceptionally well-written, thought-provoking novel that ultimately carries a humanist message, contrasting feigned morality with perceived evil. The conclusion is, as usual in a series, a bit of a cliff-hangar. It's not a steep cliff, just enough to leave the reader hungry for the next book, and an answer to the question, "did Jonas follow orders or not?" Fortunately for me, and I'm sure many readers to come, books two and three (Thursday Midnight and The Mortal Vestige) are readily available.
Two Hearts' Reconnaissance
Hearts Wounded Warrior Romance Book 13
Tamara Ferguson
2021 Gold Medal
255 Pages
Check current price
Fiction - Intrigue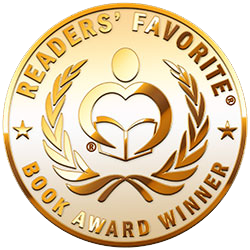 Reviewed by Grant Leishman for Readers' Favorite

Two Hearts' Reconnaissance (Two Hearts Wounded Warrior Romance Book 13) by Tamara Ferguson is a continuation of her fantastic romantic adventure series that centers around "wounded warriors", returnees from war who are suffering from physical, mental, and emotional wounds in their service to the nation. The stories, based around Crystal Rock, the Dragonfly Pointe Inn, and FBI Agent Jake Loughlin are full of adventure, romance, and most importantly, hope. Thirteen-year-old Harry had been through a number of foster homes in his short lifetime, some good, some bad, and some positively evil. At present, he is with the Hamlins where his main task is to protect his six-year-old fellow foster child Amy from the Hamlins' brutal and often violent treatment. When Harry realizes Ed Hamlin has discovered Harry's secret -- a little dog, Millie, and her puppies -- he understands that Ed intends to drown the dog and her puppies in Crystal Lake. In desperation, Harry searches for a boat on the dock to rescue his beloved animals when he meets thirteen-year-old Eve, daughter of Tony and Danielle Loughlin, whose background and circumstances are eerily similar to Harry's. It is apparent that a child-trafficking ring is still operating around Crystal Lake and Jake and his friend Gabe are determined to smash it once and for all, not to mention saving the lives of two little foster kids, Harry and Amy.

I've read a number of author Tamara Ferguson's books both in this series and in other series. She is an author who has the wonderful knack of developing endearing, relatable characters and combining them in an exciting, often danger-packed adventure. The underlying thread of love, romance, and compassion runs through her stories, seamlessly and beautifully. Ferguson is a master of this genre. Two Hearts' Reconnaissance (Two Hearts Wounded Warrior Romance Book 13) is another winner that captures readers' hearts from the very beginning. The horrific nature of child abuse and exploitation is handled with care and great skill without dwelling on the actual gory details, which makes this and other works of hers so readable by such a large audience. The romance, the teenage angst, and the longing for acceptance and a home where he feels loved are screaming from Harry in every line of this story. A recurring theme of many of Ferguson's works is this desire for the character to "give back" in some way for everything they've received, as part of their rescue and rehabilitation from the horrors of their past. In many ways, it is this desire that makes her characters so likable and so easy to empathize with for a reader. Her stories flow beautifully and her conversational writing style means most of her books are easily read in one concentrated sitting, perhaps in front of the fire on a cold afternoon. I love this author's work and can highly recommend this iteration of the Wounded Warrior series.

Missing
Extraordinary Relation of Ordinary People
Mian Mohsin Zia
2020 Finalist
285 Pages
Check current price
Fiction - Intrigue
Reviewed by Tammy Ruggles for Readers' Favorite

Missing by Mian Mohsin Zia is a novel of mystery and crime inspired by true events. It centers on the main character Zia, also known as Z, a man who suffers the heartache of losing his wife and daughter, but whose strong character leads him to recover. Once back on his feet and needing a distraction to take his mind off things, he goes online and meets a woman named Lena, forming a friendship with her by sharing cultures. She says she is a Russian grad student in need of finances for a conference but is she really? Worse, she goes missing, and when Z tries to help her, he goes missing too. What's going on? You'll have to read this intriguing tale to find out. But circumstances aren't always what they seem.

Zia has created a compelling story of mystery and crime. Z is the perfect character for the situation as he is sort of a fish out of water and doesn't always understand what's going on, or why. Has his generosity and goodwill been taken advantage of? I like Z's character very much. He seems like a real person and actually so does Lena, but I wish more had been said about her and her background. I enjoyed reading about how the cultures interacted. The beginning of the book is a slow burn, and then it ramps up into a roller coaster of events that will leave you guessing. If you like books that have shifting points of view from past to present, and enjoy a gripping mystery that has you hooked until the end, you don't want to miss out on Missing by Mian Mohsin Zia.
Heather and the Jabberwocky
An Amorous Journey into the Mythical Antiquity of Now
Peter Kelton
2020 Honorable Mention
284 Pages
Check current price
Fiction - Intrigue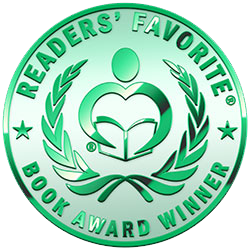 Reviewed by Rabia Tanveer for Readers' Favorite

Heather and the Jabberwocky: An Amorous Journey into the Mythical Antiquity of Now by Peter Kelton is the story of a married couple just trying to enjoy a good holiday, but MI6 and the Italian Mafia have other plans. Heather never had a good life until she met Paul. She might have killed a man or chased a mailman with an ax, but she had her reasons. Tried and pardoned for the murder, she was put under psychiatric care, but she and her husband found that she was most stable when she was near water. They were enjoying their holiday at the Straits of Messina when she was kidnapped while swimming in the ocean and her husband was left baffled by what was happening. She had been kidnapped in a crazy scheme to trade her for a Mexican criminal being held in Brazil before being sent to the USA. Now Paul has to come up with an obscene amount of money to get Heather out of the clutches of her kidnappers, while Heather is trying to make sense of what is happening.

Best described as eclectic and fantastic, this is the perfect example of modern absurd literature where the reader has a grand time trying to solve the mystery and come up with their own conclusions. Even after spending a good amount of time thinking about it, I have not decided if Heather is delusional or if she is a genius. She and Paul are as bizarre and extraordinary as anyone could be; their adventures were filled with witty humor, impressively crafted scenarios and amazing ways through which this couple handled the situations. At first, I was confused but as the story continued, I knew that this was going to be a gem of a novel that I would love. The author is very good at building up a situation, taking it to epic heights and taking the reader there with it so that they experience the best literary adventure. Imperfectly perfect and simply a magical novel that I loved!
Death By Design
John Graves
2020 Bronze Medal
338 Pages
Check current price
Fiction - Intrigue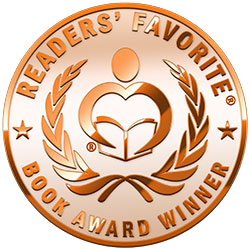 Reviewed by Astrid Iustulin for Readers' Favorite

John Graves' Death by Design is not a novel for the faint of heart. It tells one of the most detailed stories about humanity's extinction as orchestrated by a resolute, cold-blooded, and indomitable woman, a field veteran named Tracker. Through a series of well-planned attacks, Tracker aims at eradicating humanity from Earth and the sooner the better. Her plan works and humanity is really on the verge of extinction. However, people reveal unexpected resilience while others are at work to stop the calamities. Dr. Sharon Blake and her team try to find a cure for leukemia and then to save humanity. Will they make it on time?

Death by Design is worthy of admiration from many points of view. On the whole, this is one of the most intelligently developed novels I have ever read. I praise Graves' extensive knowledge, necessary to write the many scientific passages of the book. I also like the representation of the characters. Tracker is so brilliantly portrayed that she made me shudder with her speeches and actions. On the other hand, her "opponent," Dr. Blake, is a straightforward person with admirable traits, also because she has her personal fight to win. Furthermore, the development of Tracker's plan is praiseworthy. Through the increasingly destructive catastrophes, Graves keeps the reader in suspense. He also shows "personal" repercussions on common people, who make their entries just before Tracker's attacks shatter their lives. This is a delicate and tragic touch of realism. Readers will not be disappointed by Death by Design.
Webs of Perception
Darlene Quinn
2020 Silver Medal
520 Pages
Check current price
Fiction - Intrigue
Reviewed by K.C. Finn for Readers' Favorite

Webs of Perception is a work of general fiction and interpersonal drama penned by author Darlene Quinn. As the final novel in the Webs series, we return to the tumultuous lives of the Taylor family in a story which continues the dramas of some family members, but also introduces a new storyline for twins Callie and Marnie. Whilst their father Conrad struggles with work issues, mother Ashleigh works tirelessly for her three daughters, and sister Juliana bonds even more deeply with her sisters, the twins face separate and equally damning tragedies when the ship they are traveling on is hit by a rogue wave. So begins a torrid family drama with plenty of crests and troughs.

Life at sea has been anything but simple for the Taylor family, and author Darlene Quinn certainly doesn't let them go out on anything but a high in this superb work of high drama at sea. The backstory is easy to catch up on, to see what most of the family members have been through, and now Callie and Marnie are caught up in a powerful story of forgetfulness, isolation, and loss as the family makes its way towards disembarkation at last. The dialogue between them is really realistic and relatable to a lot of families with grown-up children, and each person gets a dedicated treatment and development to feel very real indeed. The plotline switches between both sisters and is sure to hold the reader's interest for its many twists, making Webs of Perception an essential read for fans of the series so far.
Two Hearts Unlikely Heroes
Two Hearts Wounded Warrior Romance Book 9
Tamara Ferguson
2020 Gold Medal
197 Pages
Check current price
Fiction - Intrigue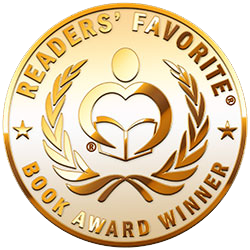 Reviewed by K.C. Finn for Readers' Favorite

Two Hearts: Unlikely Heroes is a work of fiction in the romantic suspense sub-genre, and was penned by author Tamara Ferguson. The ninth book in the continuing series of Two Hearts Wounded Warrior Romances, the work is recommended for mature readers due to the depiction of sexual scenes, though they are not overly explicit. The pair of protagonists at the heart of the action and romance within this novel is Captain Samantha Caldwell and Captain Benjamin Nash, both of whom have served time in Iraq. After a chance meeting some years ago, the past reunited them, but also brings a terrible danger for Sam that Ben has been tasked to protect her from. So begins a tense and tentative romance on the edge of danger.

Author Tamara Ferguson knows her audience well, and she is able to amp up the suspense to keep them on the edge of their seats whilst reading this highly passionate and engaged romance novel. The wounded warrior theme gives a unique perspective to the character development, as both figures are hardened heroes who understand real consequences beyond their passions. What results is an emotionally down to earth and tuned in drama, with plenty of real plot interwoven between the tense romantic scenes. I also really enjoyed the dialogue between the central pair, which served to present a lot of emotion and withheld feelings to ramp that suspense up even more. Overall, I would certainly recommend Two Hearts: Unlikely Heroes to fans of the existing series and new readers seeking intense and believable romantic drama.
Contact Author -