Breaking the Silence
Diamante Lavendar
2017 Gold Medal
134 Pages
Check current price
Fiction - Inspirational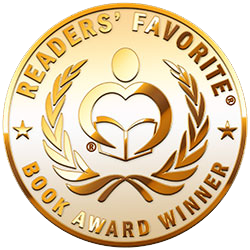 Reviewed by Tshombye K. Ware for Readers' Favorite

Breaking the Silence by Diamante Lavendar is a beautifully written story about a woman's experience of childbirth. The story opens in the hospital as Joan Eastman faces a past fear in which she lost a child. And now she sits, pregnant again, with thoughts of fear. From there the story takes you on an emotional personal journey, a testimony of deliverance and the blessing of grace. The story moves through experiences to bring the reader into the story from a firsthand point of view.

It takes courage to write a story like this. The cover itself conveys a profound message of barrenness, which flows brilliantly with the theme of the story. The author states that it's based on a true story, which in itself is a work of bravery. I loved the author's point of view. With the diary inserts, you get an up close and personal invitation into Joan's fears, regrets, and prayers.

Sharing personal things in a fictional or non fictional way leaves you vulnerable to opinions. Courage stands in the face of opinions, knowing that the seed of the message was presented. An insert taken from the book speaks volumes. These words of truth can be utilized by anyone who is a victim.

'Victims never forget. Somewhere deep within their memories lie the things that have happened. It takes strength, great fortitude, to be able to turn the negative into positive. But it is essential in helping victims to fight their demons. And with God, it is possible.'

I recommend this book to anyone seeking words of encouragement through a wonderful, illustrated testimony of deliverance. The ending is the ultimate climax, in which you shall experience the beauty of Angelica Faith.
Naupaka Blooming
J.L. Eck
2016 Finalist
282 Pages
Check current price
Fiction - Inspirational
Reviewed by Mamta Madhavan for Readers' Favorite

Naupaka Blooming by J.L. Eck takes you through the life and story of a young woman on her path to self-discovery. Set against the backdrop of Hawaii, the story begins with Leilani who dislikes being the center of attention. Her father is the chief of the village, and on the night of the luau she glimpses a light eyed man who catches her attention. He is part of the hula dance and she is completely fascinated by him. Later that night, she goes for a swim and she runs into the handsome, light eyed man who introduces himself as Kanoa. Leilani's father is unhappy with her choice of man as Kanoa is a hula dancer. The story then shifts to modern islander Liz, who moves to Hawaii after inheriting her great-grandmother's house there. Liz runs into many things and people who take her back to her past life connections. Will she be able to break away from the losses of her past life and marry Aaron, the local man she meets in Hawaii?

The metaphor and myth of the Naupaka flower running through the plot are exotic, just like the Hawaiian folklore and culture depicted in the story. The connecting images drawn between past and present are intriguing and mysterious and make the story exciting. All the characters are well portrayed, making the story memorable for readers. The story has romance, drama, action, loss, and wonderful descriptions of Hawaiian culture that make it entertaining. The story is fast paced and the exotic setting and the exquisite references to the myth of the Naupaka flower make it an insightful read.
First Family
Alice Langholt
2016 Finalist
145 Pages
Check current price
Fiction - Inspirational
Reviewed by Trudi LoPreto for Readers' Favorite

First Family by Alice Langholt is a thought provoking look at the events as they might have happened between Adam and Eve in the Garden of Eden. If you have ever wondered why God banished Adam and Eve, how the snake had such influence as to make Eve eat the fruit, what were Cain and Abel really like, and why did one brother kill another then you MUST read this book.

Adam, Eve, Cain and Abel were given personalities that seemed logical and real. As they learned to live outside of Eden, they had no choice but to figure out how to stay warm, how to find food, how to love each other, and how to survive. Their personalities, quirks, ideas, and feelings made them real and believable under the circumstances they were forced into. Adam truly loved Eve and tried to take care of her as best as he knew how. Eve was a good wife and loved her two boys with all of her heart. Cain was an angry young man who was jealous of his sweet and kind brother Abel. God was always present and watching over them, but sometimes it was hard for Him to leave them alone to deal with their own free will decisions.

I really enjoyed First Family and will think of Adam and Eve as real life people with personalities forevermore. I can only hope that Alice Langholt will write a book for each of the people in the Bible, bringing them to life in a perfect scenario without changing or modernizing the story. First Family should be read by everyone - believers as well as non-believers - because it is that good. First Family and Alice Langholt have quickly and easily jumped to the top of my favorite book list. I believe it will to yours too.
The Heavenly Grille Café
J. T. Livingston
2016 Finalist
276 Pages
Check current price
Fiction - Inspirational
Reviewed by Tracy A. Fischer for Readers' Favorite

Wow! That's what I thought when I finished reading the delightful story, The Heavenly Grille Cafe, by author J.T. Livingston. Follow the story of Amanda Turner, a young woman who definitely needs a change of pace. She's lost her parents, home and job, all in a very short period of time, and decides to start anew. Not really sure where she's headed or where she'll end up, she finds herself stopping at a little restaurant that's off the beaten track, the titular "The Heavenly Grille Cafe." When she finds that the place is run by three angels, Max, Bertie and Doug, and she also meets Kris, another young woman who is struggling in her own right, Amanda's life is changed forever.

I so enjoyed The Heavenly Grille Cafe. Author J.T. Livingston has a written a completely unique story with characters that her readers will connect with, relate to, care about and continue to think of long after the book is done. If that isn't a hallmark of a great author, I don't know what is. Once I started reading, I couldn't put this lovely story down. In fact, the main piece of advice that I have for readers, besides being sure to read this book, would be to set aside enough time to read it from start to finish, you'll love it that much. Any reader who enjoys a sweet story with a strong Christian message will love The Heavenly Grille Cafe. I am so pleased to recommend this book, and I am excited to read more from the very entertaining and highly promising author, J.T. Livingston, as soon as possible!
Time Trials
Terry Lee
2016 Honorable Mention
Kindle Edition
Check current price
Fiction - Inspirational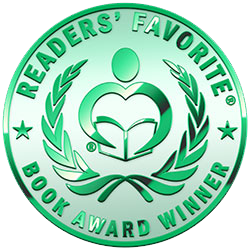 Reviewed by Faridah Nassozi for Readers' Favorite

Time Trials by Terry Lee follows the lives of eight friends - the Bad-Ass Girls - from when they first met in college through the next forty years of their lives. The story covers their friendship, their personal journeys, and the changes that came along the way from their teenage years through to the fifties. With each of the girls yearning for something more in life, going to college was, in a way, a promise of a new beginning; a chance to live life on their own terms. Terry Lee flawlessly narrates their journeys and experiences as they try to hold onto the friendship, eventually settling into their separate lives until a tragic event brings them back together. Follow the journeys and shenanigans of the Bad-Ass Girls as they move from strangers to best friends and back again, helping each other navigate through life's ups and downs.

Time Trials by Terry Lee is the tale of a vibrant friendship as it is tested by time. The most amazing part of the story is how such a diverse set of characters came together to form a dynamic friendship that would span decades. Each of the girls had a different story to tell and each brought something special to the group. There is real depth to each of these characters and their stories; each as memorable as the other but in a completely different way. The character growth across the decades was phenomenal as portrayed by the way each of them adapted to the changing times and circumstances, yet at the core they all remained the same people they were when they first met. I also enjoyed how the story began with the characters on the road to college, which felt like such a powerful symbolic indication of the new journey they were embarking on. Time Trials by Terry Lee is the tale of a true and fierce friendship. I especially liked that the friendship was not painted too rosily, which would have come off as corny and, by avoiding this, it felt genuine and relatable.
The Runaway Prophet
A Novel
Michele Chynoweth
2016 Honorable Mention
308 Pages
Check current price
Fiction - Inspirational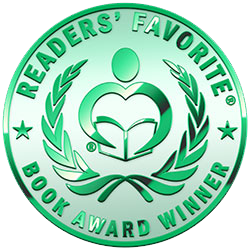 Reviewed by Christian Sia for Readers' Favorite

The Runaway Prophet by Michele Chynoweth is an inspiring story that will entertain and enlighten readers. What happens when a man tries to run away from his calling to embrace the path of justice? Rory Justice is a divorced man who only cares about doing his job and living a normal, upright life. Upon his deathbed, his father, an ex-FBI agent, makes an unusual request, asking Rory to deliver a package to a sheriff in Las Vegas. He finds out the letter is a warning about the horrific plan of terrorists to destroy the entire city. Instead of delivering the letter as expected, Rory decides to take the easy way out and post it. What happens when he tries to run away is what will blow the reader's mind.

Michele Chynoweth is a master at creating powerful conflicts and the kind of suspense that makes the read even more gripping. The use of a definite deadline to solve the problem and stop the bad guys creates a lot of excitement and anticipation, and readers will want to know if the heroes can succeed before time runs out. The Runaway Prophet is well-written and the plot is more than perfect. You'll never know what will happen next, no matter how hard you guess. The transformation that takes place in Rory, from being an indifferent man to working with a team of investigators and law officers, and most importantly to being capable of falling in love with Susan McAfree, is interesting. The author knows how to inspire readers by writing about her religious convictions without being pushy and boring. This is a book I'll recommend to everyone looking for something thrilling and thought-provoking.
Triangulating Bliss
The Mystique of Living Book 1
Janelle Jalbert
2016 Bronze Medal
299 Pages
Check current price
Fiction - Inspirational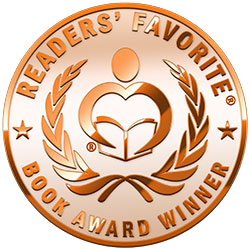 Reviewed by Romuald Dzemo for Readers' Favorite

Triangulating Bliss by Janelle Jalbert is a fascinating story filled with unusual encounters and heartwarming surprises. Mikel Thomas, a professional basketball player, has been found dead in his home in West Los Angeles and is alleged to have committed suicide. The story is all over the papers, and when Greg Ellison receives an email from the deceased, he learns another secret of his family. Spurred by the desire to uncover the truth, he starts an investigation that will lead him to the Bliss Bar & Grill, a place where people have been mysteriously disappearing, all involving an enigmatic man with blue eyes, a set jaw, and dark hair. Greg knows that soon it will be his time and the question is: Will he be ready to cross the threshold into another dimension?

This is one of those books that I finished reading before even noticing that I ever started, one a reader finishes and feels like holding close to the heart for a very long time. Janelle Jalbert has the gift of enticing and seducing readers with a story that is as strange as it is relatable. Her prose is beautiful, and it comes off the pages like music. To further entice and woo her readers, she has created memorable subplots that are equally interesting to read, compelling characters that readers will immediately fall for, and surprising twists that make the read even faster. Triangulating Bliss will appeal to a wide audience, including fans of romance and mystery. Janelle Jalbert is one of those authors to watch keenly and I can't wait for the sequel to Triangulating Bliss.
Theory of Expanded Love
Caitlin Hicks
2016 Silver Medal
362 Pages
Check current price
Fiction - Inspirational
Reviewed by Tracy A. Fischer for Readers' Favorite

I just finished reading Theory of Expanded Love by author Caitlin Hicks and I have to say, I absolutely loved this book. Follow the story of spunky, 12-year-old Annie Shea, one of thirteen children in a very traditional Catholic family in 1963. Pope John has just died and President Kennedy has been assassinated, and life in the Shea family is about to change as well. When Annie's sister gets pregnant out of wedlock and her parents are willing to do just about anything to protect their reputation as a "good Catholic family," Annie realizes that it might be up to her make things right for her sister and her family, but to do that, she has to challenge everything she's ever known.

As I said earlier, I simply loved this book. Loved it. Caitlin Hicks has done an absolutely masterful job at creating a book that is funny, fun, heartwarming, and just an absolute joy to read. I read Theory of Expanded Love straight through from beginning to end without a single break. I just could not put it down. But I was sad when it was done. The characters, and especially young Annie Shea, are written so realistically that by the end of the reading, I truly felt that I knew them, and I was so very sad to say goodbye. Theory of Expanded Love is a book that would appeal to any reader. Period. Any reader who loves great writing should read this book. This is the first book that I've read by author Caitlin Hicks, but it certainly won't be the last. I am eagerly awaiting the next book by this extremely promising author, and I hope she's hard at work on it already!
My Perfect Imperfections
Jalpa Williby
2016 Gold Medal
206 Pages
Check current price
Fiction - Inspirational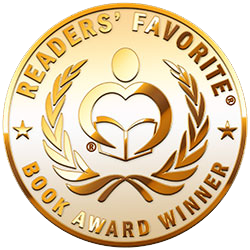 Reviewed by Mamta Madhavan for Readers' Favorite

My Perfect Imperfections by Jalpa Williby is an inspirational story that revolves around Lily who is diagnosed with cerebral palsy. Lily needs assistance for even her basic needs like walking, talking and eating. Her physical disability leaves her frustrated, but Lily doesn't let it deter her from strengthening her mind. Her twin sister Layna is very supportive and includes Lily in all the activities. As the story progresses, readers are given a glimpse into the life of a disabled person. It's a story of love, strength, determination and, most of all, hope and will strike a chord within the hearts of readers.

The story is heart-rending and the three main characters, Lily, Layna and Chance, leave a lasting impression with their strength, determination and 'perfect imperfections.' The story is helpful to all those who have disabilities and also to those who deal with disabled people. Lily's determination to get rid of the fear of living with a disability is very uplifting and inspirational. The bond between Layna and Lily also forms an important part of the plot. Narrated from Lily's point of view, the story highlights the basic needs that a disabled person looks for in their life; that of being accepted and loved, and being treated properly like any other normal person. The author's writing style is fluid, which gives the story a good pace and movement. The story is complicated yet simple, and readers can connect well with Lily, Layna and Chance. The emotions are raw and leave readers feeling compassion, and also gratitude for all that they have.
The Healing Field
A Young Psychiatrist's Battle with His Anorexic Patient, Her Hunger Strike against God, and Their Journey through the Dark Night
Howard E Richmond MD
2015 Finalist
257 Pages
Check current price
Fiction - Inspirational
Reviewed by Mamta Madhavan for Readers' Favorite

The Healing Field: A Young Psychiatrist's Battle with His Anorexic Patient, Her Hunger Strike against God, and Their Journey through the Dark Night by Howard E. Richmond MD is a bold and honest account of the narratives and experiences of a patient and a psychiatrist. Readers get the unique opportunity to take a peek at the confidential file of one woman. It's a story of healing and love, and how the latter can conquer fear and insecurities and give anyone hope to finally get rid of their complexities by replacing fear, anger and shame with courage, love and hope. It's a story of hope, it's a story of trust, it's a story of healing, and it's a story of recovery that will inspire readers to meet the darkest hours in their lives with a different outlook.

The book is profound and insightful and gives a rare view into the world of psychiatry. The author's strategies to save his patient, Lori, from her eating disorder are inspirational and the book gives hope to all those readers who are undergoing eating disorders and emotional struggles in their lives. The book also captures the turmoil and struggle of Lori intimately. The story shows the universal power of love and its healing ability, and the author's support to all those who search for physical, mental, emotional and spiritual well being. The story will motivate readers to make changes in their lives, teaching them to love and trust again.
Contact Author -