Wedlocked
Bonnie Trachtenberg
2012 Gold Medal
Kindle Edition
Check current price
Fiction - Humor/Comedy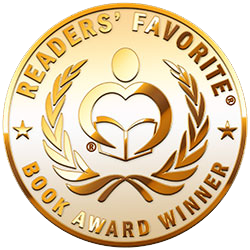 Reviewed by Lisa McCombs for Readers' Favorite

"Wedlocked" begins at the wedding of 36 year old Rebekkah Ross who recently returned to her NY home after following her dream to Hollywood and into the arms of casting director Evan Shayes. As the unfortunate and unforgettable events of her "wedding of the century" unfold (revealing a variety of unsavory details about her new husband), Beck ponders heavily on what could have been. Her memories take the reader back to the moment when she knew what she wanted out of life and up to the point of realizing true happiness. Rebekkah's antics vary from the hysterical to the uncomfortable, especially when her mistakes remind the readers of the similarities in their own personal choices.

This realistic work of fiction hits home on many levels but also allows the reader to dream along with the main character. I actually found the main character annoying and often self-centered to the point of being immature; but these character elements serve as a solid basis of true human nature. It is difficult to imagine the reality of her farcical life, yet it is also impossible not to believe. Rebekkah does not allow room for the doubt of "what if" in her life. She covers all of the bases by making as many mistakes as possible on her journey to true love. The fact that her mother is a former Roman Catholic working diligently to be the perfect Jewish mother adds an additional element of humor to an already ridiculous roller coaster ride of events. I enjoyed "Wedlocked" and can readily imagine this becoming part of mainstream fiction shelf.
Letters From Wheatfield
Patrick Shannon
2012 Silver Medal
236 Pages
Check current price
Fiction - Humor/Comedy
Reviewed by Anne Boling for Readers' Favorite

Patrick Shannon has written a real whopping, wailing winner with "Letters from Wheatfield". If you`re looking for a great laugh in an easy read, then this book is for you. I read this book rather quickly in the smallest room in my house. Where was I? I think this book was written with that in mind; of course this book is small and very portable so you can read it anywhere or anytime. I laughed at every turn of the page.

Patrick writes in the form of Fred`s letters to his cousin, Amelia, who lives in the Big City, New York. She is writing a book about small town life, and he has offered to help her.

Each letter is packed with side-splitting small, rural town events or tidbits of local color pertaining to Wheatfields` eccentric inhabitants. We are introduced to characters like Carla and Darla, a pair of nutty twins; Thelma, the terse barber; Ned, the whacked-out retired forest ranger and a slew of other oddest odd balls.

Wheatfield`s town telegraph, or local gossip, is fondly known as 'The System'. Here is a good example...Fred gets a package in the mail from a company that publishes mathematical mind bender puzzle books. Within an hour he is labeled a math professor from Columbia University, or is it Colombia University.

This is a must read howler of a book. Mr. Shannon, got a sequel coming up? I sure hope so.
Finding Love At First Sight
Joel Borelli
2011 Gold Medal
306 Pages
Check current price
Fiction - Humor/Comedy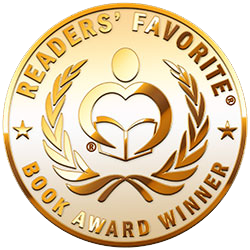 Reviewed by Esther T. for Readers' Favorite

Finding Love At First Sight is a humorous look at the timeless questions: Can you meet someone and just know that is the person for you? What if you meet the right person, but you're only 8, and it is only for a brief moment? Charlie was only eight years old when he first saw Rose. As an adult in his thirties he has had his share of dates and most of them ended in disaster. His dates included a drunk, a stalker, and a police officer. Rose's date life isn't any better. With the help of a friend Charlie begins to search for his mystery girl. Along the way he meets four strange but interesting women.

I found this book entertaining and an enjoyable. Author Joel Borelli takes an interesting look at an age old question. Does love at first sight exist? The lead characters, Charlie and Rosalyn were well-developed and played well together. The story dragged a bit in the beginning, and there was a delightful sub plot concerning bumper stickers but it left me with questions that I would have like to have seen further developed. These are minor faults and did not stop me from enjoying the story, which had me laughing out loud. With a few minor changes this good book will be a great book.
Be A Man
The Plaid Manifesto
Joshua Wisenbaker
2011 Silver Medal
Kindle Edition
Check current price
Fiction - Humor/Comedy
Reviewed by Steve Gaynor for Readers' Favorite

Be A Man by Joshua Wisebaker is a humorous guide for younger men on do's and don't. The author states God did not create man to be a "pansy" but that he needs to have some basic outdoor survival skills such as how to hunt, fish, and use a gun, axe, and a compass. A man should be personally involved in some type of sport and also have relationships with "crazy" friends, dogs over cats, and local key people of influence. The author also addresses relationships with women: how to (and when to) spend money on them and how to please them. He offers suggestions on such overlooked topics as to how to name one's son.

Chapter 3 is on self knowledge. He asks, "Do you choose Elvis or the Beatles?" Though this book may be considered chauvinistic by women, he does include a section called, "Listening to your Lady." Wisebaker also feels that a guy should be involved in the community and do good works. Guys should get dirty.

I could relate to his thoughts on family. Other things he felt men should learn were how to be conversationalist, how to grill, how to dress, and how to take a punch. Men and tools, men and cars, men and jokes were a few other things he discussed. I especially enjoyed the no-no'Sfor men: men should never wear fanny packs; men do not shop together unless it is for tools; and most importantly, men do not shirk their responsibilities. Chapter 6 is on God and Politics. I personally agree with his conservative views.

I wish I had read this book many years ago. Joshua Wisebakers advice is timely, practical and invaluable. This is a book for men. Most women will not enjoy the humor. I suppose Joshua's point of views would not be considered politically correct, but I don't care. I still think his words are filled with wisdom. He writes in a manner that is easy to read and easy for men to understand. I intend to give a copy to each of my sons, sit down with them and read and discuss it together.
Seeing Red
A Romance Comedy
Linda S Amstutz
2010 Gold Medal
165 Pages
Check current price
Fiction - Humor/Comedy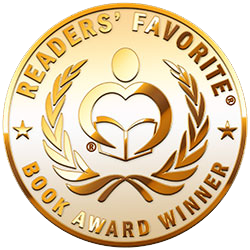 Reviewed by Karen Pirnot for Readers' Favorite

Bailey is in a lack-luster marriage when she engages in a relationship with the divorced father of her daughter's best friend. Bailey appears ripe for adventure and she soon engages in a sexual relationship which leaves her feeling excited and valued.

It appears that the relationships of Bailey's friends are undergoing similar transitions and the reader is struck with the conclusion that most of the characters in the book lack adequate insight into their own actions and decisions. However, the plot is well developed and entertaining for most readers wanting a quick read.

"Seeing Red" has common themes and common expectations for the reader. But the author has done a good job allowing the reader to experience a different angle to the common themes of marital infidelity and lack of a sense of personal appreciation.
ESPete
Sixth Grade Sense
Arnold Rudnick
2010 Silver Medal
Kindle Edition
Check current price
Fiction - Humor/Comedy
Reviewed by Anne Boling for Readers' Favorite

This book is enjoyable from start to finish. It is written for the preteen audience and it delivers in content and in age-appropriate thinking. Peter Powell is a sixth grader with ESP and he's not afraid to use it! He convinces his friends of his abilities when he stumbles onto a plot; his substitute teacher is going to rob a local bank. Peter's belief in himself is one of the high points of the book and is a wonderful reminder to the preteen to stand tall and to attempt to go into the confusing teen years with a firm belief in your own abilities and your own values.

The magical thinking in this book is consistent with preteen hopes and dreams and that is what makes the book believable. The author has nailed the preteen mind and has done a good job of believable "enhancement" of the magical belief that preteen children normally demonstrate from time to time. Should appeal to most children in the intended target audience.
It's Over Michael, But...
Girls, Be The Ball
Ruby Dominguez
2009 Bronze Medal
104 Pages
Check current price
Fiction - Humor/Comedy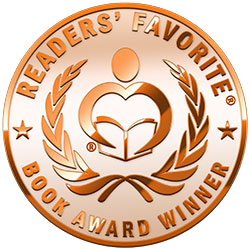 Reviewed by Anne Boling for Readers' Favorite

Winnie uses her past experiences to develop a theory concerning men:

1. They enjoy sports, especially sports that include a ball.
2. A ball is elusive, they have to chase it.
3. A ball is unpredictable.

While this book is written as humor it contains some very wise insight to male-female relationships. Men love basketball, baseball, football, golf ball, rugby ball, tennis ball, ping pong ball, etc. A ball is a challenge, it has to be chased, fought for and it is unpredictable.

Women should strive to be the ball. Be a challenge, let men chase you and be unpredictable. This is the best advice ever offered to women! Ruby Dominguez writes in a sarcastic manner sure to please women and scare men.
When Mermaids Sing
Mark Zvonkovic
2009 Gold Medal
Kindle Edition
Check current price
Fiction - Humor/Comedy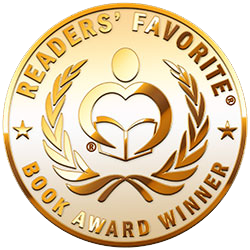 Reviewed by Anne Boling for Readers' Favorite

In Mark Zvonkovic's, When Mermaids Sing, Larry Brown and his friend Jenny seek the help of Sam Henry, aka Black Lightning, in extracting his cousin and her brother from the same cult. Zvonkovic takes the reader through the planning and kidnapping. The description of the deprogramming will leave the reader pondering which is worse the disease or the cure. The reader observes as Henry's method awakens Josh's mind and foils the plan of the Vigilant One.

The 70's was a time of searching. Young people were not sure what they were searching for but they knew something was missing from their life. They were raised in a different manner than any generation before them. Young adults had less discipline. They question everything and lacked a firm Spiritual foundation. They are the product of a liberal society. In their search for the meaning to life many young adults turned to cults to fulfill their needs. Out of desperation parents and family members turn to deprogrammers to extract their loved ones from the cults. It was often believed that the cult had brainwashed or used methods of mind control on its members. The object behind deprogramming is to force the victim/member to think and to question.

I found Zvonkovic's quiet style appealing. He calmly demonstrates Brown's thoughts. The teacher contemplates his career. He begins to see the school as restrictive and possibly similar to the cult. I enjoyed the ending, which leaves the reader pondering whether Brown accepted tenure. It took me a few chapters to get involved in this tale. The story moves along at a slow but steady pace. The dialogue is well done. Zvonkovic allows the story to speak for itself without use of gimmicks. This book is very interesting. Those that grew up in the 70s will be intrigued with a look at the culture.
Immaculate Deception
Courtney J. Webb
2009 Silver Medal
416 Pages
Check current price
Fiction - Humor/Comedy
Reviewed by Anne Boling for Readers' Favorite

Ladies man and thief, Craig Connery was finally released from incarceration after two years. He was an innocent man being punished for a crime he did not commit. He was looking forward to finding a woman for the evening. Fate had other plans for Craig. On his way home he came upon a fatal accident. The victim could have been his twin brother they looked so much alike. Craig wanted a new beginning and fate had offered him a second chance. He swaped identity with the dead man and opened up a whole new set of problems. Womanizer Craig took the identity of Father Jack Kempster, a priest. Craig, an atheist, was then forced to live the life of a priest.

Courtney J. Webb offers readers a hilarious plot and ingenious characters. Some might find the language and graphic scenes a bit much, but it was ballanced by slapstick comedy. Character development is Webb's greatest talent. Webb did not skimp on the secondary characters, she developed them fully. I eagerly await her next book.
Contact Author -