Happy Utopia Day, Joe McCarthy
J.T. Lundy
2014 Silver Medal
328 Pages
Check current price
Fiction - Humor/Comedy
Reviewed by Rich Follett for Readers' Favorite

Happy Utopia Day, Joe McCarthy by J.T. Lundy is a witty, satiric cautionary tale about a 'James Bond wannabe' U.S. Customs Officer named Chris Thompson, who is summoned from his mundane job by the President of the United States to serve as a special agent during a state of emergency. Apparently, Mexico and Canada are invading the U.S. with the alleged help of the President's Chief of Staff, in concert with a clandestine McCarthyesque movement determined to scuttle democracy as we know it, thereby righting unspeakable and innumerable evils born of foreign infiltration. The principal characters in this delightful farce - Thompson, his ever-complaining wife, the President, his Chief of Staff and a host of other two-dimensional denizens of J.T. Lundy's dystopian world - display a spot-on, collective quirky shallowness worthy of Moliére. Both the dialogue and the action are fast-paced, full of reversals and zingers, and sure to please even the most discriminating, jaded readers of political satire.

One of the most delightful aspects of this crazy ride is that the key players seem to be winking at us from the pages, keenly aware of their own incompetence. Early in the game, a chemically compromised President Wright, refusing to relinquish Las Vegas to invaders from Mexico, reveals his misplaced priorities when he declares: "The showgirls at the Flamingo and the buffet at the Bellagio are the only things that keep me going sometimes." Later, Chris Thompson displays his darkly comic meta-cognitive flair by revealing (after being arrested by campus cops for agitating at a college protest): "We don't stand a chance. I'm an amateur relying on James Bond movies for inspiration and tactics." The entire text is peppered with inane Joseph McCarthy quotes (to begin most chapters) and sidesplitting, deadpan neo-Shakespeare asides. This raucous romp truly has something for everyone. At 189 pages, it is also a brisk and entertaining read - perfect bedside fare.

J.T. Lundy's Happy Utopia Day, Joe McCarthy is a delectable confection of political satire with a healthy dose of prescient real-time insight - a must-read for those who have rationalized the rampant xenophobia that daily threatens to extinguish the American Dream.
The Reluctant Jesus
Duncan Whitehead
2014 Gold Medal
264 Pages
Check current price
Fiction - Humor/Comedy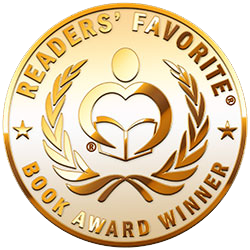 Reviewed by Faridah Nassozi for Readers' Favorite

Having missed out on all the fun while growing up due to his Jewish mother's smothering ways, Seth Miller finally got the independence he needed and escaped her constant presence and control. A confirmed bachelor, Seth was living the life and loving it, compensating for all the fun he had missed out on. That is until a call from his mother set in motions events that would bring an end to life as he knew it - apparently he was God's son. After the initial resistance and a phone call from his real father, Seth finally gave in to his new role. He enlisted the help of his disciples, who consisted of his best friend Bob and Maggie - a girl he had just met and was falling in love with - and sets out on a mission to fulfill his duties as the Messiah, a journey filled with confusion and challenges, including fresh doubts about his newly discovered paternity.

The Reluctant Jesus by Duncan Whitehead is a hilarious story and a definite page-turner. Imagine a world with a rambling God who answers to some sort of a committee and his worries include staff turnover in heaven and budget approvals, oh, and he makes phone calls to humans and forgets things. Now add in the fact that he had a son conceived through the Virgin Mary kind of situation, who he forgot about for over thirty years, but now needs that son to be the new messiah. Duncan Whitehead pulled off a brilliantly compelling plot and an amazing cast of characters to produce a comical tale that is full of humor, intrigue, and incredible twists and turns. The Reluctant Jesus is the work of a humorous genius.
Time Warped Travelers
Robert Westfall
2013 Bronze Medal
Kindle Edition
Check current price
Fiction - Humor/Comedy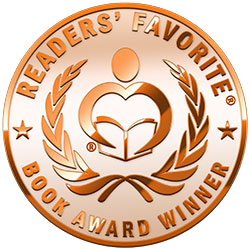 Reviewed by Danita Dyess for Readers' Favorite

In the book "Time Warped Travelers" by Robert Westfall, the drama unfolds when Thomas Evans, a self-professed con artist, sees a newspaper ad about a pretty lady, Miss Elizabeth Howard, a cosmetics manager at Woolworth's. So, the 20 something closes his eyes and pops up in the decade of the 1920s. They meet, get high, drink and have lots of steamy sex. But Elizabeth has a problem: her father has financial problems and her mother is dying. So Thomas "times" back to his modern-day apartment in Ohio equipped with spy cameras. He melts down gold and conspires with G, a dirty cop, Mama Louisa, a crooked pawn shop owner, and Giuseppe, a shady dealer in stolen goods. But Miguel Colidias, his benevolent guardian, warns Thomas about the Clock Watchers, rogue time travelers who threaten to stop Thomas's efforts to help Elizabeth.

This book is worthy of critical acclaim and literary recognition. "Time Warped Travelers" was truly exceptional. Although there are lessons to be learned, the delivery of the messages through an upbeat, laid-back tone made it a cool thing. The language is graphic; it is part of Westfall's street smart, humorous style. It is fast-paced. The 1920s slang, e.g., spiffy, apothecary, four bits and skedaddle, brings this piece to life. In his 60s, this is Westfall's first book. But he is a literary genius who could easily develop a niche by publishing more work in the future. "Time Warped Travelers" is highly recommended.
Viva Laughter!
Patrick Shannon
2013 Silver Medal
452 Pages
Check current price
Fiction - Humor/Comedy
Reviewed by Kim Anisi for Readers' Favorite

"Viva Laughter" by Patrick Shannon is a book that would be ideal as a travel companion or as a book that you read while you wait for food to cook in the oven, for your visitors to arrive or during any other time when you have time to kill. "Viva Laughter" is a collection of short stories that range from very short stories to longer ones. They don't have much of a common theme apart from the fact that they don't take life too seriously and make fun of topics and beliefs that other people take very seriously. There are stories about cats, poodles, famous people, the Bible, made-up people and events in history (that have been "slightly" altered by Patrick Shannon).

Unlike other books that make fun of topics that are very serious or even sacred for other people, "Viva Laughter" never comes across as being malicious or degrading. If you have even a tiny bit of humor, there will be many stories in this book that will keep you very entertained. I enjoyed many of the stories and some I found just a little bit too silly but I guess it is really hard to please everyone with every single story in a collection. Some of the stories I would have liked to be longer (because they are so funny like the story in which the cat talks about her pets, i.e. her humans) and others I would have liked to be shorter because they lost their momentum the longer they went on (e.g. 'Dead Fish Scrolls' is funny at the beginning but then becomes a bit boring). Overall, most stories are good, some are excellent and only very few were simply not my kind of story. Obviously an enjoyable book!
Zen and Sex
A Romantic Comedy
Dermot Davis
2013 Honorable Mention
Kindle Edition
Check current price
Fiction - Humor/Comedy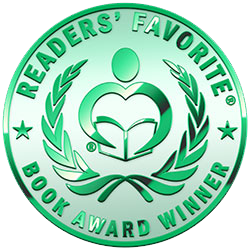 Reviewed by Maria Beltran for Readers' Favorite

"Zen and Sex" is a humorous modern day love story. The main protagonists are Martin, a 24 year old guy, and Frances, aged 38 years. The story begins with Martin's musings about life, love and sex. He hates to admit it, but he is lovesick, at least that is what his room mate Mike tells him. Martin is obviously in search for a meaningful relationship with the opposite sex. To make matters worse, his girlfriend Roxanne invites him to her wedding. Resorting to an internet dating site, Martin starts seeking dates, having been unsuccessful in finding a love interest in the park, at the bank and at work. He starts dating women in Cafe Luna where he meets Frances, who has been a witness to his dating efforts. What follows is a relationship that combines Zen and Sex. With the age difference between them and the Zen principle steering their relationship, can Martin and Frances find happiness together?

Dermot Davis's "Zen and Sex" is a great mix of man-woman relationship content, humor and Zen. It is actually about how far human beings go in trying to find their partners in life or their soul mates. Martin is in the process of learning how to have a meaningful relationship through Frances and her Zen principles on relationships. To my mind, the main focus of the book is how we deal with relationships in our age and time, and at the same time, trying not to lose ourselves. It is told in a humorous way, and it makes it is easy to see myself and my friends in the same situation as the characters in the novel. The story is told in the first person perspective and the narrator is Martin, so we get to look inside the male mind while he goes through this self discovery. As I turn the pages of the book, I cannot help but wonder what goes on in the head of Frances too. This book is a must for all of us who have experienced sadness as well as happiness in our romantic lives!
My Life on Craigslist
Alexandra Ares
2013 Finalist
250 Pages
Check current price
Fiction - Humor/Comedy
Reviewed by Dr. Karen Hutchins Pirnot for Readers' Favorite

"My Life on Craigslist" by Alexandra Ares is a fun read for those stuck in young adulthood in a place which appears unwelcoming and unmotivated to offer assistance on how to begin to move responsibly through life. 25 year old Emily Thompson is living in a small apartment in New York's East Village. Having recently lost her job in an art gallery, she has no way to support her meager needs. Having tried conventional means of obtaining a job, she turns in desperation to becoming an escort. It seems to be a well-paid and easy job, but Emily soon discovers that most of life is not as it seems. She looks for love in all the wrong places and for some time the reader wonders if the woman will ever learn to make appropriate choices. Her choices are those available via Craigslist on the internet and it seems to take the young woman a long time to understand that other choices may exist, choices which would move her to a more mature outlook in life. But, along the way, the reader is treated to fun times, questionable choices and the hard knocks that come with those choices.

Ares is a budding author who has a knack for highlighting the neurotic, maladaptive and vulnerable people in New York's vast cavern of possible characters. Emily is a lovable character in that she appears to learn from her own choices and she begins to move toward promise rather than despair and a sense of helplessness. Many young adults will relate to her needs for freedom which are competing with the need for safety and comfort.
The Gordonston Ladies Dog Walking Club
Duncan Whitehead
2013 Gold Medal
241 Pages
Check current price
Fiction - Humor/Comedy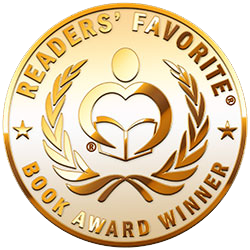 Reviewed by Brenda Casto for Readers' Favorite

Secrets abound in the tiny neighborhood of Gordonston, an affluent neighborhood outside Savannah. The four members of the Gordonston Ladies Dog Walking Club have been meeting for the last ten years in the neighboring dog walking park. While their dogs romp and play, they share cocktails and the latest gossip. When one of their members Thelma Miller passes away from throat cancer, we start to see the secrets that the other three members have been hiding. Two members are hot for Thelma's husband, and hope to snag him, while the other one holds a deep hatred for him. In addition to the ladies we also meet several neighbors that use the dog park, and each one has something to hide, whether it is an affair that they don't want revealed or perhaps it is a secret job no one knows about. One thing is for certain: the residents of Gordonston will do anything to protect their secrets even if it means murder!

I loved the way Mr. Whitehead presents this story. In the first chapter he opens with someone digging a hole, which firmly hooked me because I knew a murder was going to be committed. But I couldn't figure out who would be killed or even who the murderer would be. "The Gordonston Ladies Dog Walking Club" provides the reader with an interesting cast of characters, all of whom seem to be honest, upstanding citizens, but once their stories are revealed they are anything but that. Instead we learn of the dirty little secrets that they have kept hidden. Duncan Whitehead creates several interesting characters but does a fantastic job of making each one unique so that I never had to wonder who I was reading about. In addition to well-crafted characters, the author also provides a fast moving plot filled with mystery, suspense and intrigue along with several twists that left me breathless with anticipation as to what might happen next. All I can say about the ending is that I never guessed who would be revealed as the hit man or the Director. A real page turner that is perfect for anyone who enjoys a story filled with secrets, mystery and devious characters. Even though I loved the ending I can only hope that Mr. Whitehead will continue this story with a sequel; after all there are three more jobs to be completed! On a scale of one to five I would give this book a six because it is just that good!
Sydney's Song
Ia Uaro
2013 Finalist
370 Pages
Check current price
Fiction - Humor/Comedy
Reviewed by Stephanie Dagg for Readers' Favorite

"Sydney's Song" by Ia Uaro is a love story and emotional journey. The heroine Sydney, sharing her name with the city she lives in, takes on a temporary job. It is a tough one, dealing with customers phoning the 1300500 transport helpline and anyone who has ever dealt with the general public knows how dispiriting that can be. Sydney faces tough customers and very strict employers who whisk away bonuses at the drop of a hat. However, she is working alongside a lively bunch of youngsters. She is not quite on their wavelength--she is better off than most of them and refuses to be drawn into the drinking and partying culture of her peers--but she is not too standoffish. She is genuine and firmly believes in her choice and her friends respect that, although they find it puzzling. Home life is tough as Sydney suddenly finds herself pretty much abandoned by her parents and only has her trusty dog to rely on. Then, against her better judgement, she starts a courtship with Peter which brings a lot more hurdles into her life, including animosity from both sets of parents and learning to cope and live with disability.

"Sydney's Song" is a robust novel. Sydney is a tough girl, taking everything that life throws at her on the chin, and still managing to smile, although hard at times. She never loses her sense of humor, and that is the pattern of this book. You can be nearly in tears one moment from the power of the writing and the unfairness of Sydney's life, but the next moment you will be laughing at something absurd that happens or at a wry observation by Sydney. The story is a mixture of fact and fiction, based on the author's real experiences, but adding plenty of imagination too. It is a love story, it is courage under fire, and it is hugely entertaining. Nothing is predictable in the story, as in life, and the message it carries is to seize new experiences and make the most of them. The book is well-written and reading it is a thoroughly enjoyable, if occasionally humbling, adventure.
The Premature Demise of Sonny B. Feelright
A New and Dangerous Career
Dwight David Morgan
2012 Honorable Mention
418 Pages
Check current price
Fiction - Humor/Comedy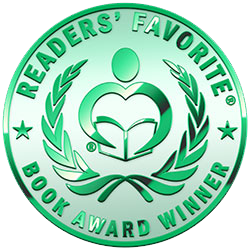 Reviewed by Brenda Ballard for Readers' Favorite

Sonny Bright Feelright, the son of hippies (hence the given name) embarks upon a new chapter in his life as a Forensic Accountant. Who would have known that such a dull sounding title could be such a dangerous and harrowing job? Sonny has opened shop with Simon and Charlotte, two co-workers from a now defunct investment company whose devious owner carries a grudge. Between her, the mafia and, well, basically the past, Sonny has every reason to be concerned about his life. When a bomb detonates in the alley as he approaches, a chain of events begin leaving the man with the funny name racing to find which nemesis aims to kill.

"The Premature Demise of Sonny B. Feelright: A New and Dangerous Career" is part of a series written by Dwight David Morgan. I did not realize I was reading the continuation until doing a little research on the author. Mr. Morgan has the skill to write in such a way that the reader becomes completely engrossed in his story and even in the middle of a series can start off not feeling as though something was missed. This is not something that all authors are capable of! Furthermore, the author's writing not only draws the reader into the story, it is descriptive and real. It was easy to picture the scenes as they unfolded. It was even easier to sink in with the plot, looking forward to the next page and the next page after that! I will be finding a copy of the first book in the series, "The Unlikely Career of Sonny B. Feelright" in the near future!
The Unlikely Career of Sonny B. Feelright
Dwight David Morgan
2012 Bronze Medal
398 Pages
Check current price
Fiction - Humor/Comedy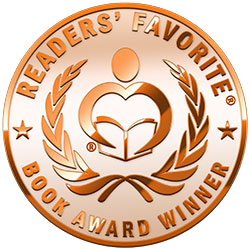 Reviewed by Karen Pirnot for Readers' Favorite

Dwight Morgan's "The Unlikely Career of Sonny B. Feelright" is one of the best books I have read in some time and I detest anything that smacks of business! Fresh out of school with an MBA, Sonny is approached by a gorgeous woman who needs an associate for an investment firm. Unknown to Sonny, he has been swept into a scheme in which it appears impossible to extricate himself without going to prison for fraud. Enter an alcoholic genius who is willing to dry out and use his skills against the best insider traders in the business. Up against a plan to do a hostile takeover, Sonny and his associates develop a plan of their own which will either land them all in prison or make them heroes.

The book is filled with hints of romance, episodes of criminal behavior and ongoing evidence of mental health issues which both motivate and defeat the scheming characters. Charlotte is downright loveable in her commitment to Sonny and in her restraint in fighting evil. Her cohort Simon is a delight in his motivation to renew a soured life and get back in the heat of high-powered business battle.

Morgan's character development is outstanding and his ability to develop a so-so story into an intriguing and page-turning plot is brilliant! The reader will want to get behind the naive Sonny Feelright and push him into awareness so that he can outmaneuver the bad guys and come out a hero.
Contact Author -