Lobsters, Bisques, and Berries
Modern Mail Order Brides
Olivia Gaines
2021 Gold Medal
238 Pages
Check current price
Fiction - Humor/Comedy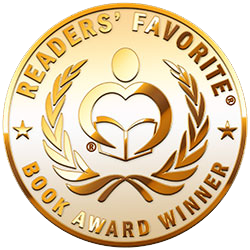 Reviewed by Pikasho Deka for Readers' Favorite

Lobsters, Bisques, and Berries is another installment from Olivia Gaines' best-selling romantic comedy collection, Modern Mail Order Brides. Lakota Simjak, a thirty-nine-year-old Native American attorney, feels it's time to settle down and have a family. In his quest for a soulmate, he approaches a matchmaker service based in New York City. After three incompatible matches, Lakota finally finds his Perfect Match in Melody Willis, an international pop star seeking a life away from public scrutiny and fame. Feeling an instant mutual attraction, Lakota and Melody tie the knot and begin a contented life in the wilderness of Maine. However, their journey has just begun as they have yet to meet each other's families from vastly different backgrounds. Will they live happily ever after?

Author Olivia Gaines tells an intoxicating tale of star-crossed lovers filled with romance and humor. Lobsters, Bisques, and Berries follows Melody and Lakota's lives as a married couple from two different worlds. Melody, a pop star from a musical family with an impulsive sister, gives up a life lived in the limelight to share it with Lakota, a humble and reserved man brought up in the ways of the wild in Native American traditions. The juxtaposition between their two environments forms the bedrock of the narrative. Both of their visits to their respective families make for plenty of dramatic moments and provide some genuinely laugh-out-loud scenes. Apart from Lakota and Melody, I also enjoyed the colorful characters of Symphony, Elizah, and Lorelei. If you love to read romantic comedies, don't miss out on Lobsters, Bisques, and Berries.
Fun with Dick
John Dolan
2020 Finalist
184 Pages
Check current price
Fiction - Humor/Comedy
Reviewed by Christian Sia for Readers' Favorite

Fun with Dick by John Dolan is a gripping psychological thriller with a quirky protagonist. From the start, the reader meets the protagonist, twenty-five-year-old Richard Blackheart whose life is dull. But there is more to him than that. First, he hates his name, even though it has a royal ring to it. Second, his friends call him, "Dick," so his name becomes Dick Blackheart from Hampstead. His father is a marine insurance specialist and his mother "a gin drinker and social butterfly." He has an older and only sibling who is the beneficiary to the family largesse. He wasn't bullied in school because his friends tend to be losers like him. But then, something awesome happens when he meets Mr. Henry Browne, an editor for Bright Sparks Publishing. For lack of what to talk about, he shares his idea of How to Die, Alone, Smelly and Unloved. That alone is the one thing that would make him a hero, and the journey to accomplishing that dream begins in this novel. How it ends is for the reader to find out.

This is a wonderful book, but it is disturbing. The protagonist has been seeing a shrink, Dr. Finkelstein, who has had a great impact on his life and who has also inspired his idea of writing the ultimate non-self-help book. The writing works well in the first-person narrative. The voice is strong and absorbing. The way the protagonist talks about himself and about his work and colleagues creates the quirkiness that elevates the writing. This is a hugely entertaining and delightful read that explores self-pity and looks at a character's struggle to get out of anonymity and obscurity. It's a page-turner that is well-crafted with engaging dialogues and strong streams of consciousness.
Bottomless Cups
Joel Bresler
2020 Honorable Mention
231 Pages
Check current price
Fiction - Humor/Comedy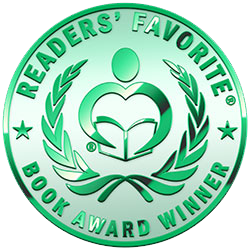 Reviewed by Trudi LoPreto for Readers' Favorite

Bottomless Cups by Joel Bresler is a poignant story of friendship. The main story is seen through the eyes of Teddy and Ray. The boys meet when they are 10 years old and the friendship endures for over 50 years, through good times and bad. The boys make friends along the way and share many happy teenage years together, riding around town in an old Studebaker. We share with them the love and loss of girlfriends and wives. We also share many hours when they meet and drink endless cups of coffee. The story seamlessly goes back and forth from the past to the present, reliving their youth and reaching old age.

When one of the old crowd, who has gone to Hollywood to make movies, invites everyone from the old days to a reunion, they quickly learn he is interested in making a movie of their lives. The group arrives in Hollywood and spends days on the set, watching younger people portray them until it is their time to do the acting. When the movie is completed, Ray and Teddy, along with all of their family and friends, look back on their life and it makes them stop and really think of what their lives have meant.

I found Bottomless Cups by Joel Bresler to be funny, but I also felt many other emotions. Bottomless Cups caused me to look back on my life and memories just a little deeper and I found that while I did not have those wonderful lasting friendships, I enjoyed reliving my own youth. Bottomless Cups is a story of nostalgia, memories, youth, old age, and life – it is a good story and should be put high on your reading list. The young can get a glimpse into their future and the old can enjoy a walk down Memory Lane.
What's That Growing in My Sour Cream?
Humorous Observations on Modern Life
Brad Graber
2020 Bronze Medal
252 Pages
Check current price
Fiction - Humor/Comedy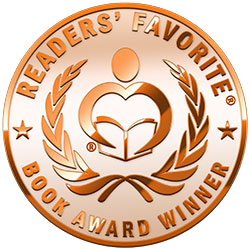 Reviewed by Barbara Oliverio for Readers' Favorite

Life's greatest questions need not all be grand cosmic imponderables. Sometimes they are seemingly mundane queries such as "Why is a poodle in the bathroom?" or "Why is the TV so darn loud?" Brad Graber tackles these mind-benders and others in his aptly titled What's That Growing in my Sour Cream? Humorous Observations on Modern Life. A collection of short essays based on posts from his popular blog, this book contains Graber's wisdom gleaned from his observations of life around him. Each topic is covered in two easily digested pages, accompanied by attractive illustrations. They can be read in any order and are eminently quotable. His delivery is accessible and by turns funny and moving. As an added bonus, Graber includes chapters from two of his published novels at the conclusion of the collection of observations.

You'll find yourself laughing out loud on more than one occasion while reading this compilation. Brad Graber has an eye for detecting life's quirks and exposing them to the light of day in What's That Growing in my Sour Cream? Nothing escapes his acerbic eye from that one curious fly circling diners in the local deli to 21st-century smartphone behaviors, and he does not even spare himself from an honest evaluation. He also provides lists of tips for a happy life that are perfect for including in anyone's daily mantra. The unadvertised bonus of the opening chapters of his two novels that showcase his fiction writing skills are entertaining, but the shining stars of this book are unquestionably the witty and poignant essays.
Arnold Falls
Charlie Suisman
2020 Silver Medal
278 Pages
Check current price
Fiction - Humor/Comedy
Reviewed by Anne-Marie Reynolds for Readers' Favorite

Charlie Suisman introduces us to the folks of Arnold Falls. At first glance, you might think it a village like any other but it isn't. Arnold Falls is home to a cast of quirky, odd characters who seem to attract an inordinate number of small, seemingly insignificant problems. Jeebie Walker left the city in favor of life in Arnold Falls with his boyfriend, a nice house and a quiet life. He still has the house, but the boyfriend is gone and he still can't find his peace and quiet. Jeebie is keeping busy though; helping his friend to get elected as the first female mayor, saving a turkey called Chaplin from the Thanksgiving table, and stopping a tire factory from being built on the river. He's not looking for love anymore, even though someone has their eye on him but Arnold Falls has a way of making things happen. The eclectic cast of characters needs to fight many tiny, insignificant battles to bring Arnold Falls back to the disorder it thrives on. Then, and only then, may Jeebie find exactly what he is seeking.

Arnold Falls by Charlie Suisman is a fascinating, funny tale of life in an oddball village, with an amazing cast of characters. Be prepared to go on a trip; start reading this book and you will find yourself wandering the streets of Arnold Falls, meeting weird and wonderful characters who seem somehow normal despite their quirkiness. This story is kind of about Jeebie and his life but there are a few other stories here too, opening us up to a tale that will bring you to your knees in laughter and tears. You will go through a whole range of emotions with characters that are all fantastically developed and very real people. Trust me when I say that this novel is a delightful read and you will not be bored reading it – in fact, you'll be sad when it's over.
The Big Book of Silly Jokes for Kids
800+ Jokes!
Carole P. Roman
2020 Gold Medal
160 Pages
Check current price
Fiction - Humor/Comedy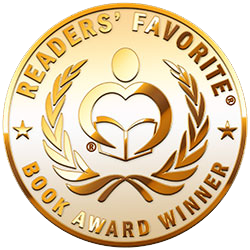 Reviewed by Kristen Van Kampen (Teen Reviewer) for Readers' Favorite

If you want to laugh, The Big Book of Silly Jokes for Kids by Carole P. Roman is the book for you. The book contains over 800 jokes and is filled with funny jokes, challenging tongue twisters, hilarious puns, and puzzling riddles. There are jokes about practically every topic imaginable: pirates, space, sports, food, and more. There are many different types of jokes as well: longer jokes, short jokes, and knock-knock jokes. Some of the jokes are classics, while others are ones that I've never heard before, but all of them are humorous. One of my favorite jokes was "What did the man say when he walked into a bar? 'Ouch!'" It had me laughing for a while.

Amusing and entertaining, The Big Book of Silly Jokes for Kids by Carole P. Roman is a really fun read. I really enjoyed reading it by myself, but sharing the jokes with my family and friends and seeing their reactions made the experience even more pleasurable. I really liked the silly stats; they separate this book from all the other joke books I've read and it was really cool to read a fact that related to the previous joke. I also liked that the book has a section where the reader can write down their own jokes, making the book more personal. There are a few jokes with corresponding illustrations that are very well drawn. The book is very well organized, with brightly-colored title pages for each section, which also explains what the section is about. I would definitely recommend this book.
Double Down
Bruce Wessell
2019 Finalist
278 Pages
Check current price
Fiction - Humor/Comedy
Reviewed by Grant Leishman for Readers' Favorite

Double Down by Bruce Wessell is a fun romp through Las Vegas with a man who has been stretched to the limits by his job, his relationship and his life. Finally, he takes a giant step and does something he never thought he would do. Johnny, a sales rep for a food processing company in Iowa, was a success but today couldn't possibly get any worse, could it? Just prior to the company's annual conference where he is going to be given the Pinnacle Award, including an enormous bonus as one of the company's top salesmen, Johnny is visiting some of his more difficult clients and not enjoying it one iota. When he gets a message from his boss, whom he hates with a passion, he knows this day is going downhill fast. When Johnny's informed he won't be getting the Pinnacle Award due to some unaccounted for returns from one of his clients, he's devastated and angry as hell. Seeking solace from his girlfriend, he returns home only to find her in bed with one of her co-workers. After rearranging the man's face for him, Johnny storms off to see one of his least favorite clients, Bernie and Mother. Upon seeing a bag full of cash at Bernie's sitting unattended in the office, Johnny grabs the bag and runs, heading for Vegas, of course, for some fun and adventure, all on Bernie's money.

Double Down is a comedy but not in the gut-busting laughter vein. Its comedy is more subtle than that and author Bruce Wessell has painted a scenario that each and every one of us has possibly wondered about from time to time. If presented with a clear opportunity, would I do something illegal if I was angry enough or feeling cheated enough? Johnny was a great character in that despite his stealing Bernie and Mother's money, he still maintained and showed a moral compass that some of us may not have been able to do. The supporting cast characters were all well-drawn, almost to the point of caricature, with the Russian Mafia guys and Bernie's Mother (the Mother of all Mothers). I liked the writer's style, which flowed effortlessly from one amusing situation to the next. The action is fast-paced and the comedy subtle but funny. Johnny is on a winning streak and it seems no matter what he does, he will come up smelling of roses. This was a fun read and one I enjoyed very much. As a debut novel, it is well presented, well written and engaging. If you fancy a bit of light relief, I'd say give Double Down a try.
Time Is Irreverent 2
Jesus Christ, Not Again!
Marty Essen
2019 Honorable Mention
Kindle Edition
Check current price
Fiction - Humor/Comedy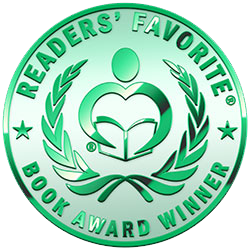 Reviewed by Charles Remington for Readers' Favorite

For those aficionados of entertaining, optimistic sci-fi, who have been avidly waiting for another Time is Irreverent adventure - your wait is over. Erstwhile heroes Marty Mann and Nellie Dixon have become embroiled in another scramble to manipulate time in order to save planet Earth. This time they have their own ship, a nippy space cruiser with time-jumping capabilities that they happened to be testing on behalf of the Krichards, a space-faring civilization which manipulates timelines to encourage war-like races to develop into peaceful, loving societies. A fundamentalist Krichardian faction has reversed the changes made by Marty and Nellie in their first adventure and now they must find a way to stop a lunatic US president from instigating a nuclear war. Time is Irreverent 2 by Marty Essen follows their complex jumps through time as, together with Chrissie and Tina, their respective Krichard paramours, they race to rid the planet of the misguided president. In order to achieve this, they will once again call on the assistance of Jesus Christ, but can they possibly prevail against an incestuous, corrupt and hugely powerful church, state, business hierarchy?

It was a relief to read for a change a sci-fi novel not mired in the hopelessly depressive, dystopian formula that seems to be the fashion these days. Marty Essen has cleverly structured his novel to present a mildly humorous look at aliens, time travel and politics while at the same time examining some of the crucial issues that confront society today. He takes a sideways look at the close relationship between supposedly Christian churches and political parties, the shady connections between politicians and big business, and the resultant plundering of our planet's resources. He makes one of the most intelligent comments I have come across regarding American gun control where he observes that when the Founding Fathers wrote the Second Amendment, they could not have known that muskets would eventually be replaced by modern semi-automatic assault rifles. Whether the observation is original or not, it got this resident of Scotland, who has never handled a gun, thinking on the issue. Marty Essen has produced a fine follow-up to his first time traveling escapade and I hope that the likeable characters he has created will get many future outings. A great addition to a currently gloomy, pessimistic genre. I do not hesitate to recommend it.
The Winner's Circle
PJ Colando
2019 Bronze Medal
319 Pages
Check current price
Fiction - Humor/Comedy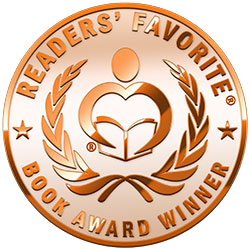 Reviewed by Anne-Marie Reynolds for Readers' Favorite

The Winner's Circle by PJ Colando tells the story of three friends. Friends who want out of their mundane lives. Bonnie wins millions on the Boffo Lotto and both Bonnie and Jackie tell her she needs to get a lawyer, invest her money and hide away. But Bonnie doesn't want that. Bonnie wants to get married so she invites her friends to their wedding in Vegas and on their Hawaiian honeymoon. After all, money isn't an issue now! It's fun to begin with but things start to go wrong. Husbands end up in jail and everything tends to go horribly wrong. Consequences abound but when they are halfway around the world, away from everything they love, the homes and lives they wanted to escape from so much seem to be so welcoming.

The Winner's Circle by PJ Colando is a cute story with some very funny moments. The story is told from the point of view of each of the three friends and is the third in a trilogy. I didn't read the first two but felt that I had enough information from this book to understand the characters – it's probably better to read all three in order though. The story runs smoothly as we follow the fate of the three friends, follow their ups and downs, fortunes and misfortunes. The Winner's Circle is well written, the characters are well developed and identifiable, feeling very realistic. I'm sure we all know people like Jackie, Fran, and Bonnie! I would recommend this for anyone who wants a quick, amusing story to read to fill a couple of hours.
MAD Librarian
Michael Guillebeau
2019 Bronze Medal
402 Pages
Check current price
Fiction - Humor/Comedy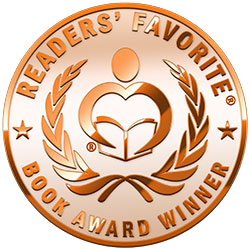 Reviewed by Saifunnissa Hassam for Readers' Favorite

Michael Guillebeau's novel MAD Librarian is a comic thriller set in the small city of Maddington, Alabama. Serenity Hammer is the head librarian of Maddington Public Library and is determined to keep the library open after draconian budget cuts by the city council. Serenity and her librarians - Doom (Amanda) and Joy - are given additional responsibilities by the city council, including maintenance of the city's computer software. When Doom discovers a mysterious residual fund in the accounts, Serenity seizes the opportunity to transfer its funds to the library account. There is enough money flowing into the account to build a new library. As the new library begins to emerge, Serenity faces death threats from the real owner of the residual fund.

I thoroughly enjoyed reading Michael Guillebeau's comic thriller MAD Librarian. Guillebeau has created strong characters in the librarians, Serenity, Doom and Joy, who are passionate about books and libraries. Doom and Joy are fired up by Serenity's dreams and plans to build the new MAD library and they work with her on ideas to help the entire community. Serenity knows that technically her use of the city funds is illegal; she could end up in jail. She is committed to taking full responsibility for her actions. The tension builds as Serenity faces grim obstacles and discovers more about the residual fund. She remains tenacious and forges ahead to build that seven-story MAD library. The humor and suspense, twists and turns made this well-crafted story an exciting one for me.
Contact Author -