The Big Book of Silly Jokes for Kids
800+ Jokes!
Carole P. Roman
2020 Gold Medal
160 Pages
Check current price
Fiction - Humor/Comedy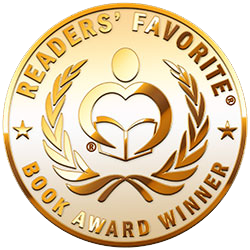 Reviewed by Kristen Van Kampen (Teen Reviewer) for Readers' Favorite

If you want to laugh, The Big Book of Silly Jokes for Kids by Carole P. Roman is the book for you. The book contains over 800 jokes and is filled with funny jokes, challenging tongue twisters, hilarious puns, and puzzling riddles. There are jokes about practically every topic imaginable: pirates, space, sports, food, and more. There are many different types of jokes as well: longer jokes, short jokes, and knock-knock jokes. Some of the jokes are classics, while others are ones that I've never heard before, but all of them are humorous. One of my favorite jokes was "What did the man say when he walked into a bar? 'Ouch!'" It had me laughing for a while.

Amusing and entertaining, The Big Book of Silly Jokes for Kids by Carole P. Roman is a really fun read. I really enjoyed reading it by myself, but sharing the jokes with my family and friends and seeing their reactions made the experience even more pleasurable. I really liked the silly stats; they separate this book from all the other joke books I've read and it was really cool to read a fact that related to the previous joke. I also liked that the book has a section where the reader can write down their own jokes, making the book more personal. There are a few jokes with corresponding illustrations that are very well drawn. The book is very well organized, with brightly-colored title pages for each section, which also explains what the section is about. I would definitely recommend this book.
Double Down
Bruce Wessell
2019 Finalist
278 Pages
Check current price
Fiction - Humor/Comedy
Reviewed by Grant Leishman for Readers' Favorite

Double Down by Bruce Wessell is a fun romp through Las Vegas with a man who has been stretched to the limits by his job, his relationship and his life. Finally, he takes a giant step and does something he never thought he would do. Johnny, a sales rep for a food processing company in Iowa, was a success but today couldn't possibly get any worse, could it? Just prior to the company's annual conference where he is going to be given the Pinnacle Award, including an enormous bonus as one of the company's top salesmen, Johnny is visiting some of his more difficult clients and not enjoying it one iota. When he gets a message from his boss, whom he hates with a passion, he knows this day is going downhill fast. When Johnny's informed he won't be getting the Pinnacle Award due to some unaccounted for returns from one of his clients, he's devastated and angry as hell. Seeking solace from his girlfriend, he returns home only to find her in bed with one of her co-workers. After rearranging the man's face for him, Johnny storms off to see one of his least favorite clients, Bernie and Mother. Upon seeing a bag full of cash at Bernie's sitting unattended in the office, Johnny grabs the bag and runs, heading for Vegas, of course, for some fun and adventure, all on Bernie's money.

Double Down is a comedy but not in the gut-busting laughter vein. Its comedy is more subtle than that and author Bruce Wessell has painted a scenario that each and every one of us has possibly wondered about from time to time. If presented with a clear opportunity, would I do something illegal if I was angry enough or feeling cheated enough? Johnny was a great character in that despite his stealing Bernie and Mother's money, he still maintained and showed a moral compass that some of us may not have been able to do. The supporting cast characters were all well-drawn, almost to the point of caricature, with the Russian Mafia guys and Bernie's Mother (the Mother of all Mothers). I liked the writer's style, which flowed effortlessly from one amusing situation to the next. The action is fast-paced and the comedy subtle but funny. Johnny is on a winning streak and it seems no matter what he does, he will come up smelling of roses. This was a fun read and one I enjoyed very much. As a debut novel, it is well presented, well written and engaging. If you fancy a bit of light relief, I'd say give Double Down a try.
Time Is Irreverent 2
Jesus Christ, Not Again!
Marty Essen
2019 Honorable Mention
242 Pages
Check current price
Fiction - Humor/Comedy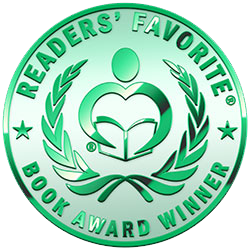 Reviewed by Charles Remington for Readers' Favorite

For those aficionados of entertaining, optimistic sci-fi, who have been avidly waiting for another Time is Irreverent adventure - your wait is over. Erstwhile heroes Marty Mann and Nellie Dixon have become embroiled in another scramble to manipulate time in order to save planet Earth. This time they have their own ship, a nippy space cruiser with time-jumping capabilities that they happened to be testing on behalf of the Krichards, a space-faring civilization which manipulates timelines to encourage war-like races to develop into peaceful, loving societies. A fundamentalist Krichardian faction has reversed the changes made by Marty and Nellie in their first adventure and now they must find a way to stop a lunatic US president from instigating a nuclear war. Time is Irreverent 2 by Marty Essen follows their complex jumps through time as, together with Chrissie and Tina, their respective Krichard paramours, they race to rid the planet of the misguided president. In order to achieve this, they will once again call on the assistance of Jesus Christ, but can they possibly prevail against an incestuous, corrupt and hugely powerful church, state, business hierarchy?

It was a relief to read for a change a sci-fi novel not mired in the hopelessly depressive, dystopian formula that seems to be the fashion these days. Marty Essen has cleverly structured his novel to present a mildly humorous look at aliens, time travel and politics while at the same time examining some of the crucial issues that confront society today. He takes a sideways look at the close relationship between supposedly Christian churches and political parties, the shady connections between politicians and big business, and the resultant plundering of our planet's resources. He makes one of the most intelligent comments I have come across regarding American gun control where he observes that when the Founding Fathers wrote the Second Amendment, they could not have known that muskets would eventually be replaced by modern semi-automatic assault rifles. Whether the observation is original or not, it got this resident of Scotland, who has never handled a gun, thinking on the issue. Marty Essen has produced a fine follow-up to his first time traveling escapade and I hope that the likeable characters he has created will get many future outings. A great addition to a currently gloomy, pessimistic genre. I do not hesitate to recommend it.
The Winner's Circle
PJ Colando
2019 Bronze Medal
319 Pages
Check current price
Fiction - Humor/Comedy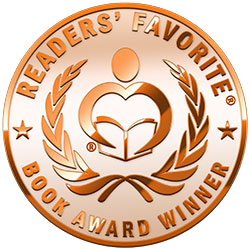 Reviewed by Anne-Marie Reynolds for Readers' Favorite

The Winner's Circle by PJ Colando tells the story of three friends. Friends who want out of their mundane lives. Bonnie wins millions on the Boffo Lotto and both Bonnie and Jackie tell her she needs to get a lawyer, invest her money and hide away. But Bonnie doesn't want that. Bonnie wants to get married so she invites her friends to their wedding in Vegas and on their Hawaiian honeymoon. After all, money isn't an issue now! It's fun to begin with but things start to go wrong. Husbands end up in jail and everything tends to go horribly wrong. Consequences abound but when they are halfway around the world, away from everything they love, the homes and lives they wanted to escape from so much seem to be so welcoming.

The Winner's Circle by PJ Colando is a cute story with some very funny moments. The story is told from the point of view of each of the three friends and is the third in a trilogy. I didn't read the first two but felt that I had enough information from this book to understand the characters – it's probably better to read all three in order though. The story runs smoothly as we follow the fate of the three friends, follow their ups and downs, fortunes and misfortunes. The Winner's Circle is well written, the characters are well developed and identifiable, feeling very realistic. I'm sure we all know people like Jackie, Fran, and Bonnie! I would recommend this for anyone who wants a quick, amusing story to read to fill a couple of hours.
MAD Librarian
Michael Guillebeau
2019 Bronze Medal
402 Pages
Check current price
Fiction - Humor/Comedy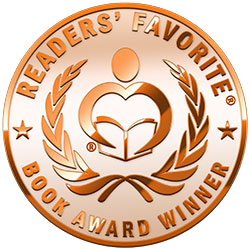 Reviewed by Saifunnissa Hassam for Readers' Favorite

Michael Guillebeau's novel MAD Librarian is a comic thriller set in the small city of Maddington, Alabama. Serenity Hammer is the head librarian of Maddington Public Library and is determined to keep the library open after draconian budget cuts by the city council. Serenity and her librarians - Doom (Amanda) and Joy - are given additional responsibilities by the city council, including maintenance of the city's computer software. When Doom discovers a mysterious residual fund in the accounts, Serenity seizes the opportunity to transfer its funds to the library account. There is enough money flowing into the account to build a new library. As the new library begins to emerge, Serenity faces death threats from the real owner of the residual fund.

I thoroughly enjoyed reading Michael Guillebeau's comic thriller MAD Librarian. Guillebeau has created strong characters in the librarians, Serenity, Doom and Joy, who are passionate about books and libraries. Doom and Joy are fired up by Serenity's dreams and plans to build the new MAD library and they work with her on ideas to help the entire community. Serenity knows that technically her use of the city funds is illegal; she could end up in jail. She is committed to taking full responsibility for her actions. The tension builds as Serenity faces grim obstacles and discovers more about the residual fund. She remains tenacious and forges ahead to build that seven-story MAD library. The humor and suspense, twists and turns made this well-crafted story an exciting one for me.
To Squeeze a Prairie Dog
An American Novel
Scott Semegran
2019 Silver Medal
Kindle Edition
Check current price
Fiction - Humor/Comedy
Reviewed by K.C. Finn for Readers' Favorite

To Squeeze A Prairie Dog: An American Novel is a work of literary contemporary fiction by author Scott Semegran. Melding the genres of modern day folk tale with both satire and humor, the book centers on our unlikely hero, J.D. Wiswall. Working for the state government in a data entry department, J.D. becomes aware of a cost savings program where he could obtain a share of ten thousand dollars. When a scheme is developed to help the team win, however, the idea serves as a spark that sets off everyone around the department and beyond into the wider media. A whole series of secrets and lies is unveiled, all of which threaten to stop Unit 3 claiming their original prize.

As settings go for novels, this one was pretty strange but ultimately really different and refreshing to read. Viewed as a tale of camaraderie and the secrets that other people keep, the work that Scott Semegran puts into the intricacies of his large cast of characters is very impressive. The prose flows well and the dialogue is humorous and realistic, particularly for me in the tale of the alcoholic wannabe rock star Brent Baker who kind of stole the show. The plot certainly requires the concentration of literary fiction readers to keep track of it, particularly as more and more characters join the scene, but it all builds to an accomplished tale that's well worth sticking with. Overall, To Squeeze a Prairie Dog is a recommended read for fans of humor, drama, and office politics.
The Emily Dilemma
Guy Sigley
2019 Gold Medal
463 Pages
Check current price
Fiction - Humor/Comedy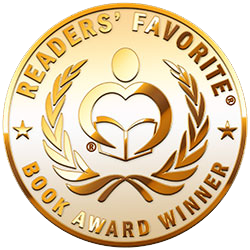 Reviewed by K.C. Finn for Readers' Favorite

The Emily Dilemma is a work of humorous fiction penned by author Guy Sigley and is the second book in The Barney Conroy Trilogy. Continuing the theme of a man who is trying to get his life together, we find our hero in a fairly good position with his work life and looking at a bright future with his girlfriend. So when four-year-old Emily comes into the picture, chaos looms again. Emily is every nightmare you could wish from a child, so being tasked to look after her is something Barney wants to offload as soon as possible, ready to get on with his life. But the longer he's stuck with her, the more he starts to see the value of a very special kid.

Author Guy Sigley writes with both humor and compassion in this heartwarming tale about people seeking solace, comfort, and companionship from one another. Little Emily is both a monster and a delight in a story filled with hilarious moments of dialogue and vivid descriptions of the scrapes and mess that she gets herself and Barney into. For his part, Barney is a lovable and realistically drawn character, initially a selfish anti-hero a la Hugh Grant in About A Boy. This brings on a lot of laughs, but also a deep emotional arc as the tale progresses and certain important plot secrets come to light. These are surprising, but convincing and well-timed, turning The Emily Dilemma into an adorable comedic parenting adventure with a lot more punch to pack than you'd first expect.
The Lay of LaLa Land
A.Y. Miles
2018 Finalist
317 Pages
Check current price
Fiction - Humor/Comedy
Reviewed by Viga Boland for Readers' Favorite

If you decide to tackle The Lay of LaLa Land by A.Y. Miles, expect the unexpected. Expect to find yourself laughing out loud at Lenny Dushoff's wild mental meanderings, social and personal insecurities, and multitude of physical…or is it psychosomatic…ailments. Expect to be repulsed by his successful, overweight father whom Lenny hates with a passion. Depending on your sensibilities, expect to be possibly offended by the language and preoccupation of his hormone-overloaded college buddies with sex. Expect to be as puzzled, curious and confused, as Lenny is, by his first sexual experience with his ultimate true love, Jane. And finally, expect to be shocked by the ending of The Lay of LaLa Land which, unless you're very intuitive, you most likely will never see coming till it does.

A.Y. Miles is a very clever writer. Skilled at coming up with fresh metaphors that fire your imagination, his way with words is enviable. He captures Lenny's rather nerdy persona beautifully: he is a 135-lb naive, insecure young adult who tries hard to never offend anyone. Unlike his successful father, a psychologist and acclaimed author, Lenny doesn't see himself as succeeding at anything: his career or his love life. Lenny's buddies want to help him out and cheer him on, but it is Jane who ultimately helps him find himself and his strength. Miles uses Lenny's reflections and dialogue between the characters so well, readers can easily feel their emotions and understand their motivations. As crazy as this story, its characters and the plot line sometimes seem to be, one gradually senses this is not really a funny, coming of age story after all. It is, as a Seattle Book Review reviewer stated, "a brutally honest portrait of life and reality", and that reality is neither funny nor pretty.

Pick up a copy of The Lay of LaLa Land by A.Y. Miles if you dare to be shocked on several levels. This book is not for those offended by colourful language full of sexual innuendo and even borderline pornographic description. But it is an absorbing read for anyone with an open mind who reads a book to get at its real message. That message, in The Lay of LaLa Land by A.Y. Miles, is an important one.
Cars, Coffee, and a Slightly Used Casket
Julia Karr 2
K.C. Hilton
2018 Finalist
173 Pages
Check current price
Fiction - Humor/Comedy
Reviewed by Alyssa Elmore for Readers' Favorite

A middle-aged woman decides she has had enough of her car lot business and makes a crazy and desperate pact with her husband to get her dream vacation in the comedic novel, Cars, Coffee, and a Slightly Used Casket (Julia Karr 2) by K.C. Hilton. Julia Karr thought that she had enough on her plate when she challenged her husband, Romeo; she would sell a specific amount of cars by a certain date and Romeo would have to take her on vacation. Now, halfway into the agreed upon time, Julia finds her life on the threshold of chaos. Her house has been ripped apart and lies in rubble around her feet; she has more past due accounts than she has sales; and her clients refuse to pay. Her repo guy has met with an accident and, to make matters worse, she is being dogged by an old high school frenemy who likes to streak during business hours. Just when things look hopeful, Julia is attacked by an irate customer. Suddenly, she is left contemplating her mortality. Becoming obsessed with preparing for the Afterlife draws a whole slew of new problems Julia's way. Will she finally get a much deserved break? Or will she die trying?

Cars, Coffee, and A Slightly Used Casket (Julia Karr 2) by K.C. Hilton is the hilarious sequel to Cars, Coffee and A Badass Ninja Toilet. Owning a car lot may be a challenging profession, but being a female car lot owner is near insanity; though Julia handles business like a pro. What would you do if faced with a gun-toting angry customer, a burglary gone horribly wrong, and a dead man in the back of a repossessed car? Ask Julia! I loved book one, but book two is even better. I couldn't stop laughing! The characters are so believable and interesting, the settings so realistic, and the story is the perfect blend of humor and sadness. Be prepared for more laugh-until-you-cry moments, more cloak-and-dagger repossessions, and more exasperated sighs from Romeo. With awesome new characters, including Ash Dedman the Undertaker, and undercover work at a cemetery, who needs television? If you like a twist of humor with your morning coffee and bedtime wine, then this book is a must-read!
Odyssey In a Teacup
Ruth Roth Series Book 1
Paula Houseman
2018 Honorable Mention
320 Pages
Check current price
Fiction - Humor/Comedy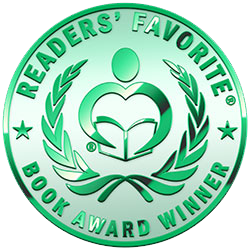 Reviewed by Grant Leishman for Readers' Favorite

Odyssey in a Teacup: Ruth Roth Series Book One by Paula Houseman takes us on a journey of self discovery through the eyes of a young Jewish Australian girl, Ruth Roth, who along with her three best friends - Vette, Maxi and her cousin Ralph - all try to find their place in a society that doesn't seem to accept them for who they are. Reminded from an early age by her domineering and sharp-tongued mother Sylvie that she was a "mistake" and a "bad mistake" at that, Ruth wants to allow her natural tendencies to rebel to flourish, but she feels unwanted and her spirit is crushed by the lack of her mother's acceptance. We follow Ruth and her friends from their innocent youth and childish games through to her approaching middle age, all the time with Ruth searching for the true purpose of her life and her place in this world. Told in part as a series of reminiscences of disasters and bad decisions in all of their lives, Ruth slowly becomes aware that her spirit has been stolen from her and in order to rise above all the dysfunction, she needs to reclaim the free spirit that belongs to her.

This story is a mixture of humorous anecdotes that tie together with Ruth and her friends' anxieties, flaws, and self-perceptions. The use of Greek mythology and the duplicitous nature of the gods and their questionable characters and morals is a perfect analogy in describing the foibles and eccentricities that beset this fascinating group of friends. Paula Houseman has given us a plethora of readily identifiable characters from our own lives to hate, to love, and to groan and empathize with in Odyssey in a Teacup. Written with that underlying self-deprecating Jewish humour that we have come to love so much, this story has some truly inspired and genuinely funny moments that had me constantly chuckling to myself, as I was able to identify with it. Writing genuinely funny tragi-comedy is not an easy thing and certainly Houseman is to be commended and admired for her efforts here. For all of us who have suffered periods of self-doubt, this story will help to remind you that we are all unique individuals and it is our diversity, not our homogeneity, that makes us special as a species. This was a cracking good read and I look forward to reading the continuing adventures of Ruth Roth soon.
Contact Author -