Oh Daddy Chronicles
Barry Robbins
2021 Gold Medal
257 Pages
Check current price
Fiction - Humor/Comedy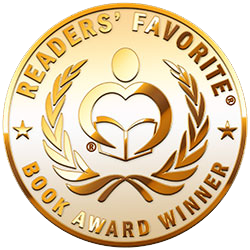 Reviewed by Lex Allen for Readers' Favorite

The Oh Daddy Chronicles by Barry Robbins is described as "a contemporary political satire" that "takes current events and explains what we thought was unexplainable." The book, however, thrusts much deeper into the heart of satire and, in reality, is a total lampooning of President Donald J. Trump, the Trump family, and those who back and enable them. Perhaps we have in author Barry Robbins a new and more direct version of Douglas C. Kenney, co-founder of the National Lampoon magazine and the National Lampoon Radio Hour, or even the great writers who collaborated to produce the famous and hilarious British movie, The Life of Brian. Regardless of comparisons, Barry Robbins has written a satirical look into a man who will surely be remembered in history as the absolute worst American president... by far (as he himself often claims)!

The Oh Daddy Chronicles has no plot, per se. It isn't set up in the three-act format used in stories or novels. Instead, it's a series of episodes that describe visits and conversations by a variety of people in Trump's circle of family, friends, and subservient employees/government officials. Readers who have "followed" Trump through love or hate (there seems to be no middle ground with him) will recognize many of the scenes and characters as depicted all across television and social media. At the very least, Trump's inability to talk in complete sentences, misuse of word definitions, and his psychologically impaired mind is proof positive of the verisimilitude that forms the foundation for this satirical look at "Forty-Five." I thought some episodes a bit over the top, the inanity far beyond imbecilic, until I realized that the scenes were perfectly aligned with the reality of the man and the situations. For me... no fan of Trump, the book was a refreshing laugh a minute read that helped me overcome my overwhelming desire to strangle the man or throw a vase through the television every time he appeared. This is Saturday Night Live, in written form, on steroids!


Cooking for Cannibals
Rich Leder
2021 Finalist
371 Pages
Check current price
Fiction - Humor/Comedy
Reviewed by Asher Syed for Readers' Favorite

Cooking for Cannibals by Rich Leder is a horror-comedy novel that revolves around an introverted scientist, Carrie Kromer, and a freshly paroled expert meat butcher looking to parlay his skills into a new career as a chef. When Carrie steals the recipe for an age-defying serum, the effects are as miraculous as her late conception and she's able to work her experimental magic on the elderly. Meanwhile, Johnny Fairfax is being extorted by his shady parole officer who pitches an offer that's accepted by Carrie but by a group of young-again nursing home patients? Not so much. When the LAPD comes sniffing around their kitchen, the budding romance almost-couple are able to cook up an answer that might save them from prison, but does little to stop a fixer who is out to take back the miracle capsules Carrie absconded with.

I'm not sure how a story that takes place almost entirely in a nursing home could be cool and funny, but somehow Rich Leder makes it so in Cooking for Cannibals. The entire third-person narrative that moves between Carrie and Johnny brings to life two people who are polar opposites, except for their link to a life of crime. Carrie is new to the felonious world that Johnny has spent most of his adult life in, yet they seem to complement each other in a way that feels authentic. This is no small feat given that Carrie's strait-laced and intelligent upbringing is a wild contrast to Johnny, who is covered neck to toe in tattoos. Leder's writing is clean, tight, and entertaining. It is dripping with wit and just enough sarcasm to keep the story moving with a smile without stepping over the line into trying-too-hard territory. Cooking for Cannibals is the book that would be born if the Santa Clarita Diet and A Cure for Wellness had a child, and I have no doubt it will be well-received by all who are fortunate enough to read it.
Ring On Deli
Eric Giroux
2021 Honorable Mention
288 Pages
Check current price
Fiction - Humor/Comedy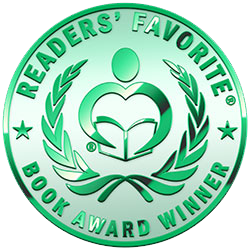 Reviewed by Rabia Tanveer for Readers' Favorite

Ring On Deli by Eric Giroux is a humorous tale of two brothers who fight against the odds in a town called Pennacook, Massachusetts. Ray moved to this little town five years ago after his parents passed away in a car accident, and he became the legal guardian of Patrick, his younger brother. Working at the deli counter at Bounty Bag wasn't the best option, but it made money while Patrick got to finish his education at the local school. However, their peaceful existence was shaken when Patrick started to get into trouble, the Bounty Bag decided to prioritize automation, workers started a protest, and Mrs. Chong's (the local school principal) plans to expand the school's building went haywire. During all this chaos, the Markham brothers needed to survive, stay together and make it out unscathed. Could they when the whole town was plunged into disorder?

Humorous, intricate, and exceptional, the narrative reminded me of Jamie Loftus (one of the greatest humor writers of modern time). Author Eric Giroux wonderfully balanced humor and fun times with strong characters and fantastic writing. Ring On Deli is compelling and well-written. The plot revolving around the boys read more like a hit movie to me. Poor Ray was put in a tough position after his parents died. While taking care of a teenager was hard, I could tell he tried to be a cool brother and an authority figure in Patrick's life. Patrick was the quintessential teenager going through teen blues. His connection with Mr. Grant was the perfect antidote for Patrick's blues and gave him a direction to work on. Surprisingly, the political undertones of the story were just as entertaining as the story of the Markham brothers. What a fantastic way to start a promising writing career. Very entertaining! I loved it!
Catnapped
A Magical Romantic Comedy (with a body count)
R.J. Blain
2021 Bronze Medal
Kindle Edition
Check current price
Fiction - Humor/Comedy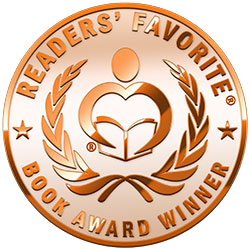 Reviewed by K.C. Finn for Readers' Favorite

Catnapped is a work of fiction in the urban fantasy, adventure, and romantic drama subgenres, and was penned by author R. J. Blain. The work is intended for the general reading audience and is subtitled 'A Magical Romantic Comedy (with a body count)', which sums up the ethos and attitude of the work very well indeed. Our protagonist is the instantly likable Diana, a woman who adores her rescue cat, Mr. Flooferson the Magnificent, and would quite literally go to the ends of the earth for him. So when Diana finds her cat stolen, she makes a deal with demons, angels, and everyone in between in order to rescue him, little knowing that her quest will lead her into a celestial fight the scale of which she could never have imagined.

Author R. J. Blain has crafted an utterly charming work of comedy-drama fiction with plenty of thrills, spills, and laugh-out-loud moments to offer readers. As an avid reader of many of Blain's works, it is wonderful to see the author hit such a delicate balance of the wacky and the relatable, which is achieved in no small part by her commitment to developing such relatable characters, whom you can believe in despite the bizarre and entertaining events of the plot. The cheeky dialogue and snark within the prose offset the cutesy overtones, making for a wild adventure that readers from teens to any age above can't fail to enjoy. Overall, I would highly recommend Catnapped to fans of quirky, witty comedies, fantasy adventure novels, and readers of well-penned romantic fiction everywhere.
Five Times Lucky
P. David Temple
2021 Silver Medal
304 Pages
Check current price
Fiction - Humor/Comedy
Reviewed by Grant Leishman for Readers' Favorite

Five Times Lucky by P. David Temple is the literary version of a rom-com, with a definite philosophical bent. BunnyLee Welles has just returned to Los Angeles for her best friend's wedding after four years teaching in Thailand and exploring Asia, looking for enlightenment. She plans to spend only a few weeks back in America before returning to her job in Thailand but is shocked to discover that a minor advertisement she did for dentures some years ago has now been resurrected as an advert for teeth-whitening. It has gone viral in this internet age. She is stunned to see her smile plastered all over billboards, busses, and buildings, on the taxi ride in from the airport. Having planned a quiet return to L.A., she now appears to have achieved what every actor dreams of – fame! When BunnyLee agrees to help a friend and fill in as a replacement mixed-doubles partner at the home of famous actor Buck LeGrande, little does she realize how much her life is going to change. Invited by Buck to stay in his guest cabana whilst she is in the U.S., BunnyLee finds herself living the life of the rich and famous while still trying to keep a low profile and fly under the radar of the paparazzi. A tangled, seemingly disparate cast of characters is inexorably headed for a meeting that may convince BunnyLee that she has been looking for self-fulfillment in all the wrong places.

Five Times Lucky is genuinely funny and conforms well to the literary rom-com niche. Author P. David Temple has done a fine job of pulling together many disparate characters and story arcs that initially seem to have no relationship to each other, building them up to a dramatic climax. I particularly liked that the author imbued his main female lead character with intelligence as well as beauty, leaving the typical dumb blonde, movie-star stereotype (obsessed with appearance, looks, and fame) to the male lead. This was a nice role reversal in character that didn't go unnoticed. The fact that BunnyLee was wont to spout Kierkegaard, Satre, and other philosophical notions was partly what lifted this story out of the realms of farce and made it readable and relatable. Some of the supporting characters were heavily overdrawn caricatures, which was entirely acceptable in order to create such a large differential between the thoughtful, shy, and withdrawn nature of BunnyLee to the over-the-top antics of Buck and his supporting cast. Scattered amongst the antics, the fun, and the farce were some deep and pertinent insights into relationships, the nature of fame, the shallowness of Hollywood, and life in general, which definitely stopped this tale from descending into a "Keystone Cops" version of a rom-com. This was a fun, light, and easy read that definitely had me chuckling and I can recommend it for a lazy afternoon by the fire or pool.
Lobsters, Bisques, and Berries
Modern Mail Order Brides
Olivia Gaines
2021 Gold Medal
238 Pages
Check current price
Fiction - Humor/Comedy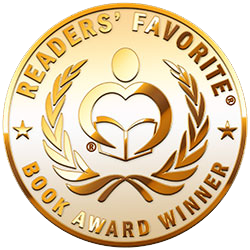 Reviewed by Pikasho Deka for Readers' Favorite

Lobsters, Bisques, and Berries is another installment from Olivia Gaines' best-selling romantic comedy collection, Modern Mail Order Brides. Lakota Simjak, a thirty-nine-year-old Native American attorney, feels it's time to settle down and have a family. In his quest for a soulmate, he approaches a matchmaker service based in New York City. After three incompatible matches, Lakota finally finds his Perfect Match in Melody Willis, an international pop star seeking a life away from public scrutiny and fame. Feeling an instant mutual attraction, Lakota and Melody tie the knot and begin a contented life in the wilderness of Maine. However, their journey has just begun as they have yet to meet each other's families from vastly different backgrounds. Will they live happily ever after?

Author Olivia Gaines tells an intoxicating tale of star-crossed lovers filled with romance and humor. Lobsters, Bisques, and Berries follows Melody and Lakota's lives as a married couple from two different worlds. Melody, a pop star from a musical family with an impulsive sister, gives up a life lived in the limelight to share it with Lakota, a humble and reserved man brought up in the ways of the wild in Native American traditions. The juxtaposition between their two environments forms the bedrock of the narrative. Both of their visits to their respective families make for plenty of dramatic moments and provide some genuinely laugh-out-loud scenes. Apart from Lakota and Melody, I also enjoyed the colorful characters of Symphony, Elizah, and Lorelei. If you love to read romantic comedies, don't miss out on Lobsters, Bisques, and Berries.
Fun with Dick
John Dolan
2020 Finalist
184 Pages
Check current price
Fiction - Humor/Comedy
Reviewed by Christian Sia for Readers' Favorite

Fun with Dick by John Dolan is a gripping psychological thriller with a quirky protagonist. From the start, the reader meets the protagonist, twenty-five-year-old Richard Blackheart whose life is dull. But there is more to him than that. First, he hates his name, even though it has a royal ring to it. Second, his friends call him, "Dick," so his name becomes Dick Blackheart from Hampstead. His father is a marine insurance specialist and his mother "a gin drinker and social butterfly." He has an older and only sibling who is the beneficiary to the family largesse. He wasn't bullied in school because his friends tend to be losers like him. But then, something awesome happens when he meets Mr. Henry Browne, an editor for Bright Sparks Publishing. For lack of what to talk about, he shares his idea of How to Die, Alone, Smelly and Unloved. That alone is the one thing that would make him a hero, and the journey to accomplishing that dream begins in this novel. How it ends is for the reader to find out.

This is a wonderful book, but it is disturbing. The protagonist has been seeing a shrink, Dr. Finkelstein, who has had a great impact on his life and who has also inspired his idea of writing the ultimate non-self-help book. The writing works well in the first-person narrative. The voice is strong and absorbing. The way the protagonist talks about himself and about his work and colleagues creates the quirkiness that elevates the writing. This is a hugely entertaining and delightful read that explores self-pity and looks at a character's struggle to get out of anonymity and obscurity. It's a page-turner that is well-crafted with engaging dialogues and strong streams of consciousness.
Bottomless Cups
Joel Bresler
2020 Honorable Mention
231 Pages
Check current price
Fiction - Humor/Comedy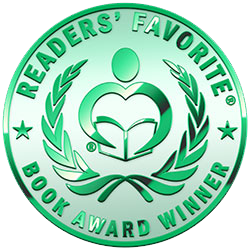 Reviewed by Trudi LoPreto for Readers' Favorite

Bottomless Cups by Joel Bresler is a poignant story of friendship. The main story is seen through the eyes of Teddy and Ray. The boys meet when they are 10 years old and the friendship endures for over 50 years, through good times and bad. The boys make friends along the way and share many happy teenage years together, riding around town in an old Studebaker. We share with them the love and loss of girlfriends and wives. We also share many hours when they meet and drink endless cups of coffee. The story seamlessly goes back and forth from the past to the present, reliving their youth and reaching old age.

When one of the old crowd, who has gone to Hollywood to make movies, invites everyone from the old days to a reunion, they quickly learn he is interested in making a movie of their lives. The group arrives in Hollywood and spends days on the set, watching younger people portray them until it is their time to do the acting. When the movie is completed, Ray and Teddy, along with all of their family and friends, look back on their life and it makes them stop and really think of what their lives have meant.

I found Bottomless Cups by Joel Bresler to be funny, but I also felt many other emotions. Bottomless Cups caused me to look back on my life and memories just a little deeper and I found that while I did not have those wonderful lasting friendships, I enjoyed reliving my own youth. Bottomless Cups is a story of nostalgia, memories, youth, old age, and life – it is a good story and should be put high on your reading list. The young can get a glimpse into their future and the old can enjoy a walk down Memory Lane.
What's That Growing in My Sour Cream?
Humorous Observations on Modern Life
Brad Graber
2020 Bronze Medal
252 Pages
Check current price
Fiction - Humor/Comedy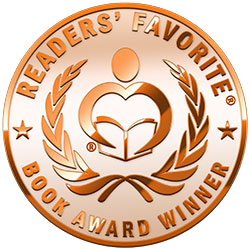 Reviewed by Barbara Oliverio for Readers' Favorite

Life's greatest questions need not all be grand cosmic imponderables. Sometimes they are seemingly mundane queries such as "Why is a poodle in the bathroom?" or "Why is the TV so darn loud?" Brad Graber tackles these mind-benders and others in his aptly titled What's That Growing in my Sour Cream? Humorous Observations on Modern Life. A collection of short essays based on posts from his popular blog, this book contains Graber's wisdom gleaned from his observations of life around him. Each topic is covered in two easily digested pages, accompanied by attractive illustrations. They can be read in any order and are eminently quotable. His delivery is accessible and by turns funny and moving. As an added bonus, Graber includes chapters from two of his published novels at the conclusion of the collection of observations.

You'll find yourself laughing out loud on more than one occasion while reading this compilation. Brad Graber has an eye for detecting life's quirks and exposing them to the light of day in What's That Growing in my Sour Cream? Nothing escapes his acerbic eye from that one curious fly circling diners in the local deli to 21st-century smartphone behaviors, and he does not even spare himself from an honest evaluation. He also provides lists of tips for a happy life that are perfect for including in anyone's daily mantra. The unadvertised bonus of the opening chapters of his two novels that showcase his fiction writing skills are entertaining, but the shining stars of this book are unquestionably the witty and poignant essays.
Arnold Falls
Charlie Suisman
2020 Silver Medal
278 Pages
Check current price
Fiction - Humor/Comedy
Reviewed by Anne-Marie Reynolds for Readers' Favorite

Charlie Suisman introduces us to the folks of Arnold Falls. At first glance, you might think it a village like any other but it isn't. Arnold Falls is home to a cast of quirky, odd characters who seem to attract an inordinate number of small, seemingly insignificant problems. Jeebie Walker left the city in favor of life in Arnold Falls with his boyfriend, a nice house and a quiet life. He still has the house, but the boyfriend is gone and he still can't find his peace and quiet. Jeebie is keeping busy though; helping his friend to get elected as the first female mayor, saving a turkey called Chaplin from the Thanksgiving table, and stopping a tire factory from being built on the river. He's not looking for love anymore, even though someone has their eye on him but Arnold Falls has a way of making things happen. The eclectic cast of characters needs to fight many tiny, insignificant battles to bring Arnold Falls back to the disorder it thrives on. Then, and only then, may Jeebie find exactly what he is seeking.

Arnold Falls by Charlie Suisman is a fascinating, funny tale of life in an oddball village, with an amazing cast of characters. Be prepared to go on a trip; start reading this book and you will find yourself wandering the streets of Arnold Falls, meeting weird and wonderful characters who seem somehow normal despite their quirkiness. This story is kind of about Jeebie and his life but there are a few other stories here too, opening us up to a tale that will bring you to your knees in laughter and tears. You will go through a whole range of emotions with characters that are all fantastically developed and very real people. Trust me when I say that this novel is a delightful read and you will not be bored reading it – in fact, you'll be sad when it's over.
Contact Author -