Precipice
The Beginning
Kevin J. Howard
2013 Silver Medal
483 Pages
Check current price
Fiction - Horror
Reviewed by Lee Ashford for Readers' Favorite

"Precipice: The Beginning" by Kevin J. Howard is proof positive that his "Faithful Shadow" was NOT just a one-time hit; Kevin is an exceptional writer. "Precipice" begins by introducing us to a young couple enjoying a cruise, but not for long. Then we move on to Mars, to join a small military unit working with over 300 miners, helping to make Mars into an Earth-like inhabitable planet. Then we visit a scientific research vessel at sea, monitoring an apparent major shifting of undersea tectonic plates. Soon, the Earth is littered with an abundance of humongous "cracks" in the crust, many miles long, and seemingly bottomless. After that, things start going downhill.

"Precipice" is, in a word, awesome. Under ordinary conditions, when I see the words "to be continued" at the end of a book, I get cranky. I don't want to wait for the story to conclude. In this case, though, I was delighted to see those words. This is a story I don't want to end! There is way too much going on, still needing resolution. Kevin Howard has an uncanny ability to make you believe he has actually been to Mars, and worked in the mine, to be able to create such vivid and realistic characters and situations. At the same time, you have to believe he also went through the engagingly incredible apocalyptic happenings back on Earth. Ironically, never once in the whole 476 pages was the word 'apocalypse' used. "Precipice" was not written as an apocalyptic dystopian novel; it is written more like a true account of some things that really happened. This is a stunning science fiction tale, with an overabundance of realism that will make your hair stand on end. I very definitely recommend this for everybody, not just for Sci-Fi fans. There is something for everybody in "Precipice".
Dugway
S.L.Hull
2013 Honorable Mention
282 Pages
Check current price
Fiction - Horror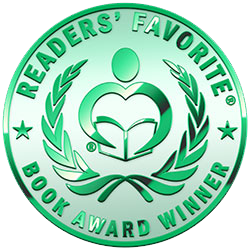 Reviewed by Jack Magnus for Readers' Favorite

Hidden in the mountains of Utah is the Dugway facility, a top-secret government laboratory and storage station where stored toxic chemicals are leaching into the ground, and volunteer soldiers are subject to genetic experimentation. No one who has had access to Dugway is allowed out again to ensure that the secret experiments are kept that way. This includes the doctors who have been brought in to perform the genetic modifications. The doctors have been concerned about the behavioral problems of the volunteer soldiers, who "flash" when subjected to stress or strain and become violent and out of control. The newest "volunteer" is even more troubling as he had only been ordered to report for a physical. As with the previously treated soldiers, Michael has an enhanced physique, is stronger and physically larger after the treatment. Unlike the others, his eyes haven't changed color, and he doesn't seem to be losing control. Dugway's inmates get the chance to escape when a series of tremors or eruptions shake the facility. The hybridized soldiers kill and maim anything within their reach, but General Bostwick, the presiding officer, will not allow them to be harmed.

"Dugway" has a little bit of everything for the horror reader. There are the zombie-like soldiers who seem poised to destroy civilization, and the crazed general who believes he can control them. There are also Michael, the last "volunteer" who seems different, and the doctors who team up with him and the occupants of a dilapidated and deserted nearby mining town to fight the hybrids. There is even a touch of extraterrestrial intervention and extra sensory perception to make the mixture even more intriguing. S.L. Hull has written a book that is filled with action and adventure, unlikely heroes and all the horror a fan could wish for. It is a great read.
Untold
The Berringer Family Novels
Tamara Helene Arrington
2013 Finalist
382 Pages
Check current price
Fiction - Horror
Reviewed by Jack Magnus for Readers' Favorite

"Untold" is the story of Coral Berringer, who lives in a Newport, Rhode Island, mansion that has been allowed to moulder and decay by her terrifying and abusive mother. Coral's body is burned and scarred by her mother's discipline, especially the scalding hot baths where her skin is rubbed raw, and she dares not even cry for fear of more punishment. Margret, Coral's mother, is tall with long black hair that is always tied up tightly in a bun, and she seems a lot more like a wicked step-mother than a mother. When Coral dares once to ask Margret why she hates her so much, Margret screams at her, "because you were born," and proceeds to physically abuse her for her presumption in asking. Coral goes to school that day bruised and bleeding, knowing the other kids would think of her as the weird kid from the haunted house. Only Rose, Gretchen and Rollins, the remaining household servants, are there to give Coral the love and companionship she needs so desperately.

Tamara Helene Arrington's Gothic horror story had me entranced from the very first paragraph. Coral narrates the story, and her delivery is stark and compelling. My spirits soared with hers when she finds a friend and plays hooky one day, dancing on the beach she could only see from her window, and descended into the depths of despair when she was being brutalized by Margret. Ocean Point, the massive, ruined house where she lives, almost seems to come alive as a brooding and malignant force, overshadowing Coral's existence and seeming to want to swallow her alive. I'll be looking for more of 'The Berringer Family Novels'. If the rest of them are anywhere near as good as "Untold" is, I'll be very happy indeed. This is a wonderful book, and I highly recommend it.
Code Blood
Kurt Kamm
2013 Finalist
236 Pages
Check current price
Fiction - Horror
Reviewed by Teresa M. Shafer for Readers' Favorite

This is a book that takes three coming of age stories and twists them into something very different. It follows a week in the lives of three completely different people. The first is a rookie paramedic. He is a Midwestern ranch boy who moves to the big city with dreams of saving the world, or at least a few people in it. His first couple of failures, through no fault of his own, shake his life right down to the core. In an attempt to justify himself he embarks upon a mission to find the severed foot of his first failure. The second person in this triangle is a disturbed albino who, partially due to his lack of pigmentation and partially because of the criticism of his peers, becomes and embraces the vampire subculture of the Goth subculture. He develops a taste for blood, and a fetish for once living remains. His fetish leads him to human body parts, and the fickle hand of fate leads him to an accident sight where a poor young woman first loses her foot, and then her life. The albino puts the severed foot in his freezer. The third side is a young Tibetan woman, who is studying for her Doctorate at a Southern California University. She is talented and smart and extremely self conscious and perhaps just a little off her rocker. At birth, or actually before, she became the recipient of a rare blood type, Bombay blood. At a young age she lost her identical twin sister to an accident and has talked to the memory, or the ghost of the sister, ever since. The albino finds out about the blood and he wants it.

The manner in which events, and that poor severed foot, manage to cross each other is remarkable. The poor paramedic is like a lost puppy in the middle of a dog fight, the Tibetan girl is a fish out of water and the albino is looking for his mother's comfort in a world that doesn't care. All of them are searching for validation. But, as the story shows, validation sometimes has a price. The book is really well-written. It combined three very diverse stories seamlessly and left me with a tear in my eye. "Code Blood" is brilliant and exciting, and has a few twists that you will never see coming.
Mortal Gods
Anne Griffith
2013 Bronze Medal
382 Pages
Check current price
Fiction - Horror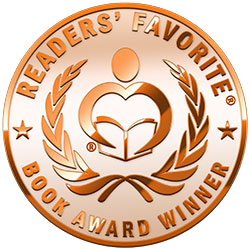 Reviewed by Kathryn Bennett for Readers' Favorite

Mortal Gods by Anne Griffith will raise all of the hairs on the back of your neck when you read it. Step into Albuquerque, New Mexico where expectant Mothers are being tortured, mutilated and their babies taken. Peter Kostas, the Detective attached to the case, has been chasing the monster who has been committing these crimes for over a year, but he can not seem to get the final clues he needs to catch the beast. No one seems to know who the victims are or where they have come from until Lillian Martin, a gifted paramedic, manages to keep one of the women alive. The woman does not remember much, but she has a self medication port sticking out of her where the baby once was. What does it all mean?

Anne Griffith has created a story with so many twists and turns you can not possibly know where it is going to take you next. The quality of the writing only seems to add to the depth of the mystery that has been created. The villain truly is a vile beast that you will find yourself utterly hating, and on the flip side you will be fully rooting for the very likable Peter and Lillian. When I am reading a thriller or a crime novel these are the emotions I want to feel. I want to hate the villain and love the heroes, no lines of grey. I would recommend this book to anyone who likes a good thriller as long as you are not squeamish.
Secondhand Sight
John Leonard
2013 Gold Medal
428 Pages
Check current price
Fiction - Horror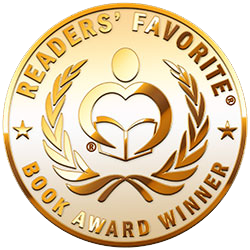 Reviewed by Fiona Ingram for Readers' Favorite

Dan Harper is just an ordinary guy, having an ordinary day until he spills sauce on his tie during lunch. When he visits a Humane Society thrift store near his office for an inexpensive replacement, merely touching a secondhand tie triggers a flood of gruesome images only he can see. Blood spatters the mirror and his hands. He looks again, and the images disappear. He is under pressure at work, and his wife, pregnant with their first child, has been rushed to hospital. Could it be stress? Are these images hallucinations, or suppressed memories, or, even more horrifying to contemplate, are they the consequences of his own actions? When Dan starts having strange dreams in which he sees and speaks to the victims, and even watches the murders unfold before his eyes, he knows he is in trouble psychically. He seriously doubts his sanity, and even imagines he has a brain tumor causing the weird flashes. Dan desperately wants these visions to be nothing more than a product of his imagination, but soon enough, his efforts to play detective reveal real crime scenes and murder victims. Dan can no longer ignore the unseen powers forcing him to confront the demons of his past. Dark forces prod him to seek the identity of the faceless murderer haunting his dreams. His attempts to alert the police draw suspicion to him. Dan's worst fear is that he'll eventually see the face of this brutal killer in the last place he wants to look — the mirror.

What a riveting read! This book grabbed me from the first page. Author John Leonard creates a thrilling and chilling murder mystery, with an intriguing touch of the paranormal. The title is apt, describing Dan's 'second hand' flashes, which come from the object he touches. The threads pull together via various characters' points of view, to a harrowing climax. I also liked the way the characters' relationships develop and strengthen; and in the midst of all the mayhem, people find themselves and each other. The plot is deceptively simple because it is so ingenious. Dan's descent into a manic paranoia is skillfully documented, and one feels for him in the mental confusion that accompanies his visions. The author also includes some interesting thoughts on the nature of dreams, hallucinations, psychometry (psychic revelations via touching objects), and the power of the mind. Murder mystery and paranormal fans will love this book.
Redwine Hill
The Secrets at Primevil Asylum
L L Stolmeier
2012 Gold Medal
288 Pages
Check current price
Fiction - Horror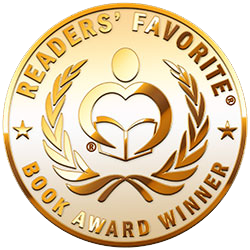 Reviewed by Tamera Lawrence for Readers' Favorite

It is a dangerous world when you are turning sixteen and being stalked by collectors. Charlotte C. Carrion is one such youth. This tough young woman does her best to avoid being caught but soon is ensnared and sent to Redwine Hill Asylum to join her peers in a battle for survival, for a virus has afflicted sixteen year olds - a virus that takes away your sanity. These young people are being rounded up and herded like cattle as the disease progresses. Redwine is notorious for its awful living conditions, experiments and abuses. Charlotte is treated abominably as headaches become frequent and friends die along the way. But she has found an ally in Jared, a guard who cares about her, mentoring her on how to survive. As Charlotte begins to unravel the mystery surrounding her friend Serenity's death, danger lurks ever so closer.

"Redwine Hill: The Secrets at Primeil Asylum" by L L Stolmeier is a well-written novel that caught me by surprise as I eagerly absorbed the horrific world that was created. From page one, I was prompted to move the pages as I quickly became attached to young Charlotte and the horror of her living condition and her resolve to survive. With her vibrant imagination, Stolmeier is a gifted writer who knows how to weave a lurid tale that can only make you thirst for more. The scenes in the infirmary still loiter in my mind. "Redwine Hill" is an exceptional book written by a remarkable author. I would recommend it highly.
Oddities & Entities
Roland Allnach
2012 Bronze Medal
268 Pages
Check current price
Fiction - Horror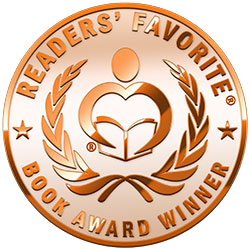 Reviewed by Lee Ashford for Readers' Favorite

"Oddities & Entities" by Roland Allnach, categorized as horror fiction, is unlike any other horror fiction I have ever encountered. The book is comprised of 5 stories, each of which is written a cut above the norm. There are no recognizable monsters in these stories, no sophomoric zombies, no evil ancient vampires, and none of the standard fare I have become accustomed to in the horror genre. I do like the usual run of the horror genre, but this book is written with thoughtful intelligence, for an intelligent adult reader. I do not mean to imply sexual situations or coarse language. What I mean is, any intelligent reader, capable of deep thought, will find this book irresistible. The 5 individual stories are as unlike as any 5 stories can be, yet each one is so sufficiently well-written that, if sold as individual short stories, I wouldn't hesitate to award 5 stars to each of them.

To say I like this book is a crass understatement. Each story drew me in and evoked my empathy for various characters. These stories forced me to actually think beyond what I was reading. Each premise was unique, at least in my experience; I have never encountered any other stories that even approach the situations these present with authority and authenticity. If I could boil down my perception of this book into a single word, that word would be WOW! Roland Allnach's first anthology, "Remnant", which I have also read, was placed as a finalist in the Science Fiction category in the 2011 National Indie Excellence Awards. I absolutely expect "Oddities & Entities" to follow suit. If you read only one book this year, make it this one. Be prepared to have your comfort zone challenged.
One Blood
Qwantu Amaru
2012 Silver Medal
488 Pages
Check current price
Fiction - Horror
Reviewed by Alice DiNizo for Readers' Favorite

It is 2002 and Randy Lafitte is the twice-elected governor of Louisiana. As nice as he would like his life portrayed, it is anything but under the surface, for he is a racist, hateful, and not above calling for help from those who live on the edge of society. The Lafitte family is an old Louisiana family that is haunted by a ghost story dated back in history to Melinda Lafitte and her lover Isaac and the huge old oak tree fronting the Lafitte estate. There are those who feel the curse brought on Lafitte's son Kristopher's death, for Kristopher is killed accidentally by his best friend, African-American Lincoln Baker. Lincoln's father figure, Moses, and his adopted brother, Brandon Mouton, try to protect Randy's daughter, Karen, and prevent violence while Moses' childhood friend Malcolm Wright, or Panama X, promotes black supremacy and is against "the system in this country made for the black man to fail." And Jhonnette Deveaux, daughter of the voodoo queen that Randy Lafitte sought out years before, works her healing powers as Randy's men and Panama X's forces converge violently on the local hospital. Will burning the old oak tree, Melinda Weeps, on Lafitte property end the violence as Louisiana black men fight against the racist powers that hold them back? Read and decide for yourself.

"One Blood" is brilliantly written and edited as author Amaru testifies to all the many people who helped him create this powerful novel. The suspense of whether Lincoln, Brandon, Karen and the other major characters will survive will engross the reader to the very last page of this story. The plot line switches back and forth between 2002 and the 1990's, and this only adds to the story's complexities.

The subplot of Moses, Malcolm and Walter Simmons' friendship adds to the storyline. Moses goes to jail while Malcolm and Walter get involved in the Civil Rights Movement. Lincoln Baker's life as an abandoned child taken in by Moses is another effective part of this good story. This book should be read by all and given a place of honor in modern fiction.
Echo of Souls
A. Shockey
2012 Finalist
322 Pages
Check current price
Fiction - Horror
Reviewed by Alice DiNizo for Readers' Favorite

Echo of Souls is the perfect book for this season of Halloween. Ronni Parker taking a leave from her company, has driven hundreds of miles across Florida to find her inheritance, a cabin nestled on Paloma Road in the backwoods land next to the Suwannee River. Raised by adoptive parents, Ronnie has been left her family's home by the grandmother she has never known. Ronni's lawyer, Mr. Saxton, warns her that the nearby townsfolk may not welcome her cordially, and Ronni finds truth in his words. Her birth mother apparently killed herself after Ronni was given as a baby to others to raise, and river dweller Jack, good friend to Ronni's grandmother, refuses to stay in the cabin after dark. Ronni senses a presence in the old cabin, but when she is nearly drowned in the bathtub, she knows there are unseen "presences" that might mean to harm her. Can old river-folk storyteller, Netta Jackson, help Ronni uncover those otherworldly beings?

Alishia Shockey has written an absorbing story that horror story fans will love. The plot holds true from beginning to end of the story. She does a first-rate job in revealing the identity of the ghost that haunts Ronni, leaving one word messages for her on the old sewing machine that runs itself. That Ronni's dead mother seems so loving, so welcoming, and then is totally lethal is a great piece of literary work. Characters such as Jack, Netta Jackson and Corbin Cox are well created and believable. This is a honey of a Halloween offering, a good read for any time of year. The wordy description at story's beginning is totally forgivable in light of the story to come.
Contact Author -