Dirt
Evil in the Heartland
John P. Goetz
2016 Silver Medal
628 Pages
Check current price
Fiction - Horror
Reviewed by K.C. Finn for Readers' Favorite

Dirt: Evil In The Heartland is a thriller novel by author John P. Goetz. In Goetz's familiar, darkly psychological style, the story begins in a tiny backwater town in North Dakota, where three unfortunate boys – Danny, Booger and the title's Dirt – grow up amid squalor and abuse. The violence in which they are raised dampens the spirits of all but one, who flees the town of Arvilla to discover that the rest of the world is almost as bad in its own way. He needn't worry though, for fate will pull him back to the dirt roads of home when a body is discovered and the finger points to one of three men. So begins a gritty tale where past and present collide.

As someone who's read all of John P. Goetz's previous books, I was very pleased to get my hands on Dirt, and it did not disappoint me. The narrative had all the descriptive prowess and small town charm of a Stephen King classic, landing the reader in a vivid setting with Arvilla, grounding them in reality before terrible and tragic events take place. Dirt is a boy born to father Tubbs, who regards him as just another pair of hands to work, and mother Trude who convinces herself that her son was born evil, and needs redeeming. Whilst the other two boys of the tale have slightly better upbringings, all three are thrown into genuine suspicion which kept me turning pages right to the end. Goetz's best work so far.
Soil-Man
Symphony, Book 1
Oz Monroe
2016 Gold Medal
277 Pages
Check current price
Fiction - Horror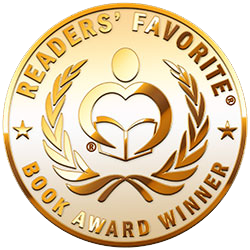 Reviewed by Tracy A. Fischer for Readers' Favorite

Wow! Just, wow! That's exactly what I thought when I finished reading Soil-Man: Symphony Book One by debut author Oz Monroe. This book is an epic beginning to what should be, by all accounts, an absolutely fantastic new series. Follow the story of Jon Aesop as he struggles to make sense of his world after what appears to be an angel tortures and kills his family. Formerly a man without religious belief, Jon must now suspend his previous disbelief in order to find his wife's soul. Fighting through bands of murderous angels to meet his goal, Jon seeks answers to the afterlife that he suspended long ago. And when he meets up with Var, an angel abomination, one who has existed for centuries - obsessed with revenge, hunting from the shadows - what they discover together in hell will change everything, forever.

I loved Soil-Man: Symphony Book One. Loved. It. How's that for a review? Well, it's truly how I felt about author Oz Monroe's fantastic new book. Unique, creative, edge of your seat adventure are just a few ways that I could describe this book, but in many ways, Soil-Man is indescribable. It's very rare for me to find a book that I find to be a real original. I'm a voracious reader, and it seems that many books follow similar templates, similar story lines. But Oz Monroe has managed to move away from that and he provides his readers with a plot line that they will not have read before. His scene setting skills are simply second to none, his characterizations are vivid, and his overall storytelling skills are superb. Any reader who likes a good book of supernatural fiction, or just a great work of fiction in general, should absolutely read Soil-Man as soon as they possibly can. I, for one, cannot wait to read more from the incredibly promising new author, Oz Monroe, as soon as possible, and hope that he is deep into the second book of this series. If it's anything like Soil-Man, it will be a book that is not to be missed!
Return to Mateguas Island
A Tale of Supernatural Suspense
Linda Watkins
2015 Finalist
408 Pages
Check current price
Fiction - Horror
Reviewed by Melinda Hills for Readers' Favorite

When Karen Pierce returns to the island, the sleeping spirits reawaken and strange things begin to happen again in Return to Mateguas Island: A Tale of Supernatural Suspense by Linda Watkins. Reluctantly accompanying her twin daughters and her husband to the Island where there are hidden memories, Karen is quickly caught up in the swirl of supernatural events that threaten to affect everyone around her. Terri and Sophie want to investigate the circumstances of their father's disappearance 10 years earlier, but stir up forces that would have been better left alone. Unfortunately, one of the twins has inherited her mother's connection to the spirits and is pulled into a mystery that nearly scares her to death. Secrets build up, tearing some relationships apart, but some new connections are created that provide Terri with the strength she needs to complete a mission and preserve the natural balance of things. Will the tragedies of the past be repeated or can the demands of the ancient god of the dead be satisfied and the chain of loss broken?

Linda Watkins brings readers back to a picturesque Maine island in Return to Mateguas Island: A Tale of Supernatural Suspense. This is a quick-paced story portraying a wide range of human emotions, deadly supernatural forces and ancient Native American beliefs that may help the characters survive the ordeal in store. It explores the depths of love and loss, dedication and defiance, innocence and desire - all in spite of the threat of losing everything. This is supernatural fiction at its best with a hint of coming-of-age enlightenment to appeal to younger readers as well as readers of all ages.
Behind Blue Eyes
The Good The Bad & The Blood
DM Wolfenden
2015 Honorable Mention
318 Pages
Check current price
Fiction - Horror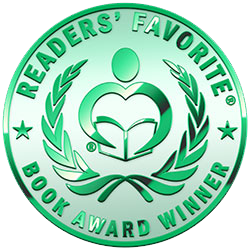 Reviewed by Heather Osborne for Readers' Favorite

Behind Blue Eyes: The Good, The Bad, and The Blood by D.M. Wolfenden is a vampiric horror novel chronicling the life of Cain, a vampire, and Mia, a human whom he protects throughout her life. Vasile, a vicious vampire with a lust for causing pain, rampages across the world, seeking a woman to become his mate. When he comes across Cain's mother, Elizabeth Sutton, he cannot resist her. After turning her, she is unwilling to do his grisly bidding, and he leaves her. However, her son, who has been fighting in World War II, returns and when he grows ill, Elizabeth is faced with the choice to change him, or he will die. Thus begins a whirlwind of events leading to Cain desiring to kill Vasile for what he had done to his mother.

I found this book to be very gruesome at times. I am not one to shy away from blood and gore, but it was described in such a way that I wanted to jump ahead to get past Vasile's scenes. I found Cain and Mia to be very sweet together, and I was rooting for Cain. I did like the storyline, as it was different from other vampire novels I have read. Overall though, I found Behind Blue Eyes: The Good, The Bad, and the Blood by D.M. Wolfenden to be an interesting read, and I am curious to see what happens next to Cain and Mia.
The Dark
David C. Cassidy
2015 Bronze Medal
437 Pages
Check current price
Fiction - Horror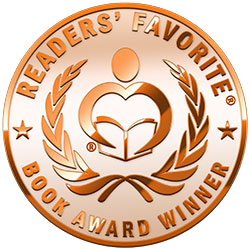 Reviewed by Charity Tober for Readers' Favorite

Move over Stephen King and Dean Koontz and make room because The Dark by David C. Cassidy is here! The Dark is everything that horror fiction fans want – scary, unsettling, relentless and so creepy that you will not want to read it at night. The story follows the Lisk family, grieving and unable to get over the loss of the father/husband who was killed in a car accident. The younger son Kelan feels guilty that he survived the accident and cannot get over his father's death. The rest of the family is not really coping either, but Kelan is having an especially difficult time with it. He ends up pursuing some dangerous activities and meets a new friend (which he thinks is a good thing) but it sets him on a horrific and deadly path with The Dark, a sadistic and predatory ancient evil that wants to consume and twist everything in the most sickening ways. Readers will be turning pages long after bedtime (which is probably not the best time to read horror novels!) just to find out what happens next!

I found The Dark to be a suspenseful, unsettling and horrific read (which I'm sure is a statement that will intrigue horror genre readers). The characters were all interesting, realistic and engaging. It was very heartbreaking to see how the Lisk family members were trying to cope, but unable to come to terms with the tragedy. The Dark was just a freaky and terrible evil and the author did a superb job in describing how The Dark finds its victims and draws them in (unknowingly) and claims them for its own. Fans of horror fiction are sure to find a new favorite author in David C. Cassidy.
A Field of Red
Greg Enslen
2015 Silver Medal
296 Pages
Check current price
Fiction - Horror
Reviewed by Nathan M. Beauchamp for Readers' Favorite

A Field of Red is a compelling mystery featuring a world-weary former police detective drawn into an investigation of the disappearance of two young girls in a small town in Ohio. The protagonist, Frank Harper, is well-drawn: crusty, disillusioned, and haunted by his past. Author Greg Enslen presents a fairly stereotypical lead, but sprinkles in enough interesting details to stop Frank from becoming an outright cliché. Frank isn't immediately likable (chemical dependence, a standoff attitude, unclear motives), but he grew on me as the book progressed.

Far more interesting were the secondary characters, most of whom didn't rely on genre tropes for their effectiveness. Without spoiling the plot, suffice it to say that those responsible for the disappearance of the little girls are unique and well done. I actually enjoyed those points of view more so than Frank's. In terms of plot, Enslen did almost everything right. The misdirection is subtle, never ham-fisted, and kept me guessing until about two thirds of the way through the book (I normally peg the "doer" by halfway, sometimes even sooner). Enslen uses some interesting storytelling methods to prevent things from becoming either too opaque or impossible to follow. This is both a "whodunit" and a "whydunit" and both threads drive the story forward.

The depictions of small town Ohio are vivid, accurate, and interesting. Having grown up in a small Midwestern town myself, I can verify that Enslen handles those aspects of the story with aplomb. Mysteries must always be about place as much as the characters, and Enslen gets that; he's an innate storyteller with terrific instincts. A Field of Red kept me turning pages the whole way, and never failed to entertain. If you enjoy a good mystery that really delves into the psychology of the characters and the ethos of place, you'll love A Field of Red.
Gated
Matt Drabble
2015 Gold Medal
288 Pages
Check current price
Fiction - Horror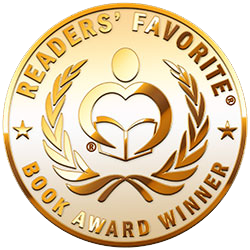 Reviewed by Lee Ashford for Readers' Favorite

Gated by Matt Drabble is a horror novel as good as any you will find on the market today. The town of Eden was the epitome of good, old-fashioned, friendly small-town America. It sounded too good to be true. It was. However, Michael and Emily Torrance didn't know that… yet. Having lost their first child when then pregnant Emily was hit in a freak accident, the Torrance's thought a change would be good for them. Living in the wet, cold United Kingdom, the email they received about Eden sounded like just the change they needed: move to an entirely new country, in an idyllic town, with zero crime, excellent jobs with lucrative wages, and warm, sunny days the year round. What could possibly go wrong in a place like Eden? Even the name sounded heavenly. In fact, the town's motto was, "Heaven on Earth, and Twice as Nice". But Eden held a deep, dark secret; one that was anything but "Heaven on Earth, and Twice as Nice".

Matt Drabble has written a number of horror novels, short stories, and short story collections. He is a gifted master of the genre, and will continue to make his mark for many years to come. Gated is as professionally written as anything written by the "big name" authors. In fact, Gated is such a well-written book I can't help but wonder if "Matt Drabble" is a pen name being used by one of the "big name" authors. Whether it is true or not, Gated is a book all fans of horror must read. It is pure horror, all the way through, with a sprinkling of the supernatural thrown in for good measure. I expect to see "Matt Drabble" on the cover of some seriously frightening horror stories for a good, long time.
You and Me Against the World
The Creepers Saga Book 1 (Volume 1)
Raymond Esposito
2014 Bronze Medal
326 Pages
Check current price
Fiction - Horror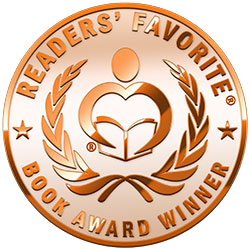 Reviewed by Jack Magnus for Readers' Favorite

You and Me Against the World is the first volume of Raymond Esposito's Creepers Saga. When we first meet Dr. Russell Thorn, he's working at Gulf Memorial Hospital in Florida. He encounters a baffling virus that begins with below-normal body temperatures in the afflicted. The virus seems to be airborne but can also be transmitted through contact with black bile which the victims vomit in later stages. At this point, they also appear to be mindless and violent, grabbing at their victims and eating them alive. The hospital quickly becomes a shambles as the virus spreads throughout staff and patients alike. Thorn is the designated contact for the hospital for the Federal Center for Disease Control, and he's stunned to receive a rather cavalier response to his report. Realizing that things are out of control, he attempts to persuade the head of pediatrics to get the new parents and their infants to safety with very limited success. He does persuade Susan,a pediatric nurse, to leave and accept a ride home with him, but any relief at leaving the hospital is short-lived. The afflicted, called Creepers because of their strange one-legged gallop, are everywhere; they are hungry, and they are on the hunt.

This is not just another zombie novel. Thorn and Susan meet up with a band of young warriors who've rescued a number of children and seniors and go on rescue missions with blasting music and skills learned through video games. As the Creepers develop homing and hunting skills, the rescuers become the hunted and begin a journey to Wyoming where the scarcity of population should mean there are fewer Creepers to contend with. Devin, the leader, Annie, the knife dancer, and Golden, the traumatized girl are just a few of the compelling characters in this first book of Esposito's Creepers Saga. Watching them grow and interact as a strong and determined team against overwhelming odds is what makes You and Me Against the World tick. I'm looking forward to reading the next book in this series.
The Hangman's Replacement
Sprout of Disruption
Taona Dumisani Chiveneko
2014 Silver Medal
Kindle Edition
Check current price
Fiction - Horror
Reviewed by Mamta Madhavan for Readers' Favorite

The Hangman's Replacement: Sprout of Disruption by Taona Dumisani Chiveneko is the story of a hangman. Zimbabwe's last hangman retired in 2004 and they now have to find a replacement for him. Not many come forward to apply because of the local belief that the murdered person's soul will come back to torment the hangman and his family. Abel Muranda is on his way to Harare to apply for the job. Abel needs the job desperately to feed his starving family. When he arrives, he realizes that there is much more to the job than just being a gallows operator.

The story is original and compelling. The reader sees a lot of twists in the plot. Abel finds himself surrounded by interesting and intriguing characters who indirectly and directly influence his life. The author has woven the various sub-plots into the main theme beautifully. All the characters in the sub-plots have their own story, but then the author's skillful handling of the subject makes the plot tight. The book will keep you absorbed till the end. Readers get to stretch their imaginations after reading the book, which has shades of sex, sorcery, violence, manipulation, and poverty. There are many complex scenes in the story.

It is an excellent read and readers will not be disappointed with the story. The book also exposes you to the African culture which is informative. I really enjoyed the story mainly, because of its originality and then because of the author's skillful handling of the subject.
Good Intentions
The Dead War Series (Volume 1)
D.N. Simmons
2014 Gold Medal
206 Pages
Check current price
Fiction - Horror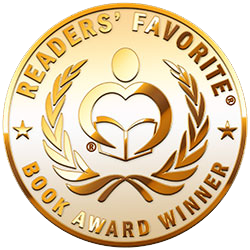 Reviewed by Lit Amri for Readers' Favorite

Dr. Vincent Masterson and his fellow scientist are commissioned with a huge amount of money by the military to revolutionize a compound to create super soldiers. Under pressure for the success of the secret project, the scientists give their very best. Unfortunately, the serum turns living things into a flesh eating zombies. Chaos occurs and survivors are struggling to keep themselves alive. This leads to another dangerous species to come out from hiding, which may or may not be a good thing for humankind. Good Intentions is the first installment of The Dead War Series by D.N. Simmons.

Frankly there is an overabundance of zombie stories for readers these days, which is not necessarily a bad thing, but some variety won't hurt. Good Intentions is a revolutionary take on zombies that blends fast-paced action and mystery perfectly. It is, ironically, an exuberant, well-paced story that leaves readers wanting more, while still being a self-contained horror adventure that will please readers who just want to relax with a fun book. It is definitely worth noting that D.N. Simmons has put her own spin on the urban horror fiction genre by including vampires in it. The story is intensely gripping; Simmons is absolutely superb at world-building, adding in little details and human touches that make this fresh zombie genre an absolute delight to read.

Overall, a quick read that has all the necessary elements for readers to sink their teeth into. Although the novel leaves a frustrating cliffhanger, no doubt the promise of an answer lies in the sequel.
Contact Author -