The Last Resort
Matt Drabble
2019 Silver Medal
332 Pages
Check current price
Fiction - Horror
Reviewed by Lex Allen for Readers' Favorite

The Paradise Resort, an ultra-exclusive luxury retreat for the rich, located on a remote island, has lost communication with the outside world. Sam, the son of owner Landon Verger, is worried. Knowing that his father has many powerful enemies, he hires a professional to investigate the island. Mac is a former Special Forces officer, known for her prowess and success in dangerous and hot situations. She and her team of mercenaries accept the mission, believing it to be simple investigate and report action. She couldn't be further from the truth. What began as a simple mission quickly becomes the most desperate fight for survival they've ever faced and there's only one thing Mac is sure of; not everyone will get out alive.

The Last Resort by Matt Drabble is a horror thriller that is not only a fast page-turner, but it's also one of those rare treats that stays with you days after you've finished it. The action is palpable and non-stop; the characters (as in all great stories) are larger than life while remaining true to life. Mac is center stage through this adventure that pits her skills (look up MacGyver, the TV series and movie) against a zombie horde like none you've ever experienced before. Drabble has created a new breed of zombie, fascinating in their abilities and deadlier than any I've read about previously. The conclusion is conclusive but leaves a hint of more to come. Perfect! High energy, action, and horror gore make The Last Resort a must-read for fans of this genre and all readers who enjoy action-packed thrillers with strong female leads. I'm among the latter group and hopeful of the hinted sequel.
Master of the Forest
Artyom Dereschuk
2019 Gold Medal
306 Pages
Check current price
Fiction - Horror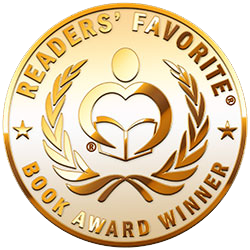 Reviewed by K.C. Finn for Readers' Favorite

Master of the Forest is a thrilling work of horror fiction written for adults and penned by author Artyom Dereschuk. In this story set in Russia, a young man leaves his small town for the big city of Moscow, stumbling upon a unique opportunity to work on a Siberian expedition. Hired as a black digger, his job is to uncover ancient ivory from frozen mammoths, but our hero realizes that he has much more to lose than he thought once he finds himself out in the cold and the dark. Thousands of miles from home, what begins as a psychological struggle turns fully supernatural when rumors of a mythical beast that guards the forest start to come true.

Readers seeking a fresh twist on Bigfoot mythology will be delighted with this austere, noir-esque Siberian horror adventure. Artyom Dereschuk writes in an authentically Russian style, reminiscent of Tolstoy or Nabokov, but with a modern, urban feel that highlights the many shades of grey in the gritty life of a Russian laborer. The first person narration takes us deep into both character and action throughout the novel, developing a keen sense of eerie quiet and imminent dread. When the sudden, graphic moments occur they are beautifully jarring, shaking up the mood and inviting readers to keep turning pages. Horror, thriller and noir fans can all find things to love about the dark atmosphere, but I also really appreciated the cultural aspects of the black diggers and the attitudes of old versus new in Russia which were explored. All of this makes Master of the Forest a deep, engaging and truly terrifying horror read.
The Last Odinian
Alec Arbogast
2018 Finalist
176 Pages
Check current price
Fiction - Horror
Reviewed by Romuald Dzemo for Readers' Favorite

Mystery, the occult, adventure, and the supernatural are all melded into one fantastic story in The Last Odinian by Alec Arbogast. It's a novel with a strong appeal to fans of urban fantasy. Guided by a telepathic message from his daughter, Edward Koenig comes to Pinemist Bay to find his family. In a town where nothing is what it seems, he knows his wife and daughter are in danger. Pinemist Bay has a shady past intrinsically linked to a pagan Scandinavian rite that has long been forgotten. Follow this character as he acquaints himself with a dangerous cult and navigates the less trodden paths of this mysterious town, risking the darkness that could swallow him. Can he confront the dark past of this town and still be same again? Will he be able to reconnect with his family and save them, with many evil eyes around him and strange happenings?

There is a lot to enjoy in this novel and what caught my attention is the meticulousness with which Alec Arbogast handles the setting. One gets the feeling that this is a story as much of a place as it is of the protagonist. The descriptions plunge the reader into the details of the woodlands, the strange topography, and the peculiarities of the city. The sense of mystery is so strong that it arouses the reader's curiosity and builds the tension. I got hints of Norse mythology in the writing and it is skillfully woven into the language. The pacing is measured, neither too fast nor too slow, but it is the author's ability to sustain the reader's attention that makes the story stand out. The Last Odinian will grab hold of your attention if you love beautiful and descriptive prose.

Demon King
Erik Henry Vick
2018 Finalist
644 Pages
Check current price
Fiction - Horror
Reviewed by Melinda Hills for Readers' Favorite

Sixth grader Benny Cartwright tries to do the right thing when he suspects there is something wrong with his friend, Toby, but no one is prepared for what the problem really is in Demon King by Erik Henry Vick. Switching back and forth from the original incident in 1979 to the climax in 2007, the problems in Oneka Falls, NY, arise, grow worse and finally come to a breaking point.

Three children had been abducted by an ancient evil that thrived in the town and the culprit was never discovered. Each was seriously damaged emotionally by the incident and relied on various coping mechanisms to deal with their experiences. In the 'present', three strangers come together in the town to ultimately root out the evil and put an end to it as well as their own issues with the past. From the confines of a mental institution and the halls of a university, two men arrive in Oneka Falls, along with a mass murderer with ties to the evil forces behind the abductions and deaths. When the pieces fall into place for a showdown, the only question is whether there is any hope for good to prevail against such a strong and insidious presence.

Utter terror and spiraling demonic involvement drive the plot of Demon King by Erik Henry Vick through intense action and psychological turmoil. Extremely well written, with clearly defined characters and steady action with surprising twists and turns, Demon King is a novel that is impossible to put down. Gripping and intense are only two words to describe the effect of the story, but if horror is your pleasure, that is all you need to hear. Erik Henry Vick is certainly an author to fill you with nightmares. Fabulous story. I loved it!

Agents of Shadow
The Keepers of White, Book 1
Richard Crofton
2018 Honorable Mention
459 Pages
Check current price
Fiction - Horror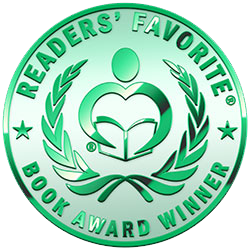 Reviewed by Anne-Marie Reynolds for Readers' Favorite

Agents of Shadow: The Keepers of White by Richard Crofton is book 1 of a horror series like no other. Megan Panco has moved to Lancaster, PA, to try to pick up her life after losing her mother. She has the perfect man, a strong belief in her faith, and is happy, as far as she can be. She has no idea that she is the key that the Agents of Shadow are looking for. The Agents of Shadow are a secret organization, using the dark arts to build up their wealth and power; they are a part of the very fabric of society, a part of every life and have no compunction about using whatever means they need for self-gain. The Dark Year is coming, and the agents are building enough power to rule humanity forever and it is up to Megan to stop them. How? By staying away from them, by not letting them capture her. Without Megan, there can be no Dark Year but is she strong enough to evade capture?

Wow! Agents of Shadow: The Keepers of White by Richard Crofton is some story! Richard Crofton has a real gift for telling a story and he has put it to good use here as he weaves a dark and terrifying tale, one that plays games with the mind. This is a story of good against evil, a story with an ingenious plot line and a ton of twists that are going to keep you guessing, right to the very end. The characters are an interesting bunch, each with their own story to tell and incredibly well developed. There is a lot of character building here, scene setting for the next book in the series, and I guarantee you will not put this down - you'll be too afraid! This book will make you question everyone you meet – are they who they seem to be or are they also involved in a dark, secret cult! The descriptions bring the story to life and make you feel like you are there as it happens. The suspense is electrifying and I really can't wait to read the rest of the series.

Siege at Hawthorn Lake
Murder on the Mountain
Paul G Buckner
2018 Honorable Mention
279 Pages
Check current price
Fiction - Horror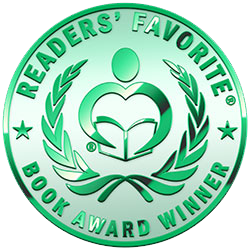 Reviewed by Susan Sewell for Readers' Favorite

Siege At Hawthorn Lake (Murder On The Mountain) by Paul G Buckner is an exciting thriller about an extreme encounter with Cryptid creatures. Troy Turner is a writer and thought that the solitude of living in a quiet and secluded area would be the ideal place to relax and work. He bought several hundred acres and a beautiful two-storey cabin nestled in the foothills of the Rocky Mountains. It is deer season, and two of his closest friends are eager to go hunting on his magnificent property. The morning after their arrival, they start out before sun up and go to their separate hunting stands. A storm front begins to move in and they decide to call it a day. As they gather their gear, the storm picks up, and in its wake something unprecedented happens. They are brutally attacked by a massive beast.

Stunned and injured, they become separated in the storm. Wounded and concerned for his friends, Troy takes his friend's Jeep and drives to town to get help. The storm escalates, causing the roads to become hazardous. Troy wrecks the Jeep and lies unconscious in the gathering snow. Someone driving by happens to see his vehicle and rescues him. While he is unconscious and in the hospital, one of his friends is found dead and the other one is missing. Troy is the prime suspect for the murder of his two friends. With the murderer being nonexistent, how can he prove his innocence?

Siege At Hawthorn Lake (Murder On The Mountain) by Paul G Buckner is an action-packed, mind-blowing thriller. This is an exciting and fast-paced novel that will keep you on the edge of your seat. My attention was caught at the very beginning by the breathtaking description of the scenery; it was idyllic. It gave the story a hint of mystery, and I was holding my breath, just waiting for something to happen. Then the creature makes itself known, and I couldn't put the book down until I reached the final word. This is an enjoyable and stimulating novel, and I recommend it to those who love thrillers and have an interest in Cryptids. If you love stories about Bigfoot and Sasquatch, then you'll love this book!
Dante's Town of Terror
Patrick R. Delaney
2018 Bronze Medal
412 Pages
Check current price
Fiction - Horror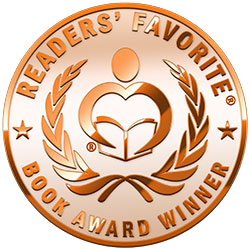 Reviewed by Anne-Marie Reynolds for Readers' Favorite

Dante's Town of Terror by Patrick R. Delaney is the first part of the Infinity Killer trilogy. A camping trip. It should have been the perfect weekend for Brian, Bill, and Cathy but it turned into the weekend from hell. Taking a wrong turn on the journey, the trio finds themselves lost in a deep forest. This is no ordinary forest though; it isn't just full of wild animals but monsters too. Monsters that are hungry for blood. On the run, they manage to find their way to a deserted town, a place they should have been safe in. But their hell was only just beginning. Constant rain, dead bodies everywhere, blood all over the place, a mysterious person from the past, everything conspiring to stop them from escaping. Just what is this town and can they get away with their lives? What should have been the perfect weekend is now a fight to survive.

Dante's Town of Terror by Patrick R. Delaney is a gripping story, alive with vivid imagery. The story is a little slow getting off the ground but when it does, you'd better hang on for dear life. Patrick Delaney has a real talent, a meticulous sense of detail that will leave nothing and everything to your imagination. The descriptions are excellent, bringing the story alive in your mind, seeing it, living it, and every chapter will leave you shivering in anticipation for the next one. Be prepared to enter a world like no other, a world of suspense, terror, a new dimension. Don't bother trying to work out the ending; every time you think you have it, you'll come up against something that changes everything. The characters' stories are brought out gradually and they are developed slowly but surely. Really looking forward to book 2; I hope it's as good as this one.
Even The Dead Will Bleed
Book Three of Tell Me When I'm Dead
Steven Ramirez
2018 Silver Medal
337 Pages
Check current price
Fiction - Horror
Reviewed by K.J. Simmill for Readers' Favorite

Phase one, infect a local population and turn them into engineered zombies. Phase two, relocate the patients who had the mutated strain for further experimentation. That appeared to have been the plan for Baseborn Identity Research, or at least the immediate one, but they hadn't taken into account Dave Pulaski and his insatiable desire to avenge his wife's death. They were playing the long game, but Dave's plan was simple - find Walt Freeman, the man responsible for his wife's death and the carnage in his home town, and kill him. The zombies, however, have upped their game; they've evolved once from draggers to cutters, and now they flay their victims alive. Whilst Dave will stop at nothing to deliver his judgement, fate puts someone in his path who gives him a whole new purpose. This person is Sasha, and she is the key to everything. But those in charge won't simply stand aside while he claims what could be their greatest triumph. Now he has a purpose, something other than revenge to die for, and nothing will stand in his way.

If you're looking for a suspense-filled, creative, well-executed, zombie apocalypse style read, then you really want to give the Tell Me When I'm Dead series a try. I came in at book three, Even the Dead will Bleed, but Steven Ramirez does an impeccable job at filling in the need to know details in order to make stand alone reading possible. I really appreciated the insertion of Spanish phrases as appropriate, and as a fairly competent speaker I was able to translate. However, the sentences are structured in such a way that the meaning is clear even with no knowledge of the language. This action-packed zombie gore-fest is not for the faint of heart as carnage and rising body counts are described in stomach churning, gruesome detail, but at no point is character development sacrificed. There is a perfect balance of character growth and development, action, intrigue and suspense that will keep the reader hooked from the first page to the ultimate conclusion. I've read my fair share of zombie style books, and this one certainly stands up there with the best. It's not your run of the mill, mass produced, zombie book; rather it is intricately designed, well-executed, imaginative and plausible. There's a lot to the plot, and I enjoyed every revelation.
MADNESS
ML Banner
2018 Silver Medal
302 Pages
Check current price
Fiction - Horror
Reviewed by Jamie Michele for Readers' Favorite

Madness by M.L. Banner is the story of Ted and TJ, a married couple with twenty years under their belts, embarking on a transatlantic cruise out of Malaga to enjoy some of the limited time they'd finally found together. From its onset, the trip seems doomed with flight delays and a near fatal dog attack as they are "luckily" able to secure a car to get them to their hotel. But this isn't just a normal pleasure cruise. As things begin to further unravel and animals begin to attack en masse, the pair finds themselves confined to the boundaries of a ship in what can only be described as the beginning of the end.

Madness by M.L. Banner packs a massive wallop from the first page of its prologue, a contaminant in 1712 Tenerife. Red eyes, crazed animals, and the gory demise of a man and his son set the tone for Ted and TJ's own cataclysmic voyage centuries later. The story is well executed and invites both thrills and horror from its onset, not a simple task in an age where apocalyptic novels abound. Banner has the skilled hand of a seasoned author where suspense building applies, and the descriptions in Madness read like a movie script...they are wonderfully detailed and fleshed out (bad pun regretfully intended). I'd recommend Madness to anyone looking for a fresh, unique, and exhilarating twist to the horror genre, but must warn readers that once they've picked the book up, they'll be hard pressed to set it back down. I loved it. Really, really well done!
The Muse
A Novel of Unrelenting Terror
Arjay Lewis
2018 Gold Medal
525 Pages
Check current price
Fiction - Horror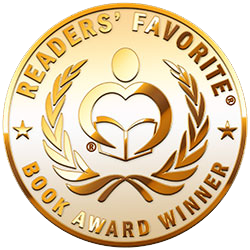 Reviewed by Rabia Tanveer for Readers' Favorite

The Muse: A Novel of Unrelenting Terror by Arjay Lewis is the story a very famous and enigmatic writer named Jack Court. He is wealthy, young and handsome on top of being successful. But all of this comes at a price. Jack has a sinister secret. Sure, he is very talented; however, that does not mean he did not get any help. He has a small yet menacing creature living inside him that demands Jack shed blood for his talent and his fame. This is a price that Jack gladly pays by becoming a serial killer, but things are about to change in his life.

When he is in an accident because of a reckless driver, the creature leaves Jack and finds refuge in an unsuspecting writer named Harold Godwine. Harold has no idea why all of a sudden he is writing better and neither does he know why he is having intense dreams of blood and bloodshed. He is perplexed, yet he has no idea how to stop them. Now Jack is on Harold's trail to get his creature back, but it is not that easy anymore. He is losing his humanity and an FBI agent is after him. What can Jack do now? Will he ever get his creature back?

Oh boy, this is one intense and wildly entertaining novel. Just saying that I enjoyed this novel would not be enough. I loved, loved, loved the way Arjay Lewis took hold of the story and took it to great heights. The novel is fast paced, engaging and simply too amazing to put into words. I loved and hated Jack, his development was on point. The suspense was killing me, but it was exciting and I didn't want the story to end. The Muse is truly an amazing novel. I wish I could forget it and read it again for the very first time! Intense, demanding and really good!

Contact Author -