The Covenant of Wickersham Hollow
An Occult Horor Thriller
Thomas A. Bradley
2021 Honorable Mention
354 Pages
Check current price
Fiction - Horror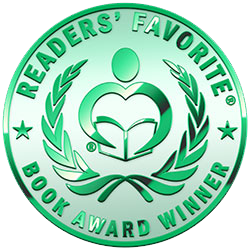 Reviewed by Anne-Marie Reynolds for Readers' Favorite

The Covenant of Wickersham Hollow by Thomas A. Bradley is an occult horror thriller. Annabel and Brian have lived their whole lives in the town, and they really should have known the history behind the old Wickersham place before they decided to buy it. Behind its façade hides a horrific secret dating back to 1697. On All Hallows Eve, a deal was struck. A deal was forged in the fires of hell, and now it waits, hiding in the shadows. Waiting for the next soul to arrive. Waiting for Annabel. What happened to the seven teenagers who thought it would be fun to spend the night there all those years ago? Will Annabel be the one to finally cleanse the house or just another victim?

The Covenant of Wickersham Hollow is a spooky, spine-tingling read that will stay with readers for a long time. The story flicks between timelines, giving us a history of the house and other events that have occurred there while guiding us through the present time. This is done particularly well by author Thomas A. Bradley, as you fall seamlessly between past and present, the story pulling you deeper in until you are fully immersed in the evil. The action doesn't let up, the story is well-paced, and the characters are real people, easy to like and relate to, developed as the story unfolds before you. The plot contains lots of twists and turns and plenty of scares and thrills to keep you turning the pages. If you are looking for something different in this genre, or you just want a way to escape the real world for a while, this is the book for you.
Mandala Mandela
R.J. Myles
2021 Silver Medal
312 Pages
Check current price
Fiction - Horror
Reviewed by Ruffina Oserio for Readers' Favorite

Mandala Mandela by R.J. Myles is a novel that combines crime and horror to deliver a wonderful reading experience. The setting is the town of Starvation, Oregon. In this novel, six teenagers — Crantz, Glenda, Linda, Bobby, Judy, and Luther — meet and set out on an adventure to Pricket's Barn, a barn that had something unique for each of the teenagers. When the local farmer, Fred Schroder, discovers a body in the barn, he is alarmed. But then there is something more shocking: all six teenagers have been murdered. But by who? While Joseph's guilt is accepted, Fred faces second-degree murder. The town hurries to get back to normal. But in the second part of the story, Richard John Myles returns home for his uncle's funeral after twenty years away. But who is John Myles and what is his connection to the murder of the six teenagers?

R.J. Myles' Mandala Mandela is a suspenseful novel with a wonderful plot. The plot is twisty and it is hard to guess what happens next. The story begins with a wonderful description of the town of Starvation, Oregon, with the morning shining down. The "contented big-bellied farmers" love the town and never shy away from telling curious passersby how the town received its name. As the story progresses, the reader gets a strong image of this little town that has a life of its own. The characters are well-developed and real. I loved how the author writes mystery into the story, making the reader wonder if the right person is held responsible for the crime. Mandala Mandela is written in wonderful prose — descriptive and laden with strong imagery — and it features a crime that rocks the tranquil life of a small rural community. It is gripping and entertaining.
The Brother's Curse
The Brother's Curse Saga Book 1
Christine M. Germain
2021 Gold Medal
403 Pages
Check current price
Fiction - Horror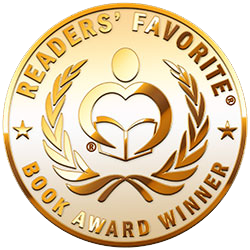 Reviewed by Jennifer Ibiam for Readers' Favorite

For the legion of shapeshifting demons to resurrect, an amethyst necklace must be retrieved and liberated. To retrieve this artifact, the wearer must die! This is the story of The Cursed Brothers, a thrilling horror novel written by Christine M. Germain. Crystal had just returned to Lakeview Falls, a year after her parents' brutal murder. Her birthday was fast approaching, and she received the amethyst necklace posthumously from her late mom. She also developed romantic feelings towards her new next-door neighbor, Jason. Unfortunately, her friends started disappearing one after the other. The culprit was the necklace, and two immortal demons were after it. Only Crystal can fight this battle. She will choose her destiny, whether to live or die. What will it be?

Whoosh! The Brother's Curse by Christine M. Germain offered a lot and lived up to its genre. Christine is such a fantastic storyteller that I felt the energies emanating from the novel. The plot was unlike anything I've ever read, very detailed and otherworldly realistic. I loved the sprinkle of humor that tempered the tension and fear. Character development was top-notch, and I loved their unpredictability. John and Trey were my authentic heroes in the book. They were the ones who truly loved; walking their talk all the way. I loved the writing style and the way words flowed effortlessly–almost poetically. The book cover was also very attractive and informative, telling me what to expect. This is the first book, and I can't wait to read other works by Christine.
A Thousand Miles to Nowhere
An Apocalypse Thriller
David Curfiss
2020 Finalist
292 Pages
Check current price
Fiction - Horror
Reviewed by K.C. Finn for Readers' Favorite

A Thousand Miles to Nowhere: An Apocalypse Thriller is a work of fiction set in the dark supernatural genre, and was penned by author David Curfiss. Playing with the usual tropes of the zombie genre to create something truly unique and more intense, Curfiss's dark tale begins in a world where a deadly virus has already been plaguing the planet for fifteen years. Protagonist Matt Tanner is a survivor at heart, but when a stranger arrives with a letter and a fresh batch of the infection, Matt must make a choice about his immediate future. There's a chance of a reunion with a brother he never expected to see again ... if he's willing to face all hell to take it.

Author David Curfiss writes with a great sense of pacing in this slow-burning yet constantly creepy horror novel. There's a sense of danger lurking around every corner as you turn each page, and Curfiss has a knack for balancing moments of sudden, shocking action against quietly tense scenes of emotional grief, the loss of friends and survivor's guilt. Protagonist Matt Tanner is an ideal vehicle for these themes, highly relatable in his everyman style and his approach to leadership and survival. There's real heart and grief in the close narrative, but also high contrast in the well-described action scenes and the visceral presentation of Curfiss's unique brand of wasted-away zombies. Overall, A Thousand Miles to Nowhere: An Apocalypse Thriller is a highly recommended read for horror fans looking for a high-quality zombie thriller.
Those Who Hunger
An Amish Vampire Thriller
Owen Banner
2020 Honorable Mention
Kindle Edition
Check current price
Fiction - Horror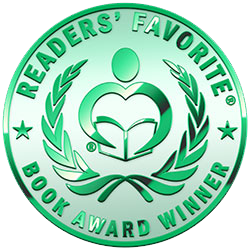 Reviewed by Lit Amri for Readers' Favorite

"The murder of Abel, his brother, was Cain's curse. He had shed blood, and blood would forever call to him." In Those Who Hunger (An Amish Vampire Thriller) by Owen Banner, a simple community in rural Pennsylvania tightly guards their ancient secret against outsiders as they live their lives strictly by their beliefs. Yet, the murder of a teenager attracts too much attention, particularly from two FBI detectives, Jacobo Barrabas and Keith Linguard, who are on the hunt for a serial killer. Sixteen-year-old Hadassah Zook knows what happened but she's not telling, especially when her family has their own issue to deal with. Then, two more murders occur, bringing more attention and causing turmoil in the Amish community. Who's to blame?

Owen Banner gives readers an intriguing and different take on vampirism by interlacing the popular theme with the reclusive nature of the Amish people. The story exudes underlying Amish country charm while propelling the mystery and shocking moments through its well-paced plot. The prose and dialogue excellently deliver a certain amount of fear before revealing surprising twists. I savored every chapter, suspenseful moment, and the core enigma of the blood-craving curse including the challenging bond between family members and community. Loyalty between characters is greatly tested by an ancient bane, desire, and guilt as Esther's, Haddie's, and Peter's character developments are riddled with unexpected challenges. A complex, spine-chilling tale from the Big Valley, Those Who Hunger is a satisfying read about the dark, twisted side of a quaint community.
Claw
Katie Berry
2020 Bronze Medal
549 Pages
Check current price
Fiction - Horror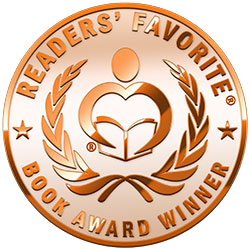 Reviewed by Teresa Syms for Readers' Favorite

Katie Berry, the author of Claw, transports the reader into the heart of the Kootenays where the gold rush of 1895 took place. Deep in the heart of the Cascade Mountains of Western Canada during the gold rush days, no one was safe in the town of Lawless. The name of the town, Lawless, speaks for itself for back in 1895 gold was prevalent as was theft and violence. That was then but now in Lawless, although the gold rush is over, times for the area are difficult with the change in the climate. Christine Moon is the new British Columbia Conservation Officer brought in quickly after the mysterious disappearance of her predecessor. Christine along with Austin and Trip, the local road and games authorities, band together to stop a ravenous predator that seems to be at the heart of multiple deaths, disappearances, and violent attacks. As Christine, Austin, and Trip track the ancient creature, they uncover a devious plot of corruption at the highest level in Lawless.

Claw by Katie Berry is definitely a thrilling page-turner. Her use of very graphic description and imagery, while telling the story of carnage, corruption and everyday life in the small mountain town of Lawless, British Columbia, truly draws the reader into the book. Not only is Lawless shrouded by the deadly ice fog at night, but uncovering what is plaguing the town and devouring the inhabitants is left up to our heroine, Christine Moon, the new Conservation Authority Officer, and her newfound friends, Austin, Trip, and Alex. With the knowledge and experience of the only survivor, Jerry Benson, the group sets out to locate and destroy the predator by any means. What they uncover while searching for the carnivorous beast is a story of corruption and murder that can bring the town of Lawless to its knees. Who will survive to tell the tale? I applaud Katie Berry for her work. She is an incredible story-teller and I look forward to reading more of her work.
Unleashed
A Science Fiction Horror Adventure (NecroVerse Book 1)
Aaron Bunce
2020 Bronze Medal
285 Pages
Check current price
Fiction - Horror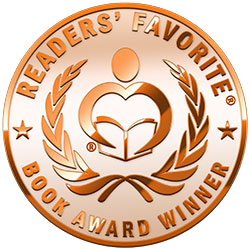 Reviewed by K.C. Finn for Readers' Favorite

Unleashed: A Science Fiction Horror Adventure is a work of fiction in the futuristic, thriller, and paranormal sub-genres, and was penned by author Aaron Bunce. Written as the opening work to the NecroVerse series, this high octane and highly appealing work focuses on a seedy backwater of the universe where something bad is just waiting to be awakened. The work is written for adult audiences and does contain the use of explicit language, some scenes of a sexual nature, graphic horror, violence, and horror. We find ourselves following the exploits of Jacoby, whose work on an asteroid mining platform turns into a fight for survival that threatens to engulf the whole of mankind.

Author Aaron Bunce has crafted an engaging work of dark science fiction that makes it feel as though you're reading through an intense world where destruction is only a heartbeat away. I enjoyed the fact that the work is visual, with powerful descriptive moments that don't hold back on giving you the scene in its every gruesome detail. This really enhances the horror elements of the story well and keeps you reading to soak up the next disaster to be uncovered. The character work gets better and better the more that we get to know our two central narrators, and what first appears as a classic group of science fiction characters develops into deeper people whom we can root for and relate to. Overall, I would recommend Unleashed to fans of horror and science fiction who like high octane action, fast-paced plots, and visual, visceral reading experiences.
Small Hearts
Bryan W. Dull
2020 Silver Medal
224 Pages
Check current price
Fiction - Horror
Reviewed by Romuald Dzemo for Readers' Favorite

Small Hearts by Bryan W. Dull is a unique story for me because I have never read anything like it, and while it is described as horror, I think it articulates the reality and the pain of those who have suffered tragedy in their lives. Emily Sinclair is a former educator who is now living in seclusion after the shooting of her third-grade students at Marie-Glen Elementary. She embraces an enforced solitude, afraid to meet the people of the town, but that doesn't stop her from having nightmares that throw her life into darkness. She feels too weak to fight and when she starts hearing voices that resemble those of her old students now dead, she knows she can't draw the line between dream and reality. Can the psychiatrist, Paul Cusick, help her reconcile with her thoughts and sentiments connected to that fateful day when her students were shot?

Small Hearts by Bryan W. Dull is dark and murky, yet strangely delightful; it is a story that explores the conundrum of human fear and pain and takes readers on the uncharted landscapes of loss and a world that is nightmarish. As I started reading this book, I got hooked by the strong character of the protagonist. She is real in every sense of the word and her personality enriches the psychological implications of this novel. The story is well-structured. There are many insightful passages and thought-provoking statements that allow readers to consider existential truths. One such is this: "No one ever tells you when you get older that some of the things that you hold dear in life will change at the drop of a dime." Small Hearts is skillfully written and the characters are richly developed. The prose is crisp and easy to read. Bryan W. Dull writes intelligently about an example of the horrors that plague our society and allows readers to get vivid glimpses of what violence can do to a loving soul. It is gripping, thoughtfully written, and hugely entertaining.
The Hag
A Horror Collection (The Bloodletter Collections Book 2)
Erik Henry Vick
2020 Gold Medal
655 Pages
Check current price
Fiction - Horror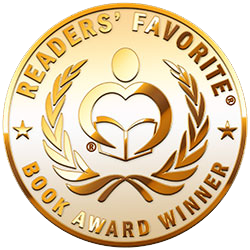 Reviewed by Rabia Tanveer for Readers' Favorite

The Hag: A Horror Collection is the second book in The Bloodletter Collections by Erik Henry Vick. This collection is a perfect example of heart-stopping horror fiction on steroids. Benny, Toby, Mike, Scott, and Shannon join hands once again to defeat the demons that have plagued the lives of people living in Oneka Falls. They know that killing Herlequin will make them a target and they weren't wrong. Now they have to fight Brigitta and LaBouche and this group of friends has to do something before they are caught by these demons. Benny and the others let Brigitta and LaBouche slip out of their clutches once and now they are paying the price. Now this group has to scramble for cover and pray to make it out alive while making sure Oneka Falls is safe from these waking nightmares.

I really love the way Erik Henry Vick writes. He has a gift for weaving pictures with words and making sure the reader is right there in the story with his characters. I'm usually not a fan of horror fiction, but I'm a fan of Erik. Book three, Wrecker, sets the tone of the story and makes sure the reader is hooked while book four, Black Swan, brings a very satisfying conclusion to the struggles of the characters. Benny, Toby, Mike, Scott, and Shannon make a cohesive unit that works together really well and the author makes sure all five of them get enough page space for the reader to connect with all of them. The atmosphere is sinister from the very beginning and the tension keeps building until the end. This is a fantastic collection that will absolutely be adored by readers who enjoy horror fiction.
Memoirs of a Transferable Soul
W. Town Andrews
2019 Finalist
Kindle Edition
Check current price
Fiction - Horror
Reviewed by K.C. Finn for Readers' Favorite

Memoirs of a Transferable Soul is a work of curious and intriguing literary fiction by author W. Town Andrews. Fictionalized in part from strange experiences of a real-life figure, the plot focuses on a dying man who discovers a method of survival by inhabiting others when their souls have departed. Separating his soul and taking this wandering course sets the narrator on the path of necessity, for he must continue to dance with the dead and near dying in order to maintain his own newfound strength. This 'danse macabre' leads him into a new secret life, with much to learn about life, death, and mysteries beyond it all.

Literary in its purest form, the considerations about death, medicine and the nature of the terminal are almost spine-chilling in their creation by author W. Town Andrews. There is a definite talent for atmospheric creation, both when the strange journeys are made and in the overall journey of the narrator himself, leading to important questions which are sure to haunt readers long after the experience of the novel is over. The plot, as such, is a series of episodes which take a strange narrative twist and turn, bringing readers along with such immersion that you almost begin to believe that you are the one doing the inhabiting, melding narrator and reader into one for the experience. Strange, although perhaps not for all literary fans, this work is certainly amazing and incredible in conception and execution, making Memoirs of a Transferable Soul a highly recommended read.
Contact Author -