Recommend this book:
Go Away Home
Carol Bodensteiner
2014 Silver Medal
380 Pages
Check current price
Fiction - Historical - Personage
Reviewed by Samantha Rivera for Readers' Favorite

Liddie is a farm girl who's never wanted to stay there. She's always wanted to explore the world and she's finally gotten the opportunity. But then things change at home and she is forced to change her plans. When her luck turns around yet again, Liddie is determined to make the most of the opportunity. Escaping her farm is more wonderful than she could have dreamed, but at the same time Liddie isn't sure what she wants to do with her new-found freedom. Being a seamstress is everything she could have imagined, but there's much more to living in the city than just the job that she wants. Go Away Home is the perfect story of coming home.

If you've ever had bigger dreams than your current circumstances allow then you know exactly how Liddie feels living on a farm and dreaming of the big city. I could definitely relate to her and that made it even better reading her story. There's so much happening for her and each time you think it's over there's more. Poor Liddie goes through a lot in her life, but that's nothing compared to what her friends and family go through. After all, there's danger and problems in everyone's life. I couldn't get enough of Go Away Home by Carol Bodensteiner. This was an amazing story and I will be recommending it to all of my friends. Excellent characters and an extremely realistic plot made this a great book that I know I will be reading again.
Recommend this book:
The Ambitious Madame Bonaparte
Ruth Hull Chatlien
2014 Gold Medal
495 Pages
Check current price
Fiction - Historical - Personage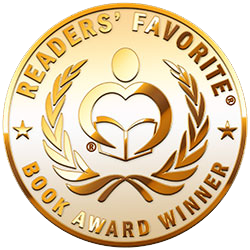 Reviewed by Lit Amri for Readers' Favorite

The Ambitious Madame Bonaparte by Ruth Hull Chatlien tells the true story of Elizabeth Patterson Bonaparte, better known as Betsy. She was the daughter of a Baltimore merchant, William Patterson, and was the first wife of Jérôme Bonaparte and sister-in-law of Emperor Napoleon I of France. I enjoyed learning about Elizabeth 'Betsy' Bonaparte as my knowledge about her is almost non-existent. Getting to know one of the historical figures famously known as the 'Notorious Belle of Baltimore' through this novelized fact-based book is pleasant and enlightening at the same time. Betsy attended Madame Lacomb's Academy and studied history, culture, mathematics and French – knowledge that would later serve her well.

I personally think that Odette, Madame Lacomb's slave, was an important catalyst for choices that Betsy made in her life – regardless whether Odette's prophecy was legit or not in the first place. It still amazes me what we can learn from someone back in the past. Betsy's determination transcends time because she was a strong-minded woman who shaped her own destiny, despite the obligatory limitations that society and her family tried to impose on her. Her choice to be with the man she loved, her fight for her marriage, plus her daring French fashion sense showcased her strength, charisma and wit. This is a laudable work from Chatlien. Her writing resonates with elegance, yet is simple and clear. It is easy to become absorbed in this well-written historical novel. The Ambitious Madame Bonaparte will appeal to all avid readers of the genre.
Contact Author -