Sister Witch
The Life of Moll Dyer
David Thompson
2018 Finalist
265 Pages
Check current price
Fiction - Historical - Personage
Reviewed by Romuald Dzemo for Readers' Favorite

Sister Witch: The Life of Moll Dyer (Legends of the Family Dyer) by David Thompson is a paranormal tale with a dark edge, a story that powerfully demonstrates the irresistible pull of evil and allows the reader to follow one woman's journey as she struggles to find a suitable response to her family's evil and mysterious legacy. Moll Dyer had thought that life would be different when she immigrated to the New World. Now in Maryland and far away from home, she is somewhat hoping that things could work out for her, but the call of the succubus continues to awaken the darkness in her. Can she resist the evil spirit? That is a question whose answer the reader has to find out.

David Thompson had me enthralled by his story and I couldn't leave his protagonist for a moment. There is a darkness that whispers through the narrative, a sense of the tragic that is both unsettling and attractive. It isn't easy to weave a story that makes the reader feel the supernatural, and to create characters that are as real as they are beguiling, but David Thompson has succeeded in doing both. His narrative voice is compelling and natural and readers will enjoy the way he unveils the inner workings of the minds of the characters and the language of their soul. I felt like this was legend, but the beauty of the narrative voice makes readers feel as if they are reading something very real. Sister Witch: The Life of Moll Dyer (Legends of the Family Dyer) is a gorgeous treat for fans of the paranormal. It is gripping and pulsating.

Slipper
Hester Velmans
2018 Bronze Medal
380 Pages
Check current price
Fiction - Historical - Personage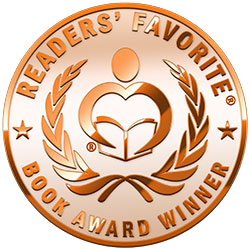 Reviewed by Thomas A. Peters for Readers' Favorite

For beautiful Lucinda, being born into a well-to-do aristocratic family in 17th century England should have been the beginning of a life of opulence and ease. Unfortunately, her mother, fifth daughter of Lord Hempstead, was disgraced by becoming pregnant while unwed and died shortly after giving birth to Lucinda. Possessing only a pair of her mother's glass-beaded slippers and otherwise penniless, Lucinda is relegated to a position within the family barely above that of the servants and is raised by a kind maid named Bessie Goose, who treats her lovingly as if she were Lucinda's mother. Growing up in the household of her cruel family, Lucinda spends her idle moments daydreaming and imagining how her life might turn out if fairy tales were true. When a handsome soldier, Captain Henry Beaupree, is presented to her, Lucinda becomes infatuated and, despite being ill-used by the man, imagines time and again ways in which they might live happily ever after.

Lucinda is so besotted with Henry, and so deeply believes her own fantasies, that she naively follows him from England to the continent and into the middle of the Franco-Dutch War. It is there that she finally becomes disillusioned with Henry, only to transfer her romantic whims onto the person of John Prynce, a down-to-earth surgeon who is "a man of principle in an age of meager morality." At first it appears that Lucinda may find her storybook ending with this man, but the truth of John's unfortunate past is revealed, and the spell between the two happy lovers is broken. Circumstance then requires Lucinda to learn to stand on her own two feet and, thanks to her talents, she comes to meet Charles Perrault, the true-life French author of The Tales of Mother Goose. Despite having written some of the most enduring fairy tales in all of history, it is Perrault who helps Lucinda to make the decision to create her own happy ending by taking charge of her own destiny instead of squandering her life waiting for the caprices of fate to present her with happiness.

Hester Velmans' Slipper is an unexpectedly honest modern novel clothed in the traditional tropes of historical romance. Despite thematically re-imagining the origins of several popular fairy tales (Cinderella chief among several), as a bildungsroman the story is refreshingly authentic in the growth of Lucinda from an unfettered idealist to a nearly-perfected realist. The story contains a depth of nuances and even on page one the author's knack for joining the fairy tale statement "died of a broken heart" with an utterly direct, medically accurate description of Lucinda's mother's death effectively foreshadows the philosophical authenticity of this novel which is so neatly played out in the final scene through the metaphorical use of the titular slipper. Velmans' narrative, frequently a direct address to the reader in which she brutally critiques the evils of contemporary 17th century society with a modern voice, is perfectly balanced against the dialogue and expertly detailed historical reality in which the characters of this novel live. The charm of the protagonist, as cringe-worthy as some of her more immature actions may be, is more than potent enough to draw the reader along through a story that both pointedly charges us with taking command of our own fate, and tasks us with deciding for ourselves what the moral of our own story should be.

The Composer's Legacy
Michael DeStefano
2018 Silver Medal
331 Pages
Check current price
Fiction - Historical - Personage
Reviewed by Divine Zape for Readers' Favorite

The Composer's Legacy by Michael DeStefano is a beautiful work of fiction, based on a historical personage, that combines the arts with the great skill of storytelling to offer readers an amazing treat. David Whealy is a renowned California music professor who tumbles on an unexpected inheritance. It all starts with a simple, short letter that reads: "You have been named sole beneficiary to the estate of Mr. James Burton West. Further instructions will be forthcoming in accordance with the wishes of the benefactor."

David's life changes suddenly as he finds himself catapulted to the other side of the country, digging into the significance of his inheritance from one of the world's best music composers. He finds more than unpublished music, and it seems to David that his benefactor didn't even know the extent of his own wealth, guarded in the family from one generation to another since 1724. Now, he'll find out about his colonial ancestor and an iron key that opens to a secret that could even change the destiny of the entire nation.

The Composer's Legacy is a great work, brilliantly plotted and intelligently written. The reader will enjoy the appreciation of fine music, the excellent writing, and the gripping plot. Michael DeStefano is a great storyteller and his writing features some of the finest literary styles, including a masterful use of the epistolary, great dialogues, and an engaging narrative style that will have the reader gripped from the beginning to the end. The cast of compelling characters, the well-handled themes, and the strong storyline are elements that set this novel apart as a work of great entertainment.


The Secret Journals of Adolf Hitler
Volume I - The Anointed
A. G. Mogan
2018 Gold Medal
336 Pages
Check current price
Fiction - Historical - Personage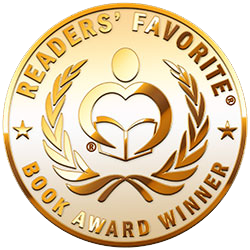 Reviewed by Romuald Dzemo for Readers' Favorite

The Secret Journals of Adolf Hitler by A.G. Mogan is a gripping opening book that explores the psychology of one of the historical personages that have shaped the course of modern history, the man responsible for the death of millions of people, Adolf Hitler. Most people will always remember Hitler in association with the Holocaust, but few historians have been able to penetrate the depths of Hitler's mind. What was it that made him tick? What were the factors — familial, social, and environmental — that made him a historical conundrum that has haunted the human mind, a vile and ruthless dictator, an unpredictable psychotic? In this novel, the author allows Hitler to speak for himself, recreating an exciting character that readers will want to explore, a character who gives clear answers to these questions.

This well-researched and compelling historical novel took me by surprise in many instances and I had no doubt, as I read through the pages, that the author has spent time studying Hitler. I was surprised at some of the facts the author unearthed about Hitler's troubled childhood, including the abuses, begging in Vienna and nurturing an unrequited love. In these pages, the reader meets the Hitler that history ignores and they can get to the root cause of his madness. Told in Hitler's own voice, the story is captivating, rich in imagery and psychological depth. A.G. Mogan's writing is great and I enjoyed the historical references, the clear and compelling narrative voice, and, above all, the portrait of the protagonist. The Secret Journals of Adolf Hitler will entertain and inform both fans of history and psychology and any reader who loves well-crafted stories with characters that are developed to feel as real as one's road trip companions. This one is an awesome treat for fans of historical novels and I can't wait to read the next book in the series.
In the Shadow of the Storm: The King's Greatest Enemy #1
Anna Belfrage
2017 Finalist
385 Pages
Check current price
Fiction - Historical - Personage
Reviewed by Geoff Baggett for Readers' Favorite

Anna Belfrage's In the Shadow of the Storm is the first installment in her new The King's Greatest Enemy series. The setting is 13th century England. The novel follows the adventures, joys, and heartbreak of Kit … a beautiful young woman who is forced into a marriage not of her choosing. In time she cannot avoid falling into passionate love with her new husband. But her groom, Adam de Guirande, owes his position and properties to his lord, Sir Roger Mortimer. Indeed, he owes the lord his very life and existence. And as a man of honor, he follows his lord at all costs, even into rebellion against King Edward II and his torturous, bloodthirsty ally, Hugh Despenser. When the rebellion is crushed and the vengeful retribution begins, the lives of Adam and Kit de Guirande become nothing short of a quest for survival.

In the Shadow of the Storm is an epic story. Its villains are dark and heartless and its heroes are valiant. The character development is impressive. In the beginning Kit is a meek and obedient character, easily manipulated into obeying the demands of others. But as the storms of life bear down upon her, she develops a deep strength and resolve. She becomes an outspoken advocate for honor and truth. She defends her husband, family, and home with the ferocity of a wounded lioness. Her husband, Adam, also experiences a growth in character throughout the story, though not as dramatic as Kit's. It is his unexpected and deep love for his wife that moves him beyond the typical warrior male of his time period. This love draws out of him an almost unexpected level of sensitivity. I thoroughly enjoyed the read. The proof is in the fact that I was left wanting more at the end. I am actually tempted to purchase the next volume in the set. This is the mark of a skilled and suspenseful author.
The Laird's Kidnapped Bride
Mysty McPartland
2017 Finalist
119 Pages
Check current price
Fiction - Historical - Personage
Reviewed by Ray Simmons for Readers' Favorite

I liked The Laird's Kidnapped Bride by Mysty McPartland very much. Actually, to be more accurate, I love the heroine of this historic novel, Lark. She is quite a woman. As you can guess by the title of the novel, Lark is kidnapped. As a matter of fact, the story opens right in the middle of the kidnapping, which is a great place to get a look at Lark's mettle as well as jump into the plot. I don't want to go into the reasons for the kidnapping as that would be something of a spoiler for the astute reader, but all is not as it first appears to Lark, and soon she will have to make some difficult decisions. Lark is more of an action person than she is a thinker, but she is far from stupid.

The thing I probably like most about The Laird's Kidnapped Bride, besides the unyielding Lark, is the dialogue. I'm not from Scotland so I don't really know how accurate this dialogue is, but it felt very fictionally accurate, both in the way it is written and spelled, and in the difference in tenor between most of the lairds and ladies and the common classes. The dialogue was as much fun as any I have read in a long time. If you want a flowing, fun read that ends too quickly, then read The Laird's Kidnapped Bride. You won't find a leading lady with more gumption anywhere. Mysty McPartland knows how to write great historical romantic fiction.
Days of Sun and Glory
The King's Greatest Enemy #2
Anna Belfrage
2017 Honorable Mention
367 Pages
Check current price
Fiction - Historical - Personage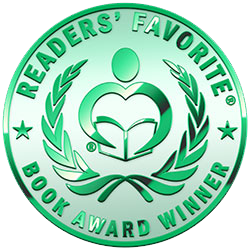 Reviewed by Divine Zape for Readers' Favorite

Anna Belfrage's Days of Sun and Glory is a powerful historical novel set against the backdrop of a turbulent political landscape. It's England during the reign of King Edward II, in the 14th Century. Roger Mortimer has betrayed the king and hatched a rebellion that has not succeeded; nevertheless, the rebellion has led the king and his royal chancellor, Hugh Despenser, to not trust anyone, especially those who have served under Mortimer. It is in this climate that Adam Guirande finds himself. Can he prove to the king and the unforgiving chancellor that he is still worthy of trust or should he pursue an alternative route to protect himself and those he loves? Adam is not alone, because his wife who serves in the Royal Court is with him, and he has the favor of the Queen, but can they help him against the evil ways of the chancellor?

Days of Sun and Glory by Anna Belfrage is an acclaimed work in the historical genre. It is a work that is created with powerful tools, including memorable characters, a fascinating political and historical setting, and plot-driven conflicts. The author knows how to make history come alive, and readers will root for many of her characters. I loved the intense drama in this work. I loved the language, which I found flawless. I loved the pace, the numerous moments of suspense that could make the reader feel like they'd have a heart attack if sustained for long. Belfrage is an accomplished author who knows how to delight readers with a beautiful tale, without failing to let them know where the tale comes from. I recommend this book for anyone who's into historical fiction. If you've ever loved the history of England, then you'll be hugely entertained by this story. Great writing. Great plot. Great characters.
Madame Presidentess
Nicole Evelina
2017 Honorable Mention
430 Pages
Check current price
Fiction - Historical - Personage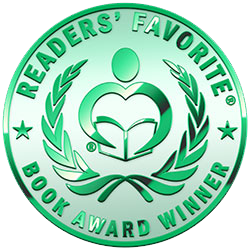 Reviewed by Deborah Lloyd for Readers' Favorite

Nearly fifty years before women were granted the right to vote, Victoria Woodhull ran for President of the United States. The ballot in 1872 included the Equal Rights Party; Victoria was the presidential candidate and Frederick Douglass, a former slave, was the vice-presidential candidate. This historical fictional work is certainly riveting. In Madame Presidentess, author Nicole Evelina relates the story of this little-known woman. Victoria was born in a small Ohio town, to an alcoholic, conniving father and an unbalanced, religious-zealot mother. Victoria and her sister Tennie had the gift of talking to spirits, and her father schemed to take advantage of this gift. Thinking she was leaving this abusive home, Victoria married Dr. Canning Woodhull, also a dishonest and abusive man. By following the guidance of her spirit guide Demosthenes, she created an incredible life of wealth and fame. Her second marriage to James Blood, and her beliefs in Free Love and equal rights for women had its great moments, as well as many adversities.

Author Nicole Evelina presents a realistic and fascinating account of a woman who should be recognized in the history books in her novel Madame Presidentess. Ms. Evelina is certainly a skilled storyteller and writer. The book depicts an era of great change, and the author captures the morals and laws of the time affecting all women. How Victoria Woodhull challenged the leaders and moral standards of the day is certainly an important lesson. This excellent book is required reading for anyone trying to understand the roots of the fight for women's equal rights.


A Strange Beginning
Book 1 of The Byron Series
Gretta Curran Browne
2017 Honorable Mention
430 Pages
Check current price
Fiction - Historical - Personage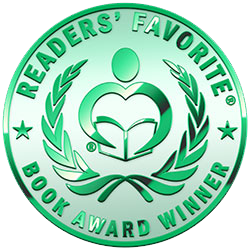 Reviewed by Arya Fomonyuy for Readers' Favorite

A Strange Beginning is the first riveting entry in The Byron Series by Gretta Curran Browne, a story that transports the reader into the early life of one of England's most respected personalities and a poet who is favored by many across the world — including me. The author takes the reader into the very early part of the protagonist's life, when he was barely ten, living with his troubled Scottish mother in rented rooms in Aberdeen. When the reader meets him, he is miserable, going under the name of George Gordon, and abused in more than one way. Read on to find out the stunning discovery that his destiny is somewhere else in England, that he belongs to the aristocracy, and that his real identity, his real name, and his life are associated with wealth.

Gretta Curran Browne's writing — lyrical and inimitable — will seduce the reader right off the bat, with wonderful offerings of beauty captured in the setting, awesome descriptions of the social life at the time of Byron's early years, and wonderful insights into the protagonist's psychological bearings. Listen to how she captures the setting and how she connects it with a trait of the protagonist: "The mountainous beauty of the landscape of Aberdeenshire inspired in him his first great love, a love that was to stay with him for all of his life — a love of solitude." As one reads through A Strange Beginning, one is in no doubt that the book is well-researched, with relevant historical references and themes that will connect the reader to the England of Byron's time. It is compelling and utterly delectable to read, a great read for fans of Byron, and readers who are into well-crafted historical novels.

Blood Moon
The Mercy Carver Series Book 2
Jana Petken
2017 Bronze Medal
Kindle Edition
Check current price
Fiction - Historical - Personage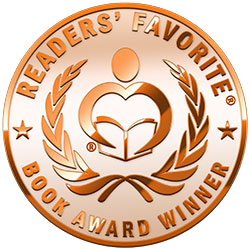 Reviewed by Chris Fischer for Readers' Favorite

Boy oh boy! The second installment in author Jana Petken's Mercy Carver series, Blood Moon, is definitely a fantastic read, continuing the story of our heroine, Mercy Carver, as she strives to make her way in America. The country is now embattled in the Civil War, and Virginia has been invaded by the Union army. Working as hard as she can to be united with Jacob, who is now an officer in the Confederate Cavalry, Mercy also continues to help runaway slaves make their way to freedom. When Union soldier Isaac Bernstein continues to pursue Mercy, and Jacob seems to be questioning her more and more, and her old madam chasing after both her and Jacob with a seemingly ever-growing sense of anger and revenge, it seems less and less certain that Mercy's life will ever turn out the way that she hopes.

Blood Moon was a great book. I read it from start to finish, hardly taking a break, that's how much I enjoyed it. Author Jana Petken has done an excellent job in continuing the story of Mercy Carver. In the second book in the series, the action doesn't slow down a bit, and again, the historically accurate details in this novel will make the reader feel as if they are truly in the middle of Civil War era Virginia. Any reader who enjoys historical fiction, romance or a suspenseful read will simply love Blood Moon. I will be anxiously waiting for the next edition in the Mercy Carver series, and I hope that Jana Petken will be ready to release it soon!
Contact Author -