Antonius
Son of Rome
Brook Allen
2020 Silver Medal
299 Pages
Check current price
Fiction - Historical - Personage
Reviewed by Maria Victoria Beltran for Readers' Favorite

Brook Allen's Antonius: Son of Rome is about the life of young Marcus Antonius after his father dies in disgrace in Rome. The Roman Republic is waning and the young man yearns to restore his family's honor. Handsome and possessed of military talent, he's now entering manhood and falls prey to the excesses of a licentious Roman society. After an episode of whoring, gambling, and drinking, he finds himself mired in debt and grieving the death of his wife and unborn child. The political situation is dangerous while personal and political tragedy haunts his family. With help from a relative, the rising politician Julius Caesar, he finally earns a military commission, where he struggles to earn the respect and admiration of the soldiers, proconsuls, and kings that he deals with on his way to his destiny.

Antonius: Son of Rome by Brook Allen is the first installment in a trilogy about the life of Marcus Antonius. More popularly known as Marc Anthony, a lot of books have been written about him but none is probably more introspective than Brook Allen's compelling trilogy. One of history's most controversial figures, Marc Anthony's life seems like an open book, but it is largely based on accounts written by his enemies. Allen's book, however, is an objective and microscopic look at the early life of Rome's iconic symbol of love and power. Antonius: Son of Rome is a revealing story of the young Marc Anthony. Growing up in the shadow of a disgraced father, this noble son of Rome has a very uncertain teenage life but he will go on to become a very promising soldier and this is just the beginning of his remarkable life story. Kudos to Brook Allen for introducing us to the real person behind the enigma that is Marcus Antonius.
A Runaway Star
A Biographical Novel, The Lord Byron Series Book 4
Gretta Curran Browne
2020 Gold Medal
402 Pages
Check current price
Fiction - Historical - Personage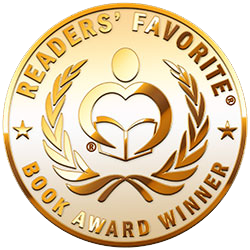 Reviewed by K.C. Finn for Readers' Favorite

A Runaway Star is a work of fiction in the historical, interpersonal drama and Regency fiction sub-genres, and was penned by author Gretta Curran Browne. In this fourth installment of The Lord Byron Series we see our central figure's fame on the rise owing to the response to his latest works. But rumors follow Byron everywhere, not least those spread by people who were once close to him. His new adventures see him take to travel and meeting other figures, trying to put thoughts of Mary Chaworth out of his mind. So begins another torrid account of this real-life historical figure and his truly fascinating life.

Author Gretta Curran Browne takes much of her inspiration and detail directly from the letters, works, and diaries of Lord Byron, and it shows in every detailed facet of this excellent historical fictionalized work. What really stands out to make this so much more readable than a simple biography is the artistic license used to bring Byron and his contemporaries to life, lighting them up with fantastic dialogue, beautiful views of Regency England and Europe, and the society-obsessed way of life that he often raged against in his own way. I really appreciated the gossipy nature of the work and its focus on reputation and social standing, which will surely please fans of classics like the works of Jane Austen and the Bronte sisters. Overall, I would definitely recommend A Runaway Star to fans of the existing series, but also to anyone looking to enter the world of historical writing with an accomplished author.
I, Claudia
A Novel of the Ancient World
Lin Wilder
2019 Finalist
272 Pages
Check current price
Fiction - Historical - Personage
Reviewed by Ruffina Oserio for Readers' Favorite

I, Claudia: A Novel of the Ancient World by Lin Wilder is one of the fascinating books I have read — wonderful historical references, Christian and mythological underpinnings, with strong considerations of some of the troubling spiritual questions of all time. Born in Delphi and daughter of the last of the Oracles of Pythia, Claudia Procula is the wife of Lucius Pontius Pilate, who decides to share her story. Her husband already dead for several decades, Claudia lifts the veil and offers readers a unique version of events they have read in history and from a surprising perspective, that of the wife of one of the key players in the drama of the agony and death of Jesus.

This narrative captures the early culture of the Jewish people and the friction between the religious authorities and the Romans. One interesting element is the portrait of Pontius Pilate, which is different from what popular literature has created of the man. "Like me, Lucius is the subject of vast ignorance, lies, and injustice. The very name Pontius Pilate has become synonymous with cowardice and betrayal." The narrative from the perspective of the protagonist is powerful, even absorbing. Lin Wilder allows the story to flow through the words of the daughter of an Oracle, a voice that reflects something deep and mysterious. Listen to how she describes herself: "I am nearing the end of my life. Seventy-nine years lived as a shadow, a face behind a curtain, whispering the residues of a dream. Insubstantial, unheard. But my time of silence is done." The use of biblical allusion, religious symbolism, and mythology transforms the narrative and creates a spiritual atmosphere that is intriguing and exciting.

The prose in I, Claudia: A Novel of the Ancient World is gorgeous and the author's language reflects the setting. Beautiful scenes greet the reader's mental gaze, from the bustling surroundings to the day-to-day lifestyle in the house of Pilate. Beautifully paced, ingeniously plotted, and skillfully written, this novel is a page-turner for both fans of historical personages and narratives with strong religious themes. The author did the research thoroughly, but it is how the results of that research are woven into the story that will wow most readers.
By Eastern Windows
The Macquarie Series Book 1
Gretta Curran Browne
2019 Honorable Mention
246 Pages
Check current price
Fiction - Historical - Personage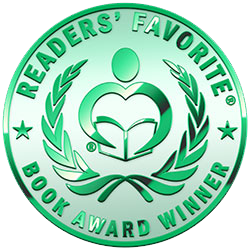 Reviewed by Kimberlee J Benart for Readers' Favorite

By Eastern Windows (The Macquarie Series Book 1) is the first novel in an epic historical fiction series by Gretta Curran Browne. Based on the life and times of British Major General Lachlan Macquarie (1761-1824), a famous early governor of New South Wales in Australia, it tells the story of a young Scot from the Isle of Ulva who enters the British Army as a boy. Returning to Scotland as an officer after serving in North America and the West Indies, young Lachlan finds his family on the brink of bankruptcy and poverty. Needing to provide for his widowed mother and brother, he returns to active service and departs for exotic India. There he experiences a place and people very different from his own and meets a young Englishwoman who quickly captivates his heart.

By Eastern Windows is an engaging story on many levels. Browne writes in lush detail and flowing narrative, evoking the people, places, and cultures of Europe, India, and China in the late 18th century. Lachlan is an admirable protagonist, a young man of dependable and steadfast character, well-liked by those under his command as well as those he serves, and devoted to his family even when he's far from them. The plot introduces a cast of characters which crosses cultural and religious lines and frankly acknowledges the racial prejudices and restrictive sex roles of the time. Browne displays great skill in expressing the subtleties of human emotions, from the tenderest passion to the deepest grief. Lachlan will experience both. Highly recommended. I look forward to reading the next book in the series.
No Woman's Land
A Holocaust Novel
Ellie Midwood
2019 Bronze Medal
314 Pages
Check current price
Fiction - Historical - Personage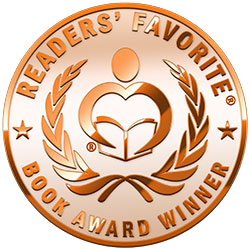 Reviewed by Joel R. Dennstedt for Readers' Favorite

The first and most important thing to say about Ellie Midwood, and by extension her intensely appealing historical novel No Woman's Land: A Holocaust Novel, is that this author's fine writing skills are superbly well honed. Any seasoned reader will immediately recognize a master at her craft, one both naturally gifted and creatively experienced, while the deepest pleasure desired by any avid reader, that derived from fully inhabiting a truly gripping, fascinating, and compelling story, rapidly seeps into a last conscious thought: I can relax now. With such good writing, I can sit here, without effort, and thoroughly enjoy a marvelous ride.

One is obligated to convey the plot of No Woman's Land; the story of a young German/Jewish woman who suffers the terrors of the Holocaust as already told by many others, one who falls in love with her unanticipated warden/protector with whom, eventually, she plans an escape. But that tells you nothing of the wonder of this book, unless one also shares why Ellie Midwood's writing creates such a compelling story and truly exceptional novel. Ms. Midwood's writing is intensely evocative, bringing vividly to life a time and place seen with stark reality by those fated to be there and then. This author has a deeply satisfying sense of the dramatic, choosing perfect details to augment her action, with a perfect ear for dialogue, and an ultra-keen eye for descriptive detail. Add to this her retention of a commonly and rapidly fading ability to write complex sentences without sacrificing readability or flow, and as I said, you have a master at her craft. With a truly grand novel to her credit.
The Far Horizon
The Macquarie Series Book 2
Gretta Curran Browne
2019 Bronze Medal
303 Pages
Check current price
Fiction - Historical - Personage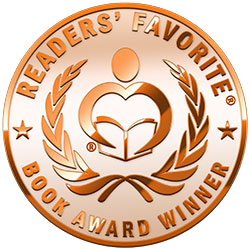 Reviewed by Ruffina Oserio for Readers' Favorite

The Far Horizon is the second book in The Macquarie Series by Gretta Curran Browne, a historical novel with strong and elaborately developed characters; a story that captures the beginnings of a nation that eventually became known as Australia. In this narrative, a British officer, Lachlan Macquarie, who has served his country in America, India, Egypt, and the West Indies is sent on a new mission, a place where life is very difficult. A strong hand is needed to help a population suffering from famine, tribal conflicts, and other ills, and Lachlan demonstrates a unique leadership. His young companion, George Jarvis, meets and falls in love with Mary Neely, a bitter young British woman who learns the joys of life from George. Can anything good be made of this convict colony?

The story is set in the early nineteenth century and follows strong historical characters in what once was a convict colony. The narrative is done in a clear and arresting voice. The plot is well imagined and it has wonderful historical elements, a setting filled with imagery that evokes the physical challenges. Against this backdrop, Gretta Curran Browne crafts a narrative that is gripping, weaving in themes of politics, love, colonization, and a lot more. The story is character-driven and I enjoyed the author's ability to show how the characters evolve. The romance between George and Mary adds an interesting spice to the story and readers will enjoy how love can transform a woman. I enjoyed the strong narrative voice, the vivid historical details, the compelling characters, and the skillful development of the historical setting.
The Inheritance
The Guernsey Novels Book 7
Anne Allen
2019 Silver Medal
312 Pages
Check current price
Fiction - Historical - Personage
Reviewed by Ruffina Oserio for Readers' Favorite

The Inheritance is Book 7 in The Guernsey Novels by Anne Allen, a compelling narrative steeped in mystery and featuring a historical personage that immediately catches the interest of the reader. The novel is set in 1862 and 2012. When her husband dies suddenly in 1862, Eugénie knows she has no future in Guernsey. When her path crosses with Victor Hugo, living in exile on the island near her home, everything changes for her. She becomes his copyist. A strong friendship quickly develops between the young widow, Victor Hugo and his mistress, Juliette Drouet. It is 2012 and Doctor Tess Le Prevost, born in Guernsey, is living in Exeter, but she is shocked when she learns she is to inherit her great-aunt's house on the island. There have been stories in her family about Eugénie and that she knew Victor Hugo. Was Victor Hugo the biological father of Eugénie's child?

This is a suspenseful story that is intelligently plotted and beautifully told. The author uses the first person narrative and shifts the story from the past to the present, a literary technique that reinforces the suspense as the reader moves from one timeline and from one point of view to another. The prose is beautiful and it is filled with wonderful descriptions. The story is infused with humanity and realism and readers can feel as though they were sitting in the same room with the legendary author and the other characters. The Inheritance is deftly plotted and it features characters that are real and compelling. I enjoyed every bit of this story.
The Whip
Karen Kondazian
2019 Gold Medal
302 Pages
Check current price
Fiction - Historical - Personage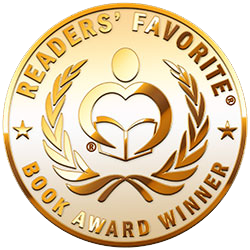 Reviewed by Kayti Nika Raet for Readers' Favorite

The Whip by Karen Kondazian is a Western inspired by the true story of Charlotte "Charley" Parkhurst, an extraordinary woman who lived most of her life in the west as a man. In The Whip, Charley sets out West seeking revenge after falling in love with a runaway slave, then losing him and their family in a horrible way. Dressed as a man she's determined to track down the killer. Once out West, she becomes a stagecoach driver, "Whips", and along the way to her revenge she kills a famous outlaw, becomes the first woman to vote, and has her housekeeper, unaware that she's a woman, fall in love with her. An extraordinary tale worthy of a movie, The Whip by Karen Kondazian is steeped in historical drama, action, and wonder.

Charley Parkhurst makes for a compelling main character, and especially since The Whip is inspired by a true story, it makes for a very compelling read. It was also very well researched (I loved all the historical tid-bits about piano legs, cat-hauling, and the stagecoach business itself), and Kondazian's novel unfolds cinematically; you can almost feel the sun's rays and smell the horse sweat. While the West has always provided a deep well of creative content, it is always the lesser known, but no less interesting stories that provide the most satisfaction. The Whip by Karen Kondazian is a truly fascinating novel of one woman's determination and grit in the heart of the Old West.
Light of the Northern Dancers
Robin F. Gainey
2018 Honorable Mention
396 Pages
Check current price
Fiction - Historical - Personage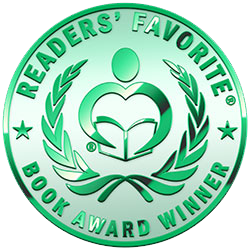 Reviewed by Tracy Young for Readers' Favorite

Eden and Aiden are copper-haired siblings that have travelled from the shores of Scotland to the west of the US. Eden accompanied her husband, Hugh, to Wyoming with dreams of breeding polo ponies to sell on the lucrative market for such animals. Their well laid plans took a turn for the worse and ten years on we find Eden alone and Aiden on a mission to provide food for his sister in the harsh winter to come. R.F. Gainey has created an epic tale of the west in Light of the Northern Dancers and has taken the reader back to the times of the early settlers and the struggles they faced to make a new life.

Light of the Northern Dancers has an impressive cast of characters that lead you on a path of adventure, peril, tragedy, and joy. This is a tale that will keep you gripped until the very last page. R.F. Gainey has embodied the struggles that women in particular face in this land of hardship. Renegade Indians and wounded grizzly bears would seem to be the greatest threats but for me, the most impressive character in the whole book is the landscape and the magnificent force of Mother Nature. The Bighorn, the Crazy Lady creek, Ten Sleep Canyon and the Powder all evoke a vista that is both unforgiving and deadly, yet compellingly beautiful in parts. You cannot help but be aware of the strength of feeling this part of Wyoming creates in the central characters of the book. Beautifully written and a joy to read!
The Other Side of Him
Alice Rene
2018 Finalist
300 Pages
Check current price
Fiction - Historical - Personage
Reviewed by Viga Boland for Readers' Favorite

It's fun to read a book where the author has obviously enjoyed the entire writing process, along with the plot and characters she's created. That's what one senses about Alice Rene, an award-winning author, as she brings us The Other Side of Him, a novel written memoir-style and set in the late fifties, early sixties centered around recently graduated Clara Wagner. The opening pages are humorous, immediately captivating readers with the character of Clara's mother, a feisty German woman, who spends her time sewing and cooking up great German food, and believes Clara needs to find herself a good husband so she can ultimately do the same. However, Clara has other plans. Having recently won a 4-year scholarship to university, she eventually moves away to pursue her decision to become a social worker. Clara's new independence is exciting, as she becomes BFF's with Barb, and is wooed by the older, but handsome thoracic surgeon, Greg. Greg treats her to fancy dinners, buys her lavish gifts and sends her roses. Clara enjoys his attention, but senses something isn't quite right with Greg. As readers find out, Clara is wise to trust that inner voice and her gut instinct, but along the way her life takes some unexpected and nasty turns, and Alice Rene keeps us turning the pages as we learn about The Other Side of Him.

It's interesting how Rene runs a sub-plot centered on Clara's friend, Barb, alongside Clara's story. Barb falls in love, but as plans move toward marriage, she too begins to see a side of her fiance and his father that gives her good reason not to proceed. So as much as anything, The Other Side of Him is about young women maturing, finding themselves, and asserting their independence from their mothers and from men. The novel also provides a good deal of insight into what someone pursuing a career as a social worker goes through, including their early fieldwork with hospital patients. One of the cases Clara encounters, a woman whose husband's disposition brings on life-threatening asthma attacks, very much parallels her relationship with Greg.

As a social worker, Alice Rene knows of what she speaks. Slowing the plot down from time to time is the detailed information on the various patients with whom Clara works. But that said, one of the strengths of Rene's writing is her ability to keep her story moving by using lots of dialogue. Hence the story never stays still for very long. This will appeal to less patient readers and is, of course, one of the best ways for characters to reveal themselves. Overall, with some ominous foreshadowing, but plenty of family love and burgeoning romance, The Other Side of Him is a novel that will appeal to women. An easy, enjoyable read.

Contact Author -