The Last Paradise
Michael Kasenow
2012 Finalist
320 Pages
Check current price
Fiction - Historical - Event/Era
Reviewed by Alice DiNizo for Readers' Favorite

This is an entertaining, occasionally humorous and always delightful story of Galveston, Texas, in 1900. Before the Great Hurricane of that year tore this coastal city to shreds, Galveston was an elegant place to live and thrive, at least it was if a family was wealthy. But the author introduces the reader to the alley people of Galveston, the misfits, the blacks, the prostitutes, the nuns and the ninety orphans in their care. These people, Maxwell, Newt, disgraced Dr. Frank the vet and his raccoon Lucy, Fanny and her son Cody, Bishop, Elma and their three children, Sisters Ruby and Mary, Marbles and Burly Horse are delightful, believable and not totally perfect people who struggle daily against racism, prejudice, and the poverty to which they were consigned. Maxwell, one of the main characters, takes a stand against the corruption and greed of those in power in Galveston, and learns that his love of long ago wasn't quite as honorable as he thought. The people of Galveston's alley are beaten up, shot at, whipped, raped, and are forced to endure terrible things but they show their bravery and their frontier spirit when the Great Hurricane of 1900 struck without mercy.

"The Last Paradise" is a brilliant story of what life was like in the South in 1900 with the prejudice, the racism and the indifference to poverty that existed quite clearly back then. It is well-written and well-edited with characters that are totally believable and true to them throughout the entire story. The plot flows to the end of the book with moments of glory and also of horror. Maxwell and Fanny find love, Newt discovers he loves the local Catholic orphanage and cannot do enough to help, and Burly Horse and Marbles are deficient mentally but abound in love for those around them. The reader will love them all, but hate the bad guys, and will rejoice in their sorrows and celebrate their good times. "The Last Paradise" is a book to be remembered. It teaches the history of Galveston, Texas, in an unforgettable period of time but in a readable way that the reader will not soon forget. A book for everyone!
Clare
A Novel
Susan Peterson
2011 Finalist
418 Pages
Check current price
Fiction - Historical - Event/Era
Reviewed by Brenda Casto for Readers' Favorite

The Keane children, Clare, Mick and Tom, hadn't had an easy life since their father died. Their mother did the best she could to support them, and Clare, her fourteen-year-old daughter, worked along side her to earn what money they could; but when their mother dies, Claire makes a deathbed promise to keep the family together. The only family they have left is their uncle, Ronan, who lives in America; so they send him a telegram, and when he responds with three boat tickets to America, the Keane children leave all they know in Ireland in the hopes for a new beginning in America.

You know that you have read a great story when you can't quit thinking about the characters, and that's just how it was for me. The Keane siblings wormed their way into my heart, and I found myself wanting to reach out and help them. Even though the children didn't have an easy life, they never gave up hope that things would get better for them. The author brings to life the journey the children took, and one of the most interesting aspects for me was when the children were trying to come through Ellis Island. While there were a few people that helped the children on their journey, I felt, for Clare, things really started to change when they went to live in the Catholic Children's Protectory of of New York. When they were put on the orphan train, I could just imagine the emotional turmoil they felt. While they had hopes of a family, they had the fear of being separated. Although I thought the author wrapped up the ending quite nicely, I am certainly holding out hopes that perhaps the author will write a sequel to this one. I would love to see how the Keane children fared after a few years in America.
The Ghost of Bud Parrott
a novel
Judson N Hout M.D.
2011 Honorable Mention
176 Pages
Check current price
Fiction - Historical - Event/Era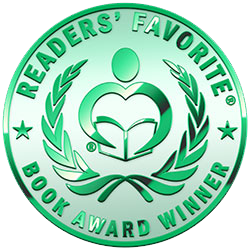 Reviewed by Karen Pirnot for Readers' Favorite

In The Ghost of Bud Parrott, author Judson Hout has created a memorable glimpse into past Southern culture. Bud Parrot is a young Black man who has always worked in the cotton fields of Jackson County, Arkansas. He fashions a better life for himself, but he cannot do that in the South in which he lives. So, Bud travels to Birmingham, Alabama to seek his fortune in either a steel mill or a mine. Along the way, he is introduced to warm and caring strangers who teach him how to survive hobo style.

When Bud reaches Birmingham at the age of 16 or 17 (he is not sure of his date of birth), he immediately obtains a job at an industrial mill and is invited to join the company Negro baseball team. Bud proves to be talented, both at work and at sports. He is soon noticed by a Northern sponsor who has already hired Satchel Paige for the newly-formed Pittsburgh team. Along with a new career and a new job, Bud befriends an elderly woman and her granddaughter who is the most beautiful woman Bud has ever met. They marry, have children and then, tragedy strikes.

Bud leaves Pittsburgh, emotionally devastated and physically unmotivated. He goes back to his boyhood home in Arkansas, only to see that everything he knew and everyone he loved is gone. But, as fortune would have it, a White family named Wood takes to Bud, and he is incorporated into the family. Bud gets an education in farm management and, also, in the changing social conditions of the South.

Judson Hout has created a memorable portrait of mid-century Southern culture. He mixes humor with poignant and painful moments in time. Those unfamiliar with life prior to Civil Rights acts will be mesmerized by the author's description of the Black experience in both Northern and Southern settings. The author probably best summarized the experiences when he concluded that, from the standpoint of the African American, Southerners disliked the race but they accepted the man, while in the North, whites accepted the race but rejected the man. Such insight is probably only available to a man who lived through the times with an open heart and insightful eyes.
Leap Beyond Blue Sky Veil
Sally Eccleston
2011 Finalist
574 Pages
Check current price
Fiction - Historical - Event/Era
Reviewed by Alice DiNizo for Readers' Favorite

In Leap Beyond Blue Sky Veil, Sally Eccleston has created a highly readable, enjoyable novel that weaves the true story of an 1865 massacre of twenty-three Paiutes, mostly women and children, by a misled U.S. Cavalry with the modern day tale of an aged university professor, descended from those Paiutes, who befriends and ultimately saves the lives of three of her students. Those students, Kitt, Roycee, and Marian are certainly modern day girls; but they also seem to be reincarnations of sisters Elma, Mary, and lone survivor, Sarah, who were members of that group of Paiute women attacked so savagely long ago.

Leap Beyond Blue Sky Veil is well edited and well crafted. It will appeal to many different types of readers as it has an interwoven story line of many depths. Author Eccleston has created totally believable major and minor characters. Edwina, the university professor, is enchanting and believable as a shaman; and Kitt and her father, Police Chief Frank MacAdamir, come across to the reader as well-created, "warts" and all. Even the bad guy, Walter, is well delineated.

Leap Beyond Blue Sky Veil is a good, solid purchase for libraries and readers in general. It will have lasting value as a book years from now.
Dreams and Nightmares
The Martha Whittaker Story
Shirley A. Roe
2011 Bronze Medal
300 Pages
Check current price
Fiction - Historical - Event/Era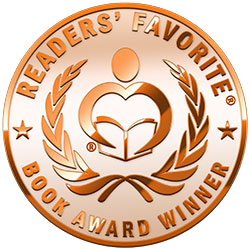 Reviewed by Anne Boiling for Readers' Favorite

The setting varies but begins in England in the 1860s. Martha was looking forward to the dancing, gowns, parties and balls. Her father had different plans. He forced Martha to marry Jebediah Whitaker. The man was a widow with 3 sons. Not only did Martha not want to marry him but she did not like him. He proved himself a cruel, heartless, scoundrel with no morals. Jebediah took Martha and his sons across the ocean to America. From there they traveled to Wyoming by wagon train. Jebediah was a slick character and convinced the others traveling with him that he was an upstanding man. Eventually they came to call him Pastor and built him a church. Little did they know the bible he carried was stolen.

When Martha's father realized Jebediah was a swindler, murderer and scoundrel he sent for Jeremy Whitaker (Jebediah's brother) and Austin Wells (Martha's best friend since childhood.) The two men headed to Martha's rescue. What they discovered shocked them. Martha and the boys had suffered repeated beatings, mental and emotional abuse.

Shirley Roe has written several books about the Whitaker family. This installment takes place before Return To Whitakerville and The Whitaker Family Reunion. Of Dreams and Nightmares is the beginning of the Whitaker saga. There are several characters but I had no problem keeping up with who, what, when and where. It was fascinating watching Martha grow from an immature, spoiled, impulsive socialite into a mature woman. Jebediah was determined to break Martha's spirit, he raped her, beat her and threatened her life. She was terrified of Jebediah and yet she stood up to him when he was beating Abraham.

Dreams and Nightmares is a delightful historical romance. Roe effortlessly transports readers back in time. I felt as though I was riding in the wagon with Martha. Together we stumbled through the snow and comforted the boys. I was right there with Abraham when he was hiding under a bush. This tale takes place in several different settings: England, on board ship, in a wagon, at a fort, Wyoming, and St. Louis. Martha was the lead character in each of these settings and each setting was responsible for another facet of her character. The protagonist in this tale was Jebediah. He was a frightening person. I suspect he was a sociopath. Isaac was a fascinating character. He was damaged by the things his father did. Watching the change in his character made me eagerly turn pages. While I have previously read the other two books in this series, I now want to go back and reread them. Each book stands well alone but I like to read books in order.

I'd like to mention Abraham's gift. He would dream something and it foretold the future. As he matured he considered it a gift from God. I would like to see Roe write another book with Abraham as the lead and share more of his story, including his gift.

I'd be remiss if I did not mention Bo the dog. He was a canine hero. This is a very special book. It is easy to highly recommend this book to both young adults and adults.
The Sweet War Man
Paul Barcello
2010 Honorable Mention
340 Pages
Check current price
Fiction - Historical - Event/Era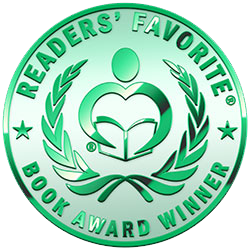 Reviewed by Lynette Fowlston for Readers' Favorite

The setting is the Vietnam era. Randy Thayer joined the military so that he could fly. He did not seek to go to war but that was the price he paid to fly a helicopter. Andrea Tremblay is Randy's girlfriend. Randy's being a soldier does not bother her but going to war does. She is willing to do whatever she can to keep him home including involving him in the family business. To compensate she throws herself into her career at her father's company. Faith Beckwerth is the girl next door. She hangs on Randy's every word. She listens closely to everything he says. She is his biggest supporter and attempts to ease his fears. Distance, dedication and differing lives challenge Andrea and Randy's relationship. Despite Faith's dedication Randy is still drawn to Andrea.

The characters in this book are strong and passionate. The plot reveals the hardships of military training and life in corporate America. The author is a master at characterization. The characters come to life and draw the reader into the story. I became passionate about the characters. I cheered for them and fussed at them. Randy is faced with doubts, perplexity and a sense of duty. Andrea has a strong work ethic almost to the point of being narrow focused and a workaholic. Faith is naive, blameless, and easy to love.
Naomi of the Arizona Territory
Mary Katherine Arensberg
2010 Gold Medal
164 Pages
Check current price
Fiction - Historical - Event/Era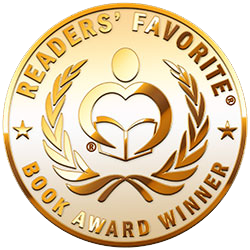 Reviewed by Anne Boiling for Readers' Favorite

Calvert Hart was fascinated with Naomi Atkins from the moment he heard her laughter. The red haired beauty with turquoise colored eyes captivated him. Unfortunately for him, her parents considered him worthless. His parents were not any happier but love won out and the two eloped. They had been married months before revealing their secret.

Cal and Naomi made a meager home for themselves on his family's farm in Missouri. They were happy until the war intruded on their lives. The land was worn out, the soldier burned everything in sight and the jayhawkers stole what they could. Time had come for the couple to move on. They were going west to the Arizona Territory. The couple packed all they owned and made the long trek.

Naomi proved she was made of tough stuff. She survived and thrived despite hardship of the era and the territory.

This is one of the best books I've read in a long time. I loved Namoi's spunk.
Fortress In The Desert
Tale Of A Female Oedipus
Sidney Dunn
2010 Finalist
450 Pages
Check current price
Fiction - Historical - Event/Era
Reviewed by Anne Boiling for Readers' Favorite

The setting was Rome at its height of power. The people were ill-treated. Death sentences came swiftly. Our story begins with the birth of a child. The mother suffers great distress. She knew her child would be taken from her and given to a wealthy man. Barnabas' wife had not borne a child so he took one for her. The male child was raised as Barnabas' son.

Asaneth was an orphan. She accepted life as it was dealt to her. Eventually she was adopted by Abraham. He was kind to her and loved her. She looked like his deceased wife. Abraham was an accomplished cook. Asaneth was later befriended by a gladiator. The gladiator shared a story with her concerning Abraham.

The gladiator told her of a beautiful woman that caught the attention of Barnabas. She was brought to the palace and forced to become one of his many wives. The woman already had a husband, Abraham. He came to fetch his wife but Barnabas declared they were never married. The beautiful woman took her own life rather than marry Barnabas.

Years later, the gladiator shared the story with Barnabas' brother Nicholas. Appalled at what his brother had done, Nicholas sent the gladiator to Masada to rescue Abraham. He was accompanied by Asaneth.

"Fortress In The Desert" is not an easy read. The style is almost prose. The author transports readers back in time. He successfully depicts the life of the Jewish people. He does this without a religious tone. The reader will question the relationship between Asaneth and Abraham. The relationship is one of endearing love. It does not appear to cross the boundaries of incest, yet Abraham's love for Asaneth goes beyond the love of a father for a daughter. Asaneth at times speaks to Abraham as a father and at other times seems to speak to him as though she is his deceased wife. I kept expecting the gladiator to declare his love for Asaneth.
Shall Never See So Much
Gerald Gillis
2010 Bronze Medal
328 Pages
Check current price
Fiction - Historical - Event/Era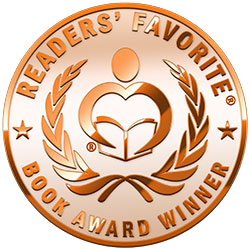 Reviewed by Anne Boiling for Readers' Favorite

"Shall Never See So Much" is the story of siblings a world apart. The siblings were estranged. Their lives were very different, as was their political philosophies. The setting is 1968. The US was at war in Vietnam. The times were turbulent.

First Lieutenant Tom Flanagan was a 24 year old Marine, serving in the dark, sweltering jungles of Vietnam.
Kate Flanagan was on the staff of Robert F. Kennedy, as he makes a bid for the office of President.

Gerald Gillis draws readers into the lives of the siblings. While both are different, I came to care for each of them. He transports readers back in time. I remember watching the riots on TV, hearing the death tolls. I remember the draft lottery and the fear in the eyes of those drafted. Families were torn apart by the war.

Gillis brings the era back to life. He successfully conveys the atmosphere, the conflicting emotions and the politics. Whether you were part of the era, or not, you will feel as though the events are unfolding before you.
Leviathan's Master
The Wreck of the World's Largest Sailing Ship
David M. Quinn
2010 Finalist
124 Pages
Check current price
Fiction - Historical - Event/Era
Reviewed by Anne Boiling for Readers' Favorite

David Quinn has developed an historical accounting that grabs the reader and relates history while also conveying the human emotional elements that surely accompanied the actual event.

The story details the doomed voyage of the seven-masted sailing ship The Thomas W. Lawson on its maiden Atlantic crossing in the winter of 1907. The ship was reported as unstable but Captain George Dow, the maternal great-great uncle of the author, decides his mastery of previous ships will stand him in good stead with the Lawson. He then discovers that nature has its own agenda for the ship and its crew. The methodical research done in order to write the book serves the reader well, with historical fact interspersed with human interest.

Leviathan's Master is an easy read for sea lovers and land lovers alike. It poses interesting ethical dilemmas as well as thoughtfully presented skills essential to early ship trading.
Contact Author -