Widder's Landing
Eddie Price
2013 Gold Medal
Kindle Edition
Check current price
Fiction - Historical - Event/Era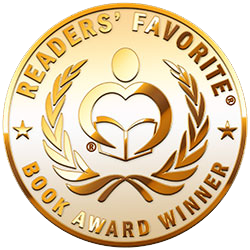 Reviewed by Jorja Davis for Readers' Favorite

Craig Ridgway leaves his well-educated home at the age of fifteen because he cannot imagine being in school another year. He moves from Philadelphia to Lancaster where he apprentices himself to the master-gunsmith Jakob Wetzel. When Jakob dies in January 1811, twenty-one year-old Craig loses his mentor. Grieving Wetzel's death and the end of his job and his home, he decides to move west to Pittsburgh. There he stokes coal in one of the town's new foundries. Craig needs the wide open spaces he fell in love with as he made his way over the mountains of Pennsylvania in the snows of January. He moves on down to the Ohio River to the rich farmlands of Kentucky. He disembarks at Widder's Landing, deathly ill with pneumonia. The Widder nurses him back to health, extracting his promise to continue through the planting and harvesting seasons. So starts ten months of back-breaking labor. Craig has much to glean from one of Cottonwood Bend's infamous outcasts. He can do little more than notice Mary, the beautiful daughter of the neighbor whom the Widder curses. Farming suits his restless spirit. Mary Catherine McDonnell suits his tender spirit. Life and love rest on a few hundred acres on the edge of the Ohio River. Setting the life and love on the Kentucky frontier in the years 1811 to 1815 provides a good window into the American history of the period. The years of initial statehood for Kentucky, the Comet of 1811, the New Madrid Earthquakes, and the War of 1812 provide the backdrop where Craig wins and loses and hopes to win again. In the process, he grows to love the land and its people. The small town of Cottonwood Bend bears intentional resemblance to the small town of Cloverport in Breckinridge County.

Price's vivid descriptions draw on all the senses and paint a vivid picture of a vivid time. His characters are all unique and will continue with the reader long after the 568 pages have flown by, like the great flocks of geese and passenger pigeons that show the change of seasons on this edge of the frontier. The characterizations are all well-rounded as the author develops them in the ways they relate to one another, and to the times in which they live. Eddie Price's love of history and the scope of his research will make the reader want Price to have been their history teacher when they studied the Great Westward Expansion, the War of 1812, Andrew Jackson, crops of Kentucky, and the mighty river systems that were the first roadways of America. Starting with a real farmhouse built in 1802 on the western edge of Breckinridge County, Price helps us visualize, taste, smell, hear and feel "What stories this old house could tell!" His research is well-grounded and presented in the Introduction and Acknowledgments. This book makes history come alive. Readers will match Price's book with renowned epic novels like Ken Follett's Pillars of the Earth, Morgan Llywelyn's Brian Boru, or Mary Renault's epic historical novels of the 1960's. The reader will come away not only with a book they will need to share and read again, but one that will stand the test of time, and teach more history than one could understand any other way.
The Starlight Club
Joe Corso
2013 Honorable Mention
Kindle Edition
Check current price
Fiction - Historical - Event/Era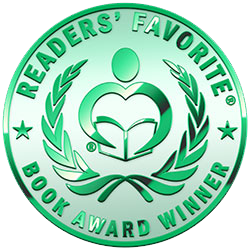 Reviewed by Alice DiNizo for Readers' Favorite

Elderly Bobby Valentine has his daughter drive him back into the Spanish section of Queens. They park and eat lunch at a cafe which features Italian food and Bobby remembers when a long ago time this cafe was the Starlight Club where Mafia "made" Yip and Red were the owners and ran their illegal businesses out of back private rooms. Yip and Red take really good care of their loyal followers, rewarding Trenchie for his unjust ten years in prison with a restaurant of his own, even letting the young meat deliverer, Bobby Valentine, place discreet bets while they lent him money that he needed for his family. Colorful unforgettable characters pass through these pages like Jimmy the Hat, a handsome hitman who actually succeeds as a movie star. Violence is the norm with rival Mafia organizations like the Gallos and the Profacis looking to move in on Yip's territory. Those were the days.

"The Starlight Club" is an enjoyable, well-written and well-edited book that tells accurately how, decades ago, the Italian Mafia were kings, with connections in politics, police and even Hollywood. Character portrayal is first-rate and the reader will come to appreciate, if not love, Yip, Red, Trenchie, Joey Gallo and the many other "wise guys". Author Joe Corso has created a memorable look into a world long gone as the streets of our country now see not just the Mafia but gangs from countries all over the world. The Prologue and Epilogue with Bobby Valentine looking back on his life as a young man are effective in telling the story. Finally, the plot moves smoothly, if rather violently, to its conclusion making "The Starlight Club" a must read for mystery and Mafia history lovers everywhere.
Fission
Tom Weston
2012 Honorable Mention
330 Pages
Check current price
Fiction - Historical - Event/Era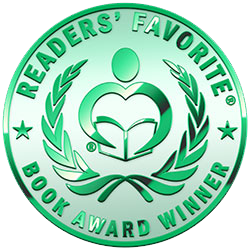 Reviewed by Anne Boling for Readers' Favorite

"Fission" by Tom Weston is based on a true story. Our tale centers on Lise Mietner, a Physicist. Women were expected to get married and raise a family, not to dream or pursue a career and especially not in a field like Physics. The year was 1906 when Max Planck was recruiting some of the most brilliant minds in the world. Meitner meets and works with several well-known men including Albert Einstein. However, the person she worked with the closest was Otto Hahn, a chemist. Their research focused on radioactivity and nuclear physics. Their research took Mietner in a different direction as she became a spokesperson on the topic. You may be asking yourself why you are not familiar with the name of Lise Mietner. She was born into a Jewish family in 1878. Hitler hated the Jewish people and removed her name from any of her published research. She barely managed to escape Berlin with her life.

Tom Weston brings Lise Mietner's story to life. He depicts her in a positive light allowing her personality to shine through as well as her intelligence. Mietner is a shining example for young women today, clearly demonstrating that women can have a successful career. Since I was not familiar with Mietner, I truly appreciated Weston's ability to show her as a multidimensional character. It is obvious that Weston spent much time researching her life. He did an incredible job of pulling the reader into this book allowing him or her to experience the culture of the era. Kudos to Mr. Weston.
The Last Moon
DeAnn Lubell
2012 Gold Medal
290 Pages
Check current price
Fiction - Historical - Event/Era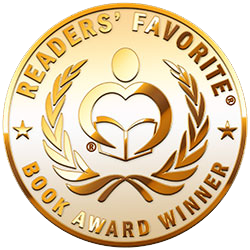 Reviewed by Anne Boling for Readers' Favorite

DeAnn Lubell, author of "The Last Moon", transports readers back to May 8, 1902, when Mt. Pelee on the island of Martinique erupted in one of the most deadly and destructive events recorded in history. The pleasure of reading this book comes in the minute details. Lubell shares the philosophy, the Creole language, the routines, the topography, and the ecological phenomena with regard to the eruption. While Lubell accurately portrays the events, it is the people that make this book special. The tale begins with Captain David desperate to arrive in Martinique. The ocean around his ship was littered with human and animal bodies. He prayed Mt. Pelee had not erupted. Lubell skillfully weaves the threads of Yvette, Andre, David, Aza, Father Roche and the evil, greedy politicians together into a tapestry upon which the events are played out. The women are portrayed as resilient yet elegant. Voodoo and brothels are part of the accepted culture. Politicians can think only of what it will take to win a racially charged election.

It is obvious DeAnn Lubell spent much time researching the event she writes about. She brings the eruption to terrifying life. Her descriptions of the island before the eruption are magnificent. I have never been to Martinique but after reading the vivid descriptions I plan to vacation there. The descriptions of the aftermath are horrifying. "The Last Moon" is a historical novel but it also has intrigue, action and romance. I found the book riveting, mesmerizing and a must read tale.
The Other Alexander
Book I of The Bow of Heaven
Andrew Levkoff
2012 Silver Medal
369 Pages
Check current price
Fiction - Historical - Event/Era
Reviewed by Anne Boling for Readers' Favorite

"The Other Alexander: Book One of The Bow of Heaven" was written by Andrew Levkoff. This is a historical novel with a touch of romance, mystery, suspense and intrigue. The setting is 20BCE, Siphnos, Greece. Alexander was taken captive and given to Crassus. Alexander faces the many humiliations that come with the role of a slave. The former Greek philosophy student was intelligent and compassionate; he came to terms with his plight and came to care for his master. The master's house was filled with intrigue and murder. Alexander had a difficult decision to make and either way he could be the one to pay the price. Levkoff draws on an actual person in his account. I was curious about the "real" Crassus and did a little research. Marcus Lionius Crassus was a Roman General and a politician. He was famous for his role in the Battle of the Colline Gate. Crassus crushed the slave rebellion that was led by Spartacus. He also financed Julius Caesar. The author has created a multilayered character in Crassus. This tale is told from Alexander's point of view giving the reader a unique opportunity to see the real nature of the great emperor.

Levkoff is an expert at character development. I found the bits of Greek life fascinating. The author utilizes philosophy and history throughout this tale. The cast of characters could have gotten out of control but the author wisely stuck with a small group. Levkoff is a very talented author. He has plans for 'The Bow of Heaven' to be a trilogy. If the next two books are as well done as Book 1, Levkoff's name will soon be rolling off the lips of the fans of historical fiction.
William & Lucy
A Tale of Suspicion and Love
Michael Brown
2012 Bronze Medal
Kindle Edition
Check current price
Fiction - Historical - Event/Era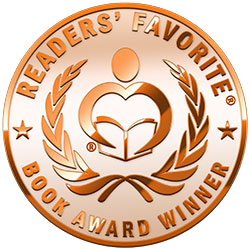 Reviewed by Debra Gaynor for Readers' Favorite

William Wordsworth wrote five poems inspired by a young woman named Lucy. Scholars have long speculated as to the identity of Lucy. Was she real? Could she have been a fantasy of William's imagination? "William and Lucy" is a fictional work speculating on the identity and relationship of Lucy and William. Author Michael Brown used the clues provided in Wordsworth's poetry to piece together the fragments of the mystery, such as the location of Somerset. Michael Brown's romantic tale is set in 1798 during a time of war between England and France. When we meet William Wordsworth it is a time of turmoil in his life. He seems to lack the inspiration to write, the crown suspects he is a spy for France, his landlord is evicting him, and his inheritance is tied up in the courts.

William is twenty-eight when he meets seventeen year old Lucy Sims. The two young people are drawn to each other. In Brown's version of the myth, Lucy is a governess, plagued by her employer's unwanted advances, who eventually forces himself on young Lucy. The mistress of the home is angered and accuses Lucy of theft. The drama continues as William faces poverty, treason, and the threat of death by hanging.

Michael Brown is a brilliant author, whose style reminds me of Charlotte Bronte and Jane Austin. He allows the plot to form at its own pace and never attempts to lighten the desperation of the era. Brown brings depth and dimension to both the characters and the plot. There is an atmosphere of romance as well as a sense of desperation in the relationship of the characters. Wordsworth's art was devalued in his lifetime; however, I suspect that will not happen with the works of author Michael Brown.
The Last Paradise
Michael Kasenow
2012 Finalist
320 Pages
Check current price
Fiction - Historical - Event/Era
Reviewed by Alice DiNizo for Readers' Favorite

This is an entertaining, occasionally humorous and always delightful story of Galveston, Texas, in 1900. Before the Great Hurricane of that year tore this coastal city to shreds, Galveston was an elegant place to live and thrive, at least it was if a family was wealthy. But the author introduces the reader to the alley people of Galveston, the misfits, the blacks, the prostitutes, the nuns and the ninety orphans in their care. These people, Maxwell, Newt, disgraced Dr. Frank the vet and his raccoon Lucy, Fanny and her son Cody, Bishop, Elma and their three children, Sisters Ruby and Mary, Marbles and Burly Horse are delightful, believable and not totally perfect people who struggle daily against racism, prejudice, and the poverty to which they were consigned. Maxwell, one of the main characters, takes a stand against the corruption and greed of those in power in Galveston, and learns that his love of long ago wasn't quite as honorable as he thought. The people of Galveston's alley are beaten up, shot at, whipped, raped, and are forced to endure terrible things but they show their bravery and their frontier spirit when the Great Hurricane of 1900 struck without mercy.

"The Last Paradise" is a brilliant story of what life was like in the South in 1900 with the prejudice, the racism and the indifference to poverty that existed quite clearly back then. It is well-written and well-edited with characters that are totally believable and true to them throughout the entire story. The plot flows to the end of the book with moments of glory and also of horror. Maxwell and Fanny find love, Newt discovers he loves the local Catholic orphanage and cannot do enough to help, and Burly Horse and Marbles are deficient mentally but abound in love for those around them. The reader will love them all, but hate the bad guys, and will rejoice in their sorrows and celebrate their good times. "The Last Paradise" is a book to be remembered. It teaches the history of Galveston, Texas, in an unforgettable period of time but in a readable way that the reader will not soon forget. A book for everyone!
Clare
A Novel
Susan Peterson
2011 Finalist
418 Pages
Check current price
Fiction - Historical - Event/Era
Reviewed by Brenda Casto for Readers' Favorite

The Keane children, Clare, Mick and Tom, hadn't had an easy life since their father died. Their mother did the best she could to support them, and Clare, her fourteen-year-old daughter, worked along side her to earn what money they could; but when their mother dies, Claire makes a deathbed promise to keep the family together. The only family they have left is their uncle, Ronan, who lives in America; so they send him a telegram, and when he responds with three boat tickets to America, the Keane children leave all they know in Ireland in the hopes for a new beginning in America.

You know that you have read a great story when you can't quit thinking about the characters, and that's just how it was for me. The Keane siblings wormed their way into my heart, and I found myself wanting to reach out and help them. Even though the children didn't have an easy life, they never gave up hope that things would get better for them. The author brings to life the journey the children took, and one of the most interesting aspects for me was when the children were trying to come through Ellis Island. While there were a few people that helped the children on their journey, I felt, for Clare, things really started to change when they went to live in the Catholic Children's Protectory of of New York. When they were put on the orphan train, I could just imagine the emotional turmoil they felt. While they had hopes of a family, they had the fear of being separated. Although I thought the author wrapped up the ending quite nicely, I am certainly holding out hopes that perhaps the author will write a sequel to this one. I would love to see how the Keane children fared after a few years in America.
The Ghost of Bud Parrott
a novel
Judson N Hout M.D.
2011 Honorable Mention
176 Pages
Check current price
Fiction - Historical - Event/Era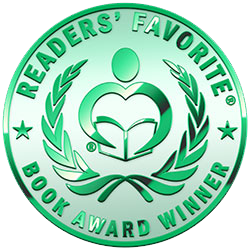 Reviewed by Karen Pirnot for Readers' Favorite

In The Ghost of Bud Parrott, author Judson Hout has created a memorable glimpse into past Southern culture. Bud Parrot is a young Black man who has always worked in the cotton fields of Jackson County, Arkansas. He fashions a better life for himself, but he cannot do that in the South in which he lives. So, Bud travels to Birmingham, Alabama to seek his fortune in either a steel mill or a mine. Along the way, he is introduced to warm and caring strangers who teach him how to survive hobo style.

When Bud reaches Birmingham at the age of 16 or 17 (he is not sure of his date of birth), he immediately obtains a job at an industrial mill and is invited to join the company Negro baseball team. Bud proves to be talented, both at work and at sports. He is soon noticed by a Northern sponsor who has already hired Satchel Paige for the newly-formed Pittsburgh team. Along with a new career and a new job, Bud befriends an elderly woman and her granddaughter who is the most beautiful woman Bud has ever met. They marry, have children and then, tragedy strikes.

Bud leaves Pittsburgh, emotionally devastated and physically unmotivated. He goes back to his boyhood home in Arkansas, only to see that everything he knew and everyone he loved is gone. But, as fortune would have it, a White family named Wood takes to Bud, and he is incorporated into the family. Bud gets an education in farm management and, also, in the changing social conditions of the South.

Judson Hout has created a memorable portrait of mid-century Southern culture. He mixes humor with poignant and painful moments in time. Those unfamiliar with life prior to Civil Rights acts will be mesmerized by the author's description of the Black experience in both Northern and Southern settings. The author probably best summarized the experiences when he concluded that, from the standpoint of the African American, Southerners disliked the race but they accepted the man, while in the North, whites accepted the race but rejected the man. Such insight is probably only available to a man who lived through the times with an open heart and insightful eyes.
Leap Beyond Blue Sky Veil
Sally Eccleston
2011 Finalist
574 Pages
Check current price
Fiction - Historical - Event/Era
Reviewed by Alice DiNizo for Readers' Favorite

In Leap Beyond Blue Sky Veil, Sally Eccleston has created a highly readable, enjoyable novel that weaves the true story of an 1865 massacre of twenty-three Paiutes, mostly women and children, by a misled U.S. Cavalry with the modern day tale of an aged university professor, descended from those Paiutes, who befriends and ultimately saves the lives of three of her students. Those students, Kitt, Roycee, and Marian are certainly modern day girls; but they also seem to be reincarnations of sisters Elma, Mary, and lone survivor, Sarah, who were members of that group of Paiute women attacked so savagely long ago.

Leap Beyond Blue Sky Veil is well edited and well crafted. It will appeal to many different types of readers as it has an interwoven story line of many depths. Author Eccleston has created totally believable major and minor characters. Edwina, the university professor, is enchanting and believable as a shaman; and Kitt and her father, Police Chief Frank MacAdamir, come across to the reader as well-created, "warts" and all. Even the bad guy, Walter, is well delineated.

Leap Beyond Blue Sky Veil is a good, solid purchase for libraries and readers in general. It will have lasting value as a book years from now.
Contact Author -