William & Lucy
A Tale of Suspicion and Love
Michael Brown
2012 Bronze Medal
356 Pages
Check current price
Fiction - Historical - Event/Era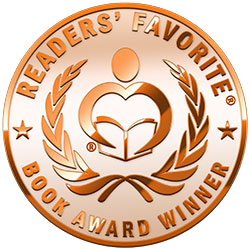 William & Lucy (A story that's never been told) It's 1798. England is at war with France as 28 year old William Wordsworth meets 17 year old Lucy Sims. They fall into a love burdened by social prejudice, crushing debt and dangerous rumors that threaten to send Wordsworth to the gallows for being a French spy. Meanwhile, Lucy's employer plans to seduce her and make her his mistress. William and Lucy's relationship hangs in the balance, until fate steps in and ... their love becomes part of literary history. One of the most romantic poems in the history of English literature 'She Dwelt Among The Untrodden Ways' was written by William Wordsworth. The subject of his poem was a young woman named Lucy—she is one of literary history's most enduring mysteries. Who was Lucy? Where did she come from? Did she ever exist? No one knows. This is their story… I believe William & Lucy will appeal to Jane Austin and Nicholas Sparks fans alike.
Fission
Tom Weston
2012 Honorable Mention
330 Pages
Check current price
Fiction - Historical - Event/Era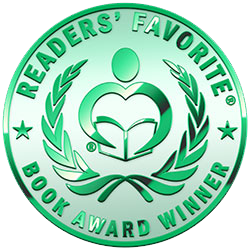 First Place (Historical Fiction), 2011 Reader Views Literary Awards
First Place (North East Region), 2011 Reader Views Literary Awards
Finalist (Historical Fiction), 2011 ForeWord Reviews Book of the Year Awards
Bronze (Historical Fiction), 2013 Global eBook Awards
Honorable Mention (Historical Fiction), 2012 Readers Favorite Book Awards

First they tried to deny her.
Then they tried to destroy her.
But she survived to discover nuclear fission
and spark the race for the atomic bomb.

Imagine if you would, a story of greed and betrayal, intrigue and danger, war and destruction, the slaughter of the innocents on a biblical scale and the collapse of empire. And imagine at the centre of it all one woman, brilliant but shy, victimized but resolute, and ultimately vindicated. What a story that would make! Well, you don't have to imagine it, because that is the Lise Meitner story. And I didn't have to invent any of it . . . it's all true.
The Last Paradise
Michael Kasenow
2012 Finalist
320 Pages
Check current price
Fiction - Historical - Event/Era
Glorious in scope, The Last Paradise follows the downtrodden and oppressed people of Galveston, Texas, through trials of injustice and bigotry in post-Civil War America. Debut novelist Michael Kasenow artfully weaves a tapestry of vivid and historic detail in this inspiring story of strength and survival.
During the beginning of the twentieth century, the alley people in Galveston band together against racism, prejudice, and poverty hidden within the hypocrisy of civic and corporate corruption. Men and women such as Fanny, Maxwell, Newt, Bishop, Elma, the prostitutes and nuns of St. Mary's, and the puckish poor who hang out at Bleach's Tavern journey through self-discovery in their attempt to find their places in the changing landscape of a modernizing world.
The men and women of the alley refuse to capitulate to the rich and privileged, drawing instead upon their inner strength and character instilled by their upbringing in frontier America. Yet they fight to be the free men and women demanded by their courageous spirits, even in the midst of turmoil.
Rich with stunning depictions of turn-of-the century Galveston and the devastation wrought by the Great Hurricane of 1900, The Last Paradise illuminates resilience and fortitude of the great city itself, brought about by the same strengths held by its common citizens. Humorous, evocative, and sobering, this breathtaking novel is an adventure that encompasses the human soul.
Clare
A Novel
Susan Peterson
2011 Finalist
418 Pages
Check current price
Fiction - Historical - Event/Era
Clare Keane is fourteen years old when her mother dies of pneumonia in the tenement room they share in turn-of-the-century Cork, Ireland. Left with two younger brothers, her closest family thousands of miles away in St. Paul, Minnesota, Clare begins a dangerous journey that takes her from Cork through the port of Queenstown to Ellis Island, New York, and finally St. Paul.

Rich in historical detail, Clare allows the reader to live the sights, sounds, and smells of a 1906 journey of immigration.
The Ghost of Bud Parrott
a novel
Judson N Hout M.D.
2011 Honorable Mention
176 Pages
Check current price
Fiction - Historical - Event/Era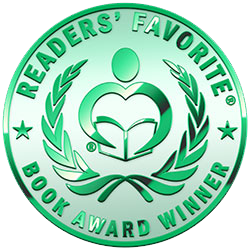 Novels / Coming-of-Age Fiction
"A fine Southern novel, but much more than that, too;
The Ghost of Bud Parrott is a racial-healing saga for the ages."
--Hon. Harry F. Barnes, U.S. District Judge, Western District of Arkansas
"All the charm we have come to expect from Southern fiction—and an ethical study, too."
--Rev. Buddy Ratliff, Senior Pastor, United Methodist Church, Arkansas District
"Remarkably entertaining while at the same time opening a window on the social disease that is bigotry."
--Rev. Lawrence F. Braden, M.D., Physician and Priest, Episcopal Diocese of Arkansas
"Baseball fans and those who love a well-turned coming-of-age story will find themselves absorbed in
this tale of life in small towns, farmlands, factories and ballparks from Pennsylvania to Alabama to Arkansas."
--Brian K, Hardwick, CEO, Regal Energy Corporation, Dallas, Texas
Leap Beyond Blue Sky Veil
Sally Eccleston
2011 Finalist
574 Pages
Check current price
Fiction - Historical - Event/Era
Based on the autobiography of Sarah Winnemucca, a Nevadan Paiute of the 19th century Silver Rush era, this historical work of fiction vividly reenacts events of Sarah's life, highlighting the slaughter of twenty-three members of her tribe by a U.S. cavalry. The deaths of two dear sisters in the massacre are the pivotal event that transforms Sarah into a fiery advocate for the Paiutes' right to their land and preservation of their ancient culture. Woven into the narrative is the present-day fictional character of Edwina Winnemucca, an aged university professor, medicine woman/shaman, and niece of Sarah Winnemucca, whose supernatural activities are fraught with drama. Edwina lectures her class on Sarah's remarkable life, her endearing personality, and her fight to save her tribe from starvation and mistreatment. A prophecy of reincarnation, heralded by Edwina's shaman father, is fulfilled. Edwina befriends three of her students who possess remarkable similarities to Sarah and her sisters. The girls experience a series of harrowing trials at the hands of their lecherous landlord while Edwina has visions of grave danger. The exhilarating climax of the story displays Edwina's amazing powers. Sally Eccleston was inspired to write a fictional account of Sarah Winnemucca's life after discovering her historically important autobiography in an old mining town bookstore. Eccleston has been writing for over twenty years, setting many of her stories in the beautiful desert region of Nevada, with its colorful mining history. She is at work on a new fictional novel based on her great-grandparents, who settled in Nevada in the 1800s. Publisher's Website: http://www.strategicpublishinggroup.com/title/LeapBeyondBlueSkyVeil.html
Dreams and Nightmares
The Martha Whittaker Story
Shirley A. Roe
2011 Bronze Medal
300 Pages
Check current price
Fiction - Historical - Event/Era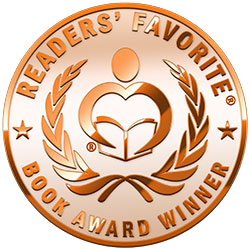 The Martha Whittaker Story is a historical romance taking the reader on a journey from the English aristocracy to the trials and tribulations of pioneer life. Martha McGuire's arranged marriage to Jebediah Whittaker turns her life into her worst nightmare. After travelling on an immigrant ship to the Americas, a Conestoga wagon to the west, calamity follows, leaving her alone with a devil of a man and his three sons in the vast wilderness of Wyoming. Will hero Austin Wells find her and rescue her from her nightmare. How does brother-in-law Jeremy fit into the scenario? Will she survive? Can she ever find true and lasting love?
The Sweet War Man
Paul Barcello
2010 Honorable Mention
340 Pages
Check current price
Fiction - Historical - Event/Era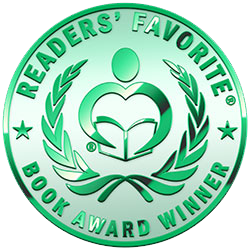 As Second Lieutenant RANDY THAYER begins his Army training, ANDREA TREMBLAY is willing to accept him as a soldier, but doesn't want him to go to war. Randy seeks the answer to why men follow the profession of arms. In seeking this quest, he has chosen to be one of the new charioteers, a rotary wing pilot in the war known as the Helicopter War, Vietnam. To keep him from her own fears of war, Andrea tries to enlist his support in a climb to power in her father's industrial company. Can the security of luxury entice Randy from his middle class background? Each faces different challenges, which slowly begins to pull them apart. Can their relationship survive? Randy is caught in the Army's downsizing from the fading war. Andrea, aligned with her father, faces challenges of introducing new products into the conservative Tremblay family, entrenched in their stagnant interests. FAITH BECKWERTH, the neighborhood girl, vies for Randy's affection with an iron-willed determination. She supports his beliefs, listens to him, and supports him in his times of fear and need. Yet, Randy is still drawn to Andrea, and the physical pleasure of their love.
Naomi of the Arizona Territory
Mary Katherine Arensberg
2010 Gold Medal
162 Pages
Check current price
Fiction - Historical - Event/Era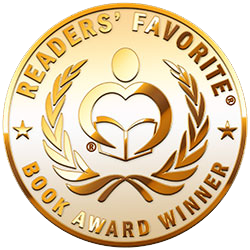 Arizona Daily Star, July 07,2008 J.C. Martin Southern Arizona Authors "Naomi of the Arizona Territory" (Xlibris, $19.99 paperback, $30 hardcover) is Mary Katherine Arensberg's picture of life and love on the Southwest frontier at the close of the C
Fortress In The Desert
Tale Of A Female Oedipus
Sidney Dunn
2010 Finalist
450 Pages
Check current price
Fiction - Historical - Event/Era
This novel is Moderntique, which means it is written in a classic style, but published recently. It is so deep and full of poetic insight that it can be read over and over and still present new information and meanings. The basic story centers around two people, a young adolescent woman searching for family, and a man who has lost everything, looking for something he knows not what. The two of them form a framework of hope in a bleak world - the difficult, tumultuous Roman Empire - with a host of troubled characters surrounding these two main ones. It is a marvelous depiction of the Roman Empire, through, not famous characters, but more ordinary ones, and the reader really feels, from the deep descriptions, like they're 'there.' The book has a beautiful message of hope in a bleak world, mirroring all of our lives in this way, and is a story of triumph in great adversity. It is a love story, and it is not a love story. It is really a story of a mentor and mentee relationship, otherwise known as 'Oedipal.' There is no need to feel afraid of incest or wierd hanky-panky in this book, as there is none. And the father-daughter relationship is quite beautiful, one of teacher and teachee, though it is debatable which is the teacher since Asaneth, the daughter, is really the stronger one. It is a beautiful story, and incredibly enlightening about Roman Judea, and life in general, in fact, since the events and depictions of this book can be applied metaphorically to our lives and our society now. It is a very worthwhile read, and if classic writing were praised nowadays, as it was in Dickens' time, and Dostoevsky's, this book would be at the top of the charts.
Contact Author -