The Girl from Berlin
Standartenführer's Wife
Ellie Midwood
2016 Gold Medal
359 Pages
Check current price
Fiction - Historical - Event/Era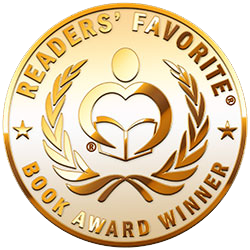 Reviewed by Jack Magnus for Readers' Favorite

The Girl from Berlin: Standartenführer's Wife is an historical novel written by Ellie Midwood. When she was growing up, Annalise Meissner was not interested in going to school with the other children her age. She'd much rather practice her pirouettes and dance in the square, but somehow, Gryselda, the family's housekeeper, knew her preferences and made sure she was safely back in school. Annalise was really much more comfortable with adults than children her own age, and she loved being with the grownups in her life. Her perfect world had some strange aspects to it, however, such as the talk her father had with her and her brother, Norbert, when she was nine years old. The Meissners were not really the Aryans she had always believed them to be, but rather they were originally from Poland and were Ashkenazi Jews. Her father's grandparents had seen troubles coming and had changed the family's name and converted to Protestantism to protect the family and their assets. Still, as Annalise was growing up in the comfort of the family's upper middle class lifestyle, the treatment of the Jews in the increasingly intolerant conditions in Germany during the 1930s was troubling, especially considering her beloved family doctor, his son who would become her dance partner, and the other Jewish people she cared so much about were in deadly peril while her life continued unchanged.

Ellie Midwood's historical novel, The Girl from Berlin: Standartenführer's Wife, is a fast-paced and utterly enthralling novel that chronicles the years leading up to World War II through the eyes of a young ballerina, Annalise Meissner. This novel is meticulously researched, and Annalise's story is so compelling that I became totally engrossed in her life and experiences. Midwood is a master at blending fact and fiction in such a way that I was often tempted to revisit my history books to see which characters were historical personages and which were not. Her writing is seamless and inspired, and I soon forgot that an author was actually the creative force behind Annalise's words. I was quite pleased to discover that Midwood plans a sequel to this story, Gruppenfuhrer's Mistress. The Girl from Berlin: Standartenführer's Wife is highly recommended.
Salt Bride
A Georgian Historial Romance
Lucinda Brant
2015 Finalist
362 Pages
Check current price
Fiction - Historical - Event/Era
Reviewed by Fiona Ingram for Readers' Favorite

The Earl of Salt Hendon, with good looks, fortune, and the reputation of a lover par excellence, could have any woman he pleased just by crooking his little finger. So when he seemingly lost his reason and married a squire's daughter, Jane Despard, Society is aghast. Despite being a noted beauty, Jane's reputation is clouded, an incident in her past having cast a shadow over her marital prospects. What Society does not know is that Jane and the Earl share a dreadful secret: a past encounter that brought them both nothing but misery, misunderstanding, and mistrust. Their marriage four years after that encounter is sealed so that the Earl can discharge a promise to a dying man and Jane can save her stepbrother from financial ruin. Jane holds out the hope that the Earl will finally come to love her. Her husband, alas, is deeply influenced by the scheming Diana, Lady St. John, widow of his cousin and the mother of his nominated heir, his young godson. Can Jane's love prevail and will the Earl finally open his eyes to the Machiavellian maneuvers of the wicked Lady St. John?

It is the year 1763 and King George III is on the throne. Georgian aristocratic life is synonymous with elegance and a devil-may-care pleasure, and the upper classes enjoy a kind of amorality in their love lives. Men, and women, are inclined to take their pleasure where they choose. It is this angle, the tawdry underbelly of high society that the author captures so brilliantly in this eminently readable novel. The rakish, raucous character of the Georgian period is contrasted superbly with the sophistication of the age. The author has created a love story that fans of historical romance will relish. Details of the politics, manners, social mores, and dress are deftly interspersed within the plot lines to fully flesh out the era and the people in it. The author's characterization, even with secondary characters, is accurate and believable. The plot is complex and interesting; the author guides the reader though the maze of misunderstandings without ever giving the game away. I thoroughly enjoyed this book and highly recommend it.
Autumn Duchess
A Georgian Historical Romance
Lucinda Brant
2015 Finalist
454 Pages
Check current price
Fiction - Historical - Event/Era
Reviewed by Fiona Ingram for Readers' Favorite

Antonia, Dowager Duchess of Roxton, has been in mourning for three years for her beloved dead husband and soul mate. Antonia has lost the man who meant everything to her and it appears she no longer has any enjoyment in life. That is until Jonathon Strang, a larger-than-life, forceful character, bursts into her life like a hurricane, and turns it upside down. Although Antonia is easily ten years older than he is, her amazing beauty and enchanting aura soon have him captivated. Jonathon began life as the second son of an impoverished second son. However, by virtue of hard work and good fortune in the colonies, coupled with several family deaths that have put him in line for a title, Jonathon is very eligible indeed. He also has links with the Roxton family that he wishes to pursue, namely, the illegal misappropriation of property that rightfully is his. One of these properties can only be signed over to him by Antonia herself.

Antonia is initially repelled by the buccaneer: a man whose casual manners are almost insulting in a society obsessed with the niceties of conduct. His blunt approach, his sharp brain, his sense of humor and finally his blatant adoration serve to break down her icy disdain. Set in 1777, in Georgian England, against a backdrop of the imminent French Revolution and the American War of Independence, this compelling love story will appeal to romantics of all ages.

I recently reviewed "Salt Bride" by the same author and was keen to revisit Georgian England. Lucinda Brant has carved a niche for herself in this particular patch of history and she is gifted in weaving both story and history into a compelling read. Passion is the keynote of this novel: abundantly clear in the passion of the main characters, the robust energy of the age, and the pulse of action that creates an energetic and well-paced novel. The author has a wonderful turn of phrase, creating a sense of the opulence and oftentimes excessive luxuriance of the era. Food, drink, clothing, entertainment, and appetites are all described in glowing detail in an era that celebrated abundance and sensual gratification. Although this is the third book in a series, and readers would derive even greater enjoyment by reading the first two as well, this story can stand alone with enough back history threaded through to keep readers in touch with prior events. Highly recommended.
In The Blood Of The Greeks
Intertwined Souls Series, Book 1
Mary D. Brooks
2015 Finalist
360 Pages
Check current price
Fiction - Historical - Event/Era
Reviewed by Rabia Tanveer for Readers' Favorite

In The Blood of the Greeks by Mary D. Brooks is set in the period of World War II. Eva is the daughter of a German commander who has taken the helm of a small Greek town and is "purging" it of Jews. Eva does not accept her father's views of Jews and does not believe in the injustice of the system inflicted upon her fellow humans. Her heart bleeds and she takes refuge with God to help her come to terms with her life. Zoe lost her family in this mindless war. Her heart is filled with hatred and revenge. When she meets the daughter of the German commander, she wants to claim her life, but soon the two of them bond and form a friendship. Although reluctant at first, soon they soon rely on each other's strengths to fight the evil within and outside, and win this war against their human nature.

Mary D. Brooks has written a novel that is not only superb, but the plot, the development of the characters, and the setting are perfect. It is an emotional roller coaster ride, but a good one. The story is gripping, the protagonists are amazing and well formed, the setting is realistic, and their friendship is wonderful. Being the first book in a series (promised to be great), the relationship between the two women has not happened yet, but I am absolutely sure that the romance between Eva and Zoe will be affectionate and proper. I loved it! This is one novel that I would love to read again and again.
Letters to Kezia
Book Two of The Puritan Chronicles
Peni Jo Renner
2015 Honorable Mention
208 Pages
Check current price
Fiction - Historical - Event/Era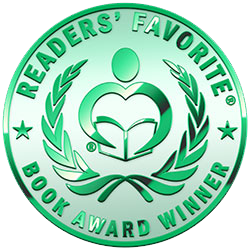 Reviewed by Heather Osborne for Readers' Favorite

Letters to Kezia: Book Two of the Puritan Chronicles by Peni Jo Renner tells the tragic, yet heartwarming story of Mary Case, a Puritan girl in the settlement of Hereford, Connecticut. The daughter of the minister of the settlement finds herself enraptured with a thief and rogue, Daniel Eames. Succumbing to his pleas to help him escape the jail, Eames flees, with Mary in tow. Thrown into this mix is a man, Noah Parker, whom Mary and her family trusted to be a loyal successor to her father, but he is less than honorable. Forced to return to the village by ruthless men on the hunt for Eames, no matter what the cost, Mary must face her own accusers, as well as her conscience.

A bittersweet novel, Letters to Kezia captivated me from page one. I felt so much for Mary's plight, attracted to a man who was considered beneath her by Puritan society. She was used as a pawn in many cases, both by Noah and her father, although his motives were entirely selfless. I enjoyed how the novel was laid out, third person narrative interspersed with first person perspective in the form of the letters to Mary's daughter, Kezia. I must also comment on the historical accuracy. Miss Renner has clearly taken great time and effort to convey as realistic an environment as possible, while still providing a very engaging story. Letters to Kezia: Book Two of the Puritan Chronicles by Peni Jo Renner is a definite must-read for any fan of historical fiction with an interest in Puritan life, with the added bonus of a tragic love story.
Spoils of Olympus
By the Sword
Christian Kachel
2015 Bronze Medal
374 Pages
Check current price
Fiction - Historical - Event/Era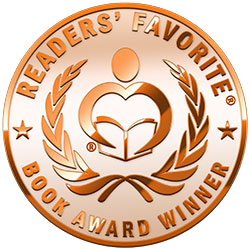 Reviewed by Michelle Robertson for Readers' Favorite

Ever wondered what happened after the end of Alexander the Great's legendary life as Greece's greatest soldier, hero, and leader? A lot can be read about Alexander the Great and his quest to dominate the world, but not much is stated about how "his" people were affected by his sudden death. The death of Alexander brought a split of his conquered lands as well as the political hoopla leaders, army generals, and citizens faced. Author Christian Kachel brings this riveting tale to life by telling the tale of Andrikos, who as a boy watched and admired Alexander as he led his army through his home town of Ionia, a Greek town, while defeating the great Persian army at the Granicus River. Andrikos not only suffers like the rest of the Greek people, mourning the loss of their great leader, but he also battles the insecurities of a young man trying to prove himself to his uncle after his father's death. After much thought, and a little encouragement from his uncle (if you could call it that), Andrikos decides to join what was left of Alexander's army. His struggles, however, are far from over. Little did he know how much he would endure through training under one of Alexander's generals as the army sought to conquer and bask in the successful spoils of Olympus. Will Andrikos follow many soldiers' fate and die on the battlefield just a soldier, or is he destined for something better? Come find out.

Christian Kachel has done his homework, researching the facts, details, and time lines for his historical fiction novel, The Spoils of Olympus: By the Sword. The character development and scenes are skillfully well written and amazingly intriguing. A reader will find themselves enthralled with each scene, page, and word of this epic tale. I thoroughly enjoyed this book. As an avid historical fiction reader, I am anxiously awaiting news of a second book release, and recommend this book to any reader interested in historical fiction, or just history and fiction in general.
Blake's Story, Revenge and Forgiveness, 2nd editrion
J. Arthur Moore and Bryson Blake Brodzinski
2015 Bronze Medal
184 Pages
Check current price
Fiction - Historical - Event/Era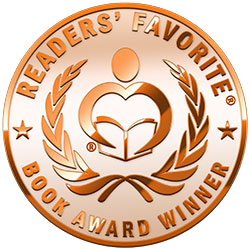 Reviewed by Maria Beltran for Readers' Favorite

Blake's Story: Revenge and Forgiveness, Second Edition is a historical fiction novel written by J. Arthur Moore with plotline created by Bryson B. Brodzinski. In April 9, 1862, Mrs. Micah Bradford, mistress of Bradford Plantation and Blake's mother received a letter informing her that her husband had died in the battle in Shiloh. The US Civil War rages and Blake Bradford, eleven years old, is now consumed with the desire to avenge his father. He runs away from home and becomes a Confederate soldier. Blake is eventually wounded in Perryville, but a young Federal soldier helps him and he is taken into the enemy's camp to get treatment. The two opposing soldiers eventually become friends and Blake's idea of war will never be the same again.

Kudos to J. Arthur Moore and Bryson B. Brodzinski for coming up with the second edition of the historical fiction novel, Blake's Story, Revenge and Forgiveness. Blake Bradford is but a child when he comes face to face with the loss of his father who fought in the US Civil War. He joins the war as an eleven-year-old boy with revenge in his heart, and this makes him a remarkable yet naïve character. It is not surprising if readers will be moved by the need to protect and guide this child as he embarks on a mission to avenge his father. The plot, however, goes in a direction that is most unexpected and herein lies the real lesson of Blake's Story. The novel also offers a refreshing perspective about war as seen through the eyes of young soldiers during this time. Well researched and informative, this book is an effective way for young readers to learn about an event in the past that has greatly influenced the course of US history and also to learn to look at war through the eyes of Blake Bradford.
The Guardian of Secrets
Jana Petken
2015 Silver Medal
738 Pages
Check current price
Fiction - Historical - Event/Era
Reviewed by Lit Amri for Readers' Favorite

The Guardian of Secrets by Jana Petken is a historical fiction that chronicles the ordeals of a recently wedded British woman, Celia Merrill Dobbs, and her family during the Spanish Civil War. In 1912, Celia's marriage is a dire one when she discovers her husband Joseph is the one who killed her father, and that he used their marriage to get his hands on her father's prosperous farm in the English countryside. She and her newborn son Peter escape to Spain, where she takes refuge at the Martinéz home, aristocratic landholders in Valencia. Celia falls in love with widower Ernesto Martinéz. Before long, they get married and raise their four children in the middle of increasing political tensions in the country.

Petken does such a good job that easily evokes the elements from the early 20th century, culture, and politics with her complex characters' development that I effortlessly immersed myself in the story. Her skill certainly resounded with this reader. This is a very compelling historical family drama with a dash of romance. I constantly rooted for Celia, especially when she finds new love, while hoping that her dreadful first husband Joseph won't ruin everything. The Spanish Civil War serves as a powerful background in The Guardian of Secrets, which is well-written and well-researched. The rich, vivid descriptions of each scene and surroundings, from England to Spain, are excellently portrayed and easy to visualize. All in all, The Guardians of Secrets is a thrilling and engaging read. It will definitely please historical fiction fans.
...Like Footprints in the Wind
A Generation Lost
Pamela Atherstone
2014 Finalist
388 Pages
Check current price
Fiction - Historical - Event/Era
Reviewed by Alice Recker for Readers' Favorite

In Pamela Atherstone's novel ". . . Like Footprints in the Wind" the saga of a family torn apart takes us from unrest in a German-Russian village at the hands of Stalin to their separate destinies. Under Stalin's rule families are uprooted overnight and forced on a journey of unimaginable consequences. Johannes and Katerina pack items they feel can't be left at home and along with their four young children and their two teenage daughters, they begin a trek that ultimately is destined for Siberia. On the treacherous trip Katerina must find a respectable gravesite to bury her baby, Rosina. Eventually they are loaded onto cramped and windowless boxcars and after many days reach their destination. The family is quickly separated and this is the ultimate dagger in the hearts of each of them. Only one daughter is saved and Anya's quest is to find the rest of her family.

Pamela Atherstone's ". . . Like Footprints in the Wind" is a riveting story of a dark phase in history few of us recall. She has the unique ability to tell the tale of the dislocation of German-Russian families in a way that brings home the cruelty of leaders toward their own people. The family Atherstone depicts is like any loving and hard-working family. Their individual destinations end the similarities. Atherstone's talent for telling a story brings the reader to admire the unusual way this particular family learns to cope and the realization of how many others endured unspeakable hardships. My hope is Pamela Atherstone continues her stories to both enlighten and to entertain us all. I look forward to more books coming from this author.
Gisborne
Book of Pawns - Book 1 of The Gisborne Saga
Prue Batten
2014 Honorable Mention
316 Pages
Check current price
Fiction - Historical - Event/Era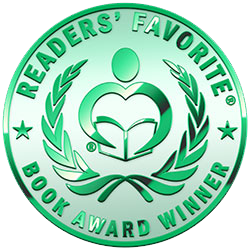 Reviewed by Joy Hannabass for Readers' Favorite

As "Book of Pawns" begins, Sir Guy of Gisborne is accompanying Lady Ysabel back to her home in Moncrieff after her mother's death. This would be a long and adventurous journey throwing Gisborne and Ysabel closely together, forcing a difficult, unwanted relationship between the two of them. Gisborne was a complex, difficult man, not always to be trusted but that didn't stop the strong physical attraction of passion and lust between the two of them. Wow, this book captured me in the beginning and I was engulfed in its pages until the very end. A true thrilling page turner with characters that will surely keep you on your toes. I enjoyed the visit to the Twelfth century England and the wonderful details and vivid descriptions of the area as well as the life and times of that era. The more I read, the more I really liked Ysabel. Upon returning home, she had to face the reality of her mother's death and the ruins of her father, which she had only just learned about. And as if that is not enough, Yeabel's personal life was anything but happy, a devastating marriage to a horrible man, all of the difficult and heart-wrenching things she had to endure, not at all what she hoped life would be for her.

Prue Batten's "Gisborne: Book of Pawns" is for sure Guy of Gisborne without Robin Hood, without the Sheriff of Nottingham and without Maid Marian. A twisted and enticing tale that you will not want to end, this story will stay with you for a while after you read the last page. I encourage you to pick up a copy of this enticing book to read and enjoy for yourself. This is a book you will be happy you read!
Contact Author -