Mollie
Bride of Georgia (American Mail-Order Brides Series Book 4)
Lorrie Farrelly
2016 Honorable Mention
Kindle Edition
Check current price
Fiction - Historical - Event/Era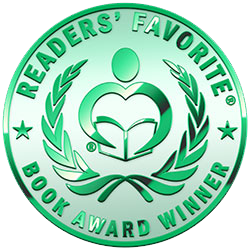 Reviewed By Brenda Casto for Readers' Favorite

Mollie: Bride Of Georgia (American Mail-Order Brides Series Book 4) by Lorrie Farrelly is a wonderfully written mail order bride tale that takes place in Georgia, a few years after the Civil War. Mollie Winters responds to an ad placed in the Groom's Gazette and, when she receives a response and a train ticket, she heads to Atlanta to become a mail order bride. Nicholas Avinger is at the Atlanta train station to pick up supplies for the zoo when he meets Mollie and learns that she is there to become his mail-order bride, a bride that he knew nothing about! Mollie takes it in her stride and rents a room at the local boarding house, but when she shows up at the zoo where Nick works, he realizes that he needs her help and, more than that, he feels an attraction to her.

I loved this book! As someone who reads plenty of mail-order bride genre stories, I can say that Mollie: Bride of Georgia (American Mail-Order Brides Series Book 4) was an exceptional read. The reason I say this is because the author not only provides a touching story between the two main characters, she also provides snippets of humor, while also including more than a few twists to a very interesting plot. The historical aspects were very interesting, from the coming together of a zoo, to the diligent rules of pasteurization, and the effects of PTSD. It was really easy to see that the author had done her research, which made for a very readable and relatable story. Lorrie Farrelly creates a very interesting storyline around the main characters. First of all, I fell in love with the strength of Mollie. When she realizes that her intended groom wasn't even expecting her, she didn't swoon or wilt - instead she rented a room and proceeded to try to sell her book. It didn't take long for Nick to realize just how different Mollie was either. Nick, on the other hand, was haunted by issues from the war.

Ms. Farrelly handles the subject of PTSD very well, allowing the reader to understand how not all scars from war are shown on the outside. The fear that he could hurt someone he loved was devastating to him, and pushing them away was his only answer. Mollie had other ideas, though. Plenty of secondary characters really round out the story quite nicely. Fans of the mail-order bride genre will find this book a top notch read, but honestly it will appeal to anyone who enjoys historical fiction with a page turning plot that deals with the very real issue of how war affects the soldier long after he comes home.
Galerie
Steven Greenberg
2016 Finalist
Kindle Edition
Check current price
Fiction - Historical - Event/Era
Reviewed By Emily-Jane Hills Orford for Readers' Favorite

Vanesa Neuman grew up in Tel Aviv, the only child of Jewish parents who were survivors of the Holocaust. She lived with her parents, her grandfather, and her Uncle Tomas. She loved them all, but she never really knew them. They were like closed books, unable and unwilling to share their stories because the stories were too horrific. Yet they had survived. When her father dies suddenly of a heart attack, his lawyer presents Vanesa with a bound journal. She's seen this book before, but she was never allowed to look inside. Now she does and the stories she thought she understood quickly begin to unravel as her investigative powers take over, leading her to follow the trail of a sign that somehow leaves its mark on various historic places in Prague. What she discovers after unravelling the mysteries, and facing the death of some of her friends in the process, is a nightmare that is so inhuman in its horrific presentation that it sickens her to recognize it as part of her heritage.

In her father's journal are eighteen stories, one story per month dated from February 1943 to October 1944. Vanesa knows its significance, as eighteen is the numerical value of the letters making up the Hebrew word 'chai' which means 'life'. The horrors of her heritage may not have been her horrors, but without them, she would not have been born, she would not have had a life.

Steven Greenberg's chilling novel, Galerie, opens the minds of readers to a time when there was no clear right and wrong, when there was only life and death, and the defining line depended on what the individual person was willing to do to assure the preservation of his or her life and that of their loved ones. As Vanesa's Uncle Tomas tells her as a child, "Many things in your life will leave you, but we never really lose anything as long as we remember. Your memories, the good and the bad, will never abandon you." And whilst some people might be willing to do anything, to sacrifice anything just to live, there are others who could not in good conscience give up their souls in order to live a mere shell of a life, one marred with disturbing memories. A powerful story about a troubling time in history with poignant lessons about choices and consequences.
The Renegade Queen
Rebellious Times Book 1
Eva Flynn
2016 Finalist
Kindle Edition
Check current price
Fiction - Historical - Event/Era
Reviewed By Ica Iova for Readers' Favorite

Growing up, Victoria Woodhull — the sixth of ten children — knew nothing but abuse at the hands of her father, poverty, and all sorts of dysfunctional family ties. Her first marriage proves even worse than the family she was born into. In spite of being abused, she becomes very vocal about her opinions where women's rights are concerned. She becomes an advocate of free love, by which she means the freedom to marry, divorce, and bear children without government interference. Then she meets handsome Civil War General James Blood, whose support encourages Victoria to fight for women's rights. Named after the English monarch, Victoria lives in an era where women belonged in the kitchen, barefoot and pregnant, but her determination earns her a nomination for President of the United States in 1872 before women could even vote. But when Victoria adopts James's radical ideas, she finds herself facing prejudice and prosecution. Eventually, her perseverance forces her and James to choose between their newly discovered love and their duties to their country.

Set against the backdrop of early America, Renegade Queen by Eva Flynn is one of the best historical novels I've had the pleasure to read in years, a page turner of strong characters who stand up for what they think is right, in spite of the costs. Eva Flynn has done her research. She skillfully textures history with engaging dialogue. She doesn't shy away from controversy. Engaging, realistic, historically accurate, it captivates the reader and makes the story memorable. I thoroughly enjoyed it. I was surprised to find out that there was a woman running for president back when women did not have the right to vote.
Salt Bride
A Georgian Historial Romance
Lucinda Brant
Reviewed By Fiona Ingram for Readers' Favorite

The Earl of Salt Hendon, with good looks, fortune, and the reputation of a lover par excellence, could have any woman he pleased just by crooking his little finger. So when he seemingly lost his reason and married a squire's daughter, Jane Despard, Society is aghast. Despite being a noted beauty, Jane's reputation is clouded, an incident in her past having cast a shadow over her marital prospects. What Society does not know is that Jane and the Earl share a dreadful secret: a past encounter that brought them both nothing but misery, misunderstanding, and mistrust. Their marriage four years after that encounter is sealed so that the Earl can discharge a promise to a dying man and Jane can save her stepbrother from financial ruin. Jane holds out the hope that the Earl will finally come to love her. Her husband, alas, is deeply influenced by the scheming Diana, Lady St. John, widow of his cousin and the mother of his nominated heir, his young godson. Can Jane's love prevail and will the Earl finally open his eyes to the Machiavellian maneuvers of the wicked Lady St. John?

It is the year 1763 and King George III is on the throne. Georgian aristocratic life is synonymous with elegance and a devil-may-care pleasure, and the upper classes enjoy a kind of amorality in their love lives. Men, and women, are inclined to take their pleasure where they choose. It is this angle, the tawdry underbelly of high society that the author captures so brilliantly in this eminently readable novel. The rakish, raucous character of the Georgian period is contrasted superbly with the sophistication of the age. The author has created a love story that fans of historical romance will relish. Details of the politics, manners, social mores, and dress are deftly interspersed within the plot lines to fully flesh out the era and the people in it. The author's characterization, even with secondary characters, is accurate and believable. The plot is complex and interesting; the author guides the reader though the maze of misunderstandings without ever giving the game away. I thoroughly enjoyed this book and highly recommend it.
Autumn Duchess
A Georgian Historical Romance
Lucinda Brant
Reviewed By Fiona Ingram for Readers' Favorite

Antonia, Dowager Duchess of Roxton, has been in mourning for three years for her beloved dead husband and soul mate. Antonia has lost the man who meant everything to her and it appears she no longer has any enjoyment in life. That is until Jonathon Strang, a larger-than-life, forceful character, bursts into her life like a hurricane, and turns it upside down. Although Antonia is easily ten years older than he is, her amazing beauty and enchanting aura soon have him captivated. Jonathon began life as the second son of an impoverished second son. However, by virtue of hard work and good fortune in the colonies, coupled with several family deaths that have put him in line for a title, Jonathon is very eligible indeed. He also has links with the Roxton family that he wishes to pursue, namely, the illegal misappropriation of property that rightfully is his. One of these properties can only be signed over to him by Antonia herself.

Antonia is initially repelled by the buccaneer: a man whose casual manners are almost insulting in a society obsessed with the niceties of conduct. His blunt approach, his sharp brain, his sense of humor and finally his blatant adoration serve to break down her icy disdain. Set in 1777, in Georgian England, against a backdrop of the imminent French Revolution and the American War of Independence, this compelling love story will appeal to romantics of all ages.

I recently reviewed "Salt Bride" by the same author and was keen to revisit Georgian England. Lucinda Brant has carved a niche for herself in this particular patch of history and she is gifted in weaving both story and history into a compelling read. Passion is the keynote of this novel: abundantly clear in the passion of the main characters, the robust energy of the age, and the pulse of action that creates an energetic and well-paced novel. The author has a wonderful turn of phrase, creating a sense of the opulence and oftentimes excessive luxuriance of the era. Food, drink, clothing, entertainment, and appetites are all described in glowing detail in an era that celebrated abundance and sensual gratification. Although this is the third book in a series, and readers would derive even greater enjoyment by reading the first two as well, this story can stand alone with enough back history threaded through to keep readers in touch with prior events. Highly recommended.
In The Blood Of The Greeks
Intertwined Souls Series, Book 1
Mary D. Brooks
Reviewed By Rabia Tanveer for Readers' Favorite

In The Blood of the Greeks by Mary D. Brooks is set in the period of World War II. Eva is the daughter of a German commander who has taken the helm of a small Greek town and is "purging" it of Jews. Eva does not accept her father's views of Jews and does not believe in the injustice of the system inflicted upon her fellow humans. Her heart bleeds and she takes refuge with God to help her come to terms with her life. Zoe lost her family in this mindless war. Her heart is filled with hatred and revenge. When she meets the daughter of the German commander, she wants to claim her life, but soon the two of them bond and form a friendship. Although reluctant at first, soon they soon rely on each other's strengths to fight the evil within and outside, and win this war against their human nature.

Mary D. Brooks has written a novel that is not only superb, but the plot, the development of the characters, and the setting are perfect. It is an emotional roller coaster ride, but a good one. The story is gripping, the protagonists are amazing and well formed, the setting is realistic, and their friendship is wonderful. Being the first book in a series (promised to be great), the relationship between the two women has not happened yet, but I am absolutely sure that the romance between Eva and Zoe will be affectionate and proper. I loved it! This is one novel that I would love to read again and again.
Letters to Kezia
Book Two of The Puritan Chronicles
Peni Jo Renner
2015 Honorable Mention
Kindle Edition
Check current price
Fiction - Historical - Event/Era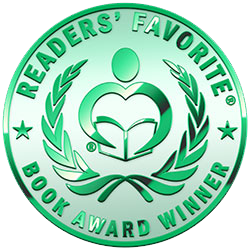 Reviewed By Heather Osborne for Readers' Favorite

Letters to Kezia: Book Two of the Puritan Chronicles by Peni Jo Renner tells the tragic, yet heartwarming story of Mary Case, a Puritan girl in the settlement of Hereford, Connecticut. The daughter of the minister of the settlement finds herself enraptured with a thief and rogue, Daniel Eames. Succumbing to his pleas to help him escape the jail, Eames flees, with Mary in tow. Thrown into this mix is a man, Noah Parker, whom Mary and her family trusted to be a loyal successor to her father, but he is less than honorable. Forced to return to the village by ruthless men on the hunt for Eames, no matter what the cost, Mary must face her own accusers, as well as her conscience.

A bittersweet novel, Letters to Kezia captivated me from page one. I felt so much for Mary's plight, attracted to a man who was considered beneath her by Puritan society. She was used as a pawn in many cases, both by Noah and her father, although his motives were entirely selfless. I enjoyed how the novel was laid out, third person narrative interspersed with first person perspective in the form of the letters to Mary's daughter, Kezia. I must also comment on the historical accuracy. Miss Renner has clearly taken great time and effort to convey as realistic an environment as possible, while still providing a very engaging story. Letters to Kezia: Book Two of the Puritan Chronicles by Peni Jo Renner is a definite must-read for any fan of historical fiction with an interest in Puritan life, with the added bonus of a tragic love story.
Spoils of Olympus
By the Sword
Christian Kachel
2015 Bronze Medal
Kindle Edition
Check current price
Fiction - Historical - Event/Era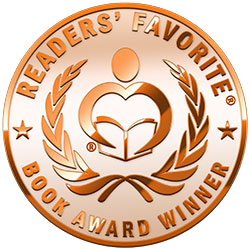 Reviewed By Michelle Robertson for Readers' Favorite

Ever wondered what happened after the end of Alexander the Great's legendary life as Greece's greatest soldier, hero, and leader? A lot can be read about Alexander the Great and his quest to dominate the world, but not much is stated about how "his" people were affected by his sudden death. The death of Alexander brought a split of his conquered lands as well as the political hoopla leaders, army generals, and citizens faced. Author Christian Kachel brings this riveting tale to life by telling the tale of Andrikos, who as a boy watched and admired Alexander as he led his army through his home town of Ionia, a Greek town, while defeating the great Persian army at the Granicus River. Andrikos not only suffers like the rest of the Greek people, mourning the loss of their great leader, but he also battles the insecurities of a young man trying to prove himself to his uncle after his father's death. After much thought, and a little encouragement from his uncle (if you could call it that), Andrikos decides to join what was left of Alexander's army. His struggles, however, are far from over. Little did he know how much he would endure through training under one of Alexander's generals as the army sought to conquer and bask in the successful spoils of Olympus. Will Andrikos follow many soldiers' fate and die on the battlefield just a soldier, or is he destined for something better? Come find out.

Christian Kachel has done his homework, researching the facts, details, and time lines for his historical fiction novel, The Spoils of Olympus: By the Sword. The character development and scenes are skillfully well written and amazingly intriguing. A reader will find themselves enthralled with each scene, page, and word of this epic tale. I thoroughly enjoyed this book. As an avid historical fiction reader, I am anxiously awaiting news of a second book release, and recommend this book to any reader interested in historical fiction, or just history and fiction in general.
Blake's Story, Revenge and Forgiveness, 2nd editrion
J. Arthur Moore and Bryson Blake Brodzinski
2015 Bronze Medal
Kindle Edition
Check current price
Fiction - Historical - Event/Era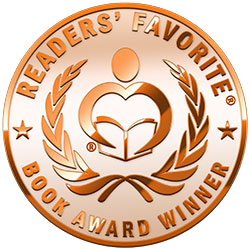 Reviewed By Maria Beltran for Readers' Favorite

Blake's Story: Revenge and Forgiveness, Second Edition is a historical fiction novel written by J. Arthur Moore with plotline created by Bryson B. Brodzinski. In April 9, 1862, Mrs. Micah Bradford, mistress of Bradford Plantation and Blake's mother received a letter informing her that her husband had died in the battle in Shiloh. The US Civil War rages and Blake Bradford, eleven years old, is now consumed with the desire to avenge his father. He runs away from home and becomes a Confederate soldier. Blake is eventually wounded in Perryville, but a young Federal soldier helps him and he is taken into the enemy's camp to get treatment. The two opposing soldiers eventually become friends and Blake's idea of war will never be the same again.

Kudos to J. Arthur Moore and Bryson B. Brodzinski for coming up with the second edition of the historical fiction novel, Blake's Story, Revenge and Forgiveness. Blake Bradford is but a child when he comes face to face with the loss of his father who fought in the US Civil War. He joins the war as an eleven-year-old boy with revenge in his heart, and this makes him a remarkable yet naïve character. It is not surprising if readers will be moved by the need to protect and guide this child as he embarks on a mission to avenge his father. The plot, however, goes in a direction that is most unexpected and herein lies the real lesson of Blake's Story. The novel also offers a refreshing perspective about war as seen through the eyes of young soldiers during this time. Well researched and informative, this book is an effective way for young readers to learn about an event in the past that has greatly influenced the course of US history and also to learn to look at war through the eyes of Blake Bradford.
The Guardian of Secrets
Jana Petken
2015 Silver Medal
Kindle Edition
Check current price
Fiction - Historical - Event/Era
Reviewed By Lit Amri for Readers' Favorite

The Guardian of Secrets by Jana Petken is a historical fiction that chronicles the ordeals of a recently wedded British woman, Celia Merrill Dobbs, and her family during the Spanish Civil War. In 1912, Celia's marriage is a dire one when she discovers her husband Joseph is the one who killed her father, and that he used their marriage to get his hands on her father's prosperous farm in the English countryside. She and her newborn son Peter escape to Spain, where she takes refuge at the Martinéz home, aristocratic landholders in Valencia. Celia falls in love with widower Ernesto Martinéz. Before long, they get married and raise their four children in the middle of increasing political tensions in the country.

Petken does such a good job that easily evokes the elements from the early 20th century, culture, and politics with her complex characters' development that I effortlessly immersed myself in the story. Her skill certainly resounded with this reader. This is a very compelling historical family drama with a dash of romance. I constantly rooted for Celia, especially when she finds new love, while hoping that her dreadful first husband Joseph won't ruin everything. The Spanish Civil War serves as a powerful background in The Guardian of Secrets, which is well-written and well-researched. The rich, vivid descriptions of each scene and surroundings, from England to Spain, are excellently portrayed and easy to visualize. All in all, The Guardians of Secrets is a thrilling and engaging read. It will definitely please historical fiction fans.
Contact Author -