Raegan and RJ Save the Day
Raegan and RJ in Space
Mr. Richard M. Collins
2014 Honorable Mention
28 Pages
Check current price
Fiction - Graphic Novel/Comic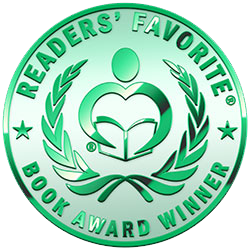 Reviewed by Michelle Robertson for Readers' Favorite

Raegan and RJ Save the Day: Raegan and RJ in Space, written by Richard Collins and Illustrated by Jennifer Lusong, is an intriguing graphic novel and vividly colorful comic. This book provides an introduction into the realm of Christians living in space. The book also offers educational insight into the future of space travel and habitation. Readers are instantly attracted to colorful pictures and situations or happenstances that may seem impossible. The author teaches readers to use their imaginations and enter into a futuristic world of space living. For example: our society has already accomplished so much with its technology, gadgets, satellites, space travel, rockets, space vehicles, so why not envision a space station, where we inhabit residences with similar living and recreational spaces to Earth. The author portrays a Christian living lifestyle by creating a scenario in which an act of kindness outweighs the possibilities of potential self danger.

The graphic novel/comic can be used by teachers and parents to read to children and enjoy. The concept of space living and space travel as a norm allows readers to enter into a creative mindset where there are no limitations to what we can create with technology. The Christian aspects within the book allow readers to imagine a world filled with advanced technology and a great deal of human kindness and selflessness. This book is entertaining and creative for those who think "outside the box."
Mission To The 3 Suns!
Raegan and RJ in Space!
Richard Collins
2013 Honorable Mention
30 Pages
Check current price
Fiction - Graphic Novel/Comic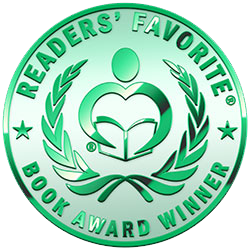 Reviewed by Steven Daws for Readers' Favorite

In "Raegan and RJ in Space", Alpha Centauri Mini-Adventure, we discover that after recently colonizing the planet New Bethlehem in the Alpha Centauri star system three months ago, this group of intrepid explorers prepare to travel on a mission to the planets three suns in order to release satellites to monitor the solar flares. This graphic novel is one of a series of books written by Richard Collins and deals with the events of this group, all of whom are Christian. There is a pastor on the team, who leads the group in prayer and blesses the missions. Will they make it and deploy the satellites?

These stories are aimed at children and it pitches it very well, being informative but not overly complicated. There are elements of sharing, teamwork and healthy eating, along with a description of the star system and the colony. The artwork and illustrations throughout are very good with vibrant colours and a good level of detail. The main characters are well-developed and will be easy for children to relate to, especially as Christianity is shown as part of their lives but not the main point of the story. Children are part of the crew, and you get the feeling that there is no danger of them coming to any harm. The stories are mini-adventures and are only approximately thirty pages in length. That is enough to complete a well-rounded story without the reader losing interest. Overall, a very good story, well-written and illustrated.
The Arcane Awakening
Dominic Riggio
2013 Honorable Mention
52 Pages
Check current price
Fiction - Graphic Novel/Comic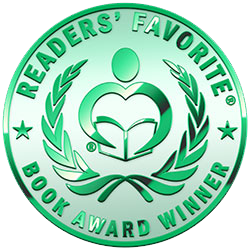 Reviewed by Anne Boling for Readers' Favorite

"The Arcane Awakening" by Riggo/Crippen is a comic book with graphics to be envied. While this book will appeal to adults young and old, the readers should be aware that like most novels of this type, it has it's share of graphic violence. The story is loosely based on Genesis 6:2, 4. The plot focuses on God sending his Angels to mate with humans and Lucifer sending his demons to do the same. The mating produced Nephilim, half humans with supernatural powers. After many generations the power became diluted. However, Lucifer is back in full force and the "Arcane Warriors are needed to lead God's ministry to humanity's final conflict." Satan's warriors are fighting among themselves for the right of leadership. The battles are bloody and fatal. The Arcane Warriors are Shroud, Paragon and Mojo and their leader is Stigmata. "Their ministry is to bring peace to earth, through compassion and faith."

The shock value of the violence and language will catch the attention of and appeal to this genre's intended audience. The illustrations are beautifully done, I am amazed at the talent of the artist. Overall this comic is well done and will certainly appeal to those interested in the 'no holds barred" graphic novel genre.
The Professor Googol Flying Time Machine and Atomic Space Capsule Math Primer
Samuel W. Valenza, Jr.
2012 Gold Medal
Kindle Edition
Check current price
Fiction - Graphic Novel/Comic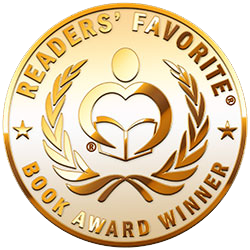 Reviewed by Anne Boling for Readers' Favorite

"Professor Googols Flying Time Machine and Space Capsule Math Primer" by Samuel W. Valenza, Jr., is the answer to the dreaded MathPhobia! Valenza is a genius; he makes learning math fun and easy. Kids love comic and graphic books. This one fits both descriptions. This book has 9 chapters and 144 pages with an extra 29 pages for the math instructor. The focus of this book is to demonstrate the numberline. Velenza has included a lot of humor in this book. It can and should take the place of a text book or work book for there are questions and places to record the readers' answers. The tale begins with Sargent Analog receiving the command to line up the numbers and count them without missing any. At first the reader will notice utter chaos because the numbers are jumping around in an unorganized manner. Poor Sarge can't get past the number two. The book continues by introducing readers to Al Nalysis, who helps to get things organized. Concepts taught are whole numbers, rational numbers, and prime numbers. At first the numbers try to be organized by clubs.

I admit I have always had Mathphobia and am mathematically challenged, meaning I have to think through math problems. Math does not come easy to me. My husband can rattle the answers to math problems off the top of his head, but I am careful to think through each one. WHERE WAS THIS BOOK WHEN I WAS IN SCHOOL? Samuel W. Valenza, Jr.'s illustrations are pen and ink (I think), the characters all look cartoonish and will appeal to most, if not all, students of a wide age range. The "Math Primer" will prepare students for Number Theory and Algebra. The questions at the end of each chapter will reinforce what was taught in the chapter. I applaud Valenza's unique, original and outstanding method of teaching math, making it fun and taking out the intimidation. This book should be a requirement in all math classrooms.
Gesso Squad
1,000 Star Demons and a Rain God
V.J. Brockett
2012 Finalist
144 Pages
Check current price
Fiction - Graphic Novel/Comic
Reviewed by Alice DiNizo for Readers' Favorite

"Gesso Squad: The Graphic Novel, Volume One" features teenagers from Chandler High School who work for the United Nations. They are American Lyra Newton known as "The Purple Hat", Marshall Conte known as "Kitty Boy" from Peru, Sumi Caballo or "Lady Splatter" from Haiti, Sanford or "Azure" from Ghana and Crystal Fabriano or "Spectrum" from Italy. These teenagers are crime solvers,fighting off demons from outer space that steal Pre-Columbian ceramic vessels from museums and see to it that the ancient treasures are returned to where they belong. With the action expected of today's graphic novel, the teens appear in four chapters that end with questions for the reader to answer and an online website quiz for the avid followers to complete.

"Gesso Squad: The Graphic Novel" is well-created, colorful, and filled with interesting, appealing characters who are featured in a middle section called "Character Guide". The death of the original leader of the Gesso Squad, Russell Harrington, is explained, not illustrated, which makes it acceptable for teens of all ages. The questions at the end of each chapter make "Gesso Squad" a learning experience and not just another graphic novel. That the main characters are multicultural is an attractive feature (Lyra just wants to be a normal teenager!) as is Marshall's being an anthropomorphic cat agent who has sympathies for the Gesso Squad. Author and creator V.J. Brockett has created a series that is certain to be popular with graphic novel fans everywhere. Her artwork is spectacular, for Lyra, Sanford, and Marshall are attractive teens and the demons are truly scary looking, perfect for this series.
Contact Author -