Recommend this book:
The Professor Googol Flying Time Machine and Atomic Space Capsule Math Primer
Samuel W. Valenza, Jr.
2012 Gold Medal
Kindle Edition
Check current price
Fiction - Graphic Novel/Comic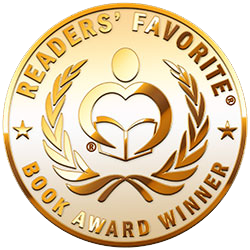 Reviewed by Anne Boling for Readers' Favorite

"Professor Googols Flying Time Machine and Space Capsule Math Primer" by Samuel W. Valenza, Jr., is the answer to the dreaded MathPhobia! Valenza is a genius; he makes learning math fun and easy. Kids love comic and graphic books. This one fits both descriptions. This book has 9 chapters and 144 pages with an extra 29 pages for the math instructor. The focus of this book is to demonstrate the numberline. Velenza has included a lot of humor in this book. It can and should take the place of a text book or work book for there are questions and places to record the readers' answers. The tale begins with Sargent Analog receiving the command to line up the numbers and count them without missing any. At first the reader will notice utter chaos because the numbers are jumping around in an unorganized manner. Poor Sarge can't get past the number two. The book continues by introducing readers to Al Nalysis, who helps to get things organized. Concepts taught are whole numbers, rational numbers, and prime numbers. At first the numbers try to be organized by clubs.

I admit I have always had Mathphobia and am mathematically challenged, meaning I have to think through math problems. Math does not come easy to me. My husband can rattle the answers to math problems off the top of his head, but I am careful to think through each one. WHERE WAS THIS BOOK WHEN I WAS IN SCHOOL? Samuel W. Valenza, Jr.'s illustrations are pen and ink (I think), the characters all look cartoonish and will appeal to most, if not all, students of a wide age range. The "Math Primer" will prepare students for Number Theory and Algebra. The questions at the end of each chapter will reinforce what was taught in the chapter. I applaud Valenza's unique, original and outstanding method of teaching math, making it fun and taking out the intimidation. This book should be a requirement in all math classrooms.
Recommend this book:
Gesso Squad
1,000 Star Demons and a Rain God
V.J. Brockett
2012 Finalist
144 Pages
Check current price
Fiction - Graphic Novel/Comic
Reviewed by Alice DiNizo for Readers' Favorite

"Gesso Squad: The Graphic Novel, Volume One" features teenagers from Chandler High School who work for the United Nations. They are American Lyra Newton known as "The Purple Hat", Marshall Conte known as "Kitty Boy" from Peru, Sumi Caballo or "Lady Splatter" from Haiti, Sanford or "Azure" from Ghana and Crystal Fabriano or "Spectrum" from Italy. These teenagers are crime solvers,fighting off demons from outer space that steal Pre-Columbian ceramic vessels from museums and see to it that the ancient treasures are returned to where they belong. With the action expected of today's graphic novel, the teens appear in four chapters that end with questions for the reader to answer and an online website quiz for the avid followers to complete.

"Gesso Squad: The Graphic Novel" is well-created, colorful, and filled with interesting, appealing characters who are featured in a middle section called "Character Guide". The death of the original leader of the Gesso Squad, Russell Harrington, is explained, not illustrated, which makes it acceptable for teens of all ages. The questions at the end of each chapter make "Gesso Squad" a learning experience and not just another graphic novel. That the main characters are multicultural is an attractive feature (Lyra just wants to be a normal teenager!) as is Marshall's being an anthropomorphic cat agent who has sympathies for the Gesso Squad. Author and creator V.J. Brockett has created a series that is certain to be popular with graphic novel fans everywhere. Her artwork is spectacular, for Lyra, Sanford, and Marshall are attractive teens and the demons are truly scary looking, perfect for this series.
Contact Author -