The Watcher's Tale
Mary Morgan's Journal Book 3
R. M. Wilburn
2020 Gold Medal
69 Pages
Check current price
Fiction - Graphic Novel/Comic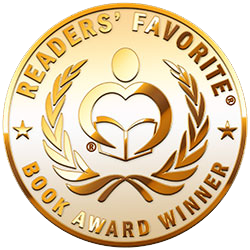 Reviewed by Jack Magnus for Readers' Favorite

The Watcher's Tale: Mary Morgan's Journal Book 3 is a post-apocalyptic science fiction graphic novel written and illustrated by R. M. Wilburn. While Mary Morgan and her companions-at-arms had been successful in their efforts to free those imprisoned for their opposition to Herr Bigly's Rump's reign of awfulness, they soon realized that they had underestimated the lengths to which the orange monster would go to establish and maintain an iron grip on his plan for world domination. His secret weapon was soon revealed to be devastatingly simple and sinister. The announcements heralding Bigly Rump's generous offer of free education to all children indicated that it was not only generous but also mandatory. What better way to create a dictatorship that endures than by brainwashing the young? This and other new developments made it even more urgent for Mary and her crew to regroup and plan their next moves.

The Watcher's Tale presents the reader with an awful vision that will seem terribly familiar to anyone who's ever dared to look at an independently published newspaper or kept up with current events. Wilburn's illustrations continue to delight and amaze. I love the imaginative use of the hand-written journal pages which seem torn, stapled together and bearing coffee stains and dirt. Pages are deckle-edged, giving them an ancient and tattered impression and making one wonder just how far in the past these entries were penned. Mary's compatriots hail from all over the galaxy, and their varied and unusual appearances compound the post-apocalyptic nature of the work. I also appreciated how she weaves a photographic journal throughout the work, again one that is dire and foreboding in nature and steeped in our past. Wilburn's work gives one a lot to think about, especially considering the Constitutional crisis facing the nation today. The Watcher's Tale: Mary Morgan's Journal Book 3 is most highly recommended.
Ziggy Zig-Zags The Light and Dark Fantastic
Ron Baxley, Jr.
2019 Finalist
56 Pages
Check current price
Fiction - Graphic Novel/Comic
Reviewed by Jack Magnus for Readers' Favorite

Ziggy Zig-Zags The Light and Dark Fantastic is a graphic fantasy novel written by Ron Baxley, Jr., with illustrations by Vincent Myrand and lettering by Ali Tavakoly. Few people know, in this day and age, the epic history of the Pembroke Welsh Corgi breed. These stalwart and intelligent big dogs in small bodies were used as battle steeds for elvish warriors. But their utility was not restricted to times of war. Elves and other small magical creatures found the Corgis to be the perfect partners for everyday tasks and journeys. Some say that the white markings Welsh Pembroke Corgis bear to this day are the places where the elvish saddles and stirrups left their marks. Ziggy is such a Pembroke Welsh Corgi; one who was entrusted by the elves with some vital and important missions. The first was to rescue a Lost Boy from Neverland. Armed with pixie dust carefully packaged by the elves, and with his inimitable buoyancy and good cheer, Ziggy followed the star signs and landed in Neverland, where he found Tiddle, the lost boy who was now found.

Ziggy Zig-Zags The Light and Dark Fantastic introduces a new canine hero of truly epic proportions, and I'll never look at Corgis in quite the same way again. Baxley's admiration for the breed, after he adopted his rescued Pembroke Corgi, shines out on every panel of this enthralling two-story graphic novel. Vincent Myrand's marvelous illustrations really capture the dog's facial expressions as he considers his challenges and gets past all manner of obstructions and dangers. I loved revisiting Neverland, and a quick trip to Oz was a rare treat indeed. Baxley's stories are well plotted and exciting, and Myrand's line and wash illustrations are superb. Each drawing is a visual feast and works so well with the story line. I had the grandest time reading this book, which offers the daring reader fantasy, evil elves, helpful monkeys and even an arch villain or two. Ziggy Zig-Zags The Light and Dark Fantastic is most highly recommended.
The Rescuer's Tale
Mary Morgan's Journal, Book 2
R. M. Wilburn
2019 Honorable Mention
71 Pages
Check current price
Fiction - Graphic Novel/Comic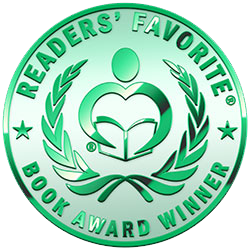 Reviewed by Joel R. Dennstedt for Readers' Favorite

Well, well, well, what has R.M. Wilburn created here? Although her book, The Rescuer's Tale, is the second in a series - Mary Morgan's Journal - the elements of my incredulous (as in knocked my socks off) observations must have found their genesis in volume one. Is this a mystery? A satire? An adventure? A puzzle? An incredible delight? Yes, yes, yes, yes, and most assuredly, YES! At heart, this is a detective story, and presumably one might well believe it is intended for the young, and maybe even-younger, adult; perhaps even for some precocious child, but this old man hereby claims it for himself.

Two things will astound you when delving into The Rescuer's Tale by R.M. Wilburn. First, each page reveals a deeply intriguing collage of absolutely gorgeous, monstrously creative illustrations by the author. These images, purely artistic in themselves, lead the reader's eye through an inclusive dialogue-of-words as if he is rummaging through a detective's comprehensive file, making him feel like he alone in discovering all these mysterious clues, putting together improbable scenarios, and coming to his ultimate conclusions with no outside help. This evokes the sensation of non-linear reading, and such has never been more pleasing or accessible. Second, content does unfold quite story-like, despite the seeming hodge-podge, for this apparent randomness of images is entirely strategic.

The story may be fantastical, including sci-fi elements and Harry Potterish magic, but it is also ripe with contemporary politics (a recently ousted leader named Herr Bigly Rump bears too many familiar and thoroughly nasty traits), making the attached newspaper clippings deliciously relevant and timely. Final word: The Rescuer's Tale is Uncommonly Smart & Unbelievably Creative.
The Iron Heel
Bix Santana
2019 Bronze Medal
174 Pages
Check current price
Fiction - Graphic Novel/Comic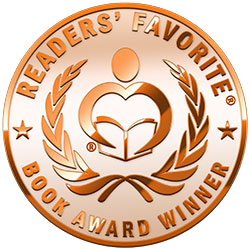 Reviewed by K.C. Finn for Readers' Favorite

The Iron Heel is an exciting and visually stunning graphic novel written by author Bix Santana and illustrated by Ryan Gutierrez. Focusing on radical social change in a future world seven centuries from now, this thrilling, dark sci-fi tale tells the story of a society threatening to collapse as a new world order looms on the horizon. Caught in the crossfire of this changing world is Anthony Meredith, a typical noir cynical hero whose primary job is to create virtual entertainment stories to keep the masses quiet. But when Meredith is pulled into the rebellion against the elites, he discovers the true exploitation underlying the current system and sets about a method to ignite the fire of revolution across the world.

I loved this story to bits. There are so many references to excellent and intelligent political science fiction of the past, for example the parallels between Huxley's 'feelies' and the 'verties' that Meredith creates, as well as the more modern story lines of classics like The Matrix. Bix Santana weaves these old tropes into a powerful new form, delivering a fresh and exciting world that reflects our own in terms of the temptation of corruption and the power of rebellion against it. This is accompanied by Ryan Gutierrez's stunning illustrative work, which brings the emotive elements of the characters to life and the noir setting of the world to its fullest, most sinister potential. Overall, The Iron Heel will appeal to V For Vendetta style revenge and revolution fans. A lavish must-read for the graphic novel genre.
Astral Genesis
Ivan M. Cohen and Jay Magnum
2019 Silver Medal
Kindle Edition
Check current price
Fiction - Graphic Novel/Comic
Reviewed by Bruce Arrington for Readers' Favorite

Astral Genesis by Ivan M. Cohen and Jay Magnum is a graphic novel dealing with science fiction themes, space aliens, disgraced astronauts, and your typical politicians with huge egos and attitude problems. Our disgraced hero, DeVane, is given a straightforward mission, or so it would seem. But when things go backward, that's where the action really begins. Add a beautiful super alien into the mix and you have a story. At least here you do. This is a wild, action-packed adventurous romp for those who like alien graphic novels with some predictable parts, but also with some twists. Who is the real good guy and who isn't? What's the real plan of the government, and what are the aliens doing? This kept the story moving along at a rapid pace.

The artwork of Astral Genesis is what you'd expect in a Marvel or DC work—it's that good. The colors and details blend in well with the story's plot and really bring it to life. The professionalism shows throughout. This graphic novel is geared toward the older reader: I would say teens and above, so parental guidance is strongly suggested for the younger age group. I thought the characters were fleshed out enough so they seemed three-dimensional and believable. Although the story is complete in and of itself with a satisfying ending, there is obviously more to come in these action-packed space adventures. I recommend this graphic novel for those who enjoy fast action space adventures.
The Cautioner's Tale
R. M. Wilburn
2018 Bronze Medal
48 Pages
Check current price
Fiction - Graphic Novel/Comic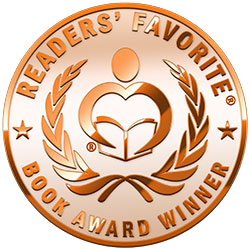 Reviewed by Jack Magnus for Readers' Favorite

The Cautioner's Tale is a post-apocalyptic graphic novel written and illustrated by R.M. Wilburn. Mary Morgan is a woman with a special gift -- she travels through time, and she's seen things in the future that would stagger the imagination of most people. Her journal recounts the events that take place in the near future, the year is 2047 as is noted on the diner receipt which lies near a poem entitled The Dying Man. It all begins with a rigged election and ends with disaster. Mary's mentor and friend, Dr. Parsimonious Creed, has been dead for two years now. He had been the hope of a people still reeling from the impact of the Last Great War, but was found in his home, which had obviously been ransacked, his files missing. Creed had been compiling evidence against billionaire Herr Bigly Rump, whose offer to make the world a better place was one that had to be accepted under pain of exile to the Arctic; an offer that was made suspiciously soon after Creed's death. Rump claimed he alone could fix this, yet things had gotten very much worse indeed since his assumption of power.

In the introduction to The Cautioner's Tale, R.M. Wilburn states that "Any resemblance to real persons or places is an absolute fluke", and indeed, it may very well be a case of art spontaneously imitating life, but most readers will find ominous and terrifying parallels between the nightmare world Mary is a part of and the present state of affairs in the United States. That said, The Cautioner's Tale is a marvelous blend of fact, fiction and dark fantasy presented in a cunningly designed format that echoes the dysfunction and chaos of a nightmarish Rump dictatorship over a broken world. Each page of this graphic novel is a delight to read, examine and wonder over. I'm not sure how Wilburn put this amazingly crafted work together, especially considering the reference, at one point, to recent history, but perhaps, like Mary, the author has been doing some time-traveling of her own. This is a work that's both grim and gorgeous, with just a hint of hope to leaven the dark storm brewing overhead. The Cautioner's Tale is most highly recommended.

Sonora Pass
Jaime Olmos
2018 Honorable Mention
102 Pages
Check current price
Fiction - Graphic Novel/Comic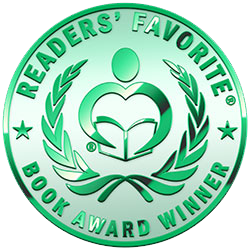 Reviewed by Jack Magnus for Readers' Favorite

Sonora Pass is a graphic novel written by Jaime Olmos and illustrated by Kevin Nichols. Who killed Celia after the Jabberwocky Band reunion -- and why did they do it? Celia and Esteban had made plans to start a new life together in California after he finished an engineering job in Montreal where she had been living. At first, the twenty-year reunion of friends and fellow musicians had been brilliant, but Celia had seen something or someone that had startled her while she was performing. When she was found dead in Esteban's hotel room, the police had no choice but to presume that Esteban's flight was an admission of his guilt. Jonah, his friend and fellow Jabberwocky member, was determined to use his skills as a private investigator to find out the truth, wherever it might lead him.

Jaime Olmos' graphic novel, Sonora Pass, is an enthralling sleuth mystery that takes Jonah on a search that goes back twenty years to discover who Celia was and what happened to her. While in graphic novel format, this story is a fully-fledged mystery with compelling, well-developed characters and any number of red herrings for the armchair sleuth to consider. Kevin Nichols' illustrations are marvelous! Each panel is brightly colored and lushly inked. His skill in portraying facial expressions is masterful, and the amount of work he put into making those characters feel real is impressive indeed. I especially loved his nature art showing Esteban on his bike in the mountains or driving off into the sunset. The scenes depicting Jonah's visit to Azul in the Huixtlacan Province in Central America are inspired and the railway stations and other architectural drawings are superb. Sonora Pass is an intellectual and visual feast, and it's most highly recommended.

Rayven Choi
Chapter 1: Koreamerica
Shequeta Smith
2018 Finalist
Kindle Edition
Check current price
Fiction - Graphic Novel/Comic
Reviewed by Justine Reyes for Readers' Favorite

Rayven Choi: Chapter 1: Koreamerica by Shequeta Smith centers around the main protagonist the book is named after. The very first scene shows us that Rayven Choi is not kidding around when she shoots a man almost point blank. But who was he? At a young age, Rayven was forced out of a normal life when somebody put a hit on her father, which resulted in a bloody train massacre, leaving her without both of her biological parents. Rayven is the sole survivor. The police and FBI get involved when the assailant tries to go after Rayven once more and it becomes clear that as long as Rayven is in America she will never be safe. Luckily, Rayven's father had befriended a man in South Korea where the story takes place years later and truly begins to unfold.

Overall, the illustrations and colors were marvelous. I appreciated the care given to the small details in their facial expressions; it brought the characters to life and it made me wonder who said that graphic novels and comic books are not literature? Shequeta Smith gives us a well written graphic novel that breaks away from the comic book superhero stereotype to which many have grown accustomed. Here is a story that has espionage, tragedy, drama, and a well developed main character. Smith produces one of the fiercest female characters ever created, and she doesn't need a leather spandex suit or a cape! As the plot thickened, I found myself engrossed, I became deeply invested in Rayven and her life. I cannot wait to get my hands on the rest of this series.
Treadwater
The Graphic Novel Part 2
Morgan Rosenblum and Nat Prinzi
2017 Silver Medal
Kindle Edition
Check current price
Fiction - Graphic Novel/Comic
Reviewed by Jack Magnus for Readers' Favorite

Treadwater: Part Two is a high-tech science fiction graphic novel written by Morgan Rosenblum and Nat Prinzi, and illustrated by Mingchen Shen. The Treadwater team had fulfilled their part of the arrangement made with Wolfgang Kulikov, the brother-in-law (and second in command) of fascist General Kirklau of fascist General Heinz Kulikov. He had offered to give Treadwater information about Kirklau's second stolen nuclear warhead if they snatched his nephew from Kulikov's compound. After Kostya was delivered to their headquarters, Wolfgang admitted that there really wasn't a second warhead. The team was finally persuaded to believe him but only after they extensively tortured him. Kostya was furious at his abduction, believing firmly in his father's program. Meanwhile, there were terrorists afoot who were planning a worldwide attack with a deadly pathogen and General Heinz Kulikov has developed a trio of virtually unstoppable mechanized war machines. Can the team get past their internal strife and rivalries, and work together to stop these threats?

Morgan Rosenblum and Nat Prinzi's high-tech science fiction graphic novel, Treadwater: Part Two, is a fast-paced and exciting thriller. While it is the second book in the series, the authors not only give a concise and informative summation of the first book, they also include a link for a free copy of that first volume. I had a marvelous time reading this graphic novel. It gave me the same feelings of exhilaration I felt when I was a kid reading my first superhero comic books. Mingchen Shen's illustrations are masterful; you can see and feel the icy wastes of the opening panels, which cleverly morph into the team's efforts to confirm the veracity of Wolfgang Kulikov's statement. I particularly enjoyed the historical side stories that add depth and intensity to the main plot as well as the development of the characters of Wolfgang and the Treadwater team. Treadwater: Part Two is impossible to put down, and you definitely won't want to rush through this amazing graphic novel. Take your time and enjoy the story and artwork -- it's all top-notch. Treadwater: Part Two is most highly recommended.
True Life
Legends of Tye Series - Volume 1
R. J. Tolson
2017 Honorable Mention
116 Pages
Check current price
Fiction - Graphic Novel/Comic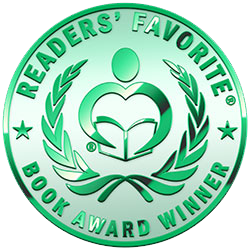 Reviewed by Divine Zape for Readers' Favorite

True Life is the first entry in the Legends of Tye Series by R.J. Tolson, an adventure that will delight young adult readers and fans of comics. The reader is introduced to a magical setting and a clan known as the Astra Clan, comprising people gifted with the ability to see the Aura, the mystical energy. But the Astra has suffered a lot from powerful neighbors who would capture and enslave them to exploit their magical abilities, so they found a small community in a hidden village in which to conceal the stones from which they derive their abilities. Seventeen-year-old Venn isn't one of the powerful ones in his clan, and is often derided as the weakest link, but things change for him when a dark figure captures his sister and uses an ancient dark power to curse his people. Now Venn must rescue his sister and his clan, and as he goes off on this dangerous mission, he has only one thing that gives him hope; the legendary book of secrets: True Life.

This is a great story, well-written and the perfect length. It feels like the author crafted this story just to have readers teased and longing for what is to come in the next installment in the series. I enjoyed the compelling cast of characters and loved the fact that Venn, the protagonist, isn't the toughest guy in his clan. It is interesting to see how he grows, thanks to necessity. True Life is fast-paced and engaging, featuring awesome illustrations and intelligently crafted dialogues. R.J. Tolson's tale is a breezy read for those who enjoy well-crafted and beautifully illustrated work.

Contact Author -