The Hero's Tale
Mary Morgan's Journal Book 4
R. M. Wilburn
2021 Finalist
105 Pages
Check current price
Fiction - Graphic Novel/Comic
Reviewed by Charles Remington for Readers' Favorite

The Hero's Tale by R.M. Wilburn takes us back to the near-future dystopian world ruled by the Great Orange Beast, Herr Bigly Rump, a thinly-disguised parody of the current incumbent of the White House. These are the last extracts from Mary Morgan's diary as she faces her final battle to rid the world of the evil dictator who has enslaved most of the population in his heavily guarded city, Rumptopia. Due to the dire shortages of food and materials, Mary uses scraps of paper to chronicle her adventures which are beautifully presented in this stunning graphic novel by author and illustrator R.M. Wilburn. The narrative moves along at a fast pace and we are thrown straight into the action when Mary joins a team of child rebels to advance the planned overthrow. There are many twists and turns, amazing characters, and astounding scenarios like the Fud Faktoria where older members of the community are encouraged to work and where they are apt to disappear without a trace. But Rump is not satisfied with simply enslaving the population of Earth - he wants to be King of Space too. To realize his ambitions, he has built a fleet of rockets with which he plans to conquer Space. But Mary sees the rockets in a different light. She hatches an audacious plan of action which rapidly drives the narrative towards a fantastic conclusion. Will Rump be defeated or will he become King of Space? The race is on.

R.M. Wilburn has created another stunning graphic novel that resounds with the concerns of the average liberal thinker in a time of increasing political polarisation. Cleverly woven into the plot are issues of fake news and the difficulty of finding truth in amongst the ubiquitous propaganda of vested interests and the absence of reliable history. Issues of honor and integrity, of freedom and fairness all feature in the visually striking pages of this book. I have been fortunate to follow Mary Morgan's diary from the first adventure and am happy to recommend this last volume which concludes the series. Ms. Wilburn is a talented author and illustrator; her humanity and concern for people and the planet shine out of the pages of her work; sumptuously illustrated volumes that deserve a broad readership.

Witch Hunter
Volume One, Hunt The Hunters
Vincent J Ferrante
2021 Honorable Mention
146 Pages
Check current price
Fiction - Graphic Novel/Comic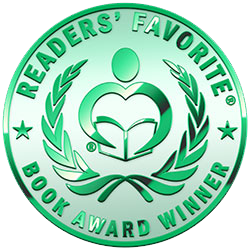 Reviewed by Jessica Barbosa for Readers' Favorite

Witch Hunter: Volume One, Hunt The Hunters is a graphic novel written by Vincent J Ferrante, with the cover by Jeff Batista, and with color by Blake. The year is 1692, it is three o'clock and school is in recess. It seemed like another normal day for young Jon Redmont. However, he sees an announcement nailed to a tree; his mother and their family are wanted for the practice of witchery! Frightened, Jon goes to find his mother and witnesses a terrifying sight. Unable to escape the condemnation of their village, most of the Redmont family and their household of lodgers are killed. But everything is not as it seems - the ones condemned were the ones who were doing their best to save humanity, while the ones behind the condemning were the ones eager to see humanity fall. Three hundred years later, Jon Redmont is resurrected and given another chance to help humanity and avenge his fallen family. This time it is his turn, as the witch hunter, to hunt the hunters!

The first volume of Vincent J Ferrante's Witch Hunter contains Jon Redmont's origin story and his adventures after the tragic deaths of his family. The first volume is already filled with action-packed sequences as the hero does his best to fulfill his mother's wishes; to oppose the darkness without being darkened by it! The Scarlet Circle is a group of witches determined to plunge the world into darkness and Jon Redmont stands in their way, determined to stop them by whatever means necessary. The novel's issues are intense and it is filled with vigorous and suspenseful content and action scenes. I found that the artwork went well with the storyboard; the bright colors and bold, inked lines emphasized the movements and efforts of the heroes and villains wonderfully. The storyline is precise and straight to the point, often filled with the usual puns and humorous jabs you find in every good, classic comic book. Jon Redmont is a hero with an impressive hideout, a collection of interesting weapons, and an eye-catching costume but he is also more than that. He is a hero with an unforgettable, touching, and heartbreaking past, determined to do his part and be there when he is needed, despite the odds being against him. Overall, an impressive tale of the Witch Hunter's adventures as he fights and hunts the hunters for the sake of humanity. Good job!
Family Time
I'm A Star
Brandon Foster
2021 Bronze Medal
25 Pages
Check current price
Fiction - Graphic Novel/Comic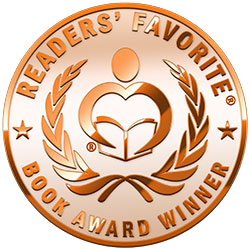 Reviewed by Nicholus Schroeder for Readers' Favorite

Family Time: I'm A Star by Brandon Foster is a short story about a girl called Simone. She is the second-born child of a family of four. She was the star of her team and was envied by most of her fellow students. But there was one girl called Keisha who was not so taken with Simone as she didn't understand why everyone adored Simone and thus despised her. Furthermore, Keisha surmised that if she could be friends with her nemesis she could take Simone's place as the school's most loved student by destroying her reputation with her family, team, and friends. Will Keisha triumph? And if she does, then what will become of Simone? Will she be able to live outside the spotlight?

Family Time: I'm A Star is full of life lessons that are relevant to people of all ages. I was really moved by how Brandon Foster was able to demonstrate just how detrimental a bad friend could be in one's life. This book opened my eyes to the despair that such people could inflict upon their unsuspecting victims. The pictures found in Family Time: I'm A Star are also a very welcome addition in my opinion, as they help make the whole book even more interesting. The images have a pleasant, warm tone and pop with bright colors. Though this book is a rather short read, it is quite an enjoyable story with much wisdom that I happily absorbed and appreciated.
The Saga of Evil Monkey Man
Season One
N Blake Seals
2021 Silver Medal
120 Pages
Check current price
Fiction - Graphic Novel/Comic
Reviewed by Jack Magnus for Readers' Favorite

The Saga of Evil Monkey Man: Season One is an action and adventure graphic novel written by N. Blake Seals, with art by Butch Mapa. The bucolic nature of the little hamlet nestled on the North Shore of Long Island, Cold Spring Harbor, was disrupted one day by an explosion at the most notorious element of the area, the Cold Spring Harbor Laboratory. Those who were closer to the scene were also privy to a most unusual sight. A gigantic monkey-man dressed in clothes that seemed shredded as a result of a transformation had appeared outside the Lab. He was even now trying to evade the authorities. Would he have time to figure it out? Was there a way to reverse the experiment that had created this man-monkey fusion?

This story is apt to be an irresistible draw to any Long Islander; I know it was for me. Seeing the opening frames showing downtown Cold Spring Harbor brought to mind the night I was first introduced to that marvelous, historic hamlet. Likewise, the flight of the Monkey Man and the motley crew that assembles to assist him out to Montauk and onwards had me revisiting the far eastern reaches of the island in my mind and wondering if it wasn't time to go back for a visit. If you're not from Long Island, try the story anyway. You'll probably end up becoming an honorary Long Islander and planning your own visit in the near future. N. Blake Seals and Butch Mapa do a grand job of making the island real, no small feat considering the constraints of the format and the fantastic elements of the story.

The Saga of Evil Monkey Man: Season One is marvelous, spectacular and so much fun to read. It's beautifully put together: the art, coloring, storyline, and the result is a professionally designed and created story that's wacky, entertaining, and filled with fast-paced action. Seals' characters are well-crafted, and his plot is ingenious and clever. This is one of those reads that makes one experience a pang of regret when it's over -- but it's not! There appear to be three more seasons based on the artwork shown at the end of the book. The Saga of Evil Monkey Man is most highly recommended.
Mup
The Complete Graphic Novel
Raea Gragg
2021 Gold Medal
Kindle Edition
Check current price
Fiction - Graphic Novel/Comic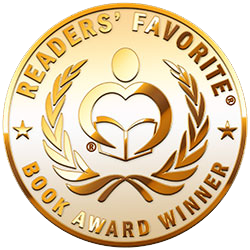 Reviewed by Joanie Chevalier for Readers' Favorite

Mup, written and illustrated by Raea Gragg, is a graphic novel with beautiful and eye-catching illustrations, and the topics about being environmentally conscious, the angst of turning into a teenager, and family are timely and creative. Mup is a cheerful and high-spirited young girl who does not have a care in the world. She meets up with her teenaged self, Arianna, who only cares about how popular and pretty she is. Arianna's world is a dreary place, with all the plants now dead, but her father, a botanist as well as a contagious optimist, is on a mission to Africa to find the hidden valley where a cure can be found to reverse all the damage. There, Mup, her future self, and their father, as well as a few other lively characters meet the evil villain whose only mission is to drill for oil and get rich. Mup by Raea Gragg is a fantastic way to introduce important social issues to children.

I was impressed with the creative storyline and gorgeous eye-popping graphic designs and illustrations in Mup by Raea Gragg. The pages came to life from the first to the last, and relevant social issues are revealed in a fun and non-threatening way. This is a story for all ages: the young, to introduce them to the important issue of conservation; the teenager, to soothe their anxiety about leaving childhood behind; the adult, for a gentle reminder about the feelings of being a teenager and the importance of holding onto the family. Raea Gragg is truly a dynamo and I expect to see more work from this talented author and illustrator.
Astral Evolution
Jay Magnum and Brian Augustyn
2020 Bronze Medal
Kindle Edition
Check current price
Fiction - Graphic Novel/Comic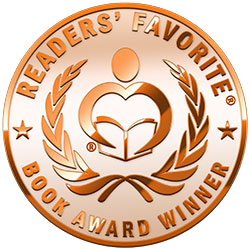 Reviewed by K.C. Finn for Readers' Favorite

Astral Evolution is a work of comic book fiction with graphic novel illustrations and was created by author team Jay Magnum and Brian Augustyn, and an extensive team of artists. Penned as the exciting sequel to the high-quality Astral Genesis, we find ourselves with Colonol DeVane and a fantastic superhero whose origins make her a princess from ancient Egypt. Evil is afoot in this lavish thriller story that also has plenty of science fiction and true comic book genre hits, including rough and ready heroes versus glamorous wicked types, epic fight scenes and gorgeously drawn heroines who also know how to kick their enemies to the curb.

Stylish and filled with substance, this is another fantastic work from the Astral series team, led by author duo Jay Magnum and Brian Augustyn. Lila was my favorite in this piece: a capable and intelligent glamazon of a woman with plenty of light and dark in her storyline. It was wonderful to see such character development for her and the surrounding cast, and even in the relatively short space of a graphic novel, we can feel attached to these characters and treat them as real individuals with relatable emotions. The art style with line drawings from Ariel Medel is truly stunning, creating dynamic action scenes that add to the complex and intriguing plot of the tale. Overall, Astral Evolution is an excellent addition to the series and an extremely high-quality graphic novel that every fan and collector ought to own.
Mega Awesome Notebook
Kevin Minor
2020 Silver Medal
112 Pages
Check current price
Fiction - Graphic Novel/Comic
Reviewed by Louanne Piccolo for Readers' Favorite

The Mega Awesome Notebook by Kevin Minor is an awesome graphic novel about an equally awesome graphic novel. It tells the story of a teenage cartoonist whose drawings come to life through a radioactive cloud of awesomeness after he accidentally microwaves his notebook at breakfast. Radioactivity, however, is the least of his worries as he is faced with boring algebra, bullies and a lack of self-confidence in what seems to be a normal day for him. Dud, the main drawing in his notebook, quickly forms a love-hate relationship with the artist in an attempt to become independent. Through their spats, more details about the boy's life are revealed to the reader – a crush, divorced parents who don't seem to have much time for their child and an incapacity to deal with these issues appropriately.

Both written and illustrated by Kevin Minor, this touching glimpse into the mind of an angst-ridden teen is nothing short of brilliant. The Mega Awesome Notebook delighted me in its ingenuity and creativity and delivered a laugh on every page despite its sometimes emotionally charged subject matter. Minor's capacity to switch from one artistic style to another at the stroke of a pencil is quite remarkable and the mark of true artistic talent. The main characters, both the teen and Dud, were touching, entertaining and brought the story to life in the way only very beautiful drawings can. I feel that this graphic novel is suited to readers of all ages with its life-like art and brilliant social commentary. I am blown away by the sheer talent of Kevin Minor - he has a new fan in me!
The Watcher's Tale
Mary Morgan's Journal Book 3
R. M. Wilburn
2020 Gold Medal
69 Pages
Check current price
Fiction - Graphic Novel/Comic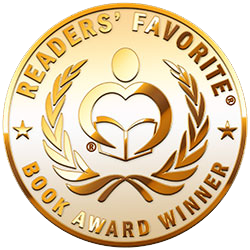 Reviewed by Jack Magnus for Readers' Favorite

The Watcher's Tale: Mary Morgan's Journal Book 3 is a post-apocalyptic science fiction graphic novel written and illustrated by R. M. Wilburn. While Mary Morgan and her companions-at-arms had been successful in their efforts to free those imprisoned for their opposition to Herr Bigly's Rump's reign of awfulness, they soon realized that they had underestimated the lengths to which the orange monster would go to establish and maintain an iron grip on his plan for world domination. His secret weapon was soon revealed to be devastatingly simple and sinister. The announcements heralding Bigly Rump's generous offer of free education to all children indicated that it was not only generous but also mandatory. What better way to create a dictatorship that endures than by brainwashing the young? This and other new developments made it even more urgent for Mary and her crew to regroup and plan their next moves.

The Watcher's Tale presents the reader with an awful vision that will seem terribly familiar to anyone who's ever dared to look at an independently published newspaper or kept up with current events. Wilburn's illustrations continue to delight and amaze. I love the imaginative use of the hand-written journal pages which seem torn, stapled together and bearing coffee stains and dirt. Pages are deckle-edged, giving them an ancient and tattered impression and making one wonder just how far in the past these entries were penned. Mary's compatriots hail from all over the galaxy, and their varied and unusual appearances compound the post-apocalyptic nature of the work. I also appreciated how she weaves a photographic journal throughout the work, again one that is dire and foreboding in nature and steeped in our past. Wilburn's work gives one a lot to think about, especially considering the Constitutional crisis facing the nation today. The Watcher's Tale: Mary Morgan's Journal Book 3 is most highly recommended.
Ziggy Zig-Zags The Light and Dark Fantastic
Ron Baxley, Jr.
2019 Finalist
56 Pages
Check current price
Fiction - Graphic Novel/Comic
Reviewed by Jack Magnus for Readers' Favorite

Ziggy Zig-Zags The Light and Dark Fantastic is a graphic fantasy novel written by Ron Baxley, Jr., with illustrations by Vincent Myrand and lettering by Ali Tavakoly. Few people know, in this day and age, the epic history of the Pembroke Welsh Corgi breed. These stalwart and intelligent big dogs in small bodies were used as battle steeds for elvish warriors. But their utility was not restricted to times of war. Elves and other small magical creatures found the Corgis to be the perfect partners for everyday tasks and journeys. Some say that the white markings Welsh Pembroke Corgis bear to this day are the places where the elvish saddles and stirrups left their marks. Ziggy is such a Pembroke Welsh Corgi; one who was entrusted by the elves with some vital and important missions. The first was to rescue a Lost Boy from Neverland. Armed with pixie dust carefully packaged by the elves, and with his inimitable buoyancy and good cheer, Ziggy followed the star signs and landed in Neverland, where he found Tiddle, the lost boy who was now found.

Ziggy Zig-Zags The Light and Dark Fantastic introduces a new canine hero of truly epic proportions, and I'll never look at Corgis in quite the same way again. Baxley's admiration for the breed, after he adopted his rescued Pembroke Corgi, shines out on every panel of this enthralling two-story graphic novel. Vincent Myrand's marvelous illustrations really capture the dog's facial expressions as he considers his challenges and gets past all manner of obstructions and dangers. I loved revisiting Neverland, and a quick trip to Oz was a rare treat indeed. Baxley's stories are well plotted and exciting, and Myrand's line and wash illustrations are superb. Each drawing is a visual feast and works so well with the story line. I had the grandest time reading this book, which offers the daring reader fantasy, evil elves, helpful monkeys and even an arch villain or two. Ziggy Zig-Zags The Light and Dark Fantastic is most highly recommended.
The Rescuer's Tale
Mary Morgan's Journal, Book 2
R. M. Wilburn
2019 Honorable Mention
71 Pages
Check current price
Fiction - Graphic Novel/Comic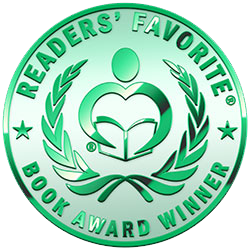 Reviewed by Joel R. Dennstedt for Readers' Favorite

Well, well, well, what has R.M. Wilburn created here? Although her book, The Rescuer's Tale, is the second in a series - Mary Morgan's Journal - the elements of my incredulous (as in knocked my socks off) observations must have found their genesis in volume one. Is this a mystery? A satire? An adventure? A puzzle? An incredible delight? Yes, yes, yes, yes, and most assuredly, YES! At heart, this is a detective story, and presumably one might well believe it is intended for the young, and maybe even-younger, adult; perhaps even for some precocious child, but this old man hereby claims it for himself.

Two things will astound you when delving into The Rescuer's Tale by R.M. Wilburn. First, each page reveals a deeply intriguing collage of absolutely gorgeous, monstrously creative illustrations by the author. These images, purely artistic in themselves, lead the reader's eye through an inclusive dialogue-of-words as if he is rummaging through a detective's comprehensive file, making him feel like he alone in discovering all these mysterious clues, putting together improbable scenarios, and coming to his ultimate conclusions with no outside help. This evokes the sensation of non-linear reading, and such has never been more pleasing or accessible. Second, content does unfold quite story-like, despite the seeming hodge-podge, for this apparent randomness of images is entirely strategic.

The story may be fantastical, including sci-fi elements and Harry Potterish magic, but it is also ripe with contemporary politics (a recently ousted leader named Herr Bigly Rump bears too many familiar and thoroughly nasty traits), making the attached newspaper clippings deliciously relevant and timely. Final word: The Rescuer's Tale is Uncommonly Smart & Unbelievably Creative.
Contact Author -