Recommend this book:
Screwing the Pooch
J. B. Bergstad
2009 Gold Medal
216 Pages
Check current price
Fiction - General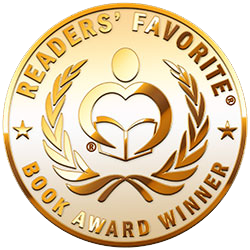 Reviewed by Anne Boling for Readers' Favorite

Screwing the Pooch is seven short stories by J.B. Bergstad.

Milton's Pickle

The setting is September 25, 1978 Provo, Utah. Seven year old Milton was the victim of bullies, nine year old Phillip Tanner, Leonard Brown and Myron Duncan. They bloody his nose at every opportunity. Yet Milton continued agreeing to play cars with them. On top of school problems his father had killed himself and his mother appears to be certifiably insane. Terrified Milton knew he had to take desperate measures.

BearClaw at the CoffeeCaker

The setting is Venice, California, the CoffeeCaker Coffee Shop. Nancy Twigly is the owner and Lincoln Pascoe is her customer. Pascoe has been blind for three years. He spent a lot of time in the coffee shop and he and Nancy had formed a strong bond of friendship. She assumed he was a homeless man and he hadn't told her different. Every day she looked forward to seeing Lincoln. She realized she was falling in love with him.

The Puppy Murders

Jim looks back on his childhood, climbing a tree, setting a broom on fire. Then there was the day he was asked to put a puppy down. The memory of killing the puppy haunts him long into his adult years.

The Brass Rail

Ray Martelli was arrested for drunk driving. It was his third strike. His wife had warned him. When he got out of jail she and the kids were gone. He declared he wasn't an alcoholic, he could quit at any time. Years later he's still declaring it as he takes another drink.

Rot Like Me

Vince was a young predator. His father's transfer was perfect timing. No questions about the missing girls and a new hunting ground. Ann was the first at the new school. He raped her. When she threatened to tell her father he killed her in a fit of rage.
There was a fifty year old legend that on Halloween night the ghost of a young woman named Leslie came looking for the man that raped and murdered her.

Dear Daniel

Dear Daniel is a Letter from a father to his son. It is not your typical letter but a letter of confession.

It was a stupid teenage prank that left death in its wake.

Hank Straker, SA

Hank's life was a happy one. He was the sheriff of Riversbend, Wyoming. He loved his wife dearly. There only disappointment was no children until the day they found the mass in her breast. She didn't make it. He was relieved when he made the decision to "take a bullet train." That was before a thief entered his home. How ironic, a thief gave him back his will to live.

Screwing the Pooch is a unique book. I had to look up the definition of screwing the pooch. It means to make a catastrophic error or failure. The connecting thread in these short stories are catastrophic errors. Naturally I enjoyed some of the stories better than others. I think Hank Straker, SA was probably my favorite, running a close second was BearClaw at the CoffeeCaker. Readers may find some of the other stories a little difficult to find appealing.

Rot Like Me makes a good Halloween story but was my least favorite. The Puppy Murders was heart wrenching. Milton's Pickle was rather sad in a startling way. Screwing the Pooch is different; it isn't your normal everyday read. I'm trying to decide what genre this book fits in. Author J.B. Bergstad offers readers a bit of everything, love, romance, suspense, thrills, and definitely chills. This eclectic read has something for everyone.
Contact Author -