Angels of Defense
The Kastle Law Series, Book 2
Chris Copeland
2010 Honorable Mention
216 Pages
Check current price
Fiction - General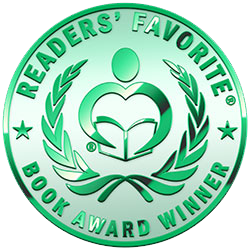 Reviewed by Lynette Fowlston for Readers' Favorite

Kastle Raines had been waiting for something to happen. He and his team, Angels of Defense, had enjoyed peace and quiet, living as law abiding citizens while running their legitimate businesses. Life was not simple for long. Their days of drug running and chasing terrorists were over, until Zane Cotto entered the picture. Cotto was a mad man, determined to make Kastle and the Angels of Defense pay for killing his brother. Cotto threatened Kastle's wife and unborn child.

Kastle had a few days to uncover clues that will thwart Cotto's plan to kill 30,000 people. Soon the team discovered there was more to the mad man's scheme than they first suspected. The madman knew every move the team made and everyone they called. Could one of their members be a traitor?

This book had a startling conclusion. I found it impossible to put this book down. Chris Copeland set the bar high with the first book in the Kastle Law series. He set it higher with "Angels of Defense."
The Protected
Rowena Portch
2010 Silver Medal
314 Pages
Check current price
Fiction - General
Reviewed by Anne Boiling for Readers' Favorite

The Protected is a fantasy story of good versus evil. The story centered around Skye Taylor a blind massage therapist. Since her husband's death she and her service dog have lived a quiet life. She is legally blind but still drove a car. She came to in a hospital after an accident. Her leg was severely injured. A strange man with a blue mist around him visited her. She wasn't sure if she was dead, dreaming or having delusions. After his visit she has the gift of healing and removing pain. Her gift leads to a struggle between the Spirian race, a cross between human and spiritual beings (they have super natural powers) and the Shadows (who have no powers.) The clan tried to teach Skye how to control her powers in order to protect her from the Shadows. Their future lies the children she will produce. The fate of the human race rests upon her choices.

I quickly became involved in the life of Skye. The secondary characters add dimension to the story. The plot is interesting and entertaining. This is a fast read. The Protected is a mixture of romance, mystery and humor. This is book one of the Spirian Series. I look forward to the next installment.
Kastle Law
Chris Copeland
2010 Bronze Medal
222 Pages
Check current price
Fiction - General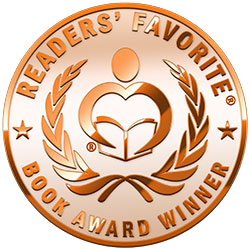 Reviewed by Anne Boiling for Readers' Favorite

Kastle Benton Raines loved baseball. In the mid 90s he was recruited by the Los Angeles Dodgers. What was even more amazing, he was still in high school. Life was good. One night, as he was leaving a club, he saw three men attacking two women. He ran to their rescue. A fourth man came up behind him with a bat. When he woke up in the hospital, he needed surgery.

Sarah Newman's father was grateful for Kastle`s gallant rescue of his daughter. Banks Newman offered Kastle a position in his security firm. In a very short time, Kastle became one of the B5. Again life seemed good until a tragic accident rocked Kastle's world. B5 will have to take matters into their own hands.

"Kastle Law" is a gripping novel. I have to admit I was doing research to see if this was based on a true story. I was so sure this book was based on fact. I was quickly drawn into the plot. The characters, particularly Kastle, the lead, is very well developed. The story moves along at a nice pace. Fans of action/adventure and suspense will enjoy "Kastle Law."
The Life O'Reilly
Brian Cohen
2010 Gold Medal
276 Pages
Check current price
Fiction - General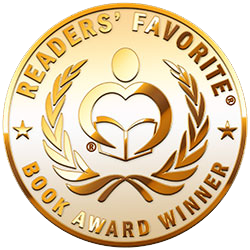 Reviewed by Anne Boiling for Readers' Favorite

Nick O'Reilly was a lawyer at a prominent law firm, Williams Gardner & Schmidt, where he had an excellent reputation and future. When the firm decided to take on a few pro-bono cases to better its reputation, Nick was assigned a domestic violence case. Nick soon found himself falling in love with his client, Dawn Nelson, and her son, Jordan. Becoming involved with a client was against the firm's policy. Nick's involvement with Dawn brought conflict at the firm and he was fired. Nick ultimately went out on his own and, just as things are coming together, life struck another blow.

This book will have a profound effect on the reader. Too often we think power, prestige, and money are important in our lives. In The Life O'Reilly, we discover what is truly important. Nick is a man that discovers his "cup runneth over."

Brian Cohen is a master at character definition and depth. The personalities of the characters are distinctive. The reader watches as Nick develops into a man that knows what is important in life. While this book is entertaining, it is so much more. This book has a deep message for the reader. The plot was well developed and this book was hard to put down.

The Life O'Reilly is not at all what I expected. I expected a typical lawyer story. This book is anything but typical. The plot is original, absorbing and gripping. Readers will not want to miss this one. I suspect it will make the best seller list.
Tell Me When It Hurts
Christine M. Whitehead
2009 Honorable Mention
Kindle Edition
Check current price
Fiction - General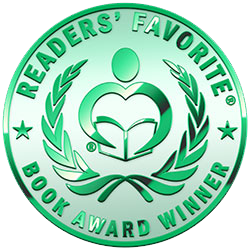 Reviewed by Anne Boling for Readers' Favorite

True love will help you heal...

Archer Loh has a secret. She was once trained as a government assassin. She was the best in her class. Instead of following through with this life she decided to live the life of a wife, mother, and lawyer. Everything was picture perfect until her daughter was found murdered. Archer's life fell apart. The murderer was set free on a technicality. Unable to receive justice, Archer falls back on her training and joins a secretive vigilante group. Their job is to provide justice through means not handed out by the justice system. The Group helps Archer through her toughest days, but she is only existing. A chance meeting with Connor McCall at a remote cabin in the Berkshires forces Archer to face the reality of where she's at in this world. Her world will never be the same.

I liked this story. Christine Whitehead's portrayal of the struggle that Archer has after the death of her daughter is gut-wrenching. The love story between Archer and Connor was really subtle. That was the only way to weave the two together. The beauty of their meeting was like a blanket slowly covering the horror of Annie's brutal murder. Even Archer's "justice" assignments weren't "in your face". There was a quietness to all of it. This was a wonderful story showing all the levels and facets of human pain and healing.
Screwing the Pooch
J. B. Bergstad
2009 Gold Medal
Kindle Edition
Check current price
Fiction - General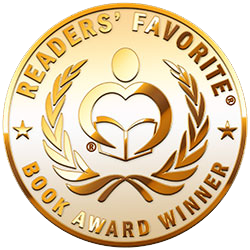 Reviewed by Anne Boling for Readers' Favorite

Screwing the Pooch is seven short stories by J.B. Bergstad.

Milton's Pickle

The setting is September 25, 1978 Provo, Utah. Seven year old Milton was the victim of bullies, nine year old Phillip Tanner, Leonard Brown and Myron Duncan. They bloody his nose at every opportunity. Yet Milton continued agreeing to play cars with them. On top of school problems his father had killed himself and his mother appears to be certifiably insane. Terrified Milton knew he had to take desperate measures.

BearClaw at the CoffeeCaker

The setting is Venice, California, the CoffeeCaker Coffee Shop. Nancy Twigly is the owner and Lincoln Pascoe is her customer. Pascoe has been blind for three years. He spent a lot of time in the coffee shop and he and Nancy had formed a strong bond of friendship. She assumed he was a homeless man and he hadn't told her different. Every day she looked forward to seeing Lincoln. She realized she was falling in love with him.

The Puppy Murders

Jim looks back on his childhood, climbing a tree, setting a broom on fire. Then there was the day he was asked to put a puppy down. The memory of killing the puppy haunts him long into his adult years.

The Brass Rail

Ray Martelli was arrested for drunk driving. It was his third strike. His wife had warned him. When he got out of jail she and the kids were gone. He declared he wasn't an alcoholic, he could quit at any time. Years later he's still declaring it as he takes another drink.

Rot Like Me

Vince was a young predator. His father's transfer was perfect timing. No questions about the missing girls and a new hunting ground. Ann was the first at the new school. He raped her. When she threatened to tell her father he killed her in a fit of rage.
There was a fifty year old legend that on Halloween night the ghost of a young woman named Leslie came looking for the man that raped and murdered her.

Dear Daniel

Dear Daniel is a Letter from a father to his son. It is not your typical letter but a letter of confession.

It was a stupid teenage prank that left death in its wake.

Hank Straker, SA

Hank's life was a happy one. He was the sheriff of Riversbend, Wyoming. He loved his wife dearly. There only disappointment was no children until the day they found the mass in her breast. She didn't make it. He was relieved when he made the decision to "take a bullet train." That was before a thief entered his home. How ironic, a thief gave him back his will to live.

Screwing the Pooch is a unique book. I had to look up the definition of screwing the pooch. It means to make a catastrophic error or failure. The connecting thread in these short stories are catastrophic errors. Naturally I enjoyed some of the stories better than others. I think Hank Straker, SA was probably my favorite, running a close second was BearClaw at the CoffeeCaker. Readers may find some of the other stories a little difficult to find appealing.

Rot Like Me makes a good Halloween story but was my least favorite. The Puppy Murders was heart wrenching. Milton's Pickle was rather sad in a startling way. Screwing the Pooch is different; it isn't your normal everyday read. I'm trying to decide what genre this book fits in. Author J.B. Bergstad offers readers a bit of everything, love, romance, suspense, thrills, and definitely chills. This eclectic read has something for everyone.
Contact Author -