Angels of Defense
The Kastle Law Series, Book 2
Chris Copeland
2010 Honorable Mention
216 Pages
Check current price
Fiction - General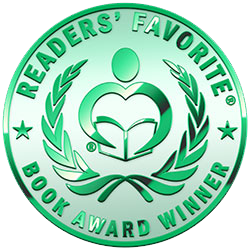 In 2005, the Castle Law was passed in the state of Florida. Its origin was due to a series of events. Before the Castle Law, there was Kastle Raines and the "Angels of Defense." For months, Kastle Raines has been waiting for something to happen, but it hasn't. He and his buddies have been enjoying life, as law abiding citizens, while they run their legitimate business. Smuggling drugs and chasing terrorists are in the past; that is, until a madman surfaces and turns their world upside down. He forces Kastle and his associates to play a carefully orchestrated game that is intended to create as much chaos as possible. They have to complete tasks that they are given, without any outside help, to receive clues that will aid in their attempt to prevent tragic events from happening. The games, the secrets, and their actions, lead to a shocking conclusion that changes the world as they know it.
The Protected
Rowena Portch
2010 Silver Medal
314 Pages
Check current price
Fiction - General
A gifted societies aspect of good versus evil.
Kastle Law
Chris Copeland
2010 Bronze Medal
222 Pages
Check current price
Fiction - General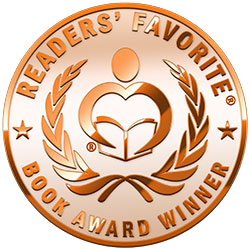 In 2005, the Castle Law was passed in the state of Florida. Its origin was due to a series of events. Before the Castle Law, there was Kastle Raines. When an unfortunate accident ends his baseball career, Kastle Raines goes to work for his girlfriend's father's company, a private security business. While getting his life on track, personally and professionally, he discovers that the company has two sides. One protects the rich and famous and the other side of the business is much darker, more dangerous, and more lucrative; a select few, guard drug shipments and do other activities off the books. Kastle is persuaded to take the path that has more action and leads to plenty of cash. They devise and execute a plan that will financially set them up for life, so they can stop breaking the law. Their big score puts everyone in danger and sets off a chain of events, filled with tragedy, betrayal, revenge, and death, that changes their lives forever.
The Life O'Reilly
Brian Cohen
2010 Gold Medal
276 Pages
Check current price
Fiction - General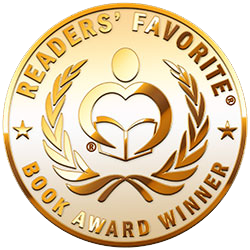 "Brian Cohen clearly has the gift of story in this riveting debut. His ability to plumb the depths of the human heart, and its capacity to change―forged in a modern, gritty, yet sophisticated New York―shines through in this estimable work. The mark of a great novel is one that is impossible to put down on its final page. Cohen's book reaches that bar."
―
New York Times
bestselling author
Michael Christopher Carroll
"The Life O'Reilly is a fascinating read that will warm hearts."
―Midwest Book Review
"...this is the way life should be lived. To be able to stop at any moment and say, I am proud of and very much at peace with who I am."
Brian Cohen's first novel is an affecting and haunting story that captures the attention of the reader and holds it throughout, lingering long after the final page is turned.
Cohen has a fluidic writing style. His story is well paced and his characters have dimension and distinctive personalities. It is inspiring to watch Nick's heroic battle for survival as he evolves into the kind of man (and life) that will leave a lasting and impressionable legacy.
It is not often that a work of fiction leaves the reader contemplating his or her personal outlook on life. The trials that Nick endures are easily applicable to reality. His story gives us pause to think, leaving us grateful for having made Nick's acquaintance.
―The US Review of Books
At once a bittersweet love story and a young lawyer's journey of self-discovery, this auspicious debut delivers an emotional wallop and will move readers in unexpected ways.
On the outside, Nick O'Reilly has it all: a high-flying legal career, as a partner of an elite Wall Street law firm, and financial security, with an apartment overlooking Central Park. Having grown up in a working-class family, as far back as Nick can remember this was his dream. But at the age of thirty-six, after several years of sacrificing his personal life for professional gain, Nick has started to ponder his future and consider the mark he wants to leave on society both professionally and personally―his legacy.
After being chastised in the press for turning a cold shoulder to the community, the firm calls upon Nick to help rehabilitate its image by handling its first pro bono case. Nick is asked to represent Dawn Nelson, a domestic violence victim who is fighting for custody of her young son, Jordan. A far cry from Nick's specialty of defending the misdeeds of Corporate America, it is up to Nick to set Dawn and Jordan on a path to a better life. But Nick gets much more than he signed on for, as Dawn forces him to reassess his life choices and, ultimately, be true to himself. Only when Nick finally realizes what is truly important in life does he face his toughest―and possibly final―challenge: a battle for his own survival.
Exploring the flaws of being human and the importance of controlling one's own destiny, The Life O'Reilly reminds us of how precious life is and how quickly and tragically it can change. Written with great empathy, The Life O'Reilly is an emotional and unforgettable tale that will challenge one's expectations of the modern love story and introduces a poignant and sensitive new voice in fiction.
Tell Me When It Hurts
Christine M. Whitehead
2009 Honorable Mention
296 Pages
Check current price
Fiction - General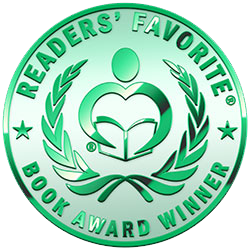 Archer Loh seems to have the world on a string. A magna cum laude graduate of Smith College, a law degree from Columbia, a great husband, a wonderful daughter, and a slot on the U.S. Equestrian Team all make it possible for Archer to almost forget her mysterious past, her violent history. All is almost perfect--on the surface. But nothing stays at equipoise forever. When Archer's daughter, Annie, is murdered, her own life shatters and deadly skills, long dormant, become highly relevant again. As Archer embarks on her own path to salvation, she snips all ties with the past. Love and connection are now extravagances she can no longer afford. At her darkest ebb, Connor McCall, Harvard-educated financial baron turned Wyoming sheep rancher, stumbles into Archer's life with his own demons and presses her to start reconnecting the dots. In Tell Me When It Hurts, memories can sustain or sink you, all in the same night and all the same memories.
Screwing the Pooch
J. B. Bergstad
2009 Gold Medal
216 Pages
Check current price
Fiction - General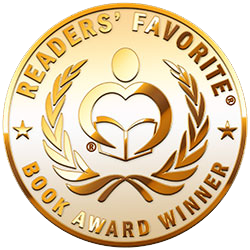 Were you caught Screwing the Pooch? Committing the biggest mistake of your life. Usually we live through our mistakes and move on. In this eclectic collection of short stories you will find some who did and some who didn't.
Contact Author -