Puck
Kevin White
2013 Bronze Medal
118 Pages
Check current price
Fiction - General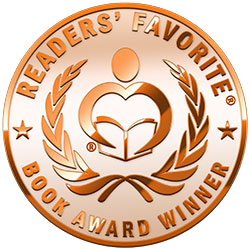 Reviewed by Trudi LoPreto for Readers' Favorite

"Puck" by Kevin White is the beautiful, heart-warming and heart-wrenching story of Kathy and Jason and their autistic young son Luke. Ice hockey becomes the thread that connects Luke to the outside world. Luke's story is told to us through the eyes and heart of his father. Luke at two years old was diagnosed as being an autistic child while at four he started therapy. Luke did not speak but had a fascination in catching flies in his little hands as they flew by. He could also build towers with tin cans and blocks. He watched TV but never showed any interest or understanding of what he was seeing unless it was a hockey game. Jason took Luke for a daily walk around the neighborhood and one day they stopped in at the local ice skating rink. Luke immediately became absorbed in watching the young boys playing hockey and when a puck came out of the rink and landed at his feet, it became his prized possession. When Luke surprised his parents, speaking his first word, it was 'puck'. Because of his strong interest in following the movement of the puck, they decided to teach him to skate and signed him up to play for a local home rink hockey league. This was the beginning of a new life for Luke and it changed his life forever.

"Puck" is a great story that Kevin White wrote with feeling, understanding and a lot of love. I felt all of the pain and joy along with Jason and Kathy. I cheered for Luke and became emotionally attached to him. The final chapters tore at my heart and made me proud too at the same time. I was really sad to leave my new friends behind when I got to the last page. Kevin White has written a winner that can easily hold its own as the top best seller for many weeks. It would make a fantastic movie as well. My hope is that there is a follow-up so that we can see where life takes Luke next. Kevin White is a five star writer who has left me wanting more.
The Second Chances of Priam Wood
Alexander Rigby
2013 Finalist
496 Pages
Check current price
Fiction - General
Reviewed by Lit Amri for Readers' Favorite

Alexander Rigby tells the story about a man's redemption from his own regrets in "The Second Chances of Priam Wood". Seventy year old Priam Wood had died, but the afterlife wasn't something he had expected at all. Chloe, his Golden Retriever that died several days before him, appeared and greeted him as his guide. The old artist was told that he had second chances to change the seven days of his past life. It was a revelation that was double-edged, for he could easily fail and things might become worse. But with his beloved dog's support, Priam Wood decided to make everything right and those seven days given to him were about to be a priceless life lesson that he overlooked when he was still alive.

The very first chapter started slowly for me but I was glad the pace picked up when Priam died and was greeted by Chloe in the world between the living and the dead. The writing is flawless; the seven days that the character had to re-live is told in details and isn't rushed. The concept of the story isn't new, nevertheless it is beautifully and genuinely written. Moreover, the lessons and inspiration that one could take from this book are plenty: live life to the fullest, nothing lasts forever and you don't know what you have got until it is gone. The depth of this story was astonishing. This is a kind of book that you will want to read while you are relaxing no matter where or when.
Portrait of a Landscape
Daniel D. Watkins
2013 Finalist
250 Pages
Check current price
Fiction - General
Reviewed by Ioana Marza for Readers' Favorite

Daniel Watkins' Portrait of a Landscape is a fictional work of introspection. In the aftermath of a bitter divorce, Hugh Borne (a sculptor/painter) agrees somewhat reluctantly to spend the winter at his old friend Jack Rockshaw's house in Cornwall, working on a commission. Renowned photographer Rockshaw is temporarily in New York and, unbeknownst to his wife Elise, is involved in a tense relationship with a young student. While Hugh struggles to find inspiration, peace and some sense of direction, the family life of the always supportive Elise crumbles around them. They both find it difficult to connect with their teenage children and they are all unsure what they want from life anymore. Paradoxically, it is another teenager, Jonah, who helps Hugh to start seeing things from a different perspective.

I like the fact that Watkins describes the more unpleasant side of art – the swollen knuckles, the commercial aspect, the lack of inspiration and the inevitable frustration. None of the characters is happy or comfortable in their own skin, and some are trying to adapt to it like wearing a suit they don't like. Everybody is trying to find a way out, but where to? None of the themes is new. Man's search for a meaning for life, and the desire to create and transcend our own limitations have been discussed since the dawn of time, but Daniel Watkins makes these wonderfully human in a way that the reader can relate to. Some characters might be stereotypical, but their dialogues are not. It does not try to provide any fundamental answers and, for such deep themes and troubled people, the ending could not possibly fall into place too neatly. I wouldn't say that Portrait of a Landscape gave me a joyful fulfilled feeling, but rather a restless one; however, once I picked this book up I couldn't let go. I highly recommend it.
Unpredictable Webs
Darlene Quinn
2013 Gold Medal
400 Pages
Check current price
Fiction - General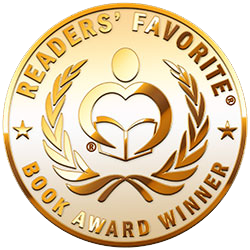 Reviewed by Kristie Ingerto for Readers' Favorite

There is a new Darlene Quinn book out in her Webs series and it is one you will not want to miss out on! "Unpredictable Webs" draws the reader back into the retail and fashion world as well as the lives of Ashleigh and Conrad and their twin daughters Callie and Cassie/Marnie. The book picks up in the series five years after Marnie is returned to her birth parents. Marnie is a rebellious teenager and has had difficulty adjusting to her family as they are not the family she grew up with as a child and finds it hard to fit in with the perfect twin sister. Marnie believes that she has met a friend online and comes to trust him – to trust him enough to meet him. However, Marnie learns too late that her friend is not who she believes him to be and she is caught in a sinister plan.

This book is a fast-paced exciting read that immediately draws the reader back into the characters' lives. They are characters who are loved from Quinn's previous novels. All the characters are so well-developed and so real in this book. It is easy to empathize with the characters, especially the mothers Erica and Ashleigh. I found myself trying to imagine how it would feel not to have my daughter, as Ashleigh felt for years, and how difficult it is for Erica not to have her daughter whom she raised as an infant and child. Quinn is a talented writer and storyteller who writes books filled with all the elements of great books – real characters, love, betrayal and suspense.
Deed So
Katharine A. Russell
2012 Silver Medal
440 Pages
Check current price
Fiction - General
Reviewed by Joy Hannabass for Readers' Favorite

Katharine Russell's "Deed So" is an amazing fictional story about young Haddie as she tells about her life growing up in Maryland in the 1960's. Haddie is just at the coming of age stage, and like most people her age, she wants to leave her hometown and find out what big city life is like. But city life wasn't to be for Haddie because her little hometown all of a sudden erupts at the seams, taking Haddie and the rest of its residents on a journey they never expected. A young black teen was killed by a white man. It was witnessed by Haddie, which placed her as a witness at the trial. This causes total chaos and builds tension between blacks and whites in the backdrop of the racial violence that was so evident in the 1960s. All the while Haddie was going through the usual things a young girl faces including her wild crush on older guy Gideon, who already had a girlfriend! And then Gideon ends up going to Vietnam, coming home wounded, and with secrets that would surprise everyone in their community. Haddie's story is one that will stay with you for a long time after you finish reading the book.

"Deed So" is a well-written, delightful book to read about life in the 1960s. Having been around Haddie's age at that time, I thoroughly enjoyed reflecting back to that special time in my life and the life of my family. The historical details came to life for me as Kath Russell describes so vividly a lot of the things that were happening around the world during that time. I felt as if I was there living those days again. I fell in love with Haddie from the beginning, and I was so engrossed in the book that I couldn't put it down until the last page. The other characters are so real and life-like that I felt they were real friends by the end of the book.

I highly recommend this book for your enjoyment. And if you were growing up in that era in history, this is a must read for you!
The Missing Element
A James Becker Mystery
John L. Betcher
2012 Finalist
288 Pages
Check current price
Fiction - General
Reviewed by Bob MacKenzie for Readers' Favorite

While this tale hinges partly on 21st Century technology, the style and substance is very old fashioned, reading not so much like John Gresham or Tom Clancy as Raymond Chandler or Mickey Spillane with just a dash of Nick and Nora Charles thrown in. A description of the story could sound rather boring. In the quiet town of Red Wing, Minnesota, the cop's wife's best friend has disappeared, leaving behind a note for her husband that their marriage is over. The cop, having little time for this, asks a lawyer friend of his to look into it. That could be the whole story. However, the missing woman is one of the highest qualified computer programmers in the world. In a former life, the lawyer had been top international spy for U.S. military intelligence. The lawyer's wife is a former CIA operative and code-cracker still doing contract decoding for the agency. Soon, people start getting violently threatened or killed. Life in Red Wing has become an adventure!

The characters in this story are thinly drawn, as is often the case in detective fiction, yet they walk just this side of the line between stereotype and stark realism, becoming intriguing individuals almost in spite of themselves. Central to the story, James "call me Beck" Becker and his wife Beth especially stand out and become real to the reader, but others become real the more they are on stage. Like the plot and the pacing, the development of characters in this novel is quite masterful. "The Missing Element" has the pace of "The Big Sleep" or perhaps of any Elmore Leonard novel you could name and has its share of quirky characters and cliffhanger moments to keep your eyes locked on its pages until the very end.

I am very impressed with this novel and with the author's skills as a storyteller. The story is gripping and at times intense. I would recommend "The Missing Element" to anyone as a great, fast-paced read.
Jane of the Jungle
Jane Baskin
2012 Honorable Mention
248 Pages
Check current price
Fiction - General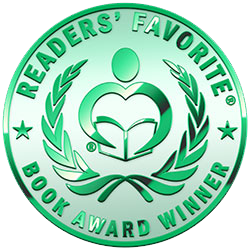 Reviewed by Molly Edwards for Readers' Favorite

Jane Baskin is a highly talented author. I'm not quite sure what I was expecting from this novel, but I got some good laughs and really had the wild ride-of-my-life with this interesting story. Ms. Baskin has done a wonderful job at creating a complex yet intriguing heroine with Jane and opens the story with a fun plot line. Jane is a character to be reckoned with. She is a widow, and has some rather unique talents. She talks to animals. Well so do I - just ask my adorable Cocker Spaniels - but she can ACTUALLY talk to the animals. It is kind of like a Doctor Doolittle-ette. And, did I mention that Jane can make buses fly? Well, she does. It is absolutely a fantastic part of the story, giving it a whirlwind action feel. On top of the flying buses and the animal talking, you get an adventurous comedy ride with mobsters and love, giving this book the perfect amount of everything: laughs, love, suspense. You name it, it is all incorporated into one heck of a great read.

Now, I'll be honest and say that if I had seen this on Amazon, or in a book store, I would not have picked it up on my own. I just wouldn't normally go for this book. But, in all honesty, I would have been missing out. The action, the writing style, the characters, all of it absolutely gripped me and didn't let me go. Jane is a character who will settle in my heart to stay, and I will cheer for awesomeness all the way.

I can definitely recommend this book with high flying 5 stars. It is a book that will keep you hooked and have you wanting to come back for more. Great job, Ms. Baskin!
Tears of the Phoenix
Lonnie Beerman
2012 Gold Medal
504 Pages
Check current price
Fiction - General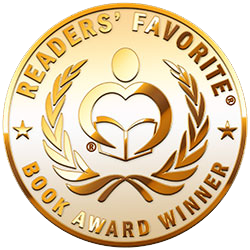 Reviewed by Trudi LoPreto for Readers' Favorite

"Tears of the Phoenix" is the story of three eleven year old boys, Frankie,Aubrey and Tony,trying to deal with all that life throws at them.The time is the 1960s; the place is a small Southern town. Frankie is a boy without a dad, his father having died as a hero in the war. Aubrey suffers the humiliation of being an abused kid and Tony is the short, scrawny, rich "Yankee" kid from up North. The three boys are bullied, lonely and friendless until a school yard fight brings them together. They quickly become the "Three Musketeers" and forge a friendship that will last a lifetime. Frankie is forced to deal with his mother's serious illness and his favorite Uncle Frank being a 'gay man'. Aubrey finds solace in God's word as he watches his daddy abuse his older brother, his mom and very often suffers the pains of bruises, black eyes and hurt pride. Tony tries hard to win the approval of his disinterested father.

Lonnie Beerman has written a book that deals with death, family abuse, homosexuality, bullying and love. From page one we the reader are caught up in the lives of these three families. The book is written with emotion, God and respectfulness towards difficult subject matter. It is impossible not to feel all of the ups and downs of each character.It was hard to put down until I reached the last page.I felt as though I knew each of the people in the book personally and cheered them on, felt their pain and rejoiced in the good things that happen to them.I highly recommend this book - it is a five star winner.
This Business of Children
Chloe JonPaul
2012 Bronze Medal
208 Pages
Check current price
Fiction - General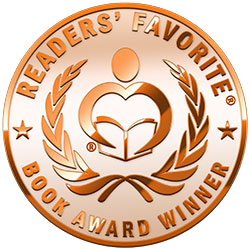 Reviewed by Molly Edwards for Readers' Favorite

A truly wonderful and well written novel! I am highly pleased to say that I really enjoyed this book. Chloe Jon Paul chose a setting and a plot that is superbly detailed and well written, threw in some really great characters and turned out a book that will capture the heart of the reader instantly.

I loved following Vera, Dee, Mark and Stu through out this story. A rather mixed up bunch, if I may say so, but the detail that the author put behind them was phenomenal.

These four characters aren't your normal ones by any means. Vera is a teacher, ready for retirement but can't help venting her frustration during a school board meeting. Dee, well, she's simply Dee. She's a dedicated teacher, holds a secret that no one else knows. Then there's Mark. I loved him and I hated him....his character was created fabulously but his personal life issues and his way of dealing with them just wasn't what I wanted them to be! Mark's attraction to Dee is strong, but he's a married man. Last, there's Stu--he's different, and only one other person knows why he's so different. But, tragedy strikes Stu and no one knows the cause.

This book is filled with a bit of mystery, LOTS of dramatic situations and plenty of good reading. I highly recommend it to everyone looking for a new author and a good read.
My Bad Tequila
Rico Austin
2011 Silver Medal
258 Pages
Check current price
Fiction - General
Reviewed by Dr. Karen Hutchins Pirnot for Readers' Favorite

Rico Austin's book My Bad Tequila is declared to be "a work of reality (80%) and fiction (20%)." As a student at Boise State University in Idaho, Rhet Austin decides to go on spring break with a busload of students to the Club Med in San Carlos, a place known for easy drinking and casual sex.

Rhet (Rico) appears impulsive and self-gratifying as he, accompanied by another student, elects to leave the group so that he does not have to wait for the inconvenient transportation offered to the others in the group. That ends up being a decision he will regret in the not-too-distant future. In the meantime, Rhet arrives at Club Med and busies himself trying to force his companion, Barbie, into his own pre-written script of how the holiday should proceed. This also ends in disaster. Despite the fact that his closest friend and the father of one of the girls is seriously injured, Rhet continues on his self-indulgent journey from one immature activity to another. He frequently flashes back to childhood experiences which help the reader to understand the nature of his current psychological makeup, but the flashbacks are oftentimes distracting. The reader does learn that Rhet has suffered some losses and that he generally acts out in times of stress rather than develop more mature coping methods.

In part two of the book, we learn what really happened to Rhet as a result of the spring break activities, and we also have a pretty good idea that he has failed to mature as we had hoped. Mr. Austin has developed the main character of Rhet very well. The reader will surely see Rhet as a fun-loving, impulsive and immature character who is out to have a good time. This is a page-turner to those interested in living their own fantasies through an adolescent mind and indulging in their every whim with little regard for the consequences. It is a fun read, but one does hope that the real character is much more than 20% fiction.
Contact Author -