The Thundering
Megan Davidson
2016 Finalist
292 Pages
Check current price
Fiction - General
Reviewed by Tracy A. Fischer for Readers' Favorite

In an absolutely wonderful new work by author Megan Davidson, The Thundering, readers will find themselves following the stories of psychologist Cathy Morgen and her teenaged patient, Joseph. Taking place in Portland, Oregon in 1961, the story gives us some very realistic and heartbreaking insights into the atmosphere of mental health facilities of the era. When Cathy first meets Joseph, after receiving a distressed call from the director of the Summerhaven Mental Hospital asking for her help, she finds an absolutely shattered young man. Bucking, neighing and kicking, just like a mustang in the midst of a panic, Joseph's actions appear more horse than human. Using all of her skills, she makes it her mission to find out what has happened in Joseph's life to make him the way he is. At the same time, this journey is one of redemption for her as she tries to recover from the loss of another young patient.

I loved this book. Loved. It. I don't know what I else I could say to adequately describe how fantastic author Megan Davidson's new work is. Her character development skills are second to none. She has written characters, especially Joseph and Cathy, that the reader will truly come to care about and will think about long after the book is finished. If that isn't the hallmark of a great author, I am not sure what is. This book is absolutely un-put-down-able. I read it from start to finish in one sitting. I simply had to know what happened next. The Thundering would appeal to any reader who loves a generally great work of fiction, but especially those who love a book that will have their heart pounding. I highly recommend The Thundering and am very much looking forward to reading whatever author Megan Davidson has in store for her readers next!
Illusion of an Ending
Danielle Soucy Mills
2015 Finalist
Kindle Edition
Check current price
Fiction - General
Reviewed by Maria Victoria Beltran for Readers' Favorite

Illusion Of An Ending by award winning author Danielle Soucy Mills gives us a glimpse of life after death, not as we always have imagined it. Jimmy, a young man with a promising life ahead of him, dies in a motorcycle accident. As his family grieves, his soul tries to find a way to communicate with them, especially his mother, Patricia. Meanwhile, Llorena, a teenage girl who has the ability to communicate with spirits, is suddenly uprooted from her family home. Her mother tells her that they are moving back to her hometown because she has to take care of her mother. Llorena is shocked because she was not aware that her grandmother, who shares her gift, is still around. What follows is a story that deals with spirituality, metaphysics and love.

Danielle Soucy Mills' novel Illusion Of An Ending is a gripping story about a young man who is gone too soon, a grieving mother, and a young girl with extraordinary abilities; three people who suddenly find themselves connected to each another. Life after death is a mystery that is intriguing for all of us because we all have friends and relatives who are already dead and, inevitably, all of us will die. So this is a theme that will attract the attention of readers and the book certainly does not disappoint. Written from various characters' perspectives, it is like getting into the skin of the main protagonists. I think one of the biggest achievements of this book is that it gives us a picture of life after death that makes dying easier to accept. Highly recommended!
Blue Sun, Yellow Sky
Jamie Hoang
2015 Honorable Mention
205 Pages
Check current price
Fiction - General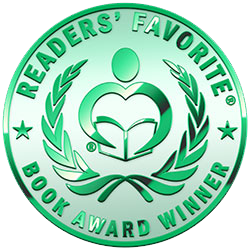 Reviewed by Mamta Madhavan for Readers' Favorite

Blue Sun, Yellow Sky by Jamie Jo Hoang is a heart rending novel about artist Audrey Johnson who has been diagnosed with Retinitis Pigmentosa and will soon be blind. She decides to go on a trip around the world with her old friend Jeff. Being a painter, this trip is very important to her and she tries to recreate the images of each place many times in front of her eyes. As her sight slowly deteriorates with each passing day, she realizes that she has not lost everything. This magnificent journey with the author not only takes readers to different countries, but also tells readers more about Retinitis Pigmentosa and its effect.

The author's story is human and it takes readers through myriad emotions, ranging from self pity to acceptance and finally to adjusting and adapting to reality. The author's positive attitude towards life is uplifting and the book also teaches readers about Retinitis Pigmentosa. A romantic angle between the two friends also run subtly through the plot. The book has many dimensions to it and that makes it a compelling read. The author's journey to many lands and her journey into blindness capture life and loss nicely.

The journey to different countries makes Audrey strong and enables her to handle her life with more grace and dignity. The book also captures the sights, sounds and essence of each country and the author makes this very visual by her descriptions. The story is unique and the author creates characters and incidents that are plausible. A beautiful story of hope and acceptance.
The Notorious Dream of Jesús Lázaro
A Novel
Terence Clarke
2015 Honorable Mention
302 Pages
Check current price
Fiction - General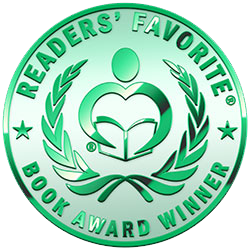 Reviewed by Tracy Slowiak for Readers' Favorite

Sweeping. Beautiful. Striking. I could go on, but one word descriptions of a book, especially one as wonderful as The Notorious Dream of Jesús Lázaro, would not suffice. This masterful work by author Terence Clarke follows the titular artist, Jesús Lázaro, on his journey to complete his master work, murals that he feels called to complete on the exterior of the Cathedral of Saint Mary of the Assumption in San Francisco. The Archbishop that oversees the Cathedral, Ruben Mullins, and the Pope himself, refuse to allow Jesús his desire. But when a miraculous and painful sign from God is visited upon the Archbishop himself, he realizes that he must allow the murals to be painted, however unconventional they may be. The decision leads to chaos in the streets of San Francisco, concern from the echelons of the Vatican, and perhaps attention from God Himself.

Sometimes, as a reviewer, one feels that they may not be able to do a book justice in the short amount of time one has to write a review. This is one of those times. Terence Clarke's novel, The Notorious Dream of Jesús Lázaro, follows an artist in the creation of his life's masterpiece. Mr. Clarke, in writing this saga, has completed his own literary masterpiece. I simply cannot recommend this book more highly. It would appeal to any lover of fiction, the art world, or simply great writing. I loved, loved, loved this book and I cannot wait to read more of Terence Clarke's work.
Thieving Forest
Martha Conway
2015 Bronze Medal
417 Pages
Check current price
Fiction - General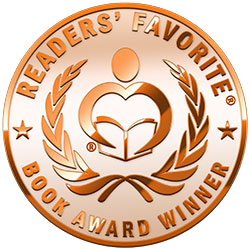 Reviewed by Ioana Marza for Readers' Favorite

When Susanna Quiner went out of the Ohio house she shared with her four sisters in order to feed the pig one morning, she did not imagine she might not see them for a very long time, or even forever. Thieving Forest by Martha Conway follows Susanna's determined search for her sisters after she witnesses their abduction by Native Americans. During this journey, Susanna learns to work hard and do things she would have never imagined, and most of all she learns how much she loves her sisters and how she would stop at nothing to find them. The journey is life-changing for all the Quiners, and some discover very surprising things about themselves and the sacrifices and the life choices they ultimately make. The experience either destroys the life of some or gives a clear path in life to others.

Thieving Forest is a well written novel, very rich in historical details of how life in 1806 must have been. Martha Conway vividly describes a time when a human life was valued less than a horse's and when people - regardless of race - were traded across America like cattle. It is evident the extent of the research Conway did into the geography of Ohio, the swamps, the food, the diseases that people were battling with, and most of all, the customs of the Native Americans at a time when some of them were dealing with/living in the same settlements as white people, while most of them followed their old tribal ways. Besides being a historical novel, Thieving Forest is a compelling mystery which I read breathlessly, keen to find out what happens next. It also made me think about the precariousness of what we value in life, the same as the Quiners did once with a completely different perspective. The depths of the issues considered, the wealth of historical detail, the realistic descriptions of the never ending forests and the creatures living there, and the actual story line all combine to make Thieving Forest a great read. I have nothing but good things to say about Thieving Forest. I really enjoyed reading it and it is a pleasure to occasionally find such a great book. I highly recommend it.
A Perfectly Good Crime
A Kate Bradley Mystery
Dete Meserve
2015 Bronze Medal
288 Pages
Check current price
Fiction - General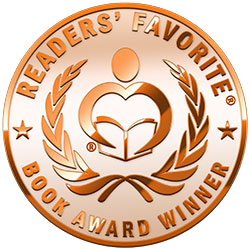 Reviewed by Jack Magnus for Readers' Favorite

A Perfectly Good Crime: A Kate Bradley Mystery is an investigative sleuth mystery written by Dete Meserve. Someone is robbing the ultra-rich of Los Angeles, and investigative journalist Kate Bradley needs to figure out who and why. They seem to know exactly what to take and limit themselves to luxury items that can easily be replaced. The mansions the robbers have hit are opulent in the extreme, and the owners are billionaires. Kate's father, Senator Bradley, is worried about Kate's investigation as some of the owners Kate's asking tough questions of are his financial backers as well as being his friends. Channel 11's major advertiser has threatened to cut off their income stream if Kate continues to cover what's become known as the Robin Hood story. Kate's determined, however, to identify the mastermind who's been able to enter mansions with their state of the art security systems still in place.

Dete Meserve's investigative sleuth mystery, A Perfectly Good Crime: A Kate Bradley Mystery, is fast-paced and thought-provoking. The author highlights the social problem of income inequality in her contrasts between the privileged lifestyles of the owners of the lavish mansions that have been victimized and the lives and hardships of the Angelenos living not that far away in the poorer parts of LA, and she does so in a way that's neither preachy nor didactic. I found myself wondering why so many police personnel were assigned to investigate that first burglary when the average homeowner gets little or no response after a robbery; and found the rising tide of resentment against the uber wealthy victims to be a natural or understandable response, even while acknowledging the wrongness of theft. As with the plot, Kate is a complicated character. She's in the shadow of her Senator father who raised her, and is in love with a fireman who will not leave LA when she's offered a major career move in NYC. Does she give up on her dreams or her man?

This is a compelling story that keeps the reader guessing as Kate tries to solve the mystery of the thefts, keep the peace with her father, and make a decision on the NYC offer. She also has to reconcile her grudging admiration for Robin Hood with her instinctive sense of justice. Meserve gives the reader a lot to think about in A Perfectly Good Crime and she does so in a taut, well-plotted story that reads beautifully. I quickly became engrossed in the plot and found Kate Bradley to be a character I'd like to read more about. A Perfectly Good Crime is most highly recommended.
Conflicting Webs
Darlene Quinn
2015 Silver Medal
Kindle Edition
Check current price
Fiction - General
Reviewed by Jessyca Garcia for Readers' Favorite

I absolutely loved Conflicting Webs by Darlene Quinn. Conflicting Webs, which happens to be a stand-alone story, is the fifth addition to Quinn's Web series. The Web series contains four other books. This is the first book I have read in the Web series so I was happy that Quinn fills the reader in on some of the things from the other books. This book focuses on the wedding of April Toddman and Kyle Clark. It also revolves around a custody battle for Lindsay Levin. There is also a lot more that happens, but I will not spoil it. This story is filled with just the right amount of drama and everything that occurs is believable. The characters are mostly lovable and all of them are unique.

Conflicting Webs contains a large cast of characters. At first, I felt there were too many characters to focus on, but when I continued reading I appreciated that Quinn tells each character's side of the story and point of view. Every character has a reason for being in this book. I also like how every one of Quinn's characters, no matter how bad they are, all have a little good in them. I liked the character of April Toddman because she is a strong female who always tries to do the right thing. I hated Howard Levin, but so did everyone else in the book. Nora Levin is a saint for putting up with him and not hiring a hit man. Lindsay Levin is the character my heart went out to the most. She is surrounded by love but no one can really take care of her.

Overall, I really loved Conflicting Webs. It reminded me of the television show Brothers and Sisters in that everyone is related or their paths cross in some way. I liked that Quinn wrote about Survivor's Guilt. It helped me to realize that people in my own life are suffering from it. I will be looking into reading the rest of the Web series as well as Quinn's other books. I recommend this book for anyone who enjoys drama and family stories.
Leaving Montana
Thomas Whaley
2015 Gold Medal
210 Pages
Check current price
Fiction - General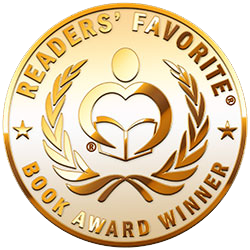 Reviewed by Jessyca Garcia for Readers' Favorite

It is hard to remember that Leaving Montana by Thomas Whaley is a work of fiction. The family problems and secrets that Whaley writes about are very common, but very rarely are they spoken about. Whaley writes about Benjamin Sean Quinn's life and how he grew up in a household filled with drama and secrets. Leaving Montana is a book that captures the reader's interest right away just because Whaley's main character, Benjamin Sean Quinn, is so lovable from the start. Benjamin is a 40-year-old gay male who has two adopted children with his partner. Benjamin travels to Billings, Montana, to face secrets from the past. During his journey he reflects on his parents' marriage and how everything came to be.

My favorite thing about this book was the way Whaley explained how Benjamin's parents, Carmella and Sean, came to be. He gave each character in his book a different personality. I honestly was not sure how to feel about Carmella and Sean. I went from rooting for each of them to hating them, then back to rooting for them. Towards the end of the book, I was sure of only one thing, and that was that I wanted to give Benjamin a huge hug and adopt him. The issues that occurred in Benjamin's family are common, but they are not often written about or explained through each character's own perspective. Whaley writing the story this way makes the reader understand the situations more. You may not agree with the situation that is occurring in the book, but you understand why it happened.

I was able to figure out the secrets before the book ended, but I really enjoyed this book and hope to read more of Whaley's work. I recommend this book to anyone who does not have enough drama in their own family.
Lenin Lives Next Door
Marriage, Martinis, and Mayhem in Moscow
Jennifer Eremeeva
2014 Finalist
298 Pages
Check current price
Fiction - General
Reviewed by Maria Beltran for Readers' Favorite

Lenin Lives Next Door: Marriage, Martinis, and Mayhem in Moscow by Jennifer Eremeeva is an intimate look at the life of an American woman living in Moscow. After reading a book on the last Russian royals, Nicholas and Alexandra, thirteen-year-old Jennifer falls madly in love with the country. She studies the Russian language, goes on a ten-day student trip to Leningrad, Pskov, Tver, and Moscow, and the romance continues. She finds herself in Russia in 1993 again, and this time she is managing back-to-back tours and hosting trade show delegations. As predicted by a Georgian sightseeing guide, Jennifer marries a Russian whom she dubs as HRH, meaning Handsome Russian Husband and occasionally, Horrible Russian Husband. The couple settles down in Moscow, has a daughter, and lives in an apartment not far away from where the embalmed corpse of Lenin gets regularly freshened up. Deciding to quit her job to write a book, Jennifer takes a look at her life, her adopted country, and her other expatriate friends in a funny way.

Witty, humorous, and informative are the three words that came to mind after I finished reading Lenin Lives Next Door: Marriage, Martinis, and Mayhem in Moscow. This book is obviously based on the life of the author, Jennifer Eremeeva, who has been living in Moscow for twenty years with her Russian husband and their daughter. The author's voice is matter of fact, slightly ironic, and she writes in the conversational first person perspective, making the reading experience quite intimate. In going through the funny and sometimes hilarious events in the life of an American woman living in Russia, readers should be able to get a lot of information about the Russian people, as shaped by the country's long and tumultuous history. Straddling two cultures, the author uses a special blend of sarcasm and humor, mixed with a certain amount of fondness in her writing style. The result is a book that is not only funny - it is absolutely charming!
The Daughter of the Sea and the Sky
David Litwack
2014 Finalist
290 Pages
Check current price
Fiction - General
Reviewed by Faridah Nassozi for Readers' Favorite

Two major life changing events had taken place in Helena Brewster's life in the recent past; her father had passed away and she had seen Jason again after four years. However, neither of these compared to the effects of the sudden appearance of an angelic 9-year-old girl from the Forbidden Sea. When Helena and Jason rescued Kailani from the ocean, they did not anticipate her extraordinary nature and the effect it would have on them and everyone else around her. Kailani's nature was a mixture of the innocence of a 9-year-old and the wisdom of a mythmaker beyond her years. As Helena and Jason got to know her better, their lives changed in ways they had never imagined before. They promised to protect this child from the Blessed Lands from the ruthless laws of the Republic. However, no one really knew what this daughter of the sea and the sky was; was she just another zealot here to cause trouble in the land of the soulless? A prophet as some had come to believe? Or just a troubled innocent child?

The Daughter Of The Sea And The Sky by David Litwack is an intriguing tale of faith versus reason as each of the two lands separated by a horrible war fought to stay true to what they believed. David Litwack's writing style draws a very vivid picture of the setting of the story and the different characters that form part of this extraordinary tale. His description of Kailani's innocent and yet dazzling beauty and her personality gives you a real image of the little girl whose strange character and innocent wisdom touched so many lives. The story keeps you on the edge from one page to the next as you wait to discover the reason behind her sudden appearance in the land of the soulless and, in the end, the truth is very awe-inspiring and most deserving.
Contact Author -