The Accidental Salvation of Gracie Lee
Talya Tate Boerner
2016 Gold Medal
344 Pages
Check current price
Fiction - General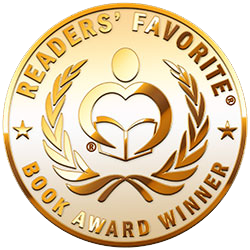 Ten-year-old Gracie Lee knows a few things. She knows which trees are best for climbing. She knows how to walk through the hallway without making a sound on the hardwood floor. She knows if Daddy's crop gets one more drop of rain, the whole family will pay the price. There are plenty of things Gracie doesn't know. These things keep her awake at night. Gracie longs for something bigger and grander and truer, and feels certain there is more to life beyond school and dull church sermons. She worries about the soldiers in Vietnam and wonders what it must be like to have been born Lisa Marie Presley from Tennessee instead of Gracie Lee Abbott from Arkansas. Mostly, she wishes her Daddy wasn't so mean. Gracie's unchecked imagination leads to adventure, and adventure leads to trouble. She confides in unexpected characters and seeks solace in a mysterious gray house beyond the cotton field. When Gracie faces a difficult family situation, she must make a life-altering decision, one that will test the very essence of her character. "At best, most first novels indicate potential. It would be wrong to say that, when reading Talya Tate Boerner's The Accidental Salvation of Gracie Lee, I was pleasantly surprised. Actually, I was amazed. There's magic here, in a wonderfully-told story that will find a special place in any reader's heart." --Jeff Guinn, New York Times bestselling author
A Perfectly Good Crime
A Kate Bradley Mystery
Dete Meserve
2015 Bronze Medal
288 Pages
Check current price
Fiction - General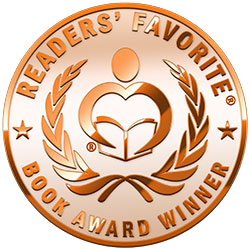 From the bestselling author of Good Sam comes the award-winning, taut and thought-provoking follow-up, Perfectly Good Crime.
Kirkus Reviews says: "A first-rate and undaunted protagonist easily carries this brisk crime tale. Kate is intuitive and professional, but it's her steadfast compassion that makes her truly remarkable."
When the estates of the 100 wealthiest Americans are targeted in a series of sophisticated, high tech heists, Los Angeles TV news reporter Kate Bradley must venture inside the world of the super rich to investigate the biggest story of the year.
As the heists escalate, Kate's search is thwarted when the Los Angeles police detective she's been working with mysteriously disappears, her senator father demands that she stop reporting on the heists, and the billionaire victims refuse to talk to the media. Kate uncovers clues that those behind the robberies have shocking, yet uplifting, motives—it just may be a perfectly good crime that brings about powerful change.
Further complicating her life is a dream job awaiting her in New York, a choice that could shatter from her deepening relationship with Fire Captain Eric Hayes. Kate must trust her instincts—and her heart—in a high stakes search that will test everything she believes and force her to decide where she belongs.
"Complications abound in exhilarating fashion"—Kirkus Reviews
Thieving Forest
Martha Conway
2015 Bronze Medal
417 Pages
Check current price
Fiction - General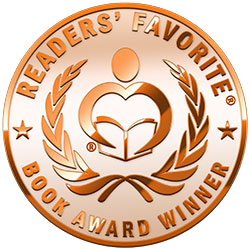 Winner of the North American Book Award for Best Historical Fiction

"An elegiac, hopeful historical novel... hypnotic." -Kirkus Reviews
"An extraordinary new historical novel." -Akron Beacon Journal

On a humid day in June 1806, on the edge of Ohio's Great Black Swamp, seventeen-year-old Susanna Quiner watches from behind a maple tree as a band of Potawatomi Indians kidnaps her four older sisters from their cabin. With both her parents dead from Swamp Fever and all the other settlers out in their fields, Susanna makes the rash decision to pursue them herself. What follows is a young woman's quest to find her sisters, and the parallel story of her sisters' new lives.

Over the course of one summer, the lives of all five women are transformed as they contend with starvation, slavery, betrayal, and love. Fast-paced, richly detailed, this is a riveting novel that demonstrates the true wildness of the wilderness, and the rugged perseverance of those who find themselves there.

The Notorious Dream of Jesús Lázaro
A Novel
Terence Clarke
2015 Honorable Mention
302 Pages
Check current price
Fiction - General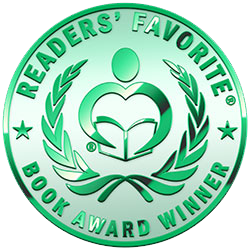 Infamous Mexican muralist Jesús Lázaro comes to San Francisco from Mexico, where he had painted the exteriors of churches despite objections by the Catholic Church and the Mexican government. The artist sees the massive cathedral of Saint Mary of The Assumption of San Francisco, at the corner of Gough and Geary Streets, and determines he must paint the entire exterior with grand murals. Archbishop Ruben Mullins refuses the artist, and therein lies the conflict. The dispute sparks protests in the street, gets the attention of the Vatican, sets off a disastrous love triangle, and may or may not invoke the wrath of God.
Blue Sun, Yellow Sky
Jamie Hoang
2015 Honorable Mention
322 Pages
Check current price
Fiction - General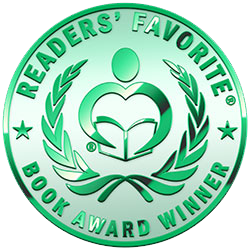 Hailed as "One of the best technical painters of our time" by an L.A. Times critic, 27-year-old Aubrey Johnson is finally gaining traction with her work. But as she weaves through what should be a celebration of her art, a single nagging echo of her doctor's words refuses to stay silent—there is no cure. In less than eight weeks Aubrey is going blind.

Traveling on a one-way ticket around the world with childhood friend Jeff Anderson, Aubrey is in complete denial. But a blindfolded game of tasting foreign foods in China jolts her into confronting the reality of her situation. So begins her quest.

In this adult coming-of-age story, Aubrey struggles to make sense of her crippling diagnosis. But on her journey she finds a deeper understanding of herself and her life—sometimes fragmented and complex, but always with relentless truth.

A fictional memoir reminiscent of Lisa Genova's STILL ALICE and Cheryl Strayed's WILD.

"A touching exploration of identity and reinvention painted with gentle yet precise brush strokes." --Kirkus Reviews (Starred Review)

"Blue Sun, Yellow Sky delivers a glimpse into the artistic process, a stunning globe-trotting journey, and the intimate portrait of mending a heart broken by life itself." -- Indigo Wilmann, Visual Yarn

"The book is gripping for its thought-provoking power." -- Candi Sary, Underground Book Reviews.

"…a memorable adventure." -- BookLife

"…my favorite indie book this year." — Loretta Milan, Literary Lightbox

"The characters here are fully realized, vivid and alive, and often do surprising things—or do/say things that are very human, which can be rare. I especially like Aubrey, who seems able to keep her head and her emotions in tact, all while dealing with a situation that might cripple other people. Instead, she reminds us of the lively nature of living a life well." - Judge, 23rd Annual Writer's Digest Self-Published Book Awards
Illusion of an Ending
Danielle Soucy Mills
2015 Finalist
200 Pages
Check current price
Fiction - General
Three peoples' life stories intertwine with a synchronistic twist.
Jimmy Pollaski, a young man at the peak of his potential, dies suddenly in a motorcycle accident. As his spirit hovers above his lifeless body, he calls out to his mother, Patricia, only to find that his words are inaudible. He then promises to find some way to transmit his message to the world of the living.

It is no coincidence that sixteen-year-old Lorrena Shaw can see him, along with other spirits—a gift that Lorrena's mother shuns. After her mother suddenly announces that they will abandon their home in Connecticut to care for Lorrena's grandmother—a grandmother she has never known—Lorrena inevitably finds herself in the same small Massachusetts city where Patricia resides.

As their paths unite, Lorrena discovers the unbearable grief that haunts Patricia's every move. Now, not only must she convince Patricia that her son's soul has survived the fatal crash, she must also travel beyond space and time to access the Akashic Records, the library of all of Human Existence, and write their stories as one—a story that ultimately shatters the boundaries between life and death.
Conflicting Webs
Darlene Quinn
2015 Silver Medal
480 Pages
Check current price
Fiction - General
This stand-alone addition to the gripping Web series explores love and loss, career and family, forgiveness and redemption in. Fast-paced chapters propel unforgettable characters through the turmoil of overlapping and often conflicting commitments.
Wedding bells are set to ring. April Toddman, the darling of the Jordon's retail dynasty, feels blessed. Her handsome, amiable fiancé, Kyle Clark, is passionate and shares her dreams. No couple could ask for a more promising future. And yet, just days before they are to exchange their marriage vows, their perfect world begins to crumble. Fate steps in and puts April and Kyle to the test. Will they successfully thread their way through the conflicting webs to secure their happiness?
With unfamiliar ground beneath their feet, April and Kyle must confront an unrelenting tsunami of obligations: to other--to their budding careers--and to themselves.
A child without a mother . . . A wedding without a honeymoon . . . A mother without a family . . . Beloved characters old and new weave secrets, mistakes, accidents, and lies into intricate webs of conflict as they strive to protect the generation of tomorrow.
Readers young and old will be held captive by the bold decisions these characters make to take charge of their destinies.
Read the entire Webs standalone series!
Webs of Fate
Webs of Power
Twisted Webs
Unpredictable Webs
Conflicting Webs
Leaving Montana
Thomas Whaley
2015 Gold Medal
210 Pages
Check current price
Fiction - General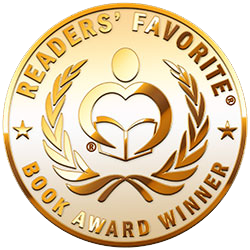 *WINNER of the 2015 ERIC HOFFER AWARD for a Small Press Published work.
*WINNER of the 2015 NATIONAL INDIE EXCELLENCE BOOK AWARD for Literary Fiction.
*WINNER of the GOLD MEDAL in the 2015 READER'S FAVORITE AWARDS in the General Fiction category.
*WINNER of the 2015 OUTSTANDING FIRST NOVEL AWARD from the Independent Author Network.

ABOUT LEAVING MONTANA...
Benjamin Sean Quinn's life seemed perfect. He was physically fit, had a great job, a loving, monogamous relationship, two happy, healthy daughters and an established circle of friends. But anger relentlessly smoldered inside Benjamin. Growing up with dysfunctional parents and their tumultuous marriage left Ben emotionally scarred. For decades, Ben had tried unsuccessfully to conquer his demons, to banish the anger he felt towards his parents.
Ben strove to end the toxic cycle and avoid adopting the pattern of his parents. By the time he reached his early thirties, he finally seemed to have it all under control. Then Ben's father told him a secret--one left in Montana from forty years earlier. The secret forced Ben to relive his past in order to face his future. When Benjamin boarded a plane to Billings, Montana. he knew it was time to face the secret head on and let go of the anger that silently ruled his life. It would be the boldest move he ever made, ultimately changing his life and the lives of those around him.
Lenin Lives Next Door
Marriage, Martinis, and Mayhem in Moscow
Jennifer Eremeeva
2014 Finalist
298 Pages
Check current price
Fiction - General
"You can't make this stuff up." So says American writer, imperial Russia enthusiast, and veteran expatriate, Jennifer Eremeeva, who has lived for the last twenty years in Russia with HRH, her Handsome Russian Husband (occasionally a.k.a. Horrible Russian Husband) and their growing daughter. Luckily for Eremeeva, she didn't need to make up most of the events that inspired this, her first work of fiction. When she (and her alter-ego heroine, coincidentally named Jennifer) quit her job to write full time, she became enthralled with the dingy gray building across the courtyard from her apartment, where, it turned out, Vladimir Lenin's embalmed corpse was routinely freshened up and preserved. The result is Lenin Lives Next Door: Marriage, Martinis, and Mayhem in Moscow. 
Based on Eremeeva's two decades in Russia,
Lenin Lives Next Door
knits together vignettes of cross-cultural and expatriate life with sharp observation, colorful historical background, and engaging humor. Each thematic chapter is an anecdotal exploration of an aspect of life in today's Russia, told with the help of a recurring cast of eccentric Russian and expat characters.
Lenin Lives Next Door
introduces readers to Russians in their everyday milieu: at their dachas, in three-day traffic jams, and celebrating their 300-plus public and professional holidays with mayonnaise-based salads.
Lenin Lives Next Door
is an inside look at Russia by a recovering Russophile.
Accolades for Lenin Lives Next Door:
Next Generation Indie Awards 2014
     Finalist:  Travel/Travel Guide              
Finalist:  Humor/Comedy
National Indie Excellence Awards 2014
Finalist:  Comedy-Humor           
Finalist:  Travel
The International Book Awards
            Finalist:  Fiction: General
Finalist: Best New Fiction
Readers' Favorite Book Awards
    Finalist:  General Fiction
            Finalist:  Culture Fiction 
The Daughter of the Sea and the Sky
David Litwack
2014 Finalist
290 Pages
Check current price
Fiction - General
A thought-provoking look at the line between faith and fantasy, fanatics and followers, religion and reason.
WINNER: Pinnacle Book Achievement Award - Best Fantasy
WINNER: Awesome Indies Seal of Excellence
"There are only two ways to live your life. One is as though nothing is a miracle. The other is as though everything is a miracle." ~ Albert Einstein
Children of the Republic, Helena and Jason were inseparable in their youth, until fate sent them down different paths. Grief and duty sidetracked Helena's plans, and Jason came to detest the hollowness of his ambitions.
These two damaged souls are reunited when a tiny boat from the Blessed Lands crashes onto the rocks near Helena's home after an impossible journey across the forbidden ocean. On board is a single passenger, a nine-year-old girl named Kailani, who calls herself The Daughter of the Sea and the Sky. A new and perilous purpose binds Jason and Helena together again, as they vow to protect the lost innocent from the wrath of the authorities, no matter the risk to their future and freedom.
But is the mysterious child simply a troubled little girl longing to return home? Or is she a powerful prophet sent to unravel the fabric of a godless Republic, as the outlaw leader of an illegal religious sect would have them believe? Whatever the answer, it will change them all forever... and perhaps their world as well.
"...a fully imagined, gripping read...." ~ Kirkus Reviews
"Author David Litwack gracefully weaves together his message with alternating threads of the fantastic and the realistic.... The reader will find wisdom and grace in this beautifully written story." ~ San Francisco Book Review
Evolved Publishing presents the literary saga of a young girl plucked from the sea under mysterious circumstances, from the award-winning author of The Seekers series and Along the Watchtower.
Books by David Litwack:
The Children of Darkness (The Seekers - Book 1)
The Stuff of Stars (The Seekers - Book 2)
The Light of Reason (The Seekers - Book 3)
The Daughter of the Sea and the Sky
Along the Watchtower
More Great Literary Fiction from Evolved Publishing:
The Atheist and the Parrotfish by Richard Barager
Hannah's Voice by Robb Grindstaff
Enfold Me by Steven Greenberg
Contact Author -