Recommend this book:
Keeper Chronicles
Awakening
Katherine Wynter
2015 Silver Medal
Kindle Edition
Check current price
Fiction - Fantasy - Urban
Reviewed by K.C. Finn for Readers' Favorite

Awakening is the first book in the Keeper Chronicles series by Katherine Wynter, which follows heroine Rebekah Lorek as an investigation begins surrounding the recent death of her father. Our secondary hero is Gabe McDaniel, a professional demon hunter, and that's where Awakening really gets interesting. Rebekah's everyday life as a B&B owner is about to be invaded by not only her ex-boyfriend Gabe, but a host of otherworldly intrigue, as it transpires that her beloved father was murdered by a creature from another world. This fast-paced mystery reminded me hugely of Buffy The Vampire Slayer, for its witty interplay (and love triangles) between the characters, as well as its high-action urban fantasy plot line. Fans of this genre of storytelling are sure to love Awakening.

I found that Katherine Wynter's prose was classically American, and as a UK reader it took me a few chapters to get into the dialogue and grammar, but it was so worth it when I did. I thoroughly loved Wynter's take on demonology, and the beasts she's created are vivid and very threatening on the page. I was also impressed by the way that Awakening's romantic plot was genuinely related to the demon storyline, and the love triangle between Rebekah, Gabe and Dylan had a fantastic twist that I definitely didn't see coming. If you're looking for a compelling urban fantasy read with a rich plot, romance and mystery, then look no further than Awakening. I'll be very excited to see what else the Keeper Chronicles have in store.
Recommend this book:
Breaking the Nexus
The Mythrian Realm, Book 1
Lindsay Avalon
2015 Gold Medal
224 Pages
Check current price
Fiction - Fantasy - Urban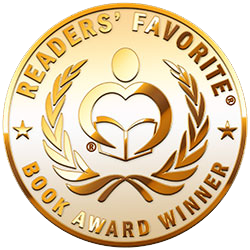 Reviewed by Jack Magnus for Readers' Favorite

Breaking the Nexus is the first book in Lindsay Avalon's romantic fantasy series, The Mythrian Realm. Denver's got a serial killer haunting its streets, and homicide detective Connor Flynn is on the case. While his days are spent looking for clues, his nightly dreams have been taking him to bizarre and otherworldly places. When another mutilated corpse is found in an alley, Connor's faced with a person of interest who has no idea why she's covered with the victim's blood or how she got into the alleyway. Her name is Sha Phoenix, and she has neither any identification nor a cellphone. When Connor brings her in for questioning, she's unable to give him any useful information, though she does raise a few eyebrows at the station when she levitates a metal table in the interview room.

Lindsay Avalon's urban/epic romantic fantasy, Breaking the Nexus: The Mythrian Realm, Book 1, is an original and exciting novel that adroitly combines the police procedural and fantasy genres. While most of the action in this book takes place in Denver, the reader gets tantalizing glimpses of Sha's world, the Mythrian Realm, where her job seems to parallel Connor's role as a police detective. Both of them are fighters and champions, and it's a lot of fun to see how these two well-matched and competent characters work and play together. While the mystery takes precedence in this outstanding debut offering, the author includes some steamy, yet tasteful, erotic moments when Connor and Sha have a bit of downtime at his cabin. I had a marvelous time reading this book. I loved the blending of genres and especially appreciated Avalon's strong female lead. And yes, I'm quite curious about Sha's mystical realm and expect that I'll find out a bit more about it in the next book of the series. Breaking the Nexus: The Mythrian Realm, Book 1 is most highly recommended.
Contact Author -