Druid Enforcer
A New Adult Urban Fantasy Novel (The Colin McCool Paranormal Suspense Series Book 6)
M.D. Massey
2018 Gold Medal
266 Pages
Check current price
Fiction - Fantasy - Urban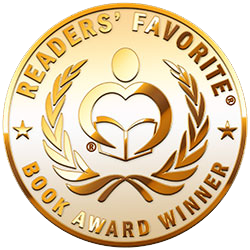 Reviewed by Liz Konkel for Readers' Favorite

Druid Enforcer by M.D. Massey is the sixth book in the Colin McCool Paranormal Suspense series. Instead of getting a break after becoming druid justiciar, Colin gets a phone call from Kenny begging for his help to find his best friend Derp. The two teenagers were investigating a string of disappearances when Derp decided to go on his own and wasn't seen again. To add to his busy schedule, Colin is trying to deal with his dead ex, who suddenly isn't so dead and is residing in a grove in his backyard as a magical dryad. Not to mention his talent for stumbling into the path of the fae who don't particularly want his involvement. Then if he can manage to salvage his relationship with his girlfriend, he'll consider it a job well done.

Colin is a snarky druid who uses humor like a weapon even when he's dealing with dangerous were-spiders, ghosts, evil ravens, and other supernatural beings. The action is non-stop as Colin dives into the case and lands in a mystery full of twists, leading him into one trouble after the other. He's quick to verbally spar with every character he encounters in quick banter which provides a majority of the humor throughout the story. Colin has witty dialogue which often includes dropping pop culture references such as the fun use of 'sufferin' succotash'. Even the sinister and evil characters have humor in their dialogue, especially when fighting and bantering with Colin. Every relationship he has is complicated, whether it's his romantic entanglements or his friendship with Kenny. His relationship with Kenny is an interesting one as he's on the brink of being a mentor to the teenager by attempting to keep him out of trouble, offering advice, and promising to train him one day.

His personal life takes a hit as his back from the dead ex is living in his backyard. She has the same allure as the woman he once loved but her personality has warped to where he's not sure if it's really her, adding just enough complication for Colin to feel conflicted. He's especially conflicted when it comes to his relationship with Bells who, by all accounts, seems like the perfect love interest. She's a fierce woman with a fiery and opinionated personality, often arriving to save the day. His dead ex makes their relationship hit a snag while also giving his life a touch of romantic comedy. M.D. Massey offers bantering humor and an action-packed adventure reminiscent of Jim Butcher's The Dresden Files. Druid Enforcer is a wonderful read with a snarky hero, quirky characters, bizarre creatures, and dangerous situations.
Something To Dream On
Diane Rinella
2017 Finalist
306 Pages
Check current price
Fiction - Fantasy - Urban
Reviewed by Kim Anisi for Readers' Favorite

Lizetta and Jensen seem unlikely people to ever find some sort of connection with each other, but in Something To Dream On by Diane Rinella anything is possible. Lizetta had issues with her body image since she was a teen, and Jensen, while having a perfect body women swoon over, has a dark past he needs to overcome. The two of them meet over the most unlikely event and find a connection that might eventually help both of them to deal with their problems. Unfortunately, there is a another problem-ridden woman who stands between their happiness. What will win in the end? Doubt and suffering, or happiness and love? In this novel, you won't really know until the end.

Something To Dream On by Diane Rinella is not the kind of book I would usually read, and I actually expected something more on the paranormal/fantasy side when I saw the stunning cover. Fortunately, even though it was not what I expected, it turned out to be an interesting and entertaining read with fleshed out characters that move around in a well thought out plot. While I was not in tears nor had to laugh out loud, I found the story moving, in parts amusing and definitely something to think about. If I ever came across a book by the same author, I would be quite likely to give it a try. The writing style was very smooth, the dialogue believable (and not odd as in so many other novels of this kind), and the reading journey enjoyable.
Darkshine
The Darkshine Series Book 1
R.D. Vallier
2017 Honorable Mention
294 Pages
Check current price
Fiction - Fantasy - Urban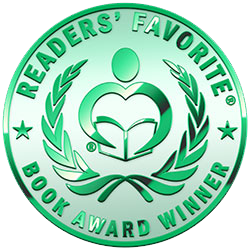 Reviewed by Kim Anisi for Readers' Favorite

Darkshine is the first volume in The Darkshine Series by R.D. Vallier. Miriam always felt like something wasn't quite right in her life. While she is married to someone who - from the outside - seems to be the ideal husband, people do not see the neglect and abuse Miriam has to deal with. One day she discovers her husband's dark secret. It could destroy his political career, and gives Miriam a very good reason to run away. During this, she discovers that there is more to her life and that magic does indeed exist. The only problem is that there are two magical beings - both attractive men in their own way - and Miriam has issues with knowing which of them tells the truth.

R.D. Vallier created an interesting plot in Darkshine and filled the pages with likeable and not so likeable characters. Miriam's husband is only one of the problems the protagonist has to deal with. She is on the run from more than just her husband, and has to find out who she really is and what she wants from life. This novel is an exciting story with magic about a woman who has to find her way while two different sides fight for her attention and affection. Whether she makes the right decision in the end is another question. Not everything is as it seems. I enjoyed the fact that there were some interesting plot twists, e.g. the one about the tattoo on Miriam. I didn't see that coming. It's a good start to a series, and one can only hope that the author will be able to keep up this level of quality.
The Coven
The Crystal Coast Series Book 1
Chrissy Lessey
2017 Honorable Mention
290 Pages
Check current price
Fiction - Fantasy - Urban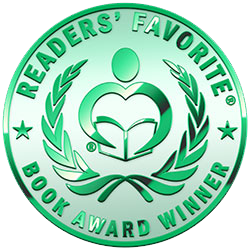 Reviewed by Charity Rowell for Readers' Favorite

In The Coven by Chrissy Lessey, newly divorced mother, Stevie Lewis, has dedicated her life to providing her Autistic son, Charlie, with the best possible care she can. Between caring for Charlie and the local shop that she part owns, Stevie doesn't have the time or inclination to date other men or join the Beaufort Historical Society, both of which her mother keeps urging her to do. However, when Charlie's life is in danger, Stevie discovers that she comes from a long line of witches whose powers have been passed down through generations, and that she will one day become the leader of a coven that has been covertly operating in Beaufort for hundreds of years.

I always enjoy reading magical fantasy involving the Craft and its history in the United States, and The Coven by Chrissy Lessey is no exception! In the first chapter, I was immediately struck by the touching and poignant dialogue which conveyed the emotions in the situation and the sacrifices Stevie's ancestors made to ensure the continuation of their line. I liked the fact that Stevie felt a spark, an inkling of magic when she found a family heirloom; this prevented me from feeling that Stevie came into her powers suddenly when she first used her abilities to save Charlie. Subtle nuances like this made the story more engaging because I wanted to see what would happen next. I also greatly enjoyed the modern dynamic of the coven; old customs and perspectives were modernized to make them more relevant and appealing to contemporary readers. Interesting characters, well-written dialogue, and a rich history combine to make The Coven by Chrissy Lessey an engrossing read. If you liked the movie Practical Magic, then I think you will love The Coven!

Water Viper
A Jesse Alexander Novel
RJ Blain
2017 Bronze Medal
478 Pages
Check current price
Fiction - Fantasy - Urban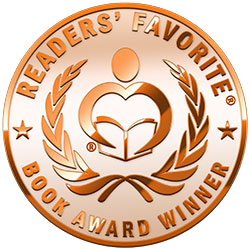 Reviewed by Caitlin Lyle Farley for Readers' Favorite

Starfall changed everything, leaving some cities in ruins while survivors in others developed magical abilities. Jesse Alexander, once the pride of her clan, ran away after accidentally choosing to become a woman and is now a respected bodyguard who moonlights as the infamous assassin, Water Viper. A fateful encounter in a sinking Miami leaves her with a pulsing Starfall stone that could burst at any moment and a high bounty on her head. With herself, her secrets, and her friends in danger, Jesse skips town and disappears, retiring to raise horses and work as a courier. A promise forces her to return to her erstwhile home in Charlotte and Jesse finds herself at the centre of a dangerous situation. This could be her chance to right all the wrongs of her past, if she survives.

The post-Starfall world RJ Blain has created is realistic, exciting, and populated with memorable characters. It's always refreshing to encounter a post-apocalyptic style setting where the government hasn't fallen apart. The prose is direct and evokes vivid descriptions with a minimum of exposition. In general, I avoid books involving shifters, but Water Viper is one of the few that incorporates them while maintaining a balanced plot and allowing the characters to retain their higher thinking processes. There's a trick to creating strong female characters and Blain has mastered it. Jesse strikes the perfect balance between physical strength, skill, and vulnerability. Water Viper is the most enjoyable book I've read this year, and the latest addition to my list of favourites.

Playing with Fire
A Magical Romantic Comedy (with a body count)
RJ Blain
2017 Bronze Medal
294 Pages
Check current price
Fiction - Fantasy - Urban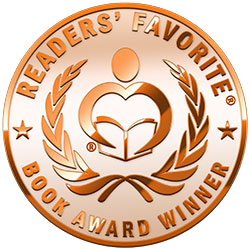 Reviewed by Liz Konkel for Readers' Favorite

Playing with Fire by RJ Blain is a romantic comedy (with a body count) that brings surprises, laughs, romance, and genuine eccentricity. Bailey is known for three things: being able to find anything, being immune to all the nasty substances like gorgon dust, and her barista skills with pixie dust induced coffee. She gave up finding people to be a full time barista years ago when Police Chief Samuel Quinn came into the shop, asking her to find his cheating wife. He's hated her ever since. When his brother-in-law comes in asking her to find someone, and offers a significant amount of money to do so, she's skeptical yet intrigued enough to find out why. A gorgon dust phone bomb later, she realizes she's in the middle of something much more complicated than her attraction to Chief Quinn.

Playing with Fire is an eccentric, charming, and humorous oddity, a rare gem, and definitely unique. RJ Blain brings a refreshing whimsy to well-known mythology. A nervous and anxiety ridden moment becomes humorous when the Incubus that has helped kidnap her suggests playing poker. Blain has a talent for flipping serious moments and turning them into comedy, but then just as easily turning it back into something serious. Each comedic moment flows into a serious one with ease. A lot of that has to do with Bailey's narration. Bailey is headstrong, has no filter, but she's also quirky and charming.

The characters are larger than life and eccentric, but the craziness of the story fits those personalities perfectly. It's the fun kind of chaos. I couldn't help getting hooked. When Quinn has his family gathered together and they just keep growing, with a centaur and an angel and so on, it's one moment that's completely ridiculous and that's the charm. Bailey spends a good chunk as a unicorn. Each bizarre moment just shows how witty this story is. A must-read for anyone eccentric and craving a good romantic comedy!
Epiphany - THE GOLDING
A mystical forest - A forgotten history - A love that spans lifetimes
Sonya Deanna Terry
2017 Silver Medal
404 Pages
Check current price
Fiction - Fantasy - Urban
Reviewed by Melinda Hills for Readers' Favorite

Life is tough for Rosetta Melki as she does the best she can to raise her 15-year-old daughter, Izzie, in Epiphany: The Golding by new author Sonya Deanna Terry. As a free spirit trying to make ends meet in a tough world, Rosetta faces challenges like the rest of us, but with a positive attitude and the help of her friends. The 'Friday Fortnight' book club is reviewing an old text written by a reverend in 1770 and comes to suspect that there's more to it than fantasy. Odd things begin to take place, seemingly combining elements of the story with everyday life so that Rosetta and a few of her closest friends feel as though the old text is coming alive through them. While the sprites are facing their own struggles in an ancient time and place, hope shines through in a complicated relationship between Pieter, a sprite, and Eidred, a princess of the greed-driven Grudellan royal family. Just as Pieter and Eidred create a bond, Izzie develops a friendship with an enigmatic Dutch boy with surprising abilities, and Rosetta thinks more and more about a man she recently met. How will the future play out as the story that reflects ancient times comes to life in the modern world?

Epiphany: The Golding is a story within a story about a mystical forest, an ancient prophecy, and a love that spans lifetimes. Sonya Deanna Terry has deftly and creatively combined two story lines, bringing them closer together as the book progresses until they actually overlap. While both are fiction, the two plots are taken from real life – greed, oppression, a struggle to survive and, as a balance, hope, love, faith and friendship. Epiphany has everything you want in a fantasy story – great characters, vivid descriptions of another place and time, believable present day action, and clear cut villains and heroes with a few surprises. Well worth reading for fun and for a subtle yet critical look at the future of the real world.
Nite Fire
Flash Point
C. L. Schneider
2017 Silver Medal
402 Pages
Check current price
Fiction - Fantasy - Urban
Reviewed by Jessica Jesinghaus for Readers' Favorite

Prepare to be sucked in by this gritty, dark, urban fantasy. Filled with mystery, danger, dragons, shifters and all manner of intriguing fantasy creatures, Nite Fire: Flash Point by C.L. Schneider is one helluva ride! Dahlia Nite has secrets, but her deceptions are necessary. After fleeing her home in disgrace, Dahlia lives in the human world in her human form, taking contract jobs and protecting humanity from the magic all around. With a death sentence hanging over her head, the human realm is a safe haven from her fellow lyrriken shifters. Homesick for Drimera, she knows she can never return. But when her one remaining Drimeran contact, Oren, puts her onto a case with obvious lyrriken involvement, the past she has spent nearly a century outrunning looks to be catching up with a vengeance.

Nite Fire: Flash Point has everything an urban fantasy should: action, danger, a well formed mythos, interesting creatures with diverse powers, and a hero you can get behind. In Dahlia Nite, C.L. Schneider has created someone special. She's tough, conflicted and smart, with a dark past casting shadows on her every action. Pulled deeper and deeper into her investigation, readers get to witness the aloof shifter draw close to the humans around her, possibly developing the first real friendships in her long existence. But what price will she pay for these connections? And can her new friends accept the truths hidden in plain sight? Nite Fire: Flash Point by C.L. Schneider is full of action and intrigue, a must-read for lovers of urban fantasy, and an addictive start to a series.
The Soul Mender
The Soul Mender Trilogy Volume 1
R.S. Dabney
2017 Gold Medal
376 Pages
Check current price
Fiction - Fantasy - Urban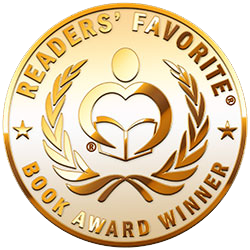 Reviewed by Arya Fomonyuy for Readers' Favorite

The Soul Mender by R.S. Dabney is the first part in The Soul Mender Trilogy, a gorgeous read for fans of the paranormal genre. Meet Riley Dale, a woman who has had a troubled childhood characterized by nightmares. Now, she is targeted by a mysterious Rocky Mountain killer and she could be his next victim, running for her life. But she is suddenly plunged into a parallel universe, with Las Vegas becoming a place with a cornucopia of churches and terrorist activities. As she plunges into a world where nothing seems like what it is, she gains a deeper understanding of good and evil, and makes the shocking discovery of her ancestry. She is a descendant of a race with unique and powerful skills, who lost their skills through a stupid mistake. She could be the ransom for an error not of her making. Read on to discover how she survives, pursued by a dangerous sect and by shady government agents. What really is her destiny?

First off, I found the prose irresistible, the kind of seductive language that inundates the reader's imagination with vivid images. R.S. Dabney had me hooked from the very beginning of the story with the stunning image and the intriguing dialogue: "Dark hair swirled around the faces of two figures looking down on the lights of a city far below. They stood motionless on a precipice, unmoved by the wind and pelting rain. Sharp daggers, gilded and set with precious stones, hung from scabbards hidden beneath long coats that billowed with each gust." I couldn't stop reading because the pace moves faster than in most books of this kind and the reader is suddenly swept off their feet into a whirlwind of action, punctuated by dramatic conflict. The Soul Mender features compelling characters, a gritty plot, and a world that will absorb the reader into itself until the very last page.

It Lives in the Basement
Sahara Foley
2016 Finalist
137 Pages
Check current price
Fiction - Fantasy - Urban
Reviewed by Jack Magnus for Readers' Favorite

It Lives in the Basement is a collection of interconnected dark horror stories written by Sahara Foley. Lieutenant Mike Flynn is investigating the mysterious disappearance of a couple that seems to have vanished into thin air. Pat Forbes hasn't been to her office for several days, and John Sempak, a writer, hasn't been seen in any of the bars he always frequents. Their landlord wonders if perhaps they quarreled and John murdered Pat. His wife finally had him call the police and report the situation. The couple's three cats have also gone missing, making the situation seem even stranger, especially when the police discover Pat's wallet, clothes, books and car still at the premises. After Mike dismisses the police officers investigating the scene, he decides to take a look at the spiral-bound notebook one of the officers had found. In it was a story that began in a most ominous fashion.

Sahara Foley's horror collection, It Lives in the Basement, is guaranteed to bring a smile of delight to the face of any horror fan lucky enough to pick this book up and read it. I love horror, but having grown up enjoying the works of Poe, Lovecraft and Derleth, rarely come across horror tales that reach the sublimely scary heights those classic authors mastered. This series of interconnected tales does just that. Foley's work is also an inspired police procedural at the same time, as the Omaha police follow a most unusual suspect in a series of disappearances and a particularly brutal murder. Foley's story is marvelous! The plot sizzles with tension, and the characters are compelling and real people you quickly come to care about. It Lives in the Basement is as good -- and as terrifying -- as it gets, and it's most highly recommended.
Contact Author -