Bonds
A Royal States Novel
Susan Copperfield
2020 Gold Medal
Kindle Edition
Check current price
Fiction - Fantasy - Urban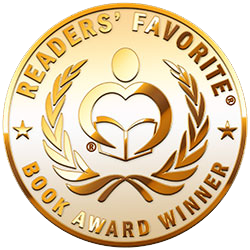 Reviewed By K.C. Finn for Readers' Favorite

Bonds is an installment in the Royal States series penned by author Susan Copperfield. This is a work of fiction in the urban fantasy genre and is aimed at older audiences due to some moderate language and violent content warnings. Set in the Royal States of America, an alternative version of the USA where magic rules every aspect of life, the novel follows rescue diver Jack Alders. Using his arcane talents to prevent an oil spill from reaching the French coastline, Jack unwittingly discovers a secret that could shake the foundation of the Royal States, and one that puts him squarely in the crosshairs of a royal tyrant.

Author Susan Copperfield has created a marvelous fantasy diversion that is sure to provide a lavish and exciting new brand of escapism to anyone who is lucky enough to discover it. As a newcomer to the Royal States series, I was enchanted by the inventive worldbuilding and clever societal, cultural, and atmospheric changes that Copperfield's alternative universe brings about, and she has clearly spent many novels already developing the dynamics of the cast of characters. It was easy to fall into the story though, and soon I was as invested in the intrigue as any die-hard fan could be, and enjoying Jack and Melody's banter and interesting relationship type. I'm also a huge fan of cats, so there were many moments that brought a huge smile to my face during the reading experience. Overall, I would highly recommend Bonds and the Royal States series in general to drama fans looking for something accomplished and unique.
The Seventh Guard
Destiny Expires
Francis Halpin
2019 Finalist
Kindle Edition
Check current price
Fiction - Fantasy - Urban
Reviewed By Romuald Dzemo for Readers' Favorite

Twenty-five-year-old Robert has a hard time keeping his job at Best Buy, Portland, Oregon, and he hasn't changed his job role since he started with the company — staying as a repair agent and working in the back room, removing various forms of malware from computers — because of his lack of people skills. He is not just good at talking to people. Even when his friend, David, visits, Robert has to think if David is welcome or not and brings out his timer, ready to unceremoniously send his friend away when their time is up. In The Seventh Guard: Destiny Expires, a man who seems to live on the edge of reality, without fully getting involved, decides to write a harmless program and install it on 100 of the computers he's repaired. This is just the beginning of a path fraught with danger and a powerful adversary that will make Robert question everything he's ever believed in, a journey that will test him beyond limits.

Francis Halpin's story is one of an unusual character following a message that takes him on an adventure filled with danger. This is a compelling tale with one of the best characters I have read in science fiction. The author creates a profile of the protagonist, a man who is very intelligent, but who feels more connected with the computers he works with than with his girlfriend, Jennifer, who strangely seems to cherish his "sharp sense of humor." The writing is beautiful, the humor filling the pages, and the suspense skillfully designed to keep the reader's attention from one engaging page to the next. From the very first page, one notices something strange about the protagonist — a loner, but one who is extremely gifted. The elegant prose grabs your attention from the first page, thanks to its fluidity. Robert is a character you can't ignore. He is unique and seems not to care about it. He is a risk taker who creates a sense of excitement in readers who watch him doing what he knows best. The Seventh Guard: Destiny Expires is utterly entertaining, one of the few books with an irresistible narrative voice and a strong setting.
Shadow Play
A Dark Fantasy Novel (The Fae Games) (Volume 1)
Jill Ramsower
2019 Honorable Mention
Kindle Edition
Check current price
Fiction - Fantasy - Urban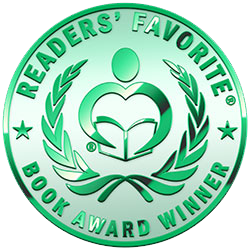 Reviewed By Rabia Tanveer for Readers' Favorite

Before I begin with the review of Shadow Play: A Dark Fantasy Novel - The Fae Games Volume 1 by Jill Ramsower, let me just comment and praise the cover of this novel. I have to admit that the cover lured me in and made me pick this novel more than anything else. That being said, the story and the way it was written are terrific, and I loved the way the author captured my attention and kept it. I loved Becca and how level headed she was, even when things were not going her way, and how she fought the oppression head on.

This is the story of Rebecca Peterson, a young woman who finally has the chance to follow her dreams and leave her old life behind. She grabs the opportunity with both hands and travels all the way to Ireland to achieve what she always wanted. However, reality comes crashing down when she realizes that some strange and terrifying creatures are descending to earth and devouring humans. Only Becca can see these creatures and understand what is happening around her. She gives a sigh of relief when she meets two guys who are also able to see them; however, she is not sure if she can trust either of them or if she should even trust them. Can Becca do something to stop these strange creatures? Can she trust anyone in this chaos?

This is an incredible novel that I simply devoured. It is fast paced and beautifully developed. I thoroughly enjoyed the story, the characters and overall flow. There was no flaw that I could find and I simply laid back and relaxed while reading this action-packed novel. In fact, I can see this novel becoming a movie because it has the potential to attract a lot of fans. The character development was amazing and believable and I enjoyed the tension between Becca, Ronan and Lochlan. I can't wait for the next novel in the series. I wish I could give it more than 5 stars! Simply brilliant.
What About Barnum?
Binary Bounty series # 1
Joss Landry
2019 Bronze Medal
Kindle Edition
Check current price
Fiction - Fantasy - Urban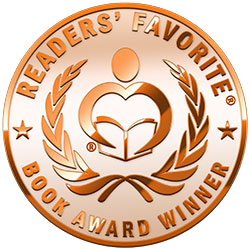 Reviewed By Arya Fomonyuy for Readers' Favorite

What about Barnum? by Joss Landry is the first book in the Binary Bounty series, and an exciting blend of fantasy and sci-fi, a story of love, crime, and family. And there is more! Millicent "Millie" Brewer has learned to keep her distance from men who are tall and attractive after her divorce. But when the handsome, irresistible Barnum rescues her five-year-old son from drowning, she experiences strange feelings about him. When two murders occur in their hotel, Millie knows she could be in trouble when law enforcement officers ask for her passport.

Away from her mother, in Puerto Vallarta, Mexico, can her mother, a reputable criminal attorney help her? In the stark darkness of the night, Barnum fetches Millie and her son and gets them away on his yacht. Now, things escalate when Barnum sweeps Millie off her feet and kisses her in what feels like a gentle, yet passionately consuming fire. As their worlds collide, and as their passions become stronger, Millie has to find out who Barnum really is, because the things that happen around him don't make him seem human?

Joss Landry has the gift of teasing readers, of arousing the most repressed and hidden emotions in them, and then sending them on a ride that makes them look at the stars and wonder if they were not among the characters and part of the enticing story. Her characters are rock solid, well imagined, and there is no way the reader won't feel like they are just next door. What about Barnum? has a strong and swiftly paced plot, believable and exciting characters, and a conflict that readers quickly invest in to find out how it plays out. An enjoyable read, indeed!

Gaelan's War
Gaelan Kelly Book 1
Patrick Glynn
2019 Bronze Medal
Kindle Edition
Check current price
Fiction - Fantasy - Urban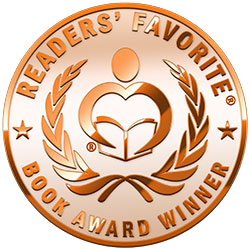 Reviewed By Romuald Dzemo for Readers' Favorite

Gaelan's War is the first book in the Gaelan Kelly series by Thaddeus McGrath, an opening that is powerful and full of promise, a novel with strong supernatural hints. Gaelan Kelly is a broken man. He is haunted by the horrors of war. He is still having nightmares inspired by the gory experience of war, and while he still struggles with his inner demons, he is irresistibly pulled into a battle he never saw coming. Humanity is threatened by a ruthless, unforgivable enemy and Gaelan is the last hope of protecting it. But can a broken man like him still have enough fight left in him to protect humanity from a fatal menace?

The author starts the story on a strong note, allowing readers to get a feel for the characters while introducing an element of the setting. The prose is beautiful and filled with vivid images: 'Sam Carver had just finished another unsuccessful day of hunting in the Northern Virginia woods. "Goddamn deer scent isn't worth a shit this year," he mumbled under his breath.' I particularly enjoyed how the author brings life to the writing, spreading smells, exotic sights and images throughout the narrative. The story has a powerful conflict and it starts with the hunter at the opening of the narrative, morphing into a phenomenal conflict involving the very existence of the human species. Gaelan's War is tightly written, ingeniously plotted, and featuring a multi-faceted conflict that moves the story to unexpected places. I loved the gorgeous prose, the exciting characters, and the strong plot points.
His Father's Blood
Legends of the Family Dyer
David W. Thompson
2019 Silver Medal
Kindle Edition
Check current price
Fiction - Fantasy - Urban
Reviewed By Melinda Hills for Readers' Favorite

The present is not kind to Indian half-breed John Dyer when demons from his past catch up to him in His Father's Blood which is Book 2 in the Legends of the Family Dyer series by David W. Thompson. Trying to make a living and keep out of everyone's way doesn't work when John hears the cries of a young slave woman who is being attacked by white men. He is duty bound to step in and rescue her, but that leaves him prey for the men who don't appreciate being interrupted. John manages to escape when he calls his animal familiar, a giant black bear. Finally settling on Devil's Peak across the Maryland boarder in Virginia, John seems to have made peace with his past and present and is happy to lead a simple life.

Things end up out of control again as Sally Ann, an unusual young woman from the local town, sees what John can do and asks to learn his ways. Against his better judgement, John teaches Sally Ann basic healing remedies but after she finds his secret book, she demands to learn more. In the meantime, John meets Ada, the daughter of the traveling minister, and falls in love. Knowing that he is unacceptable to her father because of his heritage and abilities, he tries to stay away, but Ada's love for him will not allow that. John's life is not going to be easy, though, and things spiral out of control again. Will he ever be able to have a normal life?

Engaging, wonderfully written and full of interesting contrasts, His Father's Blood by David W. Thompson gains your attention on the first page and doesn't let go until the end. With a poignant comparison between good and bad on multiple levels, including the contrast of Christian practices and shamanism that can be used for good or evil, you experience plenty of thought-provoking ideas. The paranormal mystery is offset by a love story, but the pasts of all the characters also play a significant role in how they behave today, setting the stage for the action. His Father's Blood is an excellent story and can be read alone, but since it is Book 2 in the Legends of the Family Dyer series, you might enjoy it more starting at the beginning with Sister Witch: The Life of Moll Dyer, the story of John's great-great-grandmother.
Storm Called
A Royal States Novel
Susan Copperfield
2019 Gold Medal
Kindle Edition
Check current price
Fiction - Fantasy - Urban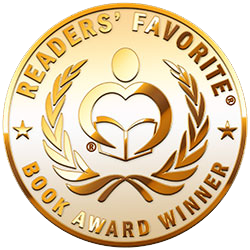 Reviewed By K.C. Finn for Readers' Favorite

Storm Called is a work of paranormal intrigue, drama and romance penned by author Susan Copperfield. A Royal States novel, this is the earliest work of the chronology and features characters from the rest of the series, but can easily be read as a standalone book. Our central hero is Patrick Laycal, who lives in the Royal States of America where a magical caste system is enforced by those who have power and privilege. Pat is able to sense the emotions of horses, although his usual job is simply to wash dishes and dream of being a chef. But everything goes awry when Pat encounters a princess who is determined to call him into action, whether he wants to or not.

Jessica and Pat are interesting heroes providing larger than life experiences in this high flying paranormal romance with a fabulous magical twist. One thing I particularly enjoyed was how Texan the whole situation still was, from the barbecues to the horses and the attitudes of the characters. With the magical society laid over the old ways of America, the reading experience becomes lavish and exciting on every page, even in its smallest details. Author Susan Copperfield does a wonderful job of layering the romantic moments with other plot elements to present an amusing and exciting story line with plenty to discover, and the characters were easy to root for, and endearing despite their flaws. Overall I'd certainly recommend Storm Called to PNR fans who are looking for something exciting and original as their next read.
The Captive King
A Royal States Novel
Susan Copperfield
2018 Bronze Medal
Kindle Edition
Check current price
Fiction - Fantasy - Urban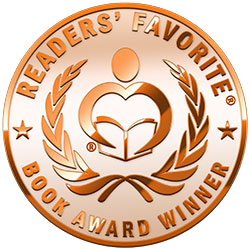 Reviewed By Lex Allen for Readers' Favorite

In the Royal States of America, magic rules all, but life—and love—always finds a way. Summer Cassidy, a pre-doctorate archaeologist determined to achieve that objective at all costs, is forced to sell a priceless Aztec necklace at the Texas Charity Auction to raise money for further exploration of a temple in Mexico. Here she meets Bachelor #103, a man who finds her description of human sacrifice charming rather than appalling. He buys her necklace for millions; she buys his company for a quarter. One coffee date, a dinner, and a curse later, Summer is thrown into a deadly adventure where magic, cinnabar, gods, and ghosts control her destiny as she struggles to solve a mysterious curse that could give her everything she'd dreamed of or cost her life.

In The Captive King, one of three stand-alone novels in the Royal States Series, Susan Copperfield has delivered a romantic fantasy tale of unequaled suspense, adventure, mystery and imagination. In a future world, that followed a revolution, the United States has been divided into individual kingdoms. The populations of these kingdoms consist of royals, elites, regular folks and a group of talents—those who can manipulate the elements, foretell events or determine a person's truthfulness, among other things. Summer is an earth weaver, prized at archaeological sites for her ability to move, reshape, or excavate dirt and stone with her mind and hands. She discovers the jade necklace, the crux of the story, which she sells at auction and kicks off the events for the rest of the story.

The Captive King is among the most compelling, imaginative and dynamic stories in this genre that I've read in a long time. Summer and Bachelor #103, aka Landon, provide a constant series of the most facetious, sarcastic, and alternatively loving and allegorical dialogue I've ever read. Their story is fast paced, the characters beautifully and perfectly portrayed. The mystery and the magical elements of the story are mesmerizing and unforgettable. I've become a fan of Susan Copperfield and this series... it's irresistible.

Druid Enforcer
A New Adult Urban Fantasy Novel (The Colin McCool Paranormal Suspense Series Book 6)
M.D. Massey
2018 Gold Medal
Kindle Edition
Check current price
Fiction - Fantasy - Urban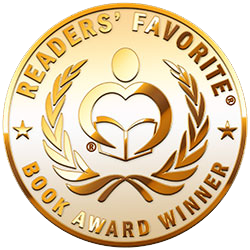 Reviewed By Liz Konkel for Readers' Favorite

Druid Enforcer by M.D. Massey is the sixth book in the Colin McCool Paranormal Suspense series. Instead of getting a break after becoming druid justiciar, Colin gets a phone call from Kenny begging for his help to find his best friend Derp. The two teenagers were investigating a string of disappearances when Derp decided to go on his own and wasn't seen again. To add to his busy schedule, Colin is trying to deal with his dead ex, who suddenly isn't so dead and is residing in a grove in his backyard as a magical dryad. Not to mention his talent for stumbling into the path of the fae who don't particularly want his involvement. Then if he can manage to salvage his relationship with his girlfriend, he'll consider it a job well done.

Colin is a snarky druid who uses humor like a weapon even when he's dealing with dangerous were-spiders, ghosts, evil ravens, and other supernatural beings. The action is non-stop as Colin dives into the case and lands in a mystery full of twists, leading him into one trouble after the other. He's quick to verbally spar with every character he encounters in quick banter which provides a majority of the humor throughout the story. Colin has witty dialogue which often includes dropping pop culture references such as the fun use of 'sufferin' succotash'. Even the sinister and evil characters have humor in their dialogue, especially when fighting and bantering with Colin. Every relationship he has is complicated, whether it's his romantic entanglements or his friendship with Kenny. His relationship with Kenny is an interesting one as he's on the brink of being a mentor to the teenager by attempting to keep him out of trouble, offering advice, and promising to train him one day.

His personal life takes a hit as his back from the dead ex is living in his backyard. She has the same allure as the woman he once loved but her personality has warped to where he's not sure if it's really her, adding just enough complication for Colin to feel conflicted. He's especially conflicted when it comes to his relationship with Bells who, by all accounts, seems like the perfect love interest. She's a fierce woman with a fiery and opinionated personality, often arriving to save the day. His dead ex makes their relationship hit a snag while also giving his life a touch of romantic comedy. M.D. Massey offers bantering humor and an action-packed adventure reminiscent of Jim Butcher's The Dresden Files. Druid Enforcer is a wonderful read with a snarky hero, quirky characters, bizarre creatures, and dangerous situations.
The Wizards of Central Park West
Ultimate Urban Fantasy
Arjay Lewis
2018 Silver Medal
Kindle Edition
Check current price
Fiction - Fantasy - Urban
Reviewed By Caitlin Lyle Farley for Readers' Favorite

Edward Berman is sent to investigate the scene of a horrific murder in Central Park. He discovers a beautiful cane among the homeless victim's possessions and then the man's decapitated head whispers to Eddie that he's been summoned. That is how Eddie is drawn into a world of ancient magic and powerful wizards who must rally their strength to fight against a great evil that has returned to the world. This entity is responsible for the murders in the park, which forces Eddie to walk a fine line as he investigates the murders as a mundane cop and trains beneath his wizard mentor in preparation to fight the evil being.

The Wizards of Central Park West by Arjay Lewis presents an interesting alternate history that touches on a variety of myths and legends spanning multiple cultures. The most unique element is the origins of the various magical staffs used by the wizards. The narrative sparkles with ironic humour that delighted me, turning what could've been a heavy book into something fun and enjoyable instead. I thought the police aspect of the story was a little too much like the stereotypical characters and conflicts portrayed in crime series. Although The Wizards of Central Park West is a long book, the pacing is good and the story so engaging that the pages fly. I never felt like I was reading a big book. There were several occasions where I was certain I'd figured out the antagonist's identity, but the denouement proved all my theories wrong. The climax of The Wizards of Central Park West is thrilling.

Contact Author -