Waking the Dead
Book 2 of The Dead Series
Kerry Blaisdell
2021 Finalist
Kindle Edition
Check current price
Fiction - Fantasy - Urban
Reviewed By K.C. Finn for Readers' Favorite

Waking the Dead is a work of fiction in the fantasy, action, and interpersonal drama subgenres, and was penned by author Kerry Blaisdell. The work is intended for the general adult reading audience and contains some use of explicit language, non-graphic fantasy violence, and moderate sexual scenes and references. Following on from the first book in the Dead Series, Debriefing The Dead, we find our protagonist Hyacinth Finch back in the throes of danger and drama as her first official mission begins. Archangel Michael charges her with a quest to retrieve a powerful rock, but Satan wants it too. What results is a very engrossing romantic and fantasy blockbuster of a tale that is sure to keep readers turning the pages from cover to cover.

Author Kerry Blaisdell has crafted an addictive work of fiction with plenty of romantic twists, wit, and warfare to offer its readers. One of the features I found particularly impressive about this piece was the interplay between its central characters, which drives the action and adds wit, sass, and all-out humor that juxtaposes some of the more serious, dangerous, and dark plot elements nicely. I think one of my favorites in this regard was Eric, cast in such a unique role but filled to the brim with excellent character development, imaginative description, and some wonderfully dry French dialogue. Add to this the well-paced adventure plot and the atmospheric mood of race-against-time fantasy and all-out quests for power, and what you have is a novel I'd read again and again. Overall, I would highly recommend Waking the Dead to fans of high drama and high stakes action-romances, atmospheric fantasy adventure writing, and for enthusiasts of quirky darkly edged fiction everywhere.
Perish
L. C. Barlow
2021 Bronze Medal
Kindle Edition
Check current price
Fiction - Fantasy - Urban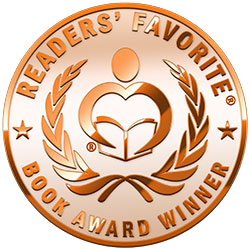 Reviewed By Pikasho Deka for Readers' Favorite

Perish is the second installment of L.C. Barlow's Jack Harper trilogy. After escaping the clutches of Cyrus Harper and his cult, Infinitum, Jack arrives in New York to start her life afresh. But when she starts receiving letters from all over the country, from children imprisoned by the branches of the cult, Jack swears to finish Infinitum off for good. Along the way, she meets a young Irishman named Patrick Flannigan, who introduces her to a contraption that targets ferrics like herself. When Jack is abducted by a squad of hitmen hired by Infinitum, she has to strike a deal with the leader of the outfit: Jonathon Roth. As she prepares herself for a showdown with her brother, Alex, she must be wary of the conflicting factions.

If paranormal dark fantasy novels are your forte, grab yourself a copy of Perish. Author L.C. Barlow's rollercoaster of a novel enthralls you from start to finish. The narrative is fast-paced and filled with twists and turns that keep you hooked throughout the pages. The characters are compelling, with distinct personalities that make each of them stand out. I particularly enjoyed the dynamic between Jack and Patrick. The dialogue was snappy and crisp for smooth, exciting reading, and the action sequences were viscerally and vividly described. Despite being the second installment in the trilogy, Perish also functions seamlessly as a standalone read. I had a blast reading it. If you're into action-packed paranormal thrillers where the plot moves at a brisk pace, Perish is a recommended read for you.
Death's Legacy
Dennis K. Crosby
2021 Silver Medal
Kindle Edition
Check current price
Fiction - Fantasy - Urban
Reviewed By K S Marsden for Readers' Favorite

Kassidy Simmons' life, death, and after-life have had their toll. After she beat her boss in a fight, she gained her freedom. But living the last twenty years, drowning her sorrows in a bottle, she can no longer keep her head stuck in the sand. Her empathy powers are getting stronger, the Reapers and Wraiths are getting closer to finding her, and those she loves are in danger. Death's Legacy by Dennis K. Crosby is the first in a new Urban Fantasy series, where Kassidy has to discover the truth about her heritage and destiny. What seems a small story focussed on a quiet town soon expands to include gods, mythology, and the mystery of death.

The narrative is split between two timelines. The modern-day follows Kassidy as an adult, living a very imperfect life. She loves her girlfriend, but they are in a rut, and Kassidy is slowly ruining her own life with her dark secrets stewing within. We also follow twenty years ago - how Kassidy struggled with her abilities as a child, feeling ostracized by those around her. When she becomes a Reaper, she gains a new family. And we see how she eventually leaves Azra-El. The narrative is shared with several other characters throughout the book; some important, others throwaway. In the first half of the book, I felt that some of these were filler and some were used to push the story along whilst Kassidy still stewed. In the second half of the book Kassidy's agency kicked up a gear, and the side characters really added to the story. I really enjoyed the historical element to it, and how everyone's stories were woven together. Some really surprised me in the end! Death's Legacy is a strong debut from author Dennis K. Crosby, and I can't wait to see where the story goes next.
Seduction
Claw & Warder Episode 1
Erik Henry Vick
2020 Finalist
Kindle Edition
Check current price
Fiction - Fantasy - Urban
Reviewed By Grant Leishman for Readers' Favorite

Seduction: Claw and Warder Episode 1 by Erik Henry Vick is an urban fantasy set in the seedy streets of New York City. What the common mundane humans fail to understand is that beneath their veneer of civilization lurks an entirely separate and self-governing community, that of the world of magic and the supernatural. Leery Oriscoe is a New York Jewish cop, a shapeshifter, who works the homicide beat of the supernatural police force of New York. Their rules of operation, engagement and justice are not terribly dissimilar to those of their mundane compatriots; however, they are daily dealing with demons, ghosts, fae, fetches, succubi and so much more. Leery has just been assigned a new, gorgeous rookie partner who not only seems to be much more than she appears to be on the surface but also has their ghost Lieutenant on her case from day one. Their first case together is what appears to be an open and shut murder case of a young Irish tourist in Richmond Park, sucked dry by a succubus. But when the case begins to blow wide open, the pair realizes they are dealing with something much more dramatic and worrying and will have a battle on their hands to ensure justice is served.

This type of urban fantasy is not normally my type of book, but it is important to try new genres from time to time, as I absolutely loved this story. The idea that there are two simultaneous types of society working side-by-side was a fascinating premise. This is the beginning of a series featuring these characters and I look forward to seeing how they develop as characters and especially how the relationship of Leery and his new partner grows. The characters are fully overdrawn, as is the nature in this genre, and author Erik Henry Vick has done a fantastic job of giving them real and recognizable emotions and foibles that endear them to the reader, despite their magical beings. Even the title, Seduction: Claw and Warder Episode 1, is a clever play on the clearly recognizable settings of Law and Order. The writing style is flowing and easy to read. I would have preferred a slightly longer story but as the first glimpse of these characters, this setting, and the plotlines, I am impressed and awaiting Episode 2. If urban fantasy is your thing, this is a book you must read but even if it's not, this is a book you should read. I did and I'm glad of it – an excellent read.
Caligation
Brhi Stokes
2020 Finalist
Kindle Edition
Check current price
Fiction - Fantasy - Urban
Reviewed By Susan Sewell for Readers' Favorite

After a car wreck, a young college student wakes up inside a shabby clinic within a strange city in the fascinating urban fantasy, Caligation by Brhi Stokes. After wasting several years in college, Ripley decides to stop drifting and start living. Discarding everything in his life, he simply walks away. Without a destination in mind, Ripley starts hitchhiking. His first ride is from a young woman, and becoming friends with her, he shares his beer. Suddenly, in a blur of lights and movement, their car is hit and everything goes black. When Ripley regains consciousness, he wakes up in a decrepit medical building. Disoriented and distressed, Ripley runs from the building. But when he hits the streets, he is stalked and ambushed by ferocious creatures. A woman with an unusual addition of a tail rescues him, feeds him, and then sends him on his way. But when he resumes his journey, Ripley is confused by the city and its bizarre inhabitants. All Ripley wants to do is go home, but every time he tries, he ends up back where he began. The only person that even offers him hope is the city's worst criminal. The catch is, if he wants answers, he must work for the crime boss first. Will Ripley ever find his way back to his other life? Or will he be stuck forever in a metropolis of human hybrids?

Caligation by Brhi Stokes is an entertaining fantasy novel set in a unique city that has a very strange populace. It is a gripping, action-packed novel filled with monsters and mayhem that had me on the edge of my seat from start to finish. Woven into the story are obscure teasers from Ripley's memory, telepathic discussions with his avian counterpart, and volatile encounters. These creative elements produce a stunning novel that is irresistible and impossible to put down. It is a hair-raising adventure in an eerie story-world filled with unique beings and vampiric creatures that is sure to thrill fans of urban fantasy and science fiction.
Blood Bound
A Lowrance Vampires Novel
R.J. Blain
Reviewed By Rylanne Burdette for Readers' Favorite

Blood Bound by R.J. Blain is the phenomenal first installment of the Lowrance Vampire novels. When Penelope Francis is brutally turned into a vampire and left in her grave, her awakening leaves her out for revenge and determined to kill her vicious maker. She fends for herself on the streets by killing fugitive vampires until Emerick Lowrance finds her and makes her a part of his brood. The mystery surrounding his beauty and cunning personality makes Penelope secretly drool over him, despite her better judgment. Penelope, turned Pepper, begins to feel safe in the brood, but there are evil people in New York City who are determined to take her from her newfound group.

I absolutely loved Blood Bound. I was hooked from the first chapter, and I enjoyed R.J. Blain's portrayal of vampires and magic in this paranormal fiction story. The development of Pepper and Emerick's relationship was entertaining to see play out, and I was so looking forward to seeing more passion between them (in the second book maybe? I will freak out if it happens). The plot was well drawn out, and I was sad to see the book end so soon. It was both funny and darkly intense, and I loved every chapter of it. I will be patiently awaiting the second installment of this series and will most certainly try to pick it up as soon as it comes out. For anyone who enjoys a great vampire story, I would highly recommend this book!
Mitzvah
Claw & Warder Episode 3
Erik Vick
Reviewed By K.C. Finn for Readers' Favorite

Mitzvah is a work of fiction in the urban fantasy sub-genre and was penned by author Erik Henry Vick. The third episodic novel in the Claw & Warder series, this dark and fascinating work of fantasy continues to explore the world of Leery and Dru as they investigate paranormal events in a supernatural alternative New York City. In this particular adventure, the ghosts of Leery's past come calling, and when the bodies start dropping, the finger of blame points at Leery himself. With his reputation and the wider community under threat, so begins a fascinating fantasy murder mystery that blends suspense, action, and thrills in a criminally inviting new world.

Right from the off, the conceptual reading experience of Hassidic werewolves in a dark but well ordered supernatural New York was an utter delight to become immersed in. Having been a huge fan of author Erik Henry Vick for his Bloodletter Saga, I already knew that the author was capable of high tension, vivid atmosphere and some really visceral and exciting horror moments, but it was a true triumph to see these coerced and molded into the crime and murder mystery genre in this unique new series. Leery and Dru are fantastic protagonists with an unusual friendship dynamic, and I also really enjoyed how the social structures of the police force and other societies in this alternative New York are played out. Overall, I would highly recommend Mitzvah and the Claw & Warder series in general to urban fantasy, crime, and mystery fans looking for a high-quality read.
Tegen Hunt
(Tegens Book 4)
Inge-Lise Goss
Reviewed By K.C. Finn for Readers' Favorite

Tegen Hunt is a work of edgy, dark urban fantasy penned by author Inge-Lise Goss, and it forms the fourth novel of the Tegen Series. In this new and suspenseful adventure, we are reunited with Sara and some of the colorful characters from her past as new dangers and new mysteries loom overhead. A Tegen whom Sara took a confession from has now escaped from custody, and the immortal fugitive is dead set on a powerful vendetta to capture Sara to prevent her from talking. Meanwhile, a suspicious death sends Sara to an investigation in New Mexico, but what's waiting for her there in the criminal underworld only complicates matters further.

Despite never having read this series before, it was so easy to fall into the shadowy, immortal world of Tegens and the structure of rules and laws around them. Fans of both supernatural fantasy and crime novels are sure to enjoy the blending of genres, which author Inge-Liss Goss does really intelligently. The result is a noir-feeling fantasy novel with high stakes and action, which also has a realistic, procedural crime drama feel to it. On top of this, the development of Sara's character, and her relationship with her lover Conner, is really well written, and it provides a lot of emotional depth and understanding for both characters as the plot deepens. Overall, Tegen Hunt is a well-plotted fantasy adventure with plenty of dark little twists and turns to keep readers entertained from start to finish: a highly recommended read.
Debriefing the Dead
Book 1 of The Dead Series
Kerry Blaisdell
2020 Bronze Medal
Kindle Edition
Check current price
Fiction - Fantasy - Urban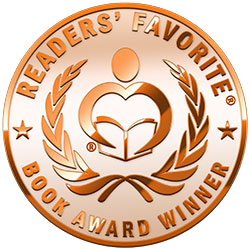 Reviewed By Lit Amri for Readers' Favorite

"And then it shrieked at me, the agony of centuries piercing my ears till I thought my skull would burst, electric shocks searing through my fingers, hand, arm, ripping through my whole body, gripping my lungs and squeezing until I couldn't breathe. I flung the rock away, covering my ears and dropping to the floor, shaking, gasping for air, while still it screamed, on and on and on..." In Debriefing the Dead (The Dead Series, Book 1) by Kerry Blaisdell, Hyacinth Finch and her sister, Lily, were murdered by demons, leaving her 7-year-old nephew Geordi behind with no one except his father's Sicilian mob family. Archangel Michael offers her a deal; retrieve a powerful stone from the demons before they give it to Satan. In return, Hyacinth can remain on earth long enough to find Geordi a better home.

The battle between good and evil is endless, and a resurrected art dealer has no choice but to be involved. The story premise and its narrative hook got my attention right away. Despite playing a role in the 'shady' part of her business, protagonist Hyacinth is a kind-hearted person who wants the best possible life for her sister and her adorable nephew. The supernatural mystery and suspense elements drive the fast-paced plot forward, combined with enough romance to add sentimental flair between the characters. Balanced with a sense of fun and quirky situations, Debriefing the Dead is excellently imaginative and hard to put down. So what's next for Geordi's devoted and fearless "Tata Hyhy"? I'm eager to find out how the story will continue. Overall, an exciting supernatural thriller from Kerry Blaisdell for fans of the genre.
The Persistence of Memory
Book 1: Deja Vu
Karen Janowsky
2020 Silver Medal
Kindle Edition
Check current price
Fiction - Fantasy - Urban
Reviewed By Grant Leishman for Readers' Favorite

As they say, "…and now for something completely different." That is exactly what The Persistence of Memory by Karen Janowsky brought me. This book took me completely by surprise with both its premise and its development. Major Daniel Hecht was somewhat of an enigma. A sickly, weak, American Jew who was captured by the Nazis in 1938, Daniel was subjected to horrific experiments by the Nazi overlords who were working on a formula to make the "perfect" soldier. When Daniel was finally freed by a group of partisans, he was used and abused by the American armed services for his special abilities. Then, right in the middle of the war, something odd happened and Daniel was thrust through time to 2012 where he was again recruited by an organization that wanted to use his special talents along with some other "superheroes" to keep the forces of evil at bay. When Daniel, an awkward introvert, meets Nina, a new recruit, both instantly know there is something special between them. Despite neither having memories of the event, they are sure they have always known each other, and that there is a special bond between them. Daniel, Nina, and the rest of the rag-tag superheroes set about trying to stop the collection of ancient artifacts that together could create a superweapon for the forces of evil.

I absolutely loved this book. The premise was so outlandish and the story so personal and real that you, as a reader, can't help being drawn into the jumbled world of Daniel and Nina. The Persistence of Memory is an enigma in itself. Somehow author Karen Janowsky has managed to combine an action-packed narrative of superheroes with a sweet, beautiful love story that plays out between Daniel and Nina. Both characters are so incredibly naïve as to the ways of the world that at times you really want to shout at them… "for God's sake, just do it." The writing style is relaxed and comfortable. I was able to read this book in a single sitting. It is one of those stories you just simply cannot put down because you are always searching for the next step, the next move in the relationship. The erotic writing in the book is a very small part, but an extremely powerful part. I felt the author handled these scenes with such tenderness and care that it was an absolute pleasure to read. If you love good science fiction or fantasy with plenty of twists and turns, or if you just love a ripping good adventure yarn with plenty of romance, you will love this book. I did and I can highly recommend it.
Contact Author -