Recommend this book:
The Love He Saved
Carol Denise Mitchell
2009 Finalist
201 Pages
Check current price
Fiction - Fantasy - General
Reviewed by Anne Boling for Readers' Favorite

Frankie Mae Tyson was in love. She loved Michael Jackson for as long as she could remember and she had always dreamed of meeting him. One day while driving down the Santa Monica freeway, 20-year old, Frankie saw a large flashy limousine. There wasn't a doubt in her mind it was Michael Jackson. They flirted as they drove down the highway.

Frankie Mae had never been a popular girl. In school the boys had made fun of her; but, Michael Jackson saw her picture in a vacant store window before he met her and he saw the plain girl in a special light. He cared about her. She cared about him and they were both successful in keeping their union secret from the world. He truly loved her. She had self confidence after meeting Jackson and she made it clear to him from the start she did not want anything but his love.

For many years Frankie refused Michael's attempts to free her from the ghetto. Michael and Frankie were careful to keep their relationship a secret from Oprah and the world, as Michael used doubles to cover for him when he was with his secret love, Frankie Mae. He even surprised her one day when just hours before his famous Moonwalk on Motown 25 he attended her Security Guard of the Month Award ceremony. "As Michael watched me through a peephole that day, I was proud of him for supporting me always as I was stunned to see the determination of opportunists and the media to bring Michael Jackson down."

"When you love a man as much as I love Michael, death can be a surreal thing to go through. I am not going to take my life; I am going to live my life in memory of Michael Jackson. I am not worried, for he knows that I will be with him one day as I promised."

When I began reading The Love He saved, I looked back to see if it was based on fact. This book is a work of fiction yet it reads like nonfiction. Frankie's language bothered me a bit at first. It leans toward street slang. However, the language is necessary for it helps define the character. While on the surface author Carol Denise Mitchell appears to be writing about Jackson, this book is actually a character study of Frankie.

I see two options in this book:

1. Frankie Mae actually met Jackson and had a relationship with him for many years. After all he was a unique character and always did unusual, unexpected ways.

2. Frankie Mae was so obsessed with Jackson that she spent years day dreaming about him. In her mind they actually had a relationship.

I suspect the author will be pleased that she had me guessing and analyzing this much. Frankie Mae's obsession for Jackson makes the most plausible part of this plot. Carol Mitchell is a talented author and her characters are very life-like. Remember the name Carol Denise Mitchell.
Recommend this book:
Sharkey and the Parallel Universe
Timothy A. Bramlett
2009 Bronze Medal
240 Pages
Check current price
Fiction - Fantasy - General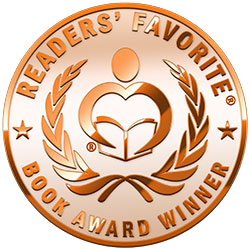 Reviewed by Anne Boling for Readers' Favorite

Readers' Favorite Bronze Medal Award WinnerInspector Locknose called Sharkey and his crew together to discuss a new and dangerous mission. He wants them to explore a parallel universe. The trip is only possible in their new ship the PHD. They were soon in great peril.

Have you ever wondered what else is out there? Could there be aliens? Wouldn't it be exciting to explore the vastness of space? The latest book in the Sharkey series allows readers to explore beyond our universe. Sharkey educates readers in the theory of the existence of other life forms, parallel universes, and the physics of infinity. The characters are exciting and exaggerated. The plot is well developed and exhilarating.

This is the 4th book in the series. Fans of Sharkey will be excited over his return. Timothy A. Bramlett's Sharkey is sure to please preteens. His adventures are entertaining as well as educational. Bramlett presents teachers and parents with the opportunity to encourage children to read a fun adventure and to explore science.
Contact Author -