Guardians of the Crystal Skulls
The Thirteenth Order
Linda Arena
2011 Gold Medal
432 Pages
Check current price
Fiction - Fantasy - General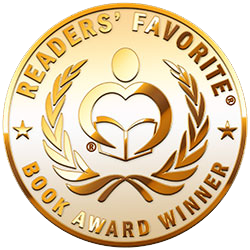 Reviewed by Anne Boling for Readers' Favorite

Guardians of the Crystal Skulls is the first book in a new series. Linda Arena offers readers a science fiction series that will keep readers coming back for more. The Earth is facing catastrophic changes from a shift in the Earth's axis. Earthquakes, tsunamis, and volcanoes are causing the tectonic plates to move, islands are sinking, and the death toll is rising; nowhere is safe. The leading character is Rachel, a widow in her mid-fifties. Rachel was raised by her grandfather after the death of her parents. He owned a thousand-acre squash farm at the base of Mount Shasta. As a young girl, Rachel would sit next to the lake and watch the mountain. She witnessed space ships coming and going. As an adult she once again sits and watches the mountain. Many times she has seen the tall figure in the hooded robe. He knows it's time to approach her. His name is King Midas; his mission is to save planet Earth and its residents, but he can't do it without Rachel's assistance.

Linda Arena has created a group of "aliens" that have lived on Earth for many centuries. She has drawn together the myths of Atlantis and Greek Mythology to produce an action-packed science fiction thriller. The characters are fascinating. Rachel is the lead, but Arena has not skimped with the secondary characters. She has created characters that the reader will love and feel as though they know them personally. She skillfully demonstrates the power of forgiveness and shows how people can change. Deftly she pulls in current events, such as the tsunami in Indonesia. I enjoyed this story and will watch for the next installment.
Marked
Soul Guardians Book 1
Kim Richardson
2011 Bronze Medal
280 Pages
Check current price
Fiction - Fantasy - General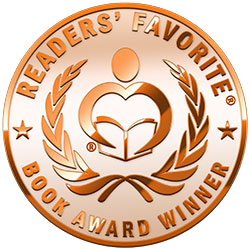 Reviewed by Sylvia Heslin for Readers' Favorite

In Marked, Soul Guardians Book One by Kim Richardson, Kara Nightingale is chosen to be part of the legion of angels who are chosen to become guardian angels, or soul savers. After sixteen-year-old Kara is hit by a bus, her soul is saved, and she becomes one of the chosen: a guardian angel for others whose lives suddenly ended as tragically as hers did. The story follows Kara and her guardian angel keeper, petty officer David, as they attempt to save souls from the demons and as they try to keep the demons at bay. At the same time, they must guard their own angel life force from the demons. Kara and David's soul saving assignments become much more difficult when they discover that the demons are actually after Kara and that she has been "marked." The story continues with Kara being forced to prove she is innocent of being a traitor. She is sent on a life changing special assignment, or "Life Quest," that will change life as she knows it forever.

I really loved this book from the beginning to the end, and I can't wait to read the sequel, Book Two. I really enjoyed how Kim Richardson's story takes unexpected twists and turns at almost every angle and keeps the reader riveted for more. This book is a definite page turner, and I would recommend it for anyone who loves and believes in the supernatural, angels and demons, and reincarnation.
Prophecy of the Kings
The Trilogy
David Burrows
2010 Gold Medal
634 Pages
Check current price
Fiction - Fantasy - General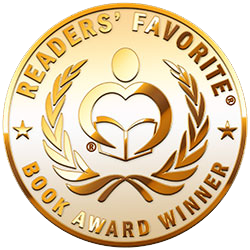 Reviewed by Anne Boling for Readers' Favorite

David Burrows brings readers an adventure of epic proportions in The Prophecy of the kings Trilogy. The plot quickly draws the reader into the action of this novel. Burrows created a mystical world with equally mystical creatures, dragons, wizards, prophecies, demons, sorcery, and princes. The creatures come to life on the pages of The Prophecy of the Kings. The action in this book keeps readers eagerly turning the pages. Burrows successfully gave each character a distinct voice. The threads of three worlds are woven together to create an adventure filled with battles, journeys, allies, and enemies. The reader will go deep into the bowels of the earth haunted by the dead. They will accompany Kaplyn into a nightmare tower.

Book 1 Legend of Eldric sets the foundation for this trilogy. Prince Kaplyn is low on the line for the throne, and he is bored. He sets out to find adventure. Lars is bound for death when Kaplyn comes to his rescue. The pair assists a wizard in retrieving a pendant. They set in motion a prophecy that could destroy their world.

Burrows words are like magic. He paints a portrait on each page. Fans of fantasy know his name well. They know they can depend on an escape into another world when they read one of his books. Burrows never fails to please.
The Trail Folk of Xunar-kun
Book Two in the Tellings of Xunar-kun Series
Tina Field Howe
2010 Silver Medal
320 Pages
Check current price
Fiction - Fantasy - General
Reviewed by Anne Boiling for Readers' Favorite

Tina Field Howe continues her series, Tellings of Xunar-kun in book two, "The TrailFolk of Xunar-kun". She reminds readers of the important points in the first book through the teller in the prologue of the second book.

In the first book, the two tribes of people were reunited as one and they fought off the M'raudas. The M'raudas captured children. The TrailFolk found more children than the Folk had missing. Their new quest was to find the parents of the children.

Four cycles had passed since the TrailFolk had been united and the Seekers, Szaren and Aylsa, were betrothed. The Seekers searched the planet looking for the parents of the children. Along the trail they share the legend of the Roaming Star.

Eventually the Seekers meet Trakip-sen and his people. They claim to be the parents of the children.

Tina Field Howe is an extremely talented author. She paints a word picture that comes alive on the pages of a book. I hope this book is recorded as an audio book. It will be enjoyed by elementary children over and over. The characters of this book are exquisite. More important is the message in this book. We are all connected and yet we are only a small part of something greater. The author provides a glossary to assist the reader.
Fairy Hunters, Ink.
Sheila Dane
2010 Honorable Mention
105 Pages
Check current price
Fiction - Fantasy - General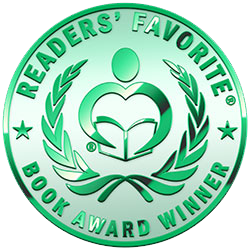 Reviewed by Anne Boiling for Readers' Favorite

Readers follow along as the author introduces Ashley to a variety of fairies. Ashley is an adorable five year old, fond of "mischief." It took a bit of persuasion but eventually Ashley, with some help from her friends Big Rabbit and Turtle, look for fairies.

There are a large variety of fairies. Button fairies live in closets and sometimes sound like mice. A grand Basket Fairy makes baskets and sends a fairy with each one. The Tea Cup Fairy often visits with the Sugar Bowl Fairy while you are drinking tea. Mud Puddle and River are also Fairies. Occasionally you will find a Gremlin. Gremlins can't fly.

I do believe I have a pocket fairy living at my house. Pocket fairies collect bits of stuff and store it in your pocket. Rubber bands, loose change, tiny rocks and bits of string are among Pocket Fairies` favorite things. I know there is a Sock Fairy at my house although I've never seen him. He is always stealing socks to live in.

"Fairy Hunters, Ink" is a delightful story that is sure to please young children with a vivid imagination. The illustrations are beautiful and, along with the paper, give this book an antiquated mystical quality. We should never be too old and stuffy to look for fairies. I know a special child that will enjoy helping me look for fairies.
Tales From Gundarland
Hank Quense
2010 Bronze Medal
326 Pages
Check current price
Fiction - Fantasy - General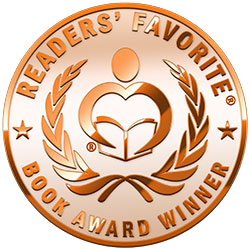 Reviewed by Anne Boiling for Readers' Favorite

"Tales From Gundarland" is a science fiction satire. Hank Quense begins his anthology of short stories by introducing readers to the planet Gundar. Gundar was created during the Big Achoo. The planet seems fond of snot and sneezing. They even have snot festivals.

The second story is aptly named 'Romeo and Juliet'. As the title suggests, the story is about two lovers kept apart by family and social status. Dwarfs and Elves do not mix. Dwarfs may be short, but they are also smart.

Most of us have heard of Zorro. Quense brings us Zarro. In this rendition Zarro rides a donkey named Belinda.

Princess Gerhilde has been held captive for three weeks. Burga, a warrior cook, scales the castles` wall to rescue her. The ungrateful princess would rather be captive than face the embarrassment of being rescued by a peasant.

"Tales From Gundarland" could be called "Fractured Legends." I wasn't sure what to expect when I began reading this book. What I discovered was a lot of humor. I was caught up in the numerous short stories. The connecting thread is the planet Gundarland. The stories each reminded me of a traditional story. Quense has managed to re-tell them with more than a bit of satire. Often we take ourselves too seriously; Quense' sense of humor forces us to laugh.

The stories are well written, easy to read and entertaining. I've read other books by Hank Quense and I believe this is his finest.
Dawn of Darkness
Jeremy Barandela
2009 Finalist
464 Pages
Check current price
Fiction - Fantasy - General
Reviewed by Anne Boling for Readers' Favorite

Jeremy Barandela takes readers on a medieval fantasy adventure in his latest book Dawn of Darkness.

Zar Khan and his demons have been released from the underworld. The Collective, deceived by Khan, are released from one curse only to be placed under a different one. He becomes their master and they are forced to do his bidding. Cedric alone has the power to stop the evil that threatens the world.

United We Stand is an incredible series by seventeen year old Jeremy Barandela. Dawn of Darkness is the second book in this seven book series. I find it amazing that Barandela writes with such maturity. He writes like a much more experienced author. He has created a world of his own filled with magic, elves and amazing characters. Fans of Fantasy will be enthusiastic about Dawn of Darkness.
Overseer's Island
R. C. Baze Jr.
2009 Finalist
538 Pages
Check current price
Fiction - Fantasy - General
Reviewed by Anne Boling for Readers' Favorite

Overseer's Island has an unlikely hero. Jack Murphy is a down on his luck alcoholic in a dead end job. Carl Langum is Jack's elderly neighbor and only friend. Jack has dreams, more like nightmares. He dreams of his own death. Over and over again he relives his death from past lives. He relives each moment and detail. While the details may differ the results are the same, he is brutally murdered by a stranger. Jack knows death is coming soon. This time things end differently. Carl intervenes and stops the stranger before he can kill Jack. Carl is not the elderly friend Jack thought. He is a wizard and shares his knowledge with Jack. When the stranger once again attempts to kill Jack, Carl transports them back in time to where it all began.

R.C. Baze offers readers a delightful fantasy tale with a medieval feel. I've always been a fan of sword fights! This book is dialogue driven. The characters are exquisite. This book has an ending that hints at a sequel. I can hardly wait.
Unlocking The Poet's Realm
Matt Wiebusch
2009 Gold Medal
506 Pages
Check current price
Fiction - Fantasy - General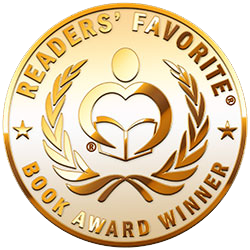 Reviewed by Anne Boling for Readers' Favorite

Seventh grader Minnie was smart, average height and weight, and picked on daily by the bullies in the school. Her parents were busy fighting battles of their own. She only had one friend, her next door neighbor Isaac. Her parents had forbidden her to visit with him. One day, she ran into an old shed on Isaac's property to escape the bullies. Inside was a casket shaped box. She got in the box and was transported into the future, to a place called Buval.

Buval was not an ordinary place. It was a world owned and run by animals. There were giant bees that could talk, magical apes, monsters and many other animals. They recognized that Minnie loved all animal life. She had been brought to Buval to save their world. There was an evil presence plotting to destroy the animals and their world. There is danger at every turn. She must solve a cryptic poem to save the world.

Unlocking The Poets Realm is a great story filled with adventure and mystery. This book kept me guessing until the final climax. Teens, young adults and parents will enjoy Unlocking The Poets Realm. I enjoyed watching Minnie transform from a shy teen to a girl who can act on her problems instead of running from them.
Curse of the Tahiéra
Wendy Gillissen
2009 Silver Medal
444 Pages
Check current price
Fiction - Fantasy - General
Reviewed by Anne Boling for Readers' Favorite

Half Tzanatzi, Rom was not well accepted. He was a traveling merchant, peddling his dyes and spices. He traveled according to the seasons. This time he would travel through the Gardeth Forest, he'd been warned not to. People had been disappearing, later their bodies would be found frozen with an expression of terror on their face. He was not looking for companionship but the self proclaimed farmer Yldich seemed determined to travel with him. Rom doubted he was actually a farmer. Yldich had a special way of communicating with animals. He seemed to have mystical powers.

Eventually, Yldich admitted he was a Yaever, a true dreamer, for his people. Yldich had dreamed of Rom for seven years. There was an evil awakening deep in the earth, the evil was haunting the forest. He was convinced that only Rom could stop the evil. So begins the adventure...

Wendy Gillissen offers readers a fantasy that will stay with them long after they read the last page. This is a book you will want to read more than once. Each time you will pick up on something you over looked the first time. Curse of the Tahiéra quickly drew me into the tale. I found myself in a mythical land traveling with Rom, Yldich and Eald. Gillissen has created a world of her own imagination. The plot is deep yet entertaining.

Dreams and reality mix in the world Gillissen has created. Rom and Yldich are on a journey; along the way they make many stops and at each stop the reader is provided a bit more of the story. Dreams, mystical stories, magic and good versus evil, this book provide it all and much, much more. "The limitations you put on the world are stronger than its inherent magic."
Contact Author -