Embers at Galdrilene
Book One of Dragon's Call
A.D. Trosper
2013 Finalist
494 Pages
Check current price
Fiction - Fantasy - General
Reviewed by Lit Amri for Readers' Favorite

Emallya Lorant, survivor of a devastating war between good and evil, is a Spirit mage - most importantly a rider who lost her beloved dragon, as well as a chosen guardian of the dragon eggs. As five hundred years passed, she embarked in a quest to find and gather new dragon riders, who had been called by their respected unborn dragons to come to them. As she gathered them, they faced great difficulties from a world that no longer welcomes magic and considers dragons as evil. But their greatest threat comes from old, dark enemies, the worst of them all - the Shadow dragons and their riders.

I love stories that involve dragons whether in books, films or animations, and "Embers of Galdrilene" didn't disappoint me. Every character, especially the young dragon riders, was introduced appropriately with no rush, allowing me to get to know them thoroughly. The characters were absolutely well-created, unique and believable, with his or her own background story. The young, budding romance between the young embers is also sweet. The ending promises more excitement to come in this series. I can't wait to read more about the dragon riders as they grow with their dragons in Galdrilene. This is a great book with classic fantasy fiction of dragons and magicians brilliantly written by A.D. Trosper. Somehow she displays great skill as a writer that is worth teaching to the other fantasy writers, especially new ones, on how to write the perfect dragon and magician-themed fantasy story.
Familiar Origins
B. Pine
2013 Honorable Mention
Kindle Edition
Check current price
Fiction - Fantasy - General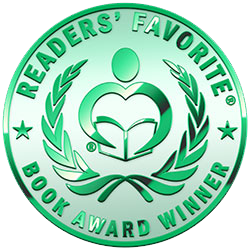 Reviewed by Maria Victoria Beltran for Readers' Favorite

"Familiar Origins" is science fiction story about a universe ruled by powerful dragons who submit themselves only to the supreme Creator. The universe is divided into the Debellos and the Turei factions. It is also a story of magic and of mankind. The Debellos are the aggressive dragons who want to conquer the world to feed their magic. The Tueri dragons, on the other hand, want to protect the worlds of animate beings. One of these worlds is populated with human life that is also rich in magic and is the venue of the fight between the Debellos and the Tueri. Locked in a centuries-old deadlock, these dragons know that the one who can control eight extraordinary humans will be the one who will emerge victorious. Both dragon factions patiently wait to find the humans that they can train to reach their goals and they eventually identify five young children who hold the fate of their world. These children have to face horror and deception at a tender age and have to deal with the powerful dragons. "Familiar Origins" is actually a story of humankind's survival in the face of a Debellos dragon who succeeded in gaining control of their lives.

"Familiar Origins" is a science fiction and fantasy story. It is a tale of five children growing up under the guardianship of mystical dragons. Author B. Pine undoubtedly has a very fertile imagination. She creates a new world in this story and produces extraordinary characters. It is a tale of magic where the world is populated by dragons and epic battles are being waged. This is a book that certainly gripped my attention so much that I had to finish it in one sitting. I am fascinated by the character of Ben, the commoner who fell in love with the proud princess, Princess Jania, and kept his emotions to himself for years. The truth is that "Familiar Origins" is also a story of children who are coming of age. The five children here have to grow up under abnormal circumstances and they are forced to grow up as quickly as they can. With the children going to the academy to specialize in some skills, it seems somewhat similar to the story of Harry Potter. B. Pine's "Familiar Origins" is not completely original but she manages to come up with a story that is riveting and exciting. It was a roller coaster ride for me, as I read the novel from start to finish in one sitting, so to say.
Feathered
Being a fairy tale
Tom Weston
2013 Silver Medal
326 Pages
Check current price
Fiction - Fantasy - General
Reviewed by Kathryn Bennett for Readers' Favorite

"The book Feathered: being a fairy tale" by Tom Weston is a fun adventure into the world of fantasy. Who has not laid back and dreamed of some handsome Prince coming and sweeping them away to marriage. I know I have but perhaps Alexandra did not picture it happening to her quite the way it did. Thanks to her younger trouble making sister Jackie, Alexandra is stuck in the 11th century and being forced to marry a Viking Prince. Jackie would likely be willing to help her older sister except for the small fact that she is still in modern times and dealing with a slew of her own issues.

Tom Weston has truly created a fun and intriguing world full of Vikings, Fairies and strange sounding songs that could almost be a Sirens song of sorts. To use an old term the yarn that Tom Weston spins within Feathered is something that grips you and makes you want more. The scenes in Ireland to me were painted so vividly I could almost smell the peet and see the green rolling hills.

This was the first Tom Weston book I have read and I did not know initially that the Alex & Jackie adventures are a series. I did feel when reading just at the very beginning that perhaps I was missing a little bit of information, and after finding out it was a series I now know why. That said however this book could easily be a standalone. Tom Weston introduces you to the characters with great detail and information so you feel like you know them, even with that small niggle I might have missed something early on it did not take away from my true enjoyment of this book.

I would recommend "The book Feathered: being a fairy tale" to any reader of the fantasy and mythology genre. It is so fresh and inviting with a plot that to me was very unique. I plan on going back and reading more about Alex & Jackie and I very much look forward to seeing what else Tom Weston has planned for adventures.
The Seraph Contingency
Anael's Tale
Jennifer Fales
2013 Bronze Medal
Kindle Edition
Check current price
Fiction - Fantasy - General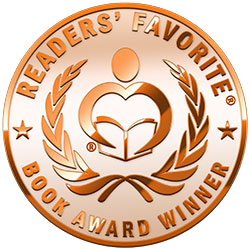 Reviewed by Maria Victoria Beltran for Readers' Favorite

Ironic, hilarious and informative are three words that immediately came to my mind when I started reading this book. Seraph Contingency is proof of the rich and edgy imagination of its author Jennifer Fales. Truly, who can write a novel with characters like the seraph, the wicked duchess, the violet haired vixen, a witch, an amazing little boy, and many others? The names of these very colorful characters are Anael, Gaap, Deumos, Thomas, Dabber, Anael, Jezebel and Teivel. There's also Ereshkigal, one of the former rulers of hell and Pete, a backsliding saint who now runs a hip bar in purgatory. The story starts when a bored angel escaped from heaven and ended up in, of all places, a dive bar in Purgatory. Meanwhile, a duchess with a not so beautiful past staged an abduction because she wants to have a more interesting wardrobe. A transporter demon then has to be called in and we get to meet a colorful cast of characters whose personalities defy imagination. In short, reading this book is really just like going on a roller coaster ride on an imagination that has seemingly gone completely wild.

The novel may seem like a product of a wild imagination but there is a lot of humor, science, and magic in it too. It climaxed in what is claimed to be the wildest party ever staged in Hell. There is an allusion to the Greek and Sumerian underworld mythology. There is also a healthy dose of jokes on scientific and mathematical principles that will probably give Jennifer Fales the reputation of being the wackiest novelist in town. Behind this story, however, is a social commentary on what is going on in our world today. And the author tells it by using irony, which certainly proved to be a very effective tool. She surprised me with all the humorous coincidences of contradictions in her story. I also have the feeling that many of the words she used in telling her story are meant to give the opposite of their meanings. And there is also a lot of contradictions between what the characters in the novel knows, and what I think as a reader. Lastly, there is irony in that the ending is completely different as to what I was expecting. Ms. Fales tied her story together with irony, and this kept me on the edge of my seat the whole time I read the Seraph Contingency.
A Thousand Glass Flowers
Book Three of The Chronicles of Eirie
Prue Batten
2012 Silver Medal
396 Pages
Check current price
Fiction - Fantasy - General
Reviewed by Sylvia Heslin for Readers' Favorite

"The Glass Flowers" tells the story of Lalita Khatoun, a young mortal girl who is an orphan being raised by her aunt and uncle, and who has lost her only brother Kholi, a traveller. Lalita is a very talented and humble writer and illustrator who has the honor to commission an illustrated copy of "A Thousand and One Nights" for the Sultan Mohan. In a tragic turn of events foreseen by fate, Lalita is sold to the Grand Vizier by her evil Uncle Kurdeesh to work in a harem, the royal Seraglio. Lalita becomes one of the odalisques for the Grand Sultan while also working on her illustrated works for "A Thousand and One Nights". Finnian, a Faeran, also known as an Other, possesses magick powers and was reared by his evil grandmother, Isolde, and after unsuccessfully trying to poison the old woman, Finnian is on the run to try to escape from her wrath. With a mission in mind, Finnian seeks to destroy his grandmother and in the process destroys the Cantrip of Life, a secret charm that his grandmother wishes to possess. In a twist of fate, the young Lalita and Finnian are destined to meet and fall in love. Both of them are bound together to solve the mystery of each of their brother's demise while seeking to destroy and rid the world of the Cantrips and thereby saving all of humanity.

This very well-written fantasy tale of "The Glass Flowers" by Prue Batten is one filled with extreme tragedy, heartbreaking sorrow, love and redemption. I feel that author Prue Batten does a good job of making the two worlds of Lalita and Finnian come alive. The two young souls, woven and linked together forever by chance, and with both of their destinies paving the way, discover the link between the kindred friendships of both of their brothers who had been taken away from them by happenstance and fate. Her very flowery and descriptive words ebb and flow beautifully making her literary work leap and dance off the pages. The two very distinctive worlds of the Faeran Others with their world filled with magick, sprites and otherworldly spirits, equally divides and shares a place within the mortal world of Lalita's. The despair and the sorrow felt by both of the protagonists is a believable one where one's destiny also truly lies in the hands of fate. I recommend this fantasy book to all readers who enjoy their love stories filled with hope and magic. This is a story that you will not easily forget and one that will touch the depths of your hearts.
Secrets of the Amulet
Brian del Rio
2012 Honorable Mention
520 Pages
Check current price
Fiction - Fantasy - General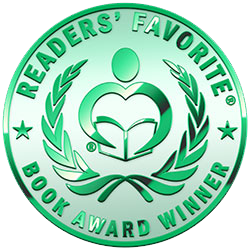 Reviewed by Anne Boling for Readers' Favorite

Camnin was forced to do battle against his will by the Trisaders. After many years he saw the opportunity to flee and did. Twenty-one year old Camnin struggled to survive the desert. As the sun beat down on him he held tight to the amulet and longed for home. His last thoughts before unconsciousness overtook him was of his mom and dad and the time they gave him the amulet; it was a rich, almost orange, color. They told him it was bronzium and found in the Argalast Mountains. He was a mere seven years old at the time. When he regained consciousness a beautiful young woman was with him and he assumed she was a goddess. Cephiri touched him and healing power flowed from her. When he was stronger she took him to Eledock, one of the Judges. The wise man learned the secret of the amulet and Camnin's unusual gift for knowing the memories of others through his dreams. However, he does not share any of it with Camnin, recognizing that Camnin must discover the truths for himself. The general of the Trisaders destroyed all in their path, determined to find the keeper of the amulet, fearing the prophecy will come true.

Brian del Rio offers readers an exciting adventure in his book "Secrets of the Amulet". He managed to successfully combine action, adventure, romance, fantasy, and sci fi in the same plot so that this book will appeal to a broad group of readers. The romance between Camnin and Cephiri was touching. I loved watching it develop. Del Rio managed to capture pure evil in some of his characters. It was a pleasure to dislike them and to see their demise. This is the first book in a new series. I look forward to reading the next installment.
Wizard
Paula Paul
2012 Gold Medal
184 Pages
Check current price
Fiction - Fantasy - General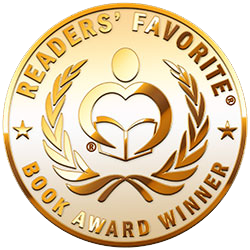 Reviewed by Anne Boling for Readers' Favorite

Paula Paul, author of Wizard spins a delight tale featuring Merlin's younger sister. Fifteen year old, Meghan was planning a visit to Amorika in the eleventh century but ended up in America's twenty first century. It seems Merlin has a bit of trouble when it comes to forward-projecting calculations. Her landing lacked grace when she ended up face down in a duck pond. She later discovered she was at a university and the young man that offered her assistance was Ryan. Ryan's father recognized Meghan's language as Brethon. He sent for his sister Alicia, a new age witch/psychic diviner.

Paula Paul is a genius. She has interspersed the "myth" of Arthur, Merlin and Morgan Fey with a modern day tale. I've always been captivated by King Arthur, the Wizard Merlin, Queen Guinevere and Sir Lancelot. The subject matter of this book piqued my interest and I read it all in one sitting. I found it fascinating to watch Meghan adapt to today's world. She soon learns what it is like to be the "new" girl in town, to match wits with a bunch of bullies, to be arrested and to meet "her knight in shining armor."

I've always been a fan of the mystical tales of Arthur, Merlin and the Knights of the Round Table. Paula Paul has put a unique twist on the tales. This book appealed to me but will also appeal to middle school and high school students. It was fun to watch Meghan's reaction to modern things that we take for granted. The lead characters, Meghan and Ryan played well together. Paula Paul is an award winning author. While this is the first of her books I have read, it definitely won't be the last.
Dark Solus
An Assassin's Tale
David Andrew Crawford
2012 Bronze Medal
224 Pages
Check current price
Fiction - Fantasy - General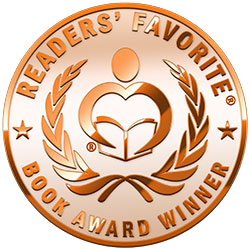 Reviewed by Anne Boling for Readers' Favorite

Dark Solus is a dark tale of revenge. This tale grabs your interest from the beginning by introducing you to Dark's parents. The story begins in the dark of night with two figures being hunted. Elim tried to send his half elfin love Leynorr, to safety for she carried his child. She managed to escape to the Albatross and waited for her beloved. After battling animated rock statues, Halflings, humanoids, and Kalifen, the Arch Mage, Elim joined her on the ship.

From here our story moves forward in time, where we meet Dark and his hell horse, Nightmare. Mephisto was training Dark, his grandson, when the evil Taliesin appeared bragging about the murder of Dark's parents and challenging Mephisto who quickly shifted into a dragon like creature. From that moment on thirteen year old Dark desired vengeance. For ten years Dark studied and trained with Styg. He knew that was not enough. He continued his preparations by taking on quests for talismans that will help him destroy those that destroyed his loved ones.

Dark Solus is a dark tale filled with magic, dragons, and dark characters. Author David Andrew Crawford presents readers with a tale that will make the most discriminating Dungeons and Dragons fans beg for more. As the reader journeys with Dark on his many quests, he/she will meet many outstanding characters. Crawford carefully molds the characters into creatures that seem to climb off the page. While the plot of Dark Solus is excellent, it was the characters that kept me turning the pages.
A Trevott's Tale
Julius David Adelar
2011 Silver Medal
804 Pages
Check current price
Fiction - Fantasy - General
Reviewed by Author Anna del C. Dye for Readers' Favorite

A Trevott's Tale is a charming story about small people and their doings in a land named Trelandia. The tale starts by introducing some of the people and places of this world. It progresses to a particular young Trevott by the name of Waldon Woodott. His parents died when a dragon burned their town, so he was raised by the master of the great tree. This tree is quite unique, and its biggest room houses all the books ever written, maps and tales ever told.

Everything changes for the quiet Waldon when a human, the very one who saved him from the inferno when his parents died, has come for a business visit. The human, Gadhelix, is a long-time friend of Master Boughbound, the tree master, and brought a parchment addressed to Waldon. And what does the parchment say? That he had a wealthy long lost uncle who has left everything to him!

This book is composed of two books under one cover. It is a beautifully written and enthralling tale. It is a somewhat slower paced fantasy for those who love to take time to savor the words, the world and the people therein. I believe that it could use more dialogue to spread around the descriptions within the pages, thus enticing young audiences to read it. I would recommend this book from teen to adults. It is full of run-on sentences, but I thought they make the tale sound charming.
Chest of Souls
Book 1
Michelle Erickson
2011 Honorable Mention
400 Pages
Check current price
Fiction - Fantasy - General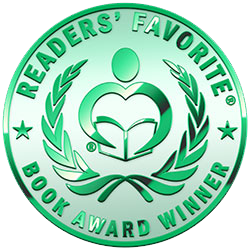 Reviewed by Anne Boling for Readers' Favorite

Michelle Erickson has created a new series sure to please the pickiest fantasy readers. In Chest of Souls Book 1, we meet nine year old Talon and the adventure begins with a human sacrifice. The Sons of Ammon were present as the Guardian clasped the willing sacrifice tightly to protect those around them. This was their only chance to destroy the wicked city of Sogo. The scene quickly shifts to an isolated "village" in the midst of a forest. Tasut briskly woke his son Talon and sent him running into the forest with no food and dressed only in his underwear. The young boy instantly obeyed, not knowing if he was in danger or being punished. Talon and a young man named Nyk end up running for their lives. When they returned to the cottage, Talon met Brenna, a beautiful six-year-old with power beyond the imagination. Talon and Brenna were the only hope to destroy Sogo. Together they would make a formidable team…if they could live long enough to develop their powers.

Michelle Erickson does exactly what all authors should do...begin the book with a dynamic, attention grabbing scene. However, she doesn't stop there; she continues with one heart pounding scene after another. Her talent for description brought to life the strange creatures previously only seen in her mind's eye. There are plenty monsters to fear and battle in Chest of Souls: a fierce, par-horse creature, green crabs and ice monsters. Brenna was one of my favorite characters. Although only six years old, she already has self confidence and knows she belongs with Talon. Mee was a creature I could only describe as part cat and part squirrel with an appetite for crab. Tasut was easy to dislike until you realize he does love his son, but he certainly has a problem showing it. Lyon was an assassin believed to be dead, and Mari, his wife, had powers of her own. This is the first book in a new series; I can hardly wait to see what our two heroes face in the next book.
Contact Author -