Holy Remedy
The Invisible Conflict Chronicles Book 1
J. G. Martins
2017 Gold Medal
150 Pages
Check current price
Fiction - Fantasy - General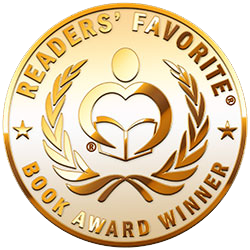 Reviewed by Romuald Dzemo for Readers' Favorite

Holy Remedy by J.G. Martins is Book One in The Invisible Conflict Chronicles, an epic tale with a stunning historical setting around the 13th century. It is a period when the quest for power and superstitious beliefs are very strong. The Magyars have barely recovering from the invasion by the Mongols, working hard to rebuild their kingdom. It is at this time that a deadly disease hits the Baron Levente, the regent of Eger. For Bishop Konrád, it's a curse. Unless a cure is found quickly, the Baron will die. A cure has been found, but it is located in the treacherous deeps of the Bükk Mountains and only one man can beat the odds to reach there, the Baron's own pupil and knight, Rodger Clement. Can he make it to the heart of the mountain and be back in time to save his master?

There is a lot to enjoy in Holy Remedy, a tale set against the backdrop of one of Europe's great cultural crossroads and melting pots, Hungary, with lush vegetation and strange beliefs. I couldn't help thinking about the witch-hunting that took place in this land hundreds of years ago. The story features great and compelling characters and a lot of action and fighting. The plot is well conceived and readers are treated to many twists and surprises as they turn the pages. J.G. Martins writes beautiful dialogues and they play a powerful role in enhancing plot and character development. The dialogue flows naturally and merges with the wonderful descriptions to create great beauty in the work. This is a novel with great historical elements, a gripping plot and a huge conflict. Martins definitely takes readers to an historic age and across dangerous lands.
Blade of the Destroyer
The Last Bucelarii: Book 1
Andy Peloquin
2016 Finalist
332 Pages
Check current price
Fiction - Fantasy - General
Reviewed by Chris Fischer for Readers' Favorite

A bloodthirsty knife that controls a man. A killer with an unknown past, a need for death and destruction, and an underlying desire to protect the most vulnerable. An immortal available for hire, but only at the right price. All of these elements add up to an unbelievably fantastic read. In Blade of the Destroyer: The Last Bucelarii, Book One by author Andy Peloquin, you will find all of these and so much more. Follow the Hunter of Voramis, the above mentioned immortal assassin, as he sets off on a contract to avenge a crime committed against a young girl. It's during this commission that the Hunter realizes it is he who might have become the hunted. But if he gives up his quest, he might also give up the chance to find out who he really is, and that's not something he's willing to leave behind so easily.

This book is fantastic. Drawing the reader in from page one, this page-turning thrill ride of a story is full of excitement, adventure, and suspense. Written from a unique point of view, that of the killer, Blade of the Destroyer has an extremely intriguing premise and storyline. Author Andy Peloquin does a fantastic job of creating a mysterious and enigmatic character in the Hunter, and has also created a world that is at the same time creepy and believable. Blade of the Destroyer would be enjoyed by any reader who likes action, adventure, a dark leading character, or just a plain excellent piece of fiction. I am extremely excited for the next installment in The Last Bucelarii series, and hope that the very promising author, Andy Peloquin, is hard at work on it at this very moment.
Inheritance
Wizards of Seattle Book 1
John O'Riley
2016 Finalist
285 Pages
Check current price
Fiction - Fantasy - General
Reviewed by Tracy Slowiak for Readers' Favorite

In a great new book by prolific author John O'Riley, Inheritance, Book One of the Wizards of Seattle Series, readers will be treated to a true adventure! Follow the story of Jason, a category 3 wizard, who's been out of a job for quite some time. Desperate to find work, Jason's unusual talent of being able to read the energy which lingers after an event has occurred brings him to the attention of a police department, and a potential job in using his ability to help solve crimes. He, his brother, and his cousin have also inherited a mansion, but in order to have complete ownership of the place, they must live there together for ten years. A lot happens to Jason and his compatriots, and this story will keep readers on their toes from the start to the very end.

I so enjoyed Inheritance. This was a fun story line and a very readable book. There are great characterizations, great fantastical elements set in a modern day society, and great use of magic and wizardry in a fun and interesting way. Readers who enjoy a fast paced read filled with action, magic, a bit of mystery, and a whole lot of fun would very much enjoy Inheritance. I am pleased to recommend this book to any such reader. I am certainly looking forward to reading more of this highly entertaining series as soon as possible, and hope that author John O'Riley is already hard at work on his next effort, even as I write!
Primeval Origins
Paths of Anguish (2nd Edition)
B.A. Vonsik
2016 Finalist
307 Pages
Check current price
Fiction - Fantasy - General
Reviewed by Lee Ashford for Readers' Favorite

Primeval Origins: Paths of Anguish by Brett Vonsik is, I fervently hope, volume 1 of at least a trilogy. Vonsik begins Primeval Origins on a Bolivian archaeological dig, where the fossilized skeleton of the largest known example of a prehistoric carnivore on Earth has been found. But something is amiss. Unnaturally linear cuts appear on several rib bones. Inexplicably, the massive skull of the predator has been penetrated by a sword, which still remains in place! In short order several unhappy events occur, wreaking havoc on the team of scientists. Thus ends the prologue. We do not encounter these folks again until the epilogue. Between those two accounts, we are transported to a fascinating world in which a somewhat primitive civilization coexists with large, dangerous animals freely roaming the Wilds. Many of these animals, if not all, seem to be dinosaurs. The bulk of the book is spent watching over the shoulders of the residents of this world as they battle monstrous carnivores and corrupt government officials. You will join young Rogaan on his quest to save his father and his best friends' parents. The tale is more than riveting; it will transfix you.

Primeval Origins features a meticulously detailed world, crafted wholly from the author's imagination. The society inhabiting the world is painstakingly described and altogether convincing in its many dealings. Vonsik has created a world full of intrigue, danger, magic and heroism. His scrupulous attention to seemingly innocuous detail has yielded a rich tapestry of believable realism on his unnamed planet, perfectly suited to hosting the account of Rogaan's pursuit. Primeval Origins will get into your blood, and you will not want to put it down before reaching the final page. Then, you will feel a bit of panic as you realize you must wait until Vonsik completes the sequel before you can learn the fates of the various players in this saga. Primeval Origins is, in a word, outstanding. I urge all interested parties to purchase and read this mesmerizing story, and then post your reviews, so we can encourage the author to continue writing sequels to this engaging tale.
Plague of Angels
The Descended Book 1
John Patrick Kennedy
2016 Honorable Mention
358 Pages
Check current price
Fiction - Fantasy - General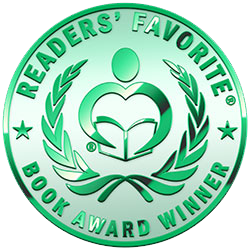 Reviewed by Sarah Stuart for Readers' Favorite

Plague of Angels (The Descended Book 1) by John Patrick Kennedy uses facts taken from the New Testament of the Christian Holy Bible. However, it is a fantasy so time is measured in eons not a mere two thousand years. Nyx, a fallen angel, was banished to Hell, where she fought for supremacy to become its queen. Later, trapped on Earth, she falls in love with the disillusioned Son of God; "Father, why have You forsaken me" expresses his feelings. For Him, Nyx initiates a thousand-year reign of terror; she uses sex, violence and betrayal to force mankind to worship her. He has promised her a paradise on Earth if she succeeds, but her lover has plans even she, with all her magical powers, fails to foresee.

Irreverent and blasphemous are the words that came to mind while reading the prologue of Plague of Angels (The Descended Book 1) by John Patrick Kennedy, followed by dramatic, powerful, and, when I caught my breath at the end of chapter one enough to think, it would make a marvelous movie. God's son resisting temptation in the desert is incredible; the crucifixion scene surpasses it, and anything recorded in the Bible. This is what the human eye is incapable of seeing; the ascent of His spirit to heaven, set against darkness and storm as the elemental forces of nature are controlled by the Almighty. Prepare to be shocked to the core, Christian or not. Plague of Angels is the most gripping paranormal fantasy I have ever read.
The Grey Eyed Storm
The Occuli, Book One
Christie M. Stenzel
2016 Bronze Medal
560 Pages
Check current price
Fiction - Fantasy - General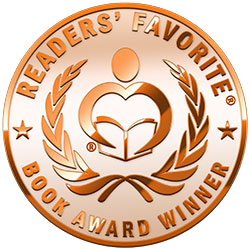 Reviewed by Rosie Malezer for Readers' Favorite

The Grey Eyed Storm by Christie Stenzel is the first book in the Occuli series. Remy Verbetta had been just twelve years old when her mother, Emmery, had taken her own life. Her nine-year-old sister, Makayla, had vanished without a trace soon after. On her eighteenth birthday, Remy is not only given a necklace which her mother had always worn, but also discovers (after sleepwalking to her mother's grave) that she is one of the seven varieties of Occuli, easily identifiable by eye color, each with a variety of powers which can affect others as well as the elements around them. As an additional birthday gift, Remy receives a bodyguard from her cousin, Ruby, in the form of a boy, Zias, whom Remy had been having dreams about for quite some time. At school, Remy finally meets the new boy in town, Drake Cook, and cannot help but be startled by his eyes; it is never good to know that a Reaper has arrived. Unable to determine whether Drake is good or evil, and trying to decipher her mother's and her grandmother's memories, Remy finds herself in a race against time to figure out who she can trust in order to save her kind from obliteration.

Without a doubt, The Grey Eyed Storm is one of the most in-depth and entertaining paranormal books I have ever read. Christie Stenzel's introduction to the Occuli series leaves me desperately wanting more and I look forward to reading the rest of the series when it is released. Living in a spiraling world of heartache after her mother and sister are both gone, the main character discovers on her eighteenth birthday that nothing in life is what she thought it to be. As her powers come into effect and she finds out who and what she truly is, Remy spins through a pinwheel of emotions that strike without warning, making her wonder whether or not she is going crazy. Each of the characters is well-written and brings an important element to the story as a whole, whether good or evil. I fully enjoyed The Grey-Eyed Storm and recommend it to all die-hard lovers of the paranormal who enjoy mystery, humor, romance, adventure and excitement in a mind-bending tale of magic which eclipses all others.
A Fine Line
The Beginning
JC Brennan
2016 Bronze Medal
Kindle Edition
Check current price
Fiction - Fantasy - General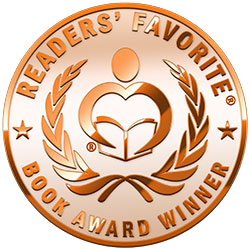 Reviewed by Lit Amri for Readers' Favorite

"William's life would change forever on the 27th of May — an unusually hot day in Georgia. The monumental events that were about to begin would last through generations. William and his family would never forget the powers that be and the powers of the unknown throughout time. It was a powerful force at work, one William did not fully understand at the time and would come to love and hate. This day in 1864 in the battle known as 'The Crime at Pickett's Mill' it all began…"

A Fine Line: The Beginning by JC Brennan is a fantasy story laced with paranormal elements. The Crew – Union soldier William, Fillmore, Brimmount, Buckner, husband and wife Tyrone and Cecil – is a group bonded by fate. Each of them has a special ability; Tyrone has a gift of healing touch and Cecil is a clairvoyant, and the others also develop their own 'power' as the story progresses.

The setting is well described; I can easily imagine and hear in my mind the brutal and frenzied war, the hospital filled with wounded soldiers, the travelling wagon, the gunshots and more. The narrative is straightforward and easy to read. The characters are sufficiently complex, well-written, and their relationships have enough depth. For my part, I find the pace is moderate as each of the character's back story is explained. All the same, Brennan gives readers a unique premise by combining fantasy and paranormal factors. Simply put, this is a solid work and a good start for the series.
Depravity
A Beauty and the Beast Novel (A Beastly Tale Book 1)
M.J. Haag
2016 Silver Medal
238 Pages
Check current price
Fiction - Fantasy - General
Reviewed by Tracy A. Fischer for Readers' Favorite

In Depravity: A Beauty and the Beast Novel, the first book in the Beastly Tale series by author M.J. Haag, we are immersed in an amazing retelling of the classic fairy tale, Beauty and the Beast. Follow the story of the lovely Benella, a young woman born into a poor family. Her main concerns in life are trying to find food to help her family to survive and trying to stay away from the town bullies who have seemingly made it their life's focus to torment her. Her main concerns, that is, until she is hunting for the best wild fruits available in the village, located next to a mysterious estate rumored to be inhabited by a wild beast. The town bullies find her and lock her behind the gates. From that point forward, Benella's life will never be the same.

I very much enjoyed Depravity. Author M.J. Haag has done a fantastic job in retelling a beloved fairy tale that is pretty much known by all in a very unique and intriguing way. That is certainly no small feat, to say the least. Well-written, well-paced, fun, exciting, romantic and suspenseful, Depravity is a book that would appeal to any reader who enjoys fantasy, romance, suspense, fairy tales, or just a plain good work of fiction. I am so happy to highly recommend Depravity, and I am so looking forward to reading the next two installments in the Beastly Tales series. This was the first book that I've read by author M.J. Haag, but it certainly will not be the last!
Daughter of Destiny
Book 1 of Guinevere's Tale
Nicole Evelina
2016 Gold Medal
326 Pages
Check current price
Fiction - Fantasy - General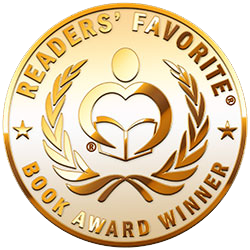 Reviewed by Sandra Masters for Readers' Favorite

Daughter of Destiny by Nicole Evelina is well written in first person, and captured my interest with a unique prologue, a simple one paragraph, that made me want to read more about a woman I thought readers of Arthurian legends knew all about. Was Guinevere a sinner or a saint -- or a lovely combination of both? Evelina took a different aspect of Gwen's life than we've been told from other authors. We are introduced to Gwen when she is sent to Avalon to become a pagan priestess at the age of eleven. At age fifteen, because of a tragic circumstance, she is sent back to the family who were strangers to her and the pagan faith of her mother. This faith clashes with Christianity. By chance, she is introduced to the new High King Arthur, a Christian, and her life changes forever when she has to abandon the man she truly loved for four years to marry another.

Daughter of Destiny, Book 1 of Guinevere's Tale, is written in lyrical prose and deposits you right in the middle of medieval times. The writing is fast paced, historically correct for the era, and a page turner. I sympathized with the character whom fictional history buffs branded a lustful harlot because of circumstances that were thrust upon this intelligent, high spirited and delightful woman. Great twist at the end. Evelina's 15 years of research are a powerful addition to a fantastic read. Can't wait for Book Two. Prepare to embrace Guinevere. I feel privileged to have read this outstanding novel by a great writer.
Zeus Is Dead
A Monstrously Inconvenient Adventure
Michael G. Munz
2015 Bronze Medal
445 Pages
Check current price
Fiction - Fantasy - General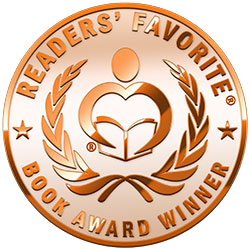 Reviewed by Michelle Randall for Readers' Favorite

The Greek gods have returned to the public eye, prompted by the death of Zeus. What? That's right, the king of the gods, Zeus, is dead and the rest of the gods have come back into view to be worshiped and given their due once again. Only Apollo seems to be troubled by this strange turn of events and he is determined to discover who actually killed Zeus and do something about it. When Apollo has a vision of a human, he feels that this person is key to the answers he needs. So Apollo and the Muses track down out-of-work online gambler Lief Karlson, who ends up paired with TV producer Tracy Wallace. Together with Apollo and the Muses, they must uncover what really happened to Zeus and who was behind it, all while staying one step ahead of Ares and Athena, who are out to get rid of the mortals before they can complete their mission. Zeus Is Dead: A Monstrously Inconvenient Adventure is Michael G. Munz's comic look at the adventure that takes place.

Zeus is Dead may build on the current popular trend of stories about the Greek gods, but it is not what you are expecting. This is a comical and hilarious look at the Greek gods, at mortals, and the adventure they all undertake together and against each other. So many lines in this book will have you literally rolling on the floor with laughter! Michael G. Munz has created a book that, while trending popularly, is different and exciting. It is a great read for pre-teens on up through older adults! Older adults will understand some of the references better than younger readers, which makes it an awesome family fun read! Share it with a kid today!
Contact Author -