Space Taxis
Adam Frosh, Harriet Frosh
2021 Gold Medal
342 Pages
Check current price
Fiction - Fantasy - General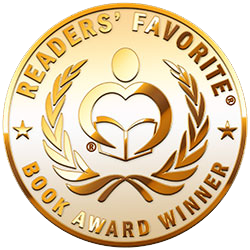 Reviewed by Rabia Tanveer for Readers' Favorite

Space Taxis by Adam Frosh and Harriet Frosh is a complex and yet wonderful science fiction/fantasy yarn set in the 1970s that takes readers through two timelines in the most cohesive manner. Mike Redolfo had a habit of helping people in need, and that was what cost him his job. He hoped to drown his sorrows in alcohol, but his plans were foiled when he was abducted by aliens. Taken to Catuvell City on a planet called Vost, Mike was mistaken for a renegade and was about to be dealt with before he convinced his kidnappers he was innocent. If he wanted to go back home, he had to earn it by driving his cab. In another narrative set in 1944, Marianna was living with Dominik and trying her best to hide from the Nazis. However, when the Jewish couple escaped, Mariana discovered that her Dominik was not what he seemed. What was he hiding from Mariana? Would Mike ever get back home?

The author did justice to both parallel stories and gave readers just enough to hook their attention until the end. I enjoyed Mike's narrative and his ramblings. Mike was the kind of character that stood proud and center in the narrative and commanded the attention of readers. His predicament was unfortunate, but he didn't lose faith. On the other hand, we had Mariana who was living under harsh conditions, but she didn't let this hold her back. All the characters were masterfully developed, the author managed the two timeframes brilliantly while also maintaining the mystery. It was a story that had me looking for clues and feeling thrilled with every turn the story took. It was incredible!

The Race to the Blackened Nevers
Book 1, The Woeful Wager
Douglas Bain
2020 Finalist
358 Pages
Check current price
Fiction - Fantasy - General
Reviewed by Rabia Tanveer for Readers' Favorite

The Woeful Wager is the first book in The Race to the Blackened Nevers series by Douglas Bain. What do you think would happen when the worlds of gods, mortals, and fantastic creatures intertwine? Chaos! Everyone wants something, everyone needs something and there isn't much time. It is a race against time and the competition isn't fair. In the midst of this, Phae and Chim are trying to stop a terrible beast from waking up and destroying everything they have ever known. But do they have what it takes to fight the odds and come out of it victorious? With so much going on in their world, will they get the chance?

The Woeful Wager is an intricate, action-packed story with a plethora of characters and each of them has their own storyline. The list of characters at the beginning of the story was a great help because otherwise I would have been lost. The author opened the story with a bang and never let the pace go down after that. Every chapter was a new high, a character introduced something new and made sure the reader's attention was on the book and nowhere else. I am amazed and in awe of the fact that this is Douglas Bain's debut novel. The story is filled with dark themes and the atmosphere reflects that. The author gives each character a solid background and added excellent subplots. However, he didn't let any of these detract the attention of the reader from the actual plot. The chemistry between Chim and Phae is exceptional. They understand each other, they motivate each other and, most importantly, they have each other's backs. They are undoubtedly my favorite characters out of all introduced in the story. This is a great start to a series. Plus, the cover of the novel is stunning. There isn't any aspect of the story that I don't like.
Matilda Seer
M.D. Allen
2020 Honorable Mention
321 Pages
Check current price
Fiction - Fantasy - General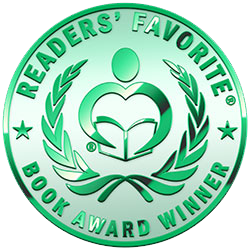 Reviewed by Peggy Jo Wipf for Readers' Favorite

Rachel's life of foster homes ends abruptly on her sixteenth birthday when she finds her purpose in life in an Inner Realm. M.D. Allen creates Matilda Seer as a coming of age story that takes seven Chosen teenagers, who share the same birthday, and mysteriously transports them to a world foreign to their own. Rachel is given two new names when she enters the Inner Realm; Matilda Seer. Names tell a person's gift and having two names is rare. Matilda Seer must learn how to use her skills without her teachers as the Watchers leave to find answers to the evil that has penetrated their safe-house. Matilda and the other Chosen teenagers face trials when they leave Quarry Cottage, but the hardest test is to trust each other. Will they be able to rescue the Watchers and work together to escape the evil Lord Rafe?

M.D. Allen writes with the skill and boldness of a seasoned author. Matilda Seer challenges its readers with a plot that has multiple levels of deception, mystique, and uncertainty. The storyline rotates between the groups that split up. I love how M.D. Allen adds details that make readers anticipate the next book. When will Carter have to choose between evil or good, what is behind the mysterious door in their room, what is the connection between Matilda and Ethan, and finally, did Lord Rafe survive the fire? The author breathes life into her characters as they each show distinct personalities and temperaments. Their mission is hampered by their lack of knowledge in a magical world. I highly recommend this book to those who enjoy a well-written novel that transports them into a world of magic, mystery, and suspense.


The Witch of Blacklion
Joy Ross Davis
2020 Bronze Medal
256 Pages
Check current price
Fiction - Fantasy - General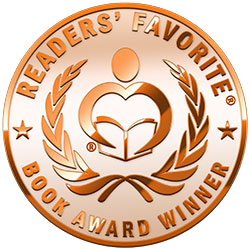 Reviewed by Stephen Fisher for Readers' Favorite

The Witch of Blacklion by Joy Ross Davis is an exquisitely written story that takes place in the village of Blacklion, Northern Ireland during World War I. This wonderfully written tale begins with the introduction of its two guardians, Old Shelly and Mordecai. Mordecai is a Guardian Angel, and Old Shelly is a beautiful shape-shifter who assumes the role of a mysterious old witch accused of being a baby killer. This event happened when a woman brought her infant baby to Old Shelly to cure her ailing child. Old Shelly unsuccessfully tried to tell the mother that there was no hope. So when the mother pleaded desperately for Shelly to help her, Shelly took the terminally ill baby inside and cradled it until the little one passed. When the baby was brought back out, the mother began screaming at Shelly and accusing her of killing her baby. All it took was one witness to the exchange for the mantle of "Baby Killer" to be associated with Old Shelly forever. For the most part, the story is based on the lives of two families. The first one is Rory Dunlavy, his wife, Mazey, and their 5-year-old son, Piglet. The second family is Dr. Richard Haynes and his wife, Laura, to whom Richard proposed immediately upon meeting her.

Ms. Davis does a remarkable job of bringing this story to life. When Laura meets some fashion designers from the United States, they invite her and her mother to come visit. On the return trip, however, after describing the elegance of the luxury cruiser, The Lusitania, all I could think was, "Oh oh! Not good!" Sure enough, when the conversation of the war was brought up, and Laura mentioned safety on board, her mother commented that during war, no one was safe. Right on cue, disaster strikes in the form of two German U-boat torpedoes. Joy Ross Davis's description of the disaster was done flawlessly, as well as the trauma that ensued for the survivors.

The Witch of Blacklion was an amazing read from start to finish. At first I wondered why the author introduced the major characters at the beginning, but was glad that she did because she supplied the background for the story, much like the stage settings for a play. All of the characters were diverse and very real for that time and era. Joy Ross Davis really captured the landscapes, the cultures, and the events of the early 1900s. I highly recommend this wonderful story. It was told so vividly that you could actually visualize everything. All I could say at the end was, "Wow! What a story!" Brava!
Blossom of Gold
NecroSeam Chronicles Book 5
Ellie Raine
2020 Silver Medal
524 Pages
Check current price
Fiction - Fantasy - General
Reviewed by K.C. Finn for Readers' Favorite

Blossom of Gold is a work of epic fantasy fiction with plenty of action and conceptual delights and was penned by author Ellie Raine. The fifth and final novel in the NecroSeam Chronicles series, this ending to the saga contains some mild profanity and graphic violence, which makes it largely suitable to adult and mature YA readers alike. In this darkly conceptualized world, we are introduced to Reapers and the undead alike – though the undead are mutated demons from whom the seam of life (the titular NecroSeam) has been left uncut. The undead are about to be unwittingly enslaved to fight a war that could bring about the End of Existence, with twins Xavier and Alexander standing right in their path.

Author Ellie Raine has developed a truly superb and fully engrossing fantasy world like nothing I've ever read before. The concept of Grim Reapers and undead demons may not seem new, but through Raine's intelligent revisioning and extensive work in lore and worldbuilding, this world filled with dark realms, nature, life, and death is one that is completely realized and totally unique. The action for twin brothers Xavier and Alexander comes thick and fast as the end draws near, and the use of prophecy and magical quests feels apt and authentic, not trope-like or overdone. This makes for a truly compelling adventure novel with dark twists everywhere, and some truly frightening images that stay with you long after reading. Overall, Blossom of Gold is a superb work that is highly recommended for fantasy fans everywhere.
Moon Deeds
Star Children Saga
Palmer Pickering
2020 Gold Medal
600 Pages
Check current price
Fiction - Fantasy - General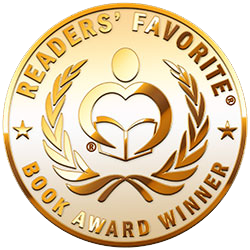 Reviewed by K.C. Finn for Readers' Favorite

Moon Deeds is the first book in the fantasy saga Star Children, an adventure written for adults by author Palmer Pickering. In the not too distant future, technology and magic are at odds as a dictatorship rules the earth and the moon becomes the only land of freedom for humanity. Born into each millennium are the Star Children, protectors who must unlock their shamanic heritage and use that magic to restore balance to humankind. This time the mantle falls to twins Cassidy and Torr, who inherit land on the moon where they can escape and be free. But their freedom, and that of the many others like them across the galaxy, comes at a price.

There are some powerfully adult themes at play in this epic-length space opera, making the character-driven emotional plot just as important as the galaxy-wide savior story at play in the wider story arc. Fantasy and science fiction fans will enjoy the combination of alien sci-fi elements, super tech, fantasy magic, and old mythologies, which are all woven into the everyday plot with great credibility. Author Palmer Pickering handles the balance of interpersonal drama and plot progression well, and fans of series like Star Trek and Doctor Who are sure to appreciate such craftsmanship. Overall, Moon Deeds encompasses all the exciting elements of a political overthrow drama with a fantasy/magic space opera and is a highly recommended read for fantasy fans everywhere. It promises to be the start of a very exciting and emotionally intense saga.
The Black Widow Connection
Blue Star Book 1
TK Rising
2019 Finalist
221 Pages
Check current price
Fiction - Fantasy - General
Reviewed by Grant Leishman for Readers' Favorite

As a book reviewer, it's not often I'm lost for words (in a good way, I hasten to add), but The Black Widow Connection (Blue Star Book 1) by TK Rising has had that distinct effect on me. What I thought was a simple story of an abused woman beaten down by society suddenly morphed into something totally different. It threw me for six and had me thinking deeply about philosophical insights into our purpose of being. Tracy Kirin had a tough life. She was abused as a child by her father and neglected by a mother who knew about the abuse and did nothing. She drifted through her life, forming only partially meaningful relationships, drifting from job to job, never really putting her roots down anywhere, always tormented by unexpected tragedies and weird dreams. She is determined not to repeat the sins of her parents but is unable to ever feel "at home" or "comfortable" anywhere – and then she dies. I'm not even going to hint at what happens to Tracy after she dies as I'd hate to spoil the surprise for future readers but, suffice it to say, it surprised, shocked and stunned me.

The Black Widow Connection (Blue Star Book 1) is right up there among the oddest and yet strangely most satisfying books I've ever read. Author TK Rising's imagination and interesting theories (if that's what they are) make for fascinating reading in the second half of the book. The whole premise of the book turns upside down in part two of the story and it is that premise that makes this story such compelling reading. Having written off the character, Tracy, as a hopeless and incapable woman, suddenly the reader is introduced to a new woman, one who has the ability to make a massive difference in the future of humanity and life on earth. This juxtaposition between live Tracy and dead Tracy is what lifts this story out of its sad and listless beginnings. A very readable story suddenly becomes a totally compelling tale. I salute the author's bravery and note that this is merely the first of a series of Blue Star books. I can only say, I am compelled to read on and see what happens next.
Willow of Ashes
NecroSeam Chronicles | Book One
Ellie Raine
2019 Honorable Mention
434 Pages
Check current price
Fiction - Fantasy - General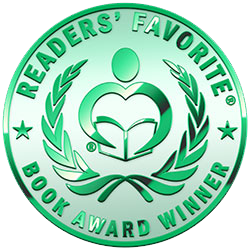 Reviewed by Ray Simmons for Readers' Favorite

I really enjoyed Willow of Ashes, Book One of the NecroSeam Chronicles by Ellie Raine. I'm glad I came into the series at Book One. This is one of the most fascinating and weird universes I have ever encountered. I like that. Think of it. A world where death rules. A world where everyone and everything is centered around death. A world where death is not as permanent and unknowable as it is here in our world. I found it intriguing. I have seen epic world building in science fiction before but never have I seen it done on this scale in a magical setting. Ellie Raine has quite the imagination and she shares it with us like a master storyteller. Her world is rich, mysterious, inviting, and frightening at the same time. You will want to visit it again and again.

Ellie Raine has a unique voice which fits her story and this world perfectly. The setting is powerful and never have I seen the theme of death explored so intimately. Necromancy is not new but, as far as I know, it has never been explored or utilized as it is here. The characters are unique, and the plot is driven along in part by that very uniqueness. Xavier and Alexander are twins with a big problem. How this happened and how it will be resolved will change everything. Every character is interesting not only as a character but as representations of their various species. Willow of Ashes is a deep book and a little dark. But it is a lot of fun.
The Indivisible and the Void
Age of Axion Book 1
D.M. Wozniak
2019 Bronze Medal
579 Pages
Check current price
Fiction - Fantasy - General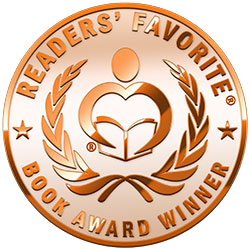 Reviewed by Joel R. Dennstedt for Readers' Favorite

"A lie is just another form of ownership." The science fiction worlds of D.M. Wozniak are littered with intelligence, creativity, and emotionally relevant, present moment details, making them wonderfully satisfying to any reader. It is impossible to discuss/review The Indivisible and The Void without first making these important observations, for the mechanics of serious writing must be mastered in order to create this kind of highly plausible, fascinating, fantastic fiction in a genre prone to hyperbolic shallowness when explored by lesser mortals. D.M. Wozniak gets it right. He knows that character drives a great story, and that internal consistency drives the world of science fiction. All authors risk their reader's abrupt loss of attention and loyalty should they lazily or inadvertently ignore either character or place. Wozniak does neither.

In The Indivisible and The Void, D.M. Wozniak gets it more than right. Immediately immersed into a future/ancient world meticulously but quickly brought into the reader's view, one feels present in a most appealing way, as if he or she belongs. Even the advanced science (magical in its maturity) feels natural to this society that appears medieval (or even older). The plot ignites right from the start: intimate betrayal, with a related compulsive mystery to unravel, and sudden if unintended treachery towards a ruthless king. All this for a main character who is able to bend at will the basic elements of reality, if not without enduring personal limitations or inciting escalating, untold consequences. Add to this the uninvited help of a young woman skilled solely in the oldest of professions… Are you hooked? Of course, you are! You should be. This is inspired writing, and a truly excellent, sometimes heart-stopping, sometimes explosive, science fiction/fantasy read.
Destroyer's Blood
The Blood Series Book 1
Michael D Lynes
2019 Silver Medal
282 Pages
Check current price
Fiction - Fantasy - General
Reviewed by Christian Sia for Readers' Favorite

Destroyer's Blood: The Adventures of Devcalion is the first entry in The Blood Series by Michael Lynes, a gripping fantasy with strong hints of Greek mythology. Meet Devcalion, "Dev," a demigod, son of Prometheus and nephew of Zeus. He has a telepathic sword and a very close friend called Betrayer, "Tray". When we encounter Dev, he and his friend are climbing up Half Dome. An encounter with Hermes changes everything, driving Dev to the last place he wants to be — Mt. Olympus. Dev and Tray are pulled into a war they never bargained for, a war against the greatest enemy of Zeus. With the darkest power in the universe bent on wreaking havoc, do they have any chance of surviving?

Michael Lynes' novel will have a strong appeal for fans of Rick Riordan. The author creates characters that readers will love and enriches them with powerful links to the mythical world most readers have grown to adore. It begins with a stream of consciousness, a kind of soliloquy that exposes the complexities in Dev's personality, who happens to be the narrator. The first person narrative voice is irresistible, and it draws the reader into the worldview of the main character, making them feel the heat of the action that punctuates the narrative.

Destroyer's Blood: The Adventures of Devcalion is filled with vivid descriptions and the story is infused with a rare sense of realism. Although the setting is an imaginary mythological world, it is filled with elements and details that reflect human reality. The conflict is phenomenal and defines the excitement the reader experiences as they follow the compelling characters. I enjoyed the humor, the beauty of the prose, and the focused, skillfully crafted scenes.
Contact Author -