Dragon Mage
An Epic Fantasy Adventure (Rivenworld Book 1)
ML Spencer
2021 Gold Medal
830 Pages
Check current price
Fiction - Fantasy - Epic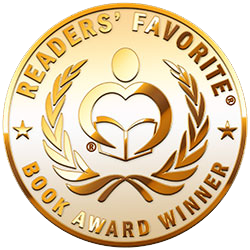 Reviewed by Jamie Michele for Readers' Favorite

Dragon Mage by ML Spencer is a coming-of-age epic high fantasy adventure novel and the first book in the Rivenworld series. The book revolves around the arc of our main character, an awkward adolescent boy named Aram, who, by all accounts, seems to be destined for a life of mediocrity. When he finally makes a friend in Markus, a boy who embodies everything that Aram lacks, the two become inseparable. After the song of a bard has Aram frantic to pierce through The World Above, his true power becomes evident through his tear into a terrifying Void, penetrating and catapulting the journey of both boys into The World Below. Aram's obsession and natural ability to entwine and uncoil a labyrinth of different knots turn out to be the key to his destiny as a Savant. With the proper nurturing and expansion of his skills and power, he could be the savior of them all.

Dragon Mage is a book I kept sort of brushing aside on account of its size. ML Spencer has written a behemoth of a novel that I did not initially realize was a stand-alone epic fantasy. And an unbelievably fantastic one, to boot. Aram and Markus are both given the time and space to develop and grow. While doing so, Spencer can also engross a reader in the intricate magic system, the world-building of not just one, but two worlds, the Void, and all the creatures and good and evil that sweep through the tension on every page, and beauty that softens the blows. Some parallels converge, like when Markus can console a stunning dragon and summon the possibility of revenge while Aram, in a fist-pumping moment that had me in shivers of delight, unwittingly metes it out to a horribly abusive man. It looks like the saga will continue with the next installment, Champion of the Fallen, which I must now anxiously await. Very highly recommended.
From Hell with Love
The Forsaken Comedy
Kevin Kauffmann
2020 Finalist
366 Pages
Check current price
Fiction - Fantasy - Epic
Reviewed by Ruffina Oserio for Readers' Favorite

From Hell with Love (The Forsaken Comedy) by Kevin Kauffmann is an engrossing epic fantasy that showcases the author's imagination. I was fascinated with Dante Alighieri's Divine Comedy, but this novel takes supernatural intrigue to a new level. The protagonist is Niccolo da Firenze who, after living a miserable life, finds himself condemned to hell. But to his utter surprise, hell turns out to be a comfortable home and a place far from what everyone, or almost everyone, thinks it is. Instead of the popular place of torment with eternal fire, he discovers that it is the one place he feels accepted and loved, and he rises up the ranks to become the Horseman of Pestilence. But when Cadmus, the Horseman of Death, reveals a vision of Lucifer's death, Niccolo must ride to uncover a powerful conspiracy and save his lord.

A tale of a supernatural conspiracy involving ancient demons, vile men, and some gods. The story is highly imaginative and it poses a disturbing question: What if, after all, Lucifer isn't what the Church has taught us to believe and what if hell is the invention of humans in order to control the masses. Kevin Kauffmann has written a story about a controversial topic and has challenged readers to question popular belief. The writing is gorgeous, filled with beautiful descriptions, and arresting imagery. From the opening pages, the reader encounters Lucifer, who turns out to be an interesting character. While From Hell with Love (The Forsaken Comedy) is pure fantasy, it is filled with realism and the author's deft use of biblical allusions. The characters are strong and exceptional and it is interesting how an ordinary man transforms into one of the Horseman. I equally enjoyed how the author integrates the theme of the apocalypse into the writing.
Forged in Shadow
Megan Haskell
2020 Honorable Mention
345 Pages
Check current price
Fiction - Fantasy - Epic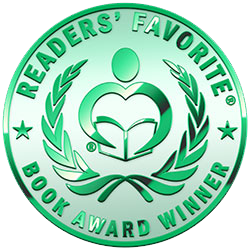 Reviewed by Liz Konkel for Readers' Favorite

Forged in Shadow by Megan Haskell is the first book in The War of the Nine Faerie Realms series. Curuthannor's dreams don't align with his family as he would rather forge weapons than hunt and turned the act of forging into his purpose. When the king arrives with a request, searching for a special sword made of iron, Curuthannor receives an opportunity that could change everything. The opportunity takes him on a journey to the goblin mines of the Shadow Realm. This allows Curuthannor to venture away from his family and make a name for himself that's all his own. He doesn't expect to encounter others with their own agendas, which land up with him being accused of a crime he didn't commit and facing the wrath of the Shadow King. Elsewhere, Lhewen's thrilled to receive the chance to be the handmaiden to the princess until she's whisked along to the Shadow Realm where the princess's true plans leave Lhewen alone and searching for a way out.

Megan Haskell delivers an epic adventure with a story that comes to life through a truly detailed and amazing world which introduces you to the Nine Realms. The vivid world is explored through well-rounded characters, both primary and secondary, whose journeys are full of action, purpose, and adventure. Curuthannor's journey is at the center of the plot as he takes a chance on his dream and is driven by his desire to prove himself. The adventure gives him a real opportunity to use the weapons he's long since forged when he faces the true danger of the Shadow Realm. His journey has all the elements of an epic quest explored through a riveting plot that goes from someone with a dream to accusations that push him to fight for his life. The various characters all find themselves on the same quest as each is playing a different part in the grander plot of king against king and the search for a sword. Forged in Shadow serves as a great introduction into epic fantasy for younger ages and an addictive getaway for adults in a plot filled with magic and adventure that is complex and entertaining.
STAZR The World Of Z: The Dawn Of Athir
Dr. Anay Ayarovu
2020 Bronze Medal
304 Pages
Check current price
Fiction - Fantasy - Epic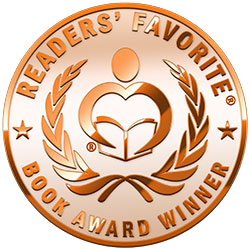 Reviewed by Ruffina Oserio for Readers' Favorite

STAZR The World of Z is the first book in The Dawn of Athir series by Dr. Anay Ayarovu, and it is an epic fantasy that features Lael, the unusual protagonist who finds himself caught up in a mystery that is about to blow his mind. Lael is an aspiring author. In fact, he has written some short stories and is now contemplating his next big book, a novel that he thinks will become a masterpiece. But how he finds himself at the center of a prophecy is what makes things even more exciting. He lives in a world where class distinction is very strong and where the ruling class takes advantage of those they lord over. Someone has stumbled upon a prophecy from beyond the Roum. The message contains the coordinates of Lael's residence, which is how he gets embroiled in unraveling the prophecy.

This novel is filled with humor. The narrative voice in the first person captures the sentiments and worldview of Lael in an absorbing manner. When readers encounter the protagonist, they get the impression of someone who is full of himself, confident, and even vain in his knowledge, but from the moment that the shwine messenger delivers a message to him, his world is turned upside-down. He has to put his feet on the ground and shun the delights of reveling in books to avoid the crude realities of life. The adventure is wonderful and the story suspenseful. The reader will want to know what happens to Lael's world and if the strong and privileged class can use him to acquire a power that has been hidden for ages. It is his transformation and growth that intrigued me. STAZR The World of Z is transporting, featuring well-developed and interesting characters, and is a world that has its unique rules and language.
Chains of Blood
The Chaos Cycle Book 1
ML Spencer
2020 Silver Medal
480 Pages
Check current price
Fiction - Fantasy - Epic
Reviewed by K.C. Finn for Readers' Favorite

Chains of Blood is a work of fiction in the fantasy, action and adventure sub-genres, and was penned by author M. L. Spencer. Written as the first novel in The Chaos Cycle series, this deeply engrossing epic work takes the traditional trope of good versus evil and turns the whole concept on its head for a fresh spin on fantasy. Rylan Marshall discovers the truth about his birth when his family is attacked, leaving him with a demonic heritage and an incredible gift of power. When the son of a legendary hero, Gil Archer, is sent to recover Rylan, the weight of the legend on his back sends him down a very different path. So begins an unlikely bond as a far greater and more terrifying evil invades their land.

Author M. L. Spencer has crafted a highly engrossing, imaginative, and original work of fantasy that fans of the genre and newcomers alike will surely be captivated by. One of the things which I found most impressive was Spencer's commitment to the worldbuilding of this incredible landscape, filled with thrilling legends, coherent magical lore systems, and the haunting threat of assimilation rather than death. The character development is also fantastic, portraying realistic figures that avoid tropes and stereotypes but are driven by real emotions, family ties and their connection to their homeland. Overall, I would highly recommend Chains of Blood as an accomplished fantasy work, and a truly thrilling opener to a trilogy that promises high-quality adventure from the start.
A Testament of Steel
An Anchored Worlds Novel, Instrument of Omens
Davis Ashura
2020 Gold Medal
471 Pages
Check current price
Fiction - Fantasy - Epic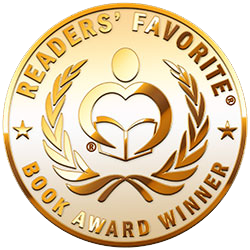 Reviewed by Maureen Dangarembizi for Readers' Favorite

A Testament of Steel is an epic fantasy by Davis Ashura. The story opens in a small village where Cinder Shade and his parents work as farmers. His parents are killed by an aether-crazed snow tiger. During the attack, he escapes death but loses his memory, family, and finally his home. Due to the nature of their world which does not make allowances for the idle, Cinder finds himself placed in an orphanage in Swift Sword City to earn his keep. Not long after that, he distinguishes himself as a fighter. His dream to join the most elite force in the land, the Third Directorate, is much closer if only he can beat the young men who have spent most of their lives training for the same honor. But Cinder has a secret. Ever since his near-death experience, he's been plagued by the memories of an older man. A warrior.

Davis Ashura is a talented writer and A Testament of Steel is a masterpiece. I loved the characters in this book, most especially Cinder. He goes on the hero's journey but it's filled with unexpected twists and turns that leave you wanting to know what happens next. Davis Ashura takes a young man who seemed to have a bleak future and turns his life into an epic adventure. I felt like I was a part of Cinder's every victory. For someone looking for an Eragon-type hero minus the dragons, this is the book for you. There are some super scary giant spiders that can open a man's gut in one blow. Not to mention the other horrors the good guys have to vanquish. This book is a romantic, blood and gore, sword fighting fantasy buffet. I can't wait to read more of Cinder's story in the next installment. The Memory of Prophecies is on my to-read list.
Web of Eyes
Buried Goddess Saga Book 1
Rhett C Bruno, Jaime Castle
2019 Finalist
424 Pages
Check current price
Fiction - Fantasy - Epic
Reviewed by Caitlin Lyle Farley for Readers' Favorite

King Liam of Pantego is dying and his only heir, Prince Pi, has been cursed, the doll containing a piece of his soul stolen by his warlock uncle. It falls to Torsten, the Wearer of the White, to hunt down the warlock in the Webbed Woods and reclaim the doll for the temperamental queen, despite his belief that the quest is based in heretical nonsense. With the fate of the kingdom at stake, Torsten's best chance of success is to recruit help from Whitney Fierstown, the greatest thief nobody in Pantego has heard of. Having reached the peak of his career by stealing the glass crown off the king's head, the bored thief is eager for the challenge Torsten's quest offers. But the warlock isn't the only enemy they're up against as the Webbed Woods are home to Bliss, the spider queen.

Web of Eyes, Book One of the Buried Goddess Saga, by Rhett C Bruno and Jaime Castle, is an epic fantasy nuanced by Whitney's humour, the darker elements of blood magic, and the creepy malevolence of the Webbed Woods and Bliss. Bruno and Castle's rich world-building and an intriguing mythology centred on a feud between the gods add depth to this novel while plot momentum and engaging characters make the pages fly. Both Whitney and Torsten have definite personalities and beliefs, which creates entertaining friction in their relationship while their convincing individual internal conflict plays off against the plot. I would've liked to see similar scope in the female characters, Queen Oleander especially. Startling plot revelations lead to a thrilling conclusion in this entertaining epic fantasy.
Shadow of the Overlord
The Calamity Book 1
Kevin Potter
2019 Honorable Mention
679 Pages
Check current price
Fiction - Fantasy - Epic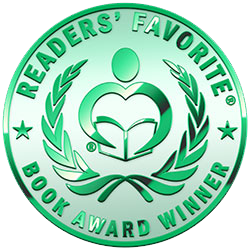 Reviewed by Lit Amri for Readers' Favorite

The Free States is on the brink of collapse due to the absence of its king and heir as well as manipulation by a mastermind who works in the shadow. Taliesimon is a farmer's daughter who longs to be the first female Dragoon warrior, despite the discrimination from the commander and his lackeys. William is a traveling mercenary with a secret past. A violent raid by strange humanoid creatures brings the two together, along with an unexpected alliance with a half-elf, a dwarf, and ultimately a peace-loving dragon. Meanwhile, the Dragon Overlord is progressing with his plan to conquer the world and enslave other beings under his reign. Shadow of the Overlord (The Calamity, Book 1) by Kevin Potter is an epic sword and sorcery fantasy adventure for fans of the genre.

This multifaceted plot is filled with detailed, grand fight scenes and creatures galore. Starting with a gritty prologue that's engaging right away, Kevin Potter's Shadow of the Overlord is told through the perspectives of a number of lead characters. The attention given to their backstory is deftly balanced, giving each of them sufficient time and room for vital development and good depth of personality. Divided into three parts, we get to know the protagonists who will cross each other's paths in unexpected circumstances. I gravitated towards the tenacious Taliesimon, who perseveres along with her friend, Okara, to prove that female Dragoons are as good as their counterparts. Overall, this debut for The Calamity series is entertaining and has the classic charm that reminds me of all the fantasy adventure novels that I've read in my younger days. I look forward to reading how the characters will survive the next onslaught.
The Winter of Swords
A Grimdark Epic (Overthrown Book 1)
Aaron Bunce
2019 Honorable Mention
538 Pages
Check current price
Fiction - Fantasy - Epic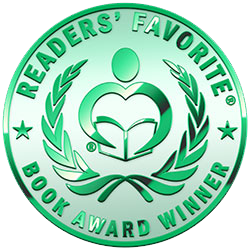 Reviewed by Maureen Dangarembizi for Readers' Favorite

The Winter of Swords by Aaron Bunce is an epic fantasy set in the land of Denoril. Denoril was once ruled by a monarchy until they were overthrown and replaced by the Council of Lords. When Eisa and her brothers disturb tower ruins they uncover a menace hiding in the shadows. Eisa escapes death but a worse fate awaits her at the hands of her monstrous captor. In Bardstown, evil hiding in the shadows is killing people. Roman, an orphan who has survived two attacks, is blamed for the murder. With only a handful of people believing in his innocence, can he unmask the true killer? Barden's Reach is under siege by gnarls and it's only a matter of time before the town is overrun. Julian sets out to save the woman he loves but instead finds a deposed monarch and an ancient evil waiting to shroud the kingdom in darkness.

The Winter of Swords has the makings of a thriller in its pages. From the start, Aaron Bunce takes the reader on a spine-tingling journey. The bad guys were really scary and the near-death scenes kept me on the edge of my seat. The characters are relatable and the reader is quickly drawn into their lives and what drives them in the story. The story is told from multiple characters' points of view and gives the reader a broad understanding of Denoril and its citizens. The Winter of Swords ends on a cliffhanger so the reader has at least one more book to look forward to after reading this novel. I really enjoyed reading this book.
The Steel Queen
The Silk & Steel Saga Book 1
Karen Azinger
2019 Honorable Mention
400 Pages
Check current price
Fiction - Fantasy - Epic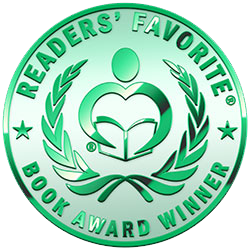 Reviewed by Divine Zape for Readers' Favorite

The Steel Queen is a powerful opening in The Silk & Steel Saga series by Karen Azinger; it's an explosive beginning for a saga that comprises seven books. In a story set in the medieval kingdoms of Erdhe, readers are plunged in a world of intrigue, stabbings-in-the-back, painful betrayals, greed, love, and many themes of epic tales. The setting is a place where magic has almost completely been eliminated after the great wars of wizards. No one wants magic, but there are remnants of it and Castlegard is its most powerful evocation. With a cast of memorable characters, readers follow an intricately woven story, with dizzying action as a young princess stands up against the domineering strength of an aged evil. It's a game of power, a fight for the control of the kingdoms of Erdhe.

The action is fast and intense, tantalizing, and cinematic, the kind you find in epic works of fantasy. The characters are exceptional and readers will be seduced by the female characters in the story and the roles they play, including the young Katherine. Karen Azinger has a unique gift for plot, creating a tapestry where different stories intertwine into a bold and daring narrative. The subplots are awesome and it's impossible to ignore any part of the story. Her characters will haunt you, the plot will keep your heart racing, and the exquisite prose has a magic of its own. This author uses suspense to keep your attention, making the writing atmospheric, and creating worlds that are the best escape for fans of epic fantasy. The Steel Queen is written for mature audiences and it features themes of war, love, magic, and the quest for immortality. I can't wait to read the next book in the series.
Contact Author -