Recommend this book:
The Blade of Eve
Shaun Penney
2014 Silver Medal
516 Pages
Check current price
Fiction - Dystopia
Reviewed by Samantha Rivera for Readers' Favorite

Carol is not your average woman. In fact, she's not a true woman at all, she's a clone. But that's only one of her problems at this point. The other problem is that people seem to be after her for no reason she can think of. It's going to take everything she has and everything Vanguard and the Sashurai have as well to ensure she survives the trouble she's found herself in. After all, the Uwemass, Mionne and Kernn all have their own agenda, and Carol's happiness doesn't play into any of them. Somehow she'll have to survive, but she isn't the only one struggling for her life in The Blade of Eve by Shaun Penney.

The characters in this story seemed very lifelike. Carol was quite a survivor and had not only a sweet side but a very strong-willed side as well. She was stronger than you would think just starting out. I also couldn't help being drawn in by Gen and her story as well. There's a lot going on in this world and the women especially are going to be taking the brunt of things. It's hard to say whether they'll all make it out alive or not or whether it's even going to be worth getting out of alive. The Blade of Eve is a story of the future, of survival against the odds, and definitely of bravery. It was a book I enjoyed and I'll be looking out for the next book from this author as soon as possible.
Recommend this book:
The City Center
Volume 1
Simone Pond
2014 Gold Medal
322 Pages
Check current price
Fiction - Dystopia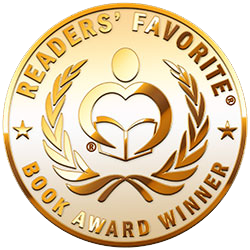 Reviewed by Anne Boling for Readers' Favorite

The City Center (The New Agenda Series Book 1) by Simone Pond is a dystopian tale set in the future. A group of elitists have killed off most of the people, leaving two sects; the elitists that reside inside the utopia of Los Angeles City Center and the rebels that live on the Outside. The elitists have devised a way to live for an extended period of time. Ava Rhodes is the citizens' favorite of those competing for the office of Queen of City Center. Unlike the other candidates, Ava has a lot of unanswered questions. When Joseph, an Outsider, is captured, Ava not only assists him in escaping but she also goes with him. She discovers the lies and deceit that have been perpetrated on her people. The Outsiders discover a traitor in their midst.

It is difficult to believe that The City Center is Simone Pond's first novel for she writes like a seasoned author. The City Center reminds me of Donor 23, The Hunger Games, Logan's Run and Brave New World, which are all dystopian tales. The characters are well developed. Morray was so well developed that he gave me the creeps just reading about his despicable crimes. My only complaint with this novel is the lead character, Ava Rhodes. I would have liked to see her as a stronger character and not quite so needy. This tale is well written and the plot is interesting. I am looking forward to the next book in this series.
Contact Author -