Last Call For Caviar
Melissa Roen
2016 Bronze Medal
Kindle Edition
Check current price
Fiction - Dystopia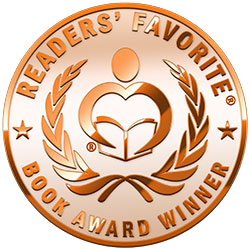 Reviewed by Maria Beltran for Readers' Favorite

Melissa Roen's Last Call For Caviar unravels in Cap d'Ail, France in the year 2018 as readers are presented with Maya Jade's journal almost a hundred years after almost half of mankind perished as foretold in the Hopi prophecy. Maya is an American expat living in the French Riviera and while the world is devastated by natural and man-made disasters, she is relatively insulated from the chaos but surely not for long. Living alone in a villa and separated from her lover, Julian, she prepares for what seems like the end of the world. News from family in the US is bleak and she hears nothing from Julian and a friend in earthquake ravaged Japan. In Monaco, the intrigue laden playground of the rich, she tries to get on with life. Maya meets Abdul, who offers her protection, at one of the parties she attended there. And as conditions deteriorate, she has to make a choice.

Last Call for Caviar is a novel set in the glamorous French Riviera and Monaco where the rich and the famous have to deal with a fast disintegrating world order. Author Melissa Roen builds up her story line slowly, carefully, and effectively, and this makes her novel intriguing at first and fascinating in the end. Keeping her gun close by and staying vigilant, American expat Maya Jade prepares for the madness that is fast engulfing her sanctuary as she yearns for her lover to return to her. There is tension in this story from beginning to end and it is very palpable. Last Call for Caviar has a cast of colorful characters and each of them with interesting stories to tell, unraveling as they all try to avoid the inescapable doom. Witty, fashionable and imaginative, this is a dystopian novel that is simply hard to put down!
Iron Mike
Patricia Rose
2016 Silver Medal
380 Pages
Check current price
Fiction - Dystopia
Reviewed by Jack Magnus for Readers' Favorite

Iron Mike is a dystopian science fiction novel written by Patricia Rose. Mike Sanderlin loved hunting with his dad and playing battle quest games on his computer, and his biggest problems in life were things like having to cancel a role-playing game to take his little sister, Jenn, to the hairdresser's -- that was, until he heard a sonic boom and watched horrified as his mother dropped dead in front of him. And she wasn't the only one. The Emergency Broadcast blaring from the television confirmed his worst fears as it broke the news of an international disaster. Mike knew what he had to do. He quickly got camping gear together and had Jenn pack her Barbies and some clothes. They'd go to their grandparents' house -- Gran would know what to do. He left a message for his dad in case he ever got home (as the phone had no dial tone and he had no way to reach him) and the two of them went off in his mom's big Suburban. When Mike and Jenn got there, however, Gran was crying and holding their grandfather's head in her lap.

Patricia Rose's post-apocalyptic coming of age science fiction novel, Iron Mike, is fast-paced, exciting, and thought-provoking. Mike Sanderlin and Kari Kasoniak are marvelous main characters who find their lives and abilities challenged in ways they never dreamed of after the alien attack on Earth. There's an interesting philosophical premise that runs through this absorbing dystopian thriller about sentience and just how developed Earth's human species is, and the means by which the alien Scientist-Farmer determines if the current project is justifiable are profound and telling. Rose's vision is grim and dark at times, but her heroes grow stronger, more self-reliant and competent with each challenge they face. This is a well-written and absorbing story that will prove to be a pleasant surprise for readers who have grown somewhat weary of the ubiquitous zombie and plague apocalypse tales so prevalent in recent years. Iron Mike has a poignant coming of age element, an unforgettable canine hero, and an entirely original and sometimes terrifying vision of extraterrestrial life. It's an impressive debut novel that is highly recommended.
Redfall
Fight for Survival, American Prepper Series Book 1
Jay J. Falconer
2016 Gold Medal
300 Pages
Check current price
Fiction - Dystopia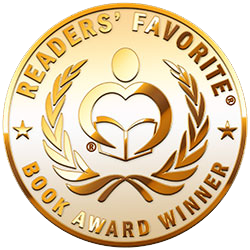 Reviewed by JJ Phillips for Readers' Favorite

Redfall: Fight for Survival (American Prepper Series Book 1) by Jay J. Falconer is an action story about a new weather phenomenon that threatens to destroy all of humanity. The story starts in a terrible dystopian world. The media broadcasts sanctioned government executions, including the execution of the main character Simon Redfall's wife. The end of the world started with the legalization of marijuana. Legalized prostitution and gambling followed next. The terrible execution of Simon's wife sets the stage for how dark and scary the world has become. But it gets worse when a deadly rain starts to fall and threatens to destroy whatever civilization remains on the planet. Communication is knocked out and travel almost completely stops. Simon joins a group of survivalists looking for answers. What is the end game? What do they want? Who is behind it? And how can Simon stop it?

Redfall: Fight for Survival is an awesome action and dystopian tale that is dark, gritty, and scary because it could be so real. It has an authentic tone that really scared me, as a reader, because I feared for my own safety. What if the things written in this tale come true? Knowing that I was reading a piece of fiction, but was still so moved to think about my impending future, means that Falconer is a master writer who excels at his craft. I loved the characters in this story and the mystery behind the rain. I couldn't put the book down until I knew how it ended.
The Cause
Roderick Vincent
2015 Finalist
330 Pages
Check current price
Fiction - Dystopia
Reviewed by Samantha Coville for Readers' Favorite

Isse Corvus takes center stage in Roderick Vincent's The Cause as he finds himself involved in a secret revolution. He has two choices. Join the team and hack into the NSA, fighting against an American government that has taken away individual freedom. Or he can die. In this book inspired by George Orwell's 1984, Corvus will have to decide between life as a slave, life as a criminal, or to feign loyalty to The Cause only to abandon it later. At some point he has to wonder if the way of the illegals is better. And at some point in this novel, you, the reader, has to wonder how far away this future is. The author asks you to take a look at the government in his 2022 and compare it to the government of our 2014. Is it better? Is it worse? Is it really any different? Or are they one and the same?

I simply adore books like this. They make you do the one thing that it seems people don't do enough: think. Not only do we have this thrilling novel of intrigue, politics and freedom, but Roderick Vincent also gives us a little time to set aside and consider what the character is doing and if we ourselves would take the same action in that situation. The writing is top notch with great descriptions and a fascinating plot that moves at a quick pace. The characters could be drawn up a bit better, given a little more flesh and blood. But The Cause gives you the goosebumps as you consider this: has it already begun?
It's a Nightmare
The Gold Stone Girl Book 1
Nicole Quinn
2015 Honorable Mention
272 Pages
Check current price
Fiction - Dystopia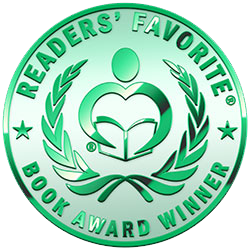 Reviewed by J. C. Steel for Readers' Favorite

Nicole Quinn's It's a Nightmare (The Gold Stone Girl Book 1) is set over a million years into the future, in a world where humanity is split between the abused and the abusers under the rule of the Night Mare. The few who escape the system live Off-grid, scraping a living in the wilderness outside Winkin City limits. Public broadcasts of brutality provide a constant flow of indoctrination on every display surface, and examples are swift and frequent. Females are property, branded and kept as animals, and the gender imbalance runs at one female to every fifty males. Only the so-called Gold Stone girls, rare enough that only four have been found in more than a million years, escape the short life of rape and abuse. Their fate is to be eaten alive by the Night Mare, as a public spectacle. No one knows why.

In It's a Nightmare, Nicole Quinn peels back layers of complacency to reveal a disturbing alternate-universe view of how the gender biases ingrained in our society could play out, a chilling and brilliantly written exposé on the dangers of being different. This story is one you will see playing in news headlines across your mind's eye as you read, right down to the swaddled bodies bobbing in the current. The world of Blinkin will remain etched in your imagination in blood and grime, and the characters showcase a profound understanding of the psyche of abuse. This book is guaranteed to be a thought-provoking, deeply disquieting wake-up call.
Alliance.125: Hirunda
The First Book
Raita Jauhiainen
2015 Bronze Medal
368 Pages
Check current price
Fiction - Dystopia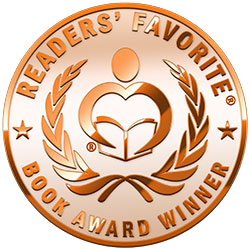 Reviewed by Kayti Nika Raet for Readers' Favorite

Alliance.125: Hirunda by Raita Jauhiainen is a unique and well crafted dystopian novel. Jani is a young man who lives in one of the biggest cities in the world. It's a city of progress that managed to survive the Great War, and bring about an era of progress and peace. A meritocracy, women are placed on a pedestal as their population numbers are low, while only the best, highest achieving men are allowed to marry and have children. Jani sees nothing wrong with his life until he receives an unexpected invitation to visit the inner parts of the city. Soon he finds himself doing things he's never done before and viewing society in a completely different light. Then he discovers that the world is far bigger than he's been told and secret cities are suddenly revealed.

Alliance.125: Hirunda by Raita Jauhiainen is a fascinating read. It starts off slowly, and other things would often drag me away while I was reading it, but the deeper I got into the story the more intrigued I became. Jani is very much an Everyman; he's not particularly heroic or tough, in fact he flies under the radar most of the time, but it's that very quality that makes him different from the usual dystopian characters and, in his own way, engaging. I love how Jauhiainen set up her society. She took a simple premise, an uneven amount of men to women and expanded it to its fullest, crafting gender stereotypes, exploring sexuality, and how over time people begin to normalize some really odd things. I have read a few books that attempt to touch on things like that, but never with the depth and finesse of Jauhiainen's novel. I loved it.
Dissident
Bellator Saga Book 1
Cecilia London
2015 Silver Medal
272 Pages
Check current price
Fiction - Dystopia
Reviewed by Tracy Slowiak for Readers' Favorite

Political thrills and chills. Intrigue. Romance. Sexiness. All things that make up a great read in my estimation. And all of these and more can certainly be found in Dissident, the first book in The Bellator Saga by author Cecilia London. Our story follows protagonist Caroline Gerard, a young widow with two children, as she gets further involved in the life of politics, and further involved with Jack McIntyre, the steamy politico with a real reputation as a playboy. When both Caroline and Jack find themselves on the run, the targets of a political plot that puts both of their lives at risk, they also find themselves more and more drawn to each other. Will they survive to find a life together?

Dissident was a fantastic book. Fantastic. It had me hooked from the very first page and through to the end. Equal parts excitement and sexy, steamy scenes kept me reading long past the time I should have put the book aside to sleep, and I read it through to the end. Author Cecilia London does a great job with character development, scene setting and writing fantastic yet realistic scenarios that will keep you on the edge of your seat. I highly recommend Dissident to any reader that loves a fast-paced, intriguing work of fiction with a hefty dose of sexiness and steam, a reader who enjoys thrills and political intrigue, or anyone just looking for a highly engaging and fun read. This is the first book of a planned six-book series, and I certainly hope that Cecilia London is hard at work at the next installment. I, for one, will be lined up to read it when it's out!
Sunset Rising
Book One
S.M. McEachern
2015 Gold Medal
469 Pages
Check current price
Fiction - Dystopia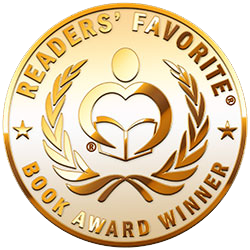 Reviewed by Molly Burkemper for Readers' Favorite

It is 2307, nearly three hundred years since nuclear war destroyed the Earth. Now, the only civilization remaining is the people of the Dome, a sealed refuge from the toxic radiation that remains. The people of the Dome live in luxury, but it comes at a great cost. Their survival depends upon the subterranean Pit, where Sunny O'Donnell lives. The people of the Pit were not meant to be in the Dome 283 years ago when the bombs went off. They had to make a deal to get inside to safety: they signed themselves over as slaves to the Dome, and they would each be killed, or Culled, at age 35 to prevent overpopulation. This is the world in which Sunny now lives. Through a series of events, she finds herself involved in the upcoming marriage between Jack Kenner and the President's daughter. When the situation goes sour, Sunny and Jack must fight for their lives, and for the lives of all who live in the Pit. Revolution is the only solution.

"Sunset Rising" is thrilling; there is no better word for it. It lures readers in with its fresh and tempting plot, and then hooks them with nonstop action that leaves them reading late into the night. The beginning doesn't do the rest of the book justice, but if readers allow themselves to be taken in, they will have a heart-stopping ride until the very end. Romance, intrigue, and action all come together beautifully here to create an experience that will leave anyone asking for more.
Bookworm
Jason Srebnick
2014 Honorable Mention
280 Pages
Check current price
Fiction - Dystopia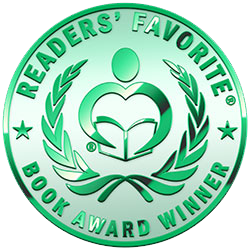 Reviewed by Kim Anisi for Readers' Favorite

In Bookworm by Jason Srebnick, the reader is pulled into a future that does not seem too unrealistic at all. The world is controlled by a handful of corporations that employ most of the people on the planet. Working 17-20 hours a day is normal. Being married to a selected mate and having two test-tube children is also normal. Work happens in office hives, no interaction with other workers is allowed. It's all for the corporations and if you happen to think otherwise, you have to undergo rigorous training sessions (more like brainwashing actually). For one of the billions of mindless human drones, however, life changes when his travel pod crashes. Aaron Cogwell, married, with two children, awakes in a cottage in the forest (that nobody ever visits as it would be a waste of time that could be used to work!). A woman called Mary changes his life for good by introducing him to fruit and vegetables and... to books! Aaron's mind is torn between the new way of life he literally fell into and his obligations towards the cooperation. And then there's his wife and his two children. When Aaron watches children in the forest who are happy and smiling without having to be pumped full of drugs and connected to an E-device, his whole life starts crumbling to pieces. But what will he do?

Bookworm by Jason Srebnick is one of the books you can't stop reading - but you also fear getting too close to the end because this means there'd be nothing left to read. When I was close to being through about 90% of the book, I paused and thought: "Oh no, if I continue reading, it'll be over soon." But I had to read on because you couldn't be sure about how it would all end. Bookworm is very exciting but also a bit scary - because we already have those huge corporations, too. And don't we already have people who turn into mindless drones, doing nothing but staring at their smartphones or tablets all the time, ignoring the world around them? This book makes you think about the world around you. What would you do if you were in Aaron's situation? This book is a fantastic read - entertaining and thought-provokingly philosophical at the same time.
The Dawn of Eve
Shaun Penney
2014 Bronze Medal
638 Pages
Check current price
Fiction - Dystopia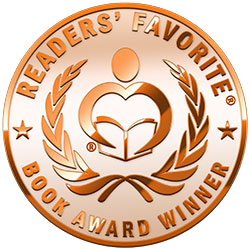 Reviewed by Samantha Rivera for Readers' Favorite

Some time has passed since Carol not only learned who she really is and everything about herself, but also who her true friends and enemies are. People are not who they seem in this futuristic world and it's up to Carol, Gen, Mionne, Vanguard and a few surprising allies to save the day and to avenge a loss that none of them could have believed. There will be more than a few surprises throughout this story of love, adventure, betrayal and science fiction all rolled into one. The Dawn of Eve by Shaun Penney is a story you won't soon forget.

The Uwemass is no longer a faceless organization seemingly destroying the human race. They've now been identified and though Carol knows who they are (thanks to Eve), it's a shock to the rest of her group and the world that not only are there still women alive, but they're running the show. I was amazed by how much Carol had changed and how much she and her group were able to accomplish. It's no easy feat to attempt to destroy some of the strongest individuals in the world but Carol, Vanguard and the rest are definitely not the type to back away from a challenge. The new characters intrigued me as well, like Cliff and, of course, characters like Lilith are hard to forget as well. Carol's crew are going to meet the challenge of defeating the Uwemass (and their new enemy as well) head on in The Dawn of Eve by Shaun Penney.
Contact Author -