When Red Is Blue
Sabrynne McLain
2013 Honorable Mention
308 Pages
Check current price
Fiction - Drama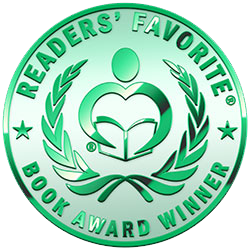 Reviewed by Brenda Casto for Readers' Favorite

Kate Faraday always felt a bit of shame where her parents were concerned. It was tough growing up with an alcoholic father and a mother who suffered from mental illness. Added to the dysfunction was the fact that her parents lived in separate houses, but stayed in each other's lives. Kate lived with her father, but she had been looking out for her mother for as long as she could remember. After high school Kate leaves the tiny town of Cooper, to go to college in Lansing in the hope of leaving Michigan and moving to California, where she could start over. When something happens to her mother she finds herself dealing not only with long-lost relatives, but with feelings that she has kept buried as well.

"When Red Is Blue" is a powerful story that allows the reader a true glimpse of the effects of growing up in a dysfunctional family. Sabrynne McLain breathes life into each of her characters allowing me to feel the emotions that they felt. As we learn about Kate's mother Sophia it is easy to feel sympathy for her, but the snippets of the past that we get also allow the reader to see the pride she felt for her only daughter. Art Faraday was another surprise. Kate remembered him as an alcoholic, but as she sifts through the past she sees a man who sacrificed, and truly loved her mother. Kate's character is the most complex of all. The author allows us to see Kate's flaws, but Kate judged herself more harshly than anyone around her did. She is a daughter who worried about her mother, felt guilt over something that wasn't her fault, and didn't hesitate to come home and help her father when he needed her. "When Red Is Blue" is a touching account of a daughter longing to break away and leave the past behind, but learns that she must deal with the past in order to embrace her future! A book that will resonate with anyone who has ever been touched by alcoholism or mental illness. Memorable characters have made this a story that I continued to think about long after I read the final page!
Here Among Us
Maggie Harryman
2013 Gold Medal
289 Pages
Check current price
Fiction - Drama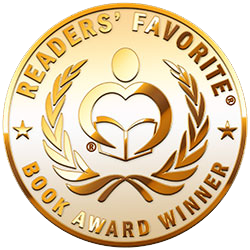 Reviewed by Alice DiNizo for Readers' Favorite

It's February of 1970 and in South Orange, New Jersey, Seven year old Flynn O'Shea likes living in her parents' apartment which is located above the bar they own and manage. Flynn is the youngest of the three O'Shea children Maeve being the oldest and Osheen, the only son. Flynn adores her father, Paddy, her best friend and confidant, and when he dies suddenly of a stroke, she is grief-stricken. Many years later, in 2007, single mother Flynn flies home for Thanksgiving to South Orange with her teenage daughter Didi. Flynn and Didi live in San Francisco where Flynn had worked as an attorney for eleven years. The recent downsizing of her firm has left Flynn unemployed and she has a daughter to raise and lives carefully on the money from the three restaurants her mother, Oona, had created. Upon reaching home, Flynn finds that her sister Maeve's luxurious life with husband Jeffrey Tarrant is crumbling, her mother Oona is showing signs of Alzheimer's, her brother Osheen is gamling in Atlantic City, and Didi goes off shopping with Maeve in new York City. Is this any way to celebrate a family holiday get-together?

Author Maggie Harryman has created a highly-readable story of an Irish family in modern-day America. The characters, Flynn, Maeve, Osheen, Oona, Didi and their family friends and neighbors are unforgettable as they battle and then reconcile with each other. Author Harryman creates images such as Flynn's always taking the window seat in her flights on airplanes (p.20), "imagining that her father was out there in the clouds." The book is full of witty remarks like the one we find on page 121 where Osheen is presented as "a flawed and broken man who had spent the better part of his life learning the lessons only angry women can teach." The reader will treasure these expressions and the author's lyrical writing style that makes "Here Among Us" a masterpiece.
From the Chrysalis
Karen E. Black
2012 Bronze Medal
387 Pages
Check current price
Fiction - Drama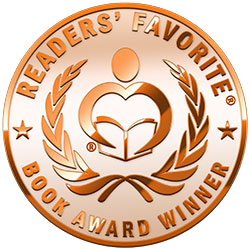 Reviewed by Anne Boling for Readers' Favorite

Our story begins in a butterfly garden with two cousins flirting with each other. Dace is a handsome young man prone to trouble. For much younger Liz he is temptation. He enticed her to swim in the pond. If Uncle Norm had not come along at just at the right moment they would have gone too far. He promised her he would write but he never did. Liz continued to think about Dace. She searched through the microfilm of Maitland's newspaper hoping to find something about him. Dace had been convicted of manslaughter and was serving the next seven years in prison. Her father burned with a continuous rage at Liz. Her mother decided it would be in her best interest if she went to live with her maternal Irish grandmother in Dublin. That was when she began receiving letters from Dace. Of course she wrote him back and each letter Dace received from Liz gave him hope. He was ecstatic when she told him she was returning to Maitland. When riots broke out in the prison Liz rushed there hoping in some way she could protect or rescue Dace.

"From The Chrysalis" is both drama and thriller. The plot is character driven. The protagonist is Dace. He is about 17 when the book begins and the reader knows from the start that he is drawn to trouble. He sort of reminded me of James Dean, handsome, tempting and sure to cause suffering. Liz is merely 13 when we first meet her. She is drawn to Dace like a moth is drawn to flame. We all know she is going to be burned. The two play well together and yet we know they are not good for each other. The story is one that will keep the readers eagerly turning pages. I am not usually drawn to books that contain prison scenes but I had to read every word. The author, Karen Black, has provided a very descriptive account of the prison. Black is a very talented author. She brings the scenes in her book to life and they march off the pages. I look forward to more books by Black.
The Wonder of Ordinary Magic
Lilli Jolgren Day
2012 Silver Medal
Kindle Edition
Check current price
Fiction - Drama
Reviewed by Lisa McCombs for Readers' Favorite

Bobby, an author by trade faces his greatest writing challenge to date as he struggles to pull his characters out of a dangerous and suspenseful situation. Nothing out of the ordinary for your every day author, except Bobby is anything but ordinary. Bobby is in a coma. As he writes the scintillating lines of his latest novel, the world revolves around him, unaware of what is happening in this seemingly vegetative individual. Where Bobby's medical condition has become a hopeless waiting game for his friends and family, he produces a fictional tale of intrigue that oddly mirrors his current life. The exception to the otherwise pessimistic perspective of his chances of survival is his four year old niece, Chloe, plans her days around Uncle Bobby's return to the living because of her invention of a magical magnet that will operate on his damaged brain. While the rest of the family fashion their daily schedules around hospital visits that can only lead to their last look at Bobby, they are unaware that he miraculously hears their words and sees their actions. He grows fond of his caregivers and silently offers advice and concern for all those around him.

I found myself praying for Bobby's survival, regardless of the grim reality of his diagnosis. Lost in this detailed story, I tended to forget about the perilous condition of the main character, until the surprising ending. I actually re-read the last pages to confirm that his story had in fact come to an end. The Wonder of Ordinary Magic left me haunted by its characters for days after I finished reading it.
Lazarus in the Labyrinth
T R Hanes
2012 Honorable Mention
242 Pages
Check current price
Fiction - Drama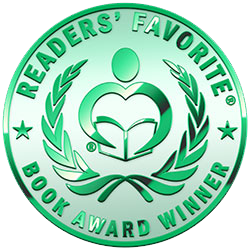 Reviewed by Alice DiNizo for Readers' Favorite

Reno Antonin and Blaise Berrington have been lovers and partners for twenty years. They have a perfect life together as they own a beautiful home with lovely gardens and a loving dog, part golden retriever and part Samoyed, named Zulie. Reno has always been the super athlete and now with Blaise's encouragement he is a college professor while Bliase continues with his career as a doctor, administering anesthetics in hundreds of operations over the years. But then Reno runs into a tree by accident while skiing and his leg is broken and injures his lower spinal cord. Falling and breaking his hip has meant hip-replacement surgery for Reno and he is stuck at home, dealing with physical therapy and his sister's recommendation of psychotherapy. Reno feels that Blaise is faced with too much: he works full time and then has to come home to care for Reno. Will psychotherapy really help Reno and Blaise or will it uncover too many past problems?

"Lazarus in the Labyrinth" is a well-written, well-edited novel that deals with tough issues that all relationships face. Reno and Blaise, Reno's sister Dahlia and her husband, and all the other characters in this story are believable and help the reader to conclude that life is always changing. The reader will be impressed with the plot as it moves to its conclusion, leaving room for thought about death and endings and whether past issues should just stay in the past. "Lazarus in the Labyrinth" is not just a book about a gay couple, it is a book about life's twists and turns. Thoughtful readers will adore this novel.
Muted Grey
Dianna L Young
2012 Finalist
107 Pages
Check current price
Fiction - Drama
Reviewed by Lynette Fowlston for Readers' Favorite

"Muted Grey" by Dianna L.Young is a very compelling novella that will leave the readers contemplative. When Marah Edom chose her path in life to become a doctor little did she know the path it would take her down. She had a reoccurring nightmare that she could not shake from her mind. All the drugs in the world could not ease her dream. In each chapter we are introduced to a new character and we see what will eventually become their role in the life of Dr. Marah Edom. While attaining her goals in life, a great job, a BMW, and a beach front home, there was one thing she could not reach and that was peace. It was time she confronted the demons who had haunted her.

I read this small book in an hour. I was so mesmerized I could not put it down. The author introduces a new character in each chapter. At first I found it a bit perplexing. I soon realized there was a thread that would tie them all together. The plot takes a surprising twist about three quarters of the way through. This is a very thought provoking book. The size of this book prevents me from sharing a hint as to what happens in this tale. I do not want to ruin this real treat for other readers. I do know that the subject matter will not leave for a long time after you close the book. This book is a must read.
Bella
Steve Piacente
2012 Gold Medal
Kindle Edition
Check current price
Fiction - Drama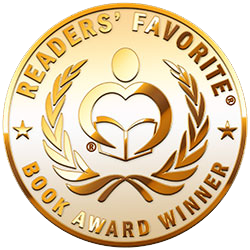 Reviewed by Brenda Casto for Readers' Favorite

Hank Moss was a pro tennis player, but when the North Tower went down on September 11 and killed his only sibling, Catherine, he decides to put his career on hold and join Operation Enduring Freedom, even though his wife Isabel begged him not to. By May 16th, while fighting in Afghanistan, he is dead, killed by a homemade grenade. While the Army wants everyone to believe he was killed by the enemy, Isabel thinks otherwise, believing he was killed by friendly fire. When she contacts Danny Patragno, an investigative journalist, his initial reaction is that she is just another war widow who can't come to grips with the loss of her husband. When Isabel contacts Danny's boss and gets him assigned to the story, their lives quickly become intertwined as they try to uncover the truth of Hank's death.

This is one of those stories that drew me in hook, line and sinker. The author does a fantastic job of weaving a story that seems totally believable. The plot revolves around Isabel, a beautiful woman who knows how to catch a man's eye and isn't above using it to her advantage to get what she wants. And what she wants is the truth about the way her husband died. Danny is a married man who is having problems at home. When he decides to help Isabel, he finds himself attracted to her. The secondary story of his home life was quite interesting, and his son Robin really had me chuckling on a few occasions.

While I normally don't read a lot of political thrillers, this one is not to be missed. There are plenty of twists and turns along with a bit of mystery romance rolled together with characters that are easy to connect with. It's a book I couldn't put down. I will certainly be looking for more from Mr. Piacente!
Our Heart
Brian MacLearn
2011 Finalist
484 Pages
Check current price
Fiction - Drama
Reviewed by Alice DiNizo for Readers' Favorite

Mid-western born and raised, Jason Owens has an exquisite voice just like his late mother; and now in his twenties, he sings lead with a California band. He was just out of high school when he was befriended by a well-known singer with connections in the music world. He regrets the mistake he made loving, and then leaving behind, his beautiful neighbor, teenage Allison Dittmer. Jason is estranged from his father, an alcoholic who abandoned Jason when his mother was killed in an auto accident. When his beloved grandmother, and then his grandfather, pass away, Jason, still at odds with his father and his own past, grieves for these grandparents who raised him. He begins to deal with his memories and those startling words found in old diaries of his grandfather, parts of which are hidden away behind a locked basement door. Will the old oak tree with its three carved hearts at the top of Murphy's meadow give Jason insight into past wrongs as well as those he committed? Can Jason make things right with Allison who loved him dearly back in their teenage years?

Our Heart is a wordy, yet quite descriptive, telling of love stories that span three generations in a mid-western family, the Owens. Jason Owen's telling of his happy teenage relationship with Allison Dittmer is detailed, but readers will appreciate how, with carefully chosen words, the author slowly develops Jason and Alllison's budding love for each other. The characters in this story reach out to each other believably, and the use of the oak tree, where each Owen male carves a heart, is a good literary focus. The story tends to jump from past to present and back again but settles down to tell its tale very well. This is a good story of forgiveness and, yes, of love that is well written and, other than a few punctuation errors, well edited.
Megan's Way
Melissa Foster
2011 Gold Medal
298 Pages
Check current price
Fiction - Drama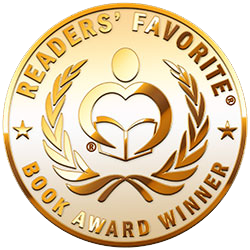 Reviewed by Anne Boling for Readers' Favorite

Single mother, Megan's, cancer was no longer in remission; it has spread throughout her body. Megan's Way by Melissa Foster is a story of a mother and daughter in the midst of a life and death situation. Fourteen year old Olivia has never known who her father is. She is uncertain what will happen to her if her mother dies. Who will she live with? What will life be like without her mother? Megan and Olivia have always had a very close bond, they could sense when the other was in pain or trouble. It is a closeness Olivia will miss.

Holly, Jack, Peter and Cruz were Megan's best friends. The reader watches as Megan prepares them for her inevitable death. She decided to stop the medication that would prolong her life. She wants to be remembered as a joyful and loving person not a shell of herself.

As I read this book I was reminded on one of my favorite movies, Beaches. I tried putting myself in Megan's place, would I make the same decisions she made? Would I tell the truth or withhold it? I'm not sure. This book has five key characters; they each have a strong connection. That connection is what makes this tale so special. Melissa Foster has done a superb job of placing just the right emphasis on the drama of the situation. Foster took a paint brush and dipped it in words to paint a beautiful canvas.

Before you start reading Megan's Way, I suggest you set a box of tissue next to your chair. You will need them.
Wicked Good
Joanne Lewis and Amy Faircloth
2011 Bronze Medal
262 Pages
Check current price
Fiction - Drama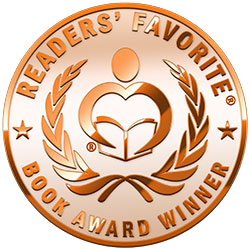 Reviewed by Anne Boling for Readers' Favorite

Wicked Good is the story of a single mother raising a teenage boy with Asperger's. Rory walked the floor many nights considering suicide. His mother, Archer, was devoted, a brilliant lawyer, and tired as she balanced her demanding career with motherhood. There was constant stress from dealing with Rory's behavior. His father was little to no help. When Rory got an idea fixed in his mind there was no convincing or stopping him from doing what he wanted. When he discovered he was adopted he wanted to meet his birth-mother and there was no way Archer could convince him otherwise. What he discovered could destroy him.

Lewis and Faircloth are brilliant writers. I was quickly caught up in Wicked Good as the authors shed a much needed light on Asperger's. Too many do not know what it is or have never heard of it. The authors skillfully captured the behavior of a teen with Asperger's. What reader would not like Archer? Women will relate to the overwhelming feelings of inadequacy that she often faced. I found it sad that she turned to alcohol for comfort. Rory was an endearing character despite his behavior. It was obvious that he could not control his actions. My favorite character was Trish. In some ways she was the most mature person in the plot. When she reached out to Archer and offered comfort and wisdom, I had tears in my eyes.

The author is a master of characterization. The characters marched off the page and into my heart. I found myself wondering how much of a child's behavior comes from genetics and how much is environment. While much of the characterization may seem a bit hyperbole, it is necessary. The authors could not have made the characters lower keyed and successfully develop this tale. This book has a surprising twist towards the end that will please readers. I did not want this book to end. I'm hoping for a sequel. This would be the perfect plot for a movie. Well done!
Contact Author -