The Lucky Cake
Anna Prokos
2012 Honorable Mention
24 Pages
Check current price
Fiction - Cultural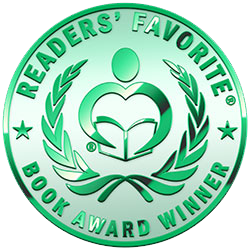 Reviewed by Kristie Ingerto for Readers' Favorite

"The Lucky Cake," written by Anna Prokos and illustrated by Christina Tsevis, is the wonderful telling of a Greek tradition. Billy is very excited as it is New Year's Day and he cannot wait until the cake is cut into as he is hoping that the lucky coin is in his slice of cake. Billy is hoping for a year of good luck just like his brothers have had in the last two years when they had the coin in their slices of cake. While the family is participating in this tradition, the story of how this tradition began and the significance it has to Greek culture is shared.

This is a well-written story with cute illustrations. I was aware of this tradition prior to reading the book; however, I had no idea of how the tradition began or about the significance of it. This book is a great resource for anyone whom would like to learn more about a specific tradition or would like to help their children learn more about a culture. The story is easy to follow and a child's attention will be held throughout the book as it is a mix of learning about the tradition and discovering who is the lucky one to end up with the coin this year. This is a nice way to share a new tradition with children, especially since the cake recipe is included at the end of the book. After reading this book, your child will be asking to make this a tradition as a part of your family's New Year's celebration!
Don't You Marry the Mormon Boys
Janet Kay Jensen
2012 Gold Medal
324 Pages
Check current price
Fiction - Cultural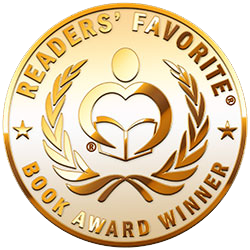 Reviewed by Lisa McCombs for Readers' Favorite

"Don't You Marry the Mormon Boys" is a story of family rigidity and social restraints. Andy McBride and Louisa Martin meet while attending medical school at the University of Utah, Andy is a good looking guy, anxious to gain his degree and put his knowledge to good use. Louisa is top of her class and determined to use her degree to make a difference for the members of her people in Gabriel's Landing. Andy is attracted this beautiful, nontraditional classmate, even with her indifference to fitting in with the rest of their classmates. Her indifference to the social life that accompanies the college atmosphere only endears his heart the more. Andy suspects that Louisa hails from a polygamist family lifestyle which his lawyer father fights so hard to eliminate in their predominately Mormon state. Upon graduation, Andy fails to convinced Louisa to rebel against what he finds an abnormal existence and she returns to her small, carefully guarded Gabriel's Landing. Years pass as the two young doctors try to forget their emotions and throw themselves into fulfilling their professional careers. When Louisa discovers that her passion to heal her community both medically and spiritually, she is pulled into the legal and illegal ramifications of the Principle of her faith.

A heart wrenching tale of polygamist struggles brings to life the realities of this antiquated way of life. The media paints an ugly picture of polygamist values, yet Janet Kay Jensen introduces a flip side to this otherwise illustrated hopeless lifestyle. Misconceptions of this religious doctrine are brought to clarity in this moving romance.
Destiny's Dowry
Rosemary Gard
2011 Finalist
372 Pages
Check current price
Fiction - Cultural
Reviewed by Anne Boling for Readers' Favorite

Rosemary Gard's Destiny's Dowry begins on the country side of Croatia in the later 1800s with a birth and a death. Mila was dying, and her last desire was to hold her unborn son in her arms. Her husband Mato rushes out and retrieves an infant, but by the time he returns his wife is dead. Distraught, Mato runs off and leaves his ten year old daughter Anka to raise the new baby girl and his neighbors to bury his wife. The midwife wonders where the baby came from, had Mato bought it or stolen it? So was the beginning of Katya's life. She always knew she was different with her flaming red hair and green eyes. Her life would not be easy, and was only fifteen when her brother tried to sell her to a Turk. The search for her true heritage took her on a journey filled with danger and love.

Destiny's Dowry is Rosemary Gard's first novel, but I am sure it will not be her last. Gard offers readers a story that flows like it was written by a seasoned author. The plot is character driven and Katya is a lead character you won't soon forget. Mato was very unlikable. He was a man that wanted more out of life but cared little about his responsibilities. Even when he brought the infant to his wife it was to satisfy his own motives. Gard successfully brought the Croatian culture of the era to life. I suspect we will be hearing a lot more from Rosemary Gard and I plan to put her at the top of my list of authors to watch.
House of Northern Lights
Valen Watson
2011 Bronze Medal
352 Pages
Check current price
Fiction - Cultural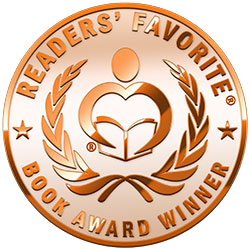 Reviewed by Lynette Fowlston for Readers' Favorite

House of Northern Lights by Valen Watson is an amazing novel that takes the reader on a trip to the far northwestern regions, the land of the Haida people whose history goes back a long ways. Liselle (Elle) leaves her failing marriage and urban life in California to move back home to Canada, but she does not stay there long. In order to help an old friend, she moves to the outermost regions of British Columbia to the Queen Charlotte Islands among the Haida tribes and their cultures, storytellers, and the Eagle and the Raven. With little money to her name, she eventually begins to fit in. Meeting Jonah, getting a job as a reporter at the Sentinel, and trying to solve a mystery of a burned out village is just part of the life she is living, a life she is starting over.

There is so much to this novel it's hard to put in words. It's a book that once started, one will find is very hard to put down. I really enjoyed the writing style of Ms. Watson; it made me feel as though I were right there walking with the characters. They all lend something to the story line. I enjoyed learning about the culture of the people, their beliefs, their lifestyle and also about a part of the world I never knew about. Although the book is fictional, the territory and inhabitants are actually real. This would make a beautiful movie.
The Spruce Gum Box
Elizabeth Wilder
2011 Honorable Mention
278 Pages
Check current price
Fiction - Cultural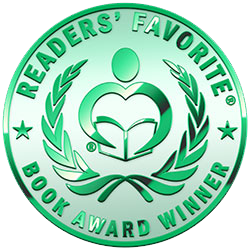 Reviewed by Karen Pirnot for Readers' Favorite

The Spruce Gum Box is author Elizabeth Wilder's debut novel and she has tweaked the imagination of readers with interest in the cultural and historical development of the state of Maine. Set by the Aroostook River in a disputed area bordering Nova Scotia, a young British man falls in love with the daughter of a wealthy lumber industry executive. Their love is forbidden, and when a child is conceived and born out of wedlock, the young man Jed is faced with having to protect his infant son and himself from retaliation and certain death.

As boundary issues are pursued between the United States and Great Britain, Jed happens upon a settlement of Micmac Indians who befriend and protect him. In kind, Jed learns Native American ways and he grows to be an important member of the Micmac community. When the tribe attempts to explore getting into the lumbering business in order to protect the interests of the tribe, Jed is instrumental in assisting the Micmacs toward their goal of becoming independent land owners.

The author obviously engaged in considerable research for this novel and, as a result, it is a pleasure to read, both from an historical and a cultural aspect. Ms. Wilder writes well, and her characters are interesting and well developed. She weaves Native American habits and spirit into her story, and she does it in such a manner that her characters are both believable and endearing to the reader. This book would be a good read for anyone wanting to learn about Native American populations who fought to keep the land on which their ancestors thrived.
Contact Author -