Love's Affliction
Fidelis O. Mkparu
2016 Honorable Mention
278 Pages
Check current price
Fiction - Cultural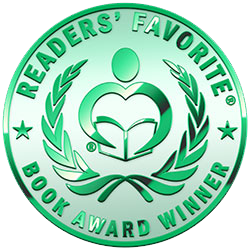 Reviewed By Gisela Dixon for Readers' Favorite

Love's Affliction by Fidelis O. Mkparu is essentially a story of love set amidst the backdrop of interracial tension. The setting is North Carolina in the '70s and Joseph Fafa is an international student from Nigeria who wants to pursue a medical degree. The book explores Joseph's immigrant background - born and raised in Nigeria - as well as his struggles and hopes as he attempts to assimilate into American culture. In college, he meets blond, light-eyed Wendy and the two immediately hit it off. Of course, this entails challenges for the young interracial couple, especially in the post-Civil War South where tensions between blacks and whites can still tend to run high, and where an interracial relationship like the one Joseph and Wendy share is still sometimes frowned upon and worse. The novel follows the lives of these young people as they break and make up several times, form friendships with other people, and at the same time try to fight for their love. Will they overcome all odds? Or will society prove too much for them? This is what forms the plot of the novel.

I enjoyed reading Love's Affliction a lot and some of the themes of racism and immigrant bias are especially relevant in today's culture and society. Both the central protagonists are drawn superbly and I especially found myself rooting for the central character of Joseph as he displays honesty, integrity, and kindness throughout, even during the rough times. The supporting cast is also well drawn and complements the story well. I found the writing to be very engaging and the flow of the book kept me wanting to read more and more all in one go. Overall, this is an excellent book that is much more than just a romance book.
Coinman
An Untold Conspiracy
Pawan Mishra
2016 Honorable Mention
238 Pages
Check current price
Fiction - Cultural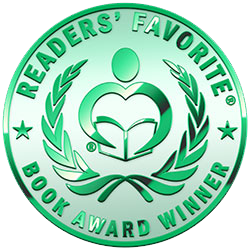 Reviewed By Danielle Urban for Readers' Favorite

Coinman: An Untold Conspiracy by Pawan Mishra is an incredible and unforgettable journey. A debut literary novel by a new talented writer. I was easily entertained by the well-written tale. This enchanting story took me deep into its plot and set me upon an unknown and remarkable journey. I loved how Pawan Mishra brought in a little bit of an Indian lifestyle and culture to the piece at hand. Highly suspenseful, this story made sure that I never knew what to expect until it occurred. The pages are vivid in description and the narrator's point of view made me more curious to read further.

The novel itself moves fast and is set in an office environment. Co-workers are not always the nicest people nor the easiest to deal with, yet here I faced an entire set of office workers going against one man. This particular man was nicknamed Coinman. He always has a hand holding coins in one of his pockets; never does he use both hands and when he has to use both, he makes an excuse to leave. Everything about him annoys his co-workers and they set out to plot against him. A business firm that turns violent, a conspiracy in the works, and a spy among the co-workers. The unfolding of events in this exciting adventure will keep readers turning the pages and wondering what will be inside Pawan Mishra's next work. Overall, I greatly enjoyed reading Coinman: An Untold Conspiracy and I highly recommend it to all.
A Gift From Grandpa
Passing the Torch to his Crystal Grandson
Kirby J. Gallagher
2016 Finalist
318 Pages
Check current price
Fiction - Cultural
Reviewed By Hilary Hawkes for Readers' Favorite

A Gift From Grandpa: Passing the Torch to his Crystal Grandson by Kirby J Gallagher is an intriguing story of love, enlightenment and hope. The main character, David Duncan, reaches middle age before he begins to question his beliefs and way of living, and realizes that his life, and everyone's, has a purpose. Through meeting spiritually minded people he discovers he has an amazing gift to make contact, through meditation, with other souls, spirit guides and angels. He has a telepathic ability and can also heal people. Susan, his daughter, grows up embarrassed about her father's abilities and turns her back on all things spiritual – but then David begins to lose his battle with cancer and Ryan, his grandson and Crystal child, must be told the secrets and truths about his own purpose and spiritual connection too.

A Gift from Grandpa is a beautifully written and thought-provoking story. It begins by introducing the reader to David and Ryan and their very special grandfather-grandson bond. Kirby J Gallagher has created good, strong characters that the reader can relate to in many ways – Susan with her initial doubts about her father's beliefs and gifts, and Ryan with his humor and curiosity. The plot unfolds at a good pace switching scenes between David and Ryan to Susan. I love the message within this story through which the author describes and explains very well a theory or view of the meaning of life – as discovered by the characters. In doing this, he draws our attention to the materialistic priorities, fears and mistaken beliefs people are so often prone to hold. The story suggests a more meaningful and purposeful life lies within reach for each of us. Though a fictitious story, the theme of New Age spirituality and meaning will appeal to readers intrigued by the notion of crystal or indigo children, and those looking for the freedom, answers and truth outside of religious thought or rules. A thought-provoking book written from the heart.
Dancing to an Irish Reel
Claire Fullerton
2016 Finalist
236 Pages
Check current price
Fiction - Cultural
Reviewed By Carla Trueheart for Readers' Favorite

Dancing to an Irish Reel by Claire Fullerton tells the story of Hailey, an American who lands a job at a music centre in Ireland. Hailey helps local musicians organize their careers at the music centre, but she also has friends at the centre as well. Throughout the story, Hailey helps her friends, she thrives in the culture and landscape of Ireland, and she relays the beautiful land and the residents of Ireland through introspection, providing insight about the many people she meets. The heart of the story, however, is Liam, a shy and withdrawn musician who steals Hailey's heart. Hailey is confused by Liam's behavior, and the two find they are similar in the ways they avoid talking to each other and telling each other how they truly feel.

Sometimes an author connects with their subject so well that it is evident in the story. Author Claire Fullerton gives many details of Irish life and culture, and the reader does feel very much inside the Irish landscape, hearing the voices of Irish residents, and breathing in the fresh Irish air. There is much to like in Dancing to an Irish Reel, from the inner thoughts of Hailey to the budding romance between Hailey and Liam. I would have loved a little more spark between the two, but my take is that the book was more about Hailey's journey in Ireland than her Irish romance. I enjoyed the little scenes that captured the magic of Ireland, such as the Tarot card reader and the unique music. The dialogue was spot on for the area, and I did enjoy the many characters and their interactions with Hailey. Dancing to an Irish Reel is a relaxed, sit back and read book, and is recommended to those who like stories with light romance and cultural commentary.
Dreams Of My Mothers
A Story Of Love Transcendent
Joel L. A. Peterson
2015 Gold Medal
344 Pages
Check current price
Fiction - Cultural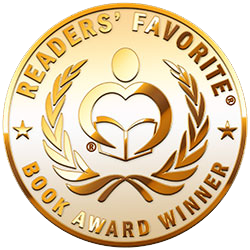 Reviewed By Maria Beltran for Readers' Favorite

Born in South Korea to a single mother who is abandoned by her American boyfriend, Lee Young Nam seems to be destined to lead the life of an outcast. Joel Peterson's Dreams of My Mothers is a chronicle of his life from an obscure South Korean village to a loving family in Minnesota. Extremely poor with the worst prospects in life, his mother Lee Hee Ae resorts to prostitution and they both sink into a life of abject poverty and misery. In a twist of fate, Lee Young Nam is adopted by a loving family in the United States of America and his life takes a different turn. The young boy tries to adapt to his new life and he eventually attains financial success, but his past catches up with him.

Based on a true story, Dreams of My Mothers is a gripping tale of a little boy who goes through so much suffering and misery in his young life. Author Joel Peterson is a master story teller with a creative writing style that is both vivid and captivating so that it is easy to empathize with Lee Young Nam. Just as he sinks deeper into wretchedness and despair, hope comes when he is adopted by an American couple. We lost track of his South Korean mother at some point, but she actually never left the young boy. The story expands with Lee Young Nam travelling to South Korea and one slowly realizes that he is on some kind of a quest. The setting changes from the present to the past and vice versa, and at every turn of the page, it becomes clear that he is in search of something that will hopefully make his life complete. The question is: will he find what he is looking for? This book is highly recommended!
A Place in the World
Cinda Crabbe MacKinnon
2015 Silver Medal
342 Pages
Check current price
Fiction - Cultural
Reviewed By Mamta Madhavan for Readers' Favorite

A Place in the World by Cinda Crabbe MacKinnon is set against the backdrop of Colombia. Alicia, a young American, marries into a wealthy Colombian coffee growing family. A biologist, she is transported into her husband Jorge's world where she lives on a coffee finca. As they learn more about coffee growing, Alicia is fascinated by the world around her. They slowly fall into a steady pattern in their lives, but a lot of other upheavals cause a dent in their relationship. Jorge leaves Alicia with their son and moves to Bogota with his family while she struggles to rebuild the coffee finca which is destroyed due to a volcanic eruption. This compelling book is a story of love, loss, grit, perseverance, determination, and it gives readers an insight into life in Colombia.

The book has many layers to it which makes it an entertaining and engaging read. All the characters are portrayed well. Alicia, Carmen, the housekeeper with whom Alicia forms a strong friendship, Jorge and Peter, the American geologist, are all memorable and will challenge the thinking of readers as they are taken into the historical, economic and political changes happening in Colombia. Many women readers will be able to relate to the character of Alicia and her struggle to support her family in a male dominated society. The author does an excellent job weaving a story alongside 1970s Colombia, the coffee finca, the people, the culture, and the fauna and flora of the country.
Once Upon a Mulberry Field
C. L. Hoang
2015 Bronze Medal
392 Pages
Check current price
Fiction - Cultural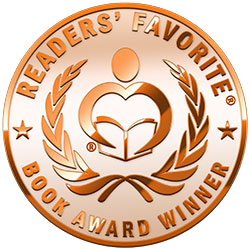 Reviewed By Paula Tran for Readers' Favorite

This wonderful, touching novel, Once Upon a Mulberry Field by C.L. Hoang, follows the memories and experiences of Roger, a widower now living in a senior community home. Although he is significantly older than most protagonists in the fiction book market, Roger is an active senior despite the looming cancer that is slowly eating away his life. He refuses to be tied down and restricted by his illness and old age. When he receives a letter from an old friend back in USAF, telling him that an old acquaintance from Vietnam is here to see him, Roger is brought back into the world of his flashbacks. His time in Vietnam was filled with conflict, but also filled with love and hope.

The first thing that I noticed and am impressed about is how historically accurate Roger's time in Vietnam was. The author's use of military jargon and vocabulary is incredible. The descriptions of the terrain, military gear, and combat are colourful, adding to the story and the context of the novel. More importantly, the characters all fit into the environment, and no one seems unrealistic or out of place. The author's grasp of what Southern Vietnam was like during the '60s and '70s is strong, and it is obvious that C.L. Hoang spent a long time doing research.

I do think the plot is pretty slow paced at times. This might be deliberate to build development in Roger's character or to familiarize readers with the war, but I think a faster paced story line will have readers anxious to know what will happen next. Otherwise, this was a real page turner!
Silent Trees
Power and Passion in War Torn Afghanistan
Nasir Shansab
2015 Honorable Mention
336 Pages
Check current price
Fiction - Cultural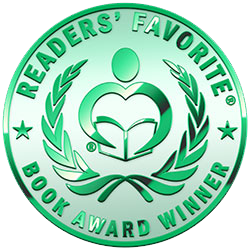 Reviewed By J. Aislynn d'Merricksson for Readers' Favorite

Silent Trees: Power and Passion in War-torn Afghanistan by Nasir Shansab is a haunting story of a country on the verge of chaotic collapse. Most of the book is set in the late '70s, before the Soviet invasion. It is told from the viewpoint of several major players, most notably the businessman Habib Dhil. Despite assurances from American acquaintances that things are 'stable' in his home country of Afghanistan, Dhil has the intuition that this is not the case, and that the fragile stack of cards that is a corrupt government is about to come crashing down.

Other viewpoints include Maggie Reed, an American lover of Dhil's, Miriam, another lover, and two of Dhil's friends, Anwar Haq and Alam Gol. Each is connected to the other, and we hear each perspective of this interwoven story. I was very quickly drawn into the lives of these characters. There were no 'heroes' among them. They were average, everyday people trying to survive in harsh circumstances. Some of them did some pretty horrible things, yet I still found myself hoping for the very best for each of them.

The writing is mostly prose, poetic and flowing. It was certainly easy to envision myself as part of the story. A scene near the beginning that I really became drawn into was a vision Maggie had of a long ago battle on the grounds of an old fort site she was visiting. The description was so vivid that I could hear the thunder of hooves and the clash of swords, and see the frenzy of said battle raging around me.

The author, Nasir Shansab, is native Afghani, and I enjoyed the cultural quirks and customs written into Silent Trees. He lived through the historical events portrayed in the book, if not the actual fiction story itself. I cannot imagine going through this. I pray I never need know.
Sally Field Can Play The Transsexual
or, I Was Cursed By Polly Holliday
Leslie L. Smith
2015 Finalist
294 Pages
Check current price
Fiction - Cultural
Reviewed By Kathryn Bennett for Readers' Favorite

Sally Field Can Play The Transsexual: or, I Was Cursed By Polly Holliday by Leslie L. Smith is a story of humor, loss and inspiration. David Matthers is a gay man who is an escort with a habit of keeping responsibility in the rear view mirror or, at the very least, a little bit ahead of him; the same goes for emotion. When his friend and mentor Robert dies from AIDS, he must face emotion and struggle with the loss. The situation is made more confusing for David because his friend left him a large sum of money. On a journey across the country to his sick mother, David will talk with Robert's ghost and meet a variety of entertaining characters that challenge him and his thought process.

This is a book that offers a lot of insight into the struggles of not just being gay in America today (yes, there is still a struggle) but of life in general and coping with loss. There was a great deal of humor that blunted some of the more emotional parts, but everything in this book flows together and offers a long and emotional look at many different issues. Author Leslie L. Smith has done a fantastic job in writing this book, making it engaging and something that you want to read and connect with. I was pleasantly surprised with how often I found myself smiling and then feeling an emotional connection with the events going on. I would recommend this book to any of my friends.
Destiny's Dance
Rosemary Gard
2014 Honorable Mention
290 Pages
Check current price
Fiction - Cultural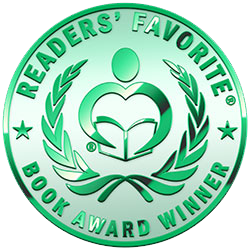 Reviewed By Mamta Madhavan for Readers' Favorite

In this third book of the Destiny trilogy, Destiny's Dance by Rosemary Gard, we see the main character Katya leaving Europe to escape the gypsies who are after her and her fiancé Ivan. Ivan is blamed for the accidental death of a gypsy, which forces them to leave the country and settle in Gary, Indiana. Katya realizes that life in America is not as wonderful as she had thought. In Indiana there are plenty of jobs in the steel mills for immigrants. Tragedy strikes when Ivan meets with an accident and loses his life. The story traces Katya's life in America, the living conditions of the immigrants and how she begins a successful company with Cleona, a local housekeeper. This book of adventure, love, loss, triumph and intrigue is a gripping read.

Along with the story of Katya, the story also speaks about the unpredictable turns in life which we call destiny and how it plays a crucial part in shaping our lives. Destiny not only shapes Katya's life but also teaches her to live. The story moves from Europe to America smoothly and then readers learn about the life of immigrants in America and the problems they face in a new county. All the characters in the story are well developed and well portrayed. It is a story of love, survival and triumph where the author has woven all the emotions and incidents in Katya's life together very well. The story is honest and believable and readers can relate to the theme.
Contact Author -