Love and Other Moods
Crystal Z. Lee
2021 Finalist
326 Pages
Check current price
Fiction - Cultural
Reviewed by Pikasho Deka for Readers' Favorite

Love and Other Moods is a contemporary romance novel by author Crystal Z. Lee. It follows a young woman named Naomi and her circle of friends as they navigate through life in the city of Shanghai. Told through multiple POVs complemented by a non-linear narrative, the novel opens with Naomi reeling from the after-effects of her break up with her fiance. After a string of bad relationships, Naomi finds a kindred soul in Dante Quyang -- a Chinese architect who grew up in England. However, Dante's parents distrust the Japanese due to her family's history of suffering during the events of Nanjing. Hence, Naomi's Japanese heritage complicates matters. Additionally, Dante and her long-distance communication further add strain to the relationship.

Just like movies such as New York, I Love You or Paris, Je T'aime, Love and Other Moods feels like an ode to the city of Shanghai. Author Crystal Z. Lee perfectly encapsulates the essence of Shanghai and, to a lesser extent, China itself as the narrative showcases both of its feet planted firmly in the future while simultaneously reminiscing its past. There is almost a bittersweet element to the story as Crystal Z. Lee masterfully captures the hyperactive and extreme nature of a cosmopolitan city like Shanghai, along with its capacity to generate melancholy and loneliness. As someone who lives in a busy city, I found Naomi and her friends extremely relatable. I would highly recommend Love and Other Moods to readers who enjoy contemporary novels as I thoroughly enjoyed it myself.

The People of Ostrich Mountain
Ndirangu Githaiga
2021 Honorable Mention
366 Pages
Check current price
Fiction - Cultural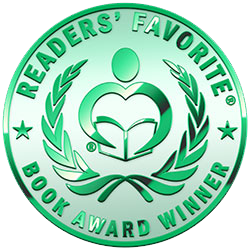 Reviewed by Vincent Dublado for Readers' Favorite

An intense historical novel that spans decades, The People of Ostrich Mountain by Ndirangu Githaiga chronicles the life of a Kenyan family that begins in 1952. A 14-year-old girl named Wambui Karanja, who lives in the small village of Kiandutu, is witness to the oppressive British colonial rule as they try to suppress the Mau Mau uprising. Wambui is a math prodigy and has been accepted at a prestigious boarding school where her math teacher, Eileen Atwood, becomes her mentor and friend. After graduation, Wambui returns to her village to help with her family's finances by running a hardware store. After forty years, Eileen goes back to England after being forced into retirement, but she feels alienated in her own country after decades of absence. Wambui has a son who becomes a doctor in Chicago, where he similarly experiences the pain of alienation through discrimination.

Written with keen realism, Ndirangu Githaiga's debut novel is rich in lyrical prose brimming with dramatic moments. He paints with words and ensures that he provides the right colors to represent all aspects of identity in his characters. He writes with a confident knowledge about his subject—that sensitive part in Kenyan history that needs to be told. He captures the conflict between the Mau Mau and the British with ease as if he has been a first-account witness. Similarly, as the plot progresses forty years after, Githaiga is in touch with the persistent contemporary social issues that people of color find themselves battling. The People of Ostrich Mountain is a great historical literary piece. For an author who comes from an ethnically and culturally diverse continent like Africa, it isn't surprising that Githaiga writes about war, culture, and identity, much like writers such as Chinua Achebe, Ayi Kwei Armah, and Alain Mabanckou. Powerful and absorbing, this novel is a must-read for its vivid depictions and literary relevance.
Spa Girl
Virginia Gray
2021 Silver Medal
425 Pages
Check current price
Fiction - Cultural
Reviewed by Heather Osborne for Readers' Favorite

Spa Girl by Virginia Gray is a women's fiction novel based on the true story of a young Chinese woman, Mei Zi. Growing up, Mei's family constantly struggled, even though they worked very hard to survive. As she grows older and with not many educational qualifications, Mei ends up as a trainee hairdresser, leading to an eventual advancement as a facialist and esthetician. However, when a mysterious businessman lures her to Shanghai, the world as Mei knew it opens up into something much more dazzling and dangerous. Still, she never gives up on her dreams, despite everything thrown in front of her, and clings to her dreams of one day finding love, happiness, and prosperity, wherever the wind takes her.

Spa Girl by Virginia Gray was a very fascinating novel. I was expecting something entirely different when I picked it up; however, I was soon enraptured by Mei's story. She strived to better herself at every turn, even when she was kicked down or mistreated. It was also a very interesting look at China in the late 1990s, early 2000s, including the advent of the internet and how it impacted Mei's life. I admired her bravery and perseverance. Ms. Gray wove an excellent story, and I wasn't particularly surprised to find it was based on an actual person, as the emotions evoked were very real. There were times when I did wonder if Mei would actually accomplish her dreams, even with all the roadblocks. This is certainly well worth the read for anyone interested in women's fiction or literary fiction.
Remembering Hope
Parastoo Rezai
2021 Gold Medal
298 Pages
Check current price
Fiction - Cultural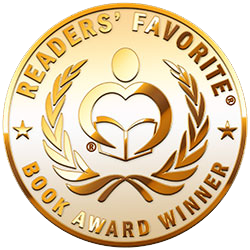 Reviewed by Pikasho Deka for Readers' Favorite

Remembering Hope by Parastoo Rezai is the story of a woman trying to keep her family intact while facing overwhelming odds. Bahar is an Iranian woman brought up in a conservative culture. After her childhood friend Shirin introduces Bahar to her cousin, Omid, Bahar finds herself falling deeply in love with him. Soon, the two of them end up getting married, and Bahar relocates to San Diego. She slowly acclimatizes herself to American culture and, over the years, finds herself blessed with two healthy boys. But when Omid is diagnosed with a brain tumor, her entire life falls apart. As she deals with her husband's treatment, Bahar comes to learn about their dwindling finances. With the help of her friends and family, Bahar slowly puts things in order, but her own diagnosis complicates her life further.

Author Parastoo Rezai tells a heartbreaking tale of a woman going through a grueling life crisis with her husband's failing health and her determination to keep her family afloat through financial troubles. The narrative is well-paced, taking the reader through every aspect of Bahar's life as she navigates trying circumstances and becomes an independent woman of her own. There is a sense of authenticity to the characters that makes you root for them and turn the pages in eager anticipation of what's to come. Despite the harrowing circumstances that Bahar goes through, Remembering Hope encapsulates the power of perseverance against all odds and how caring friends and family make bleak situations easier to navigate. If you enjoy reading inspirational stories featuring strong women, I highly recommend this book.
A Wife in Bangkok
A Novel
Iris Mitlin Lav
2020 Finalist
280 Pages
Check current price
Fiction - Cultural
Reviewed by Heather Osborne for Readers' Favorite

A Wife in Bangkok by Iris Mitlin Lav is a women's fiction novel taking place in 1970s Thailand. When Crystal's husband, Brian, decides to take up a position in Thailand with his company, Firstgas, Crystal feels she has little choice but to leave their comfortable life in Pico City, Oklahoma, and go along with him. She says goodbye to her friends, job, and sister, and bundles their two children, Lisa and Tim, off to a foreign country where she doesn't know anyone or the language. Thrown into a culture she knows little about, Crystal does her best to fit in with a different lifestyle—servants, customs, and social mores. However, after a series of events leave her feeling hopeless, will Crystal be able to salvage her marriage as well as her own sense of self?

A Wife in Bangkok by Iris Mitlin Lav was a very interesting read, and certainly well-researched as evident by the author's own time in Thailand. I enjoyed learning about the cultural variations as well as the feelings towards Americans during this tumultuous time after the Vietnam War. I felt palpable grief at Crystal's loneliness and there were times I wanted to slap Brian for his insensitivity. I doubt I would have been so forgiving of his seemingly controlling behavior in basically commanding that she move with him without so much as a discussion. However, it was nice to see Brian's growth throughout the novel as well. As someone who has moved to another country to live, albeit in much more modern times, I can empathize with Crystal's feelings of isolation and attempts to fit in, so that hit home for me on a personal level. Overall, the novel itself was well-written and delivered at a steady pace that made me feel an attachment to the characters. I would definitely read another book by this author in the future.
The Healer's Daughters
Jay Amberg
2020 Honorable Mention
311 Pages
Check current price
Fiction - Cultural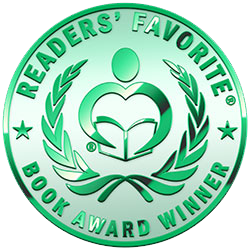 Reviewed by Lesley Jones for Readers' Favorite

The small town of Bergama, Turkey, is about to be brought to its knees when terrorist and Muslim convert Osama Flynn's mission of martyrdom is 'successful'. Tugce Iskan is sent by the Ministry of Culture in Ankara to investigate the motives behind the attack. When she discovers one of the victims of the attack had an ancient gold coin on his person, she must find out if indeed the attack was an act of terrorism or connected to the ancient cache of Galen, a well-respected philosopher and architect from the second century of the Common Era. What Iskan uncovers is a wall of silence to her questions, but slowly her investigation reveals a lucrative business of selling artifacts by the powerful Hamit crime organization and a retired archaeologist called Ozlem, who has in her possession an ancient Roman letter. Iskan is not the only one who wants to know if Ozlem is hiding the whereabouts of an ancient burial ground filled with antiquities. The Hamit family are on her trail too.

From the first chapter, The Healer's Daughters by Jay Amberg gripped my imagination and attention. The main plot is filled with tension and suspense and there are many interesting subplots that support and add depth to the story. The characters are believable and introduced gradually so the storyline was easy to follow. The characters of Ozlem and Iskan were superb, strong and focused on achieving their aim, and the scenes between them were my favorites. The author has a clear skill of building tension and suspense and taking you into the world of the characters. Jay has cleverly woven so much into this novel; acts of terrorism, the kidnap and indoctrination of a young child, and the abuse of his mother. There were also great scenes showing the complex family dynamics of Ozlem and her two children who all have secrets to hide. There are some brilliant twists to the plot that are uncovered towards the end. This novel has a clear 5/5 for me and I would recommend it to anyone who loves a gritty, powerful story.
Lost in Oaxaca
Jessica Winters Mireles
2020 Bronze Medal
328 Pages
Check current price
Fiction - Cultural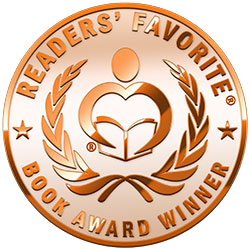 Reviewed by Joel R. Dennstedt for Readers' Favorite

"Until she hears the bus driver swear, Camille isn't worried." With this instantly captivating and encapsulating opening sentence, Jessica Winters Mireles begins her highly engrossing, impeccably written novel, Lost in Oaxaca. In fact, the novel is so well written, it begs to be reviewed on two levels: that of the writer, and that of the reader. Why? Because Ms. Mireles does what any good artist does – she makes the hard look easy. From a writer's viewpoint, one notes the many plotting pitfalls so narrowly averted at every turn. But this bus does not take a fateful muddy plunge. Rather, it navigates its way artfully past clichés and easy expectations toward a most satisfying end. Along the way, the story moves with competence and skill derived from intense and committed effort. The reader does not see this, however. The reader simply enjoys a wonderful story wonderfully told.

Jessica Winters Mireles also navigates two distinctly different cultural worlds in Lost in Oaxaca, and she captures both impeccably. Her tangible knowledge of southern Mexico and the intrinsic warmth and communal caring of its indigenous people is without flaw. Every nuance of that culture is perfectly conveyed by the author. Ah, but the plot. A rather spoiled but highly damaged young woman, Camille, a piano teacher living with her mother in Santa Barbara, flies to Oaxaca, Mexico to find and return her recently disappeared student, a natural virtuoso and the key to Camille's ultimate success. On the way to a small outlying village, the bus Camille is riding on takes its fateful plunge. Thus begin Camille's cultural education and transformation, and the aforementioned wonderful story so wonderfully told. A virtuoso performance.
The Greek Persuasion
A Novel
Kimberly K. Robeson
2020 Silver Medal
Kindle Edition
Check current price
Fiction - Cultural
Reviewed by Gobi Jane for Readers' Favorite

The Greek Persuasion: A Novel by Kimberly K. Robeson is a wonderful story that explores strong themes with an irresistible appeal to fans of mythology and readers interested in the concept of soulmate. As a young girl, Thair Mylopoulos-Wright learned from her mother that humans were created to be whole and that it was Zeus who cut out a part of them. So, we have to search for our Other Self. Thair is in her thirties and still not feeling completely fulfilled with her partner. Desirous of discovering her authentic Other Half, she begins a spiritual odyssey that takes her to the Greek island of Kythnos for a summer. Alone on the idyllic island, she begins to write stories about her grandmother in Egypt, her mother in Greece, and her own life in America. By looking into the past, can she find the key to unlock the mystery that can lead her to the Other Self?

This is a novel with a beautiful concept, a story that is complex in both plot and the exploration of the themes. In this narrative, the author explores the possibility that humans were created to be self-sufficient until Zeus cut off part of them, which is why they have to find their soulmate to feel complete and contented. The characters are exceptionally developed and I loved discovering Thair, Dita, and Phaedra. Themes of maternity, mother-daughter relationships, and maternal influences are ingeniously developed. It is also interesting how Kimberly K. Robeson explores the influence that fairy tales and our connection with our mothers have when it comes to making decisions in life. The Greek Persuasion: A Novel is beautifully written and Kimberly K. Robeson writes in a voice that is strong and compelling, exploring human sexuality with skill and from unique perspectives. It is original and utterly engaging.
The Man on the Rails
This book was written for everyone who believes in the victory of our higher emotions, such as kindness and love, over war, and life's hardships.
Rovshan Abdullaoglu
2020 Gold Medal
306 Pages
Check current price
Fiction - Cultural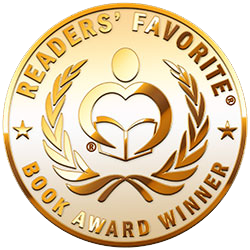 Reviewed by K.C. Finn for Readers' Favorite

The Man on the Rails is a work of fiction in the psychological drama and literary style writing sub-genres and was penned by author Rovshan Abdullaoglu. Written with a dedication to "everyone who does not give up and stands up to cancer and other great challenges", this is a heartfelt tale exploring human fortitude and emotional strength during times of trial. We begin with a shocking scenario of suicide, an instance that rockets us back into the past to the conflict between Bosnia and Serbia. We meet Adriana, whose life story changes and affirms what the human spirit can endure despite hopelessness, thus affecting the later storylines and bringing everything into perspective.

Author Rovshan Abdullaoglu has crafted a wide perspective on humanity which homes in at the perfect moment to bring us detail and emotional impact as the story progresses. I knew very little about the Bosnian war and the conflicts of the different parties involved, so the novel delivered a lot of historical, cultural, and social perspectives from that time which all readers can benefit from understanding. I was most impressed by the character development, which creates the strong protagonists who underpin every action of the novel, and of course, Adriana stands out as a proud figure who undergoes quite the learning experience. The dialogue was a strong point too, driving important philosophical questions and digging deep into the emotive content of the tale, but remaining realistic and not clichéd. Overall, I would highly recommend The Man on the Rails to readers who appreciate thoughtful literary fiction with a wide-ranging perspective.
The Heritage
Jack Michonik
2019 Finalist
432 Pages
Check current price
Fiction - Cultural
Reviewed by Steve Leshin for Readers' Favorite

The Heritage by Jack Michonik (translated from the Spanish by Michael B. Miller) is an epic story of family, hardships, triumphs, life and death, and assimilation. In the year 1961, Leon Edri, a Jewish immigrant from Russia, now living in Larida, Peru, attends the funeral of a close friend and business partner. As he mourns for his friend, Leon thinks back to the time he and his late friend rose up from poverty in the tiny village or "shtetl" of Golochov in Russia. Leon's birth name is "Lieb". As a teenager, he decides to leave the shtetl and go to America. After years of travel through Europe with a stay in Paris of all places, "Lieb" becomes "Leon" and finds passage by boat to the small town of Larida. He decides to stay there, and through moxie, determination, and help from other immigrants he meets, Leon Edri finds fortune, but with consequences.

As the title implies, The Heritage's main emphasis is the struggle for Leon and especially his descendants to keep their heritage. Michonik's tale encompasses several Jewish families from Golochov who brave the extremely difficult task of leaving the shtetl with meager possessions through the expanse of Russia in the 1920s, only to find language barriers, harsh living conditions, and prejudice on their way to their destination. One character in the story makes the trip to Palestine or "Eretz Israel". The reader is able to follow the happenings of the different families in the form of letters written to and from close-knit family members. Leon Edri is the main character of the book. Taught by his mother to "never forsake your heritage or your people", Leon's journey from a teenager to adulthood takes the reader on quite a journey. The translation from Spanish to English by Miller works to keep the style and flow of Michonik's prose. All in all, a good read.
Contact Author -